După premiul câștigat la Internetics pentru campania "Prelungește vara", UM România începe anul în forță, fiind singura agenție românească premiată la Creative Media Awards, singurul festival din lume care premiază creativitatea în industria media la nivel global. Aceeași campanie realizată pentru KFC de către UM Studios (divizia de branded content a UM România), este câștigatoarea categoriei Online Media: Branding.
The Creative Media Awards este un festival care premiază creativitatea în industria media la cele mai înalte standarde, a căruit calitate e dată atât de expertiza juriului, cât și de calitatea lucrărilor înscrise.
Avându-l protagonist pe cel mai cunoscut vestitor al iernii în România, campania a oferit o suprinzătoare soluție prin care Krushers Mocktails, un produs iubit de tineri, dar sezonier, să fie disponibil în restaurantele KFC mult după sfârșitul verii. Cum? Ținându-l ocupat pe celebrul artist Fuego prin diverse task-uri, de la a cânta la a se juca kendama sau a sta pe Snapchat. Timpul petrecut astfel a fost contorizat în timp real în aplicație. Într-o singură lună, vara a fost prelungită cu 168 de zile, iar Krushers Mocktails pot fi găsite în restaurante până în luna martie. Campania a înregistrat 74% reach organic în social media și 17 milioane de impresii, aducând vânzări suplimentare extrasezon.
"Punct ochit, punct lovit! Am înscris lucrarea la o singură categorie, cea care ni se părea că i se potrivește cel mai bine. Este o campanie tare dragă nouă și în care am crezut de la bun început și ne bucură că, deși este construită pe un insight local, a reușit să depășească granițele țării și să facă să zâmbească un juriu internațional.", a declarat Adela Dan, Head of Content UM Studios.
"Prelungește vara" este prima campanie realizată de UM Studios pentru KFC. Divizia de branded content a UM România – cea mai premiată agenție de media din România – a luat ființă la începutul anului 2017.  Printre clienții agenției se numără Coca-Cola, Dedeman, Intersnack, Kaufland.
Lista completă a câștigătorilor la Creative Media Awards din acest an, precum și mai multe informații despre festival, sunt disponibile aici.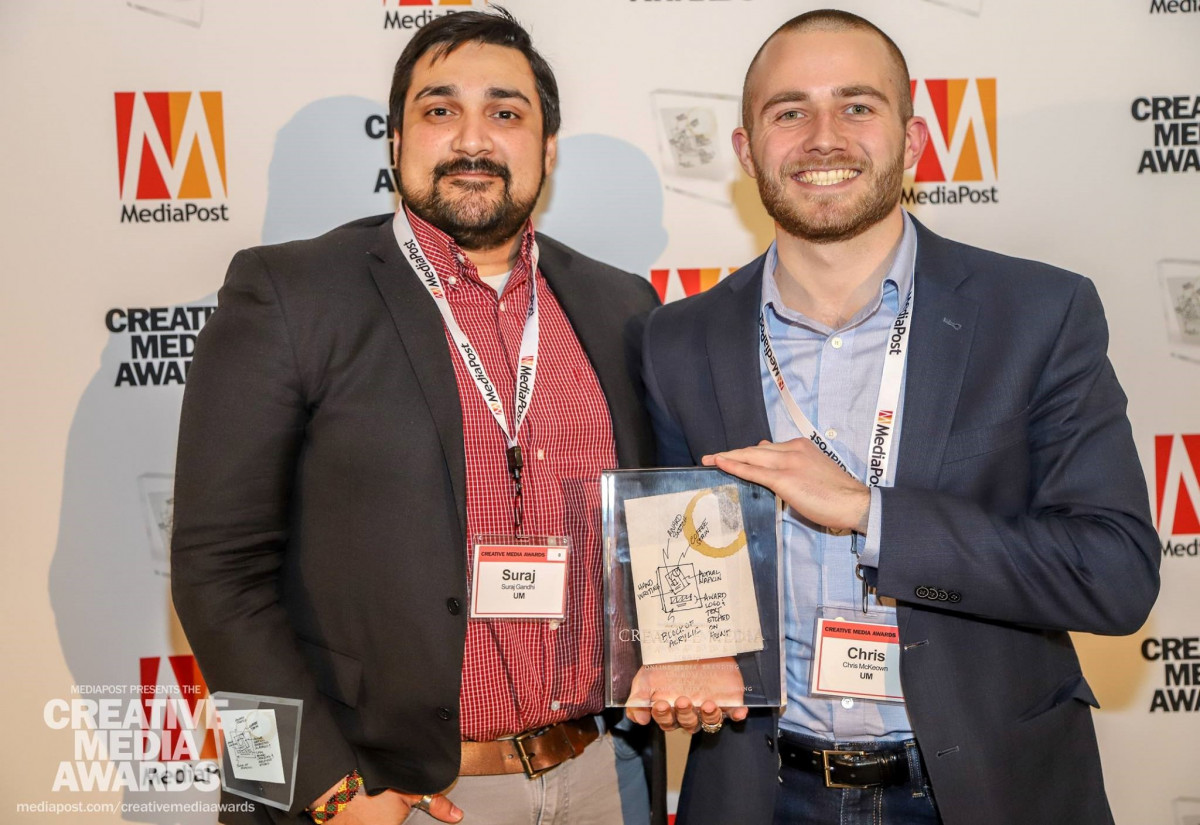 Oameni de aplaudat:
Din partea KFC Romania
Monica Eftimie, Chief Marketing Officer
Monica Douglas, Marketing Director
Gabriel Nenciu, Senior Brand Manager
Mariana Lisofschi, Brand Manager
Andreea Boala, Brand Manager
Claudia Porojan, Senior PR & CSR Manager
Tina Cretu, Digital Manager
Din partea UM Romania
Adela Dan, Head of Content
Ioana Dinu, Copywriter
Alina Vasile, Account Director
Victor Croitoru, CEE Regional New Business and Strategy Director
Sandina Crisiarcu, Head of Planning
Francesca Muresan, Art Director
Bryan Minton, Art Director
Cristian Ene, Senior Digital Planner
Diana Popa, Media Researcher