All the conversations around us - whether in the media, in our social feeds or face to face - reveal an increasingly frightening world. Is it really so i as well?, was our question to Bharat Avalani, the man who worked in marketing research in 69 countries for Unilever, having 25 years of experience in Brand Management, Consumer Insights, Media Strategy, Brand Activation, Market Development and Integrated Brand Communications.
Bharat is currently CEO of Connecting the Dots Marketing Consultancy and organises storytelling workshops for leaders from various fields.
We ran into him during a break at the Creativity4Better global conference organised by IAA Romania at the beginning of October. We asked him how he sees the world, especially after researching it so thoroughly. What has he learned? What's on the minds of leaders who learn to turn back towards stories?
People are looking for meaning, says Bharat. And in order to have a relationship with them, companies must first define their own meaning. And then, it's easy: just keep yours promises.
Optimism & pessimism on a borrowed planet
There is an expression that Kofi Annan used that is stubborn optimist and I choose to be a stubborn optimist and to look at the Half Full Glass. If you look at the technology and the creativity we have I don't  see any reason why we shouldn't be hopeful.
But we need to make some changes in our lives. We live on a borrowed planet and we mortgage the future of our children. We need to make really drastic changes in our lifestyle. And, also, realize that if the planet fails, everybody fails. Our whole world will be affected. So it's in our interest to keep the planet safe.
I think we should feel more. I think we're starting to lose compassion. I think people are so busy in their lives, making a living, and in a virtual world while missing the real experiences of life. Those come when you are the hero of the movie.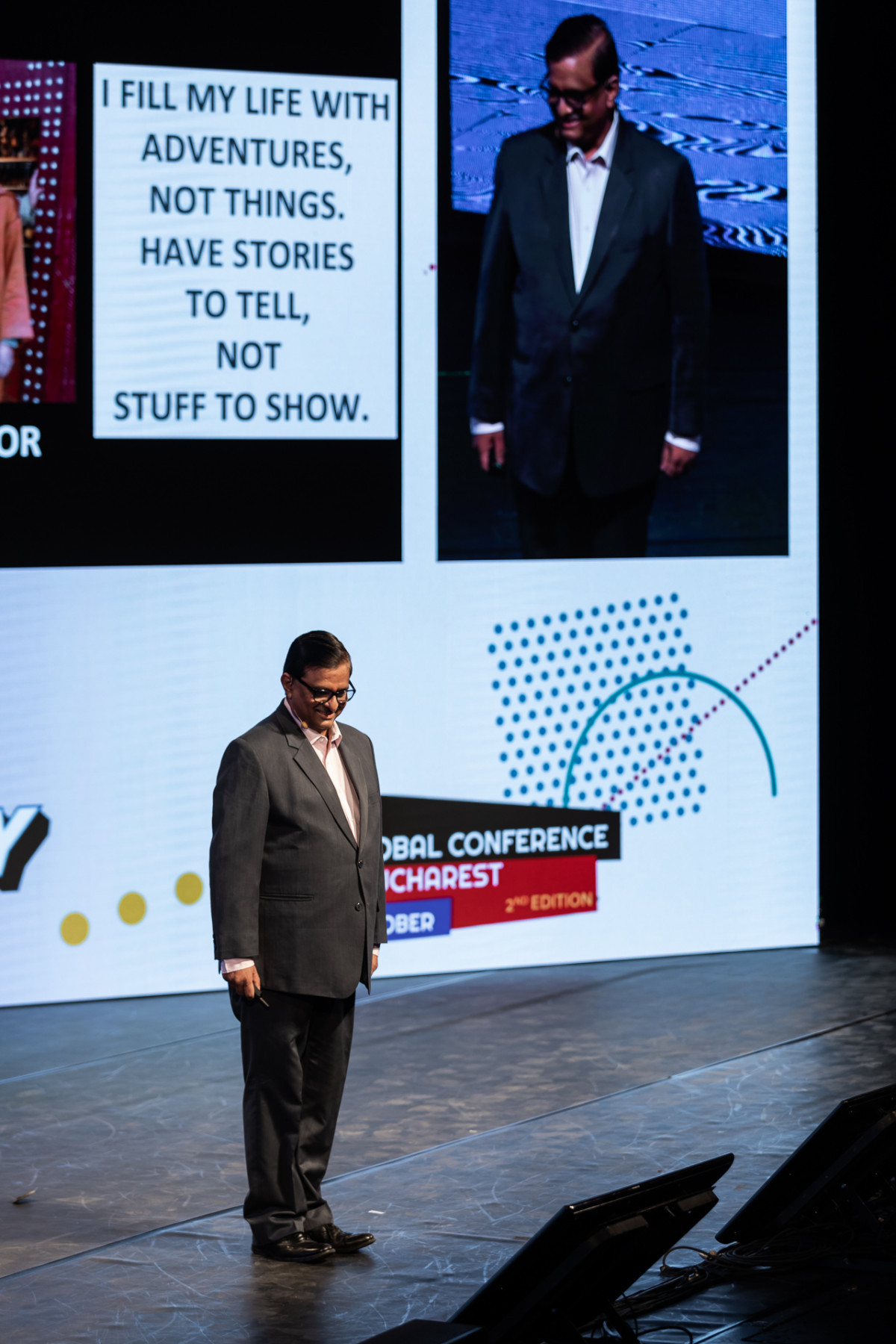 Children today, they don't have enough play time. They go to classes and classes and classes. If you are a prisoner in a jail, you have the right to go outside. You know how much children playtime have? 1.5 hours. So even children aren't experiencing humanity. 
I'm making a point every year when I go on holiday to take my son to villages, new places, to experience the world, to feel the world is more than what he has. When he grows up, I want him to do something for the world. 
I realised that young people feel more than old people. They are very purpose driven. They want to do something. And they always ask the question "why".
The brand-consumer relationship
It is scary for the marketers because if you look at the history of marketing, in the good old days marketing was about creating a myth and spreading it. And people would belive in it. Today marketing is about telling stories. Authentic, real stories. 
A study says that if most of the brands will disappear tomorrow, people will not notice, because the brands have no meaning or purpose. To have a relationship with the consumers, you have to be meaningful and purposeful.
Today if I'm promising you something, I have to make it happen.
If I say, for example, every child has the right to play - which is a campaign by Persil UK - Dirt is good - as a brand you have to create playgrounds, to educate teachers that play is important, you have to create classrooms without walls. Brands have to take action. That's the difference. In the past we could speak and do nothing. Now you speak and you walk the talk.
My challenge is to make people believe in marketing because many don't know the difference between marketing and sales. Once you believe that the role of marketing is to help people have better lives, then you will define your meaning and your purpose. And then your social message will come first.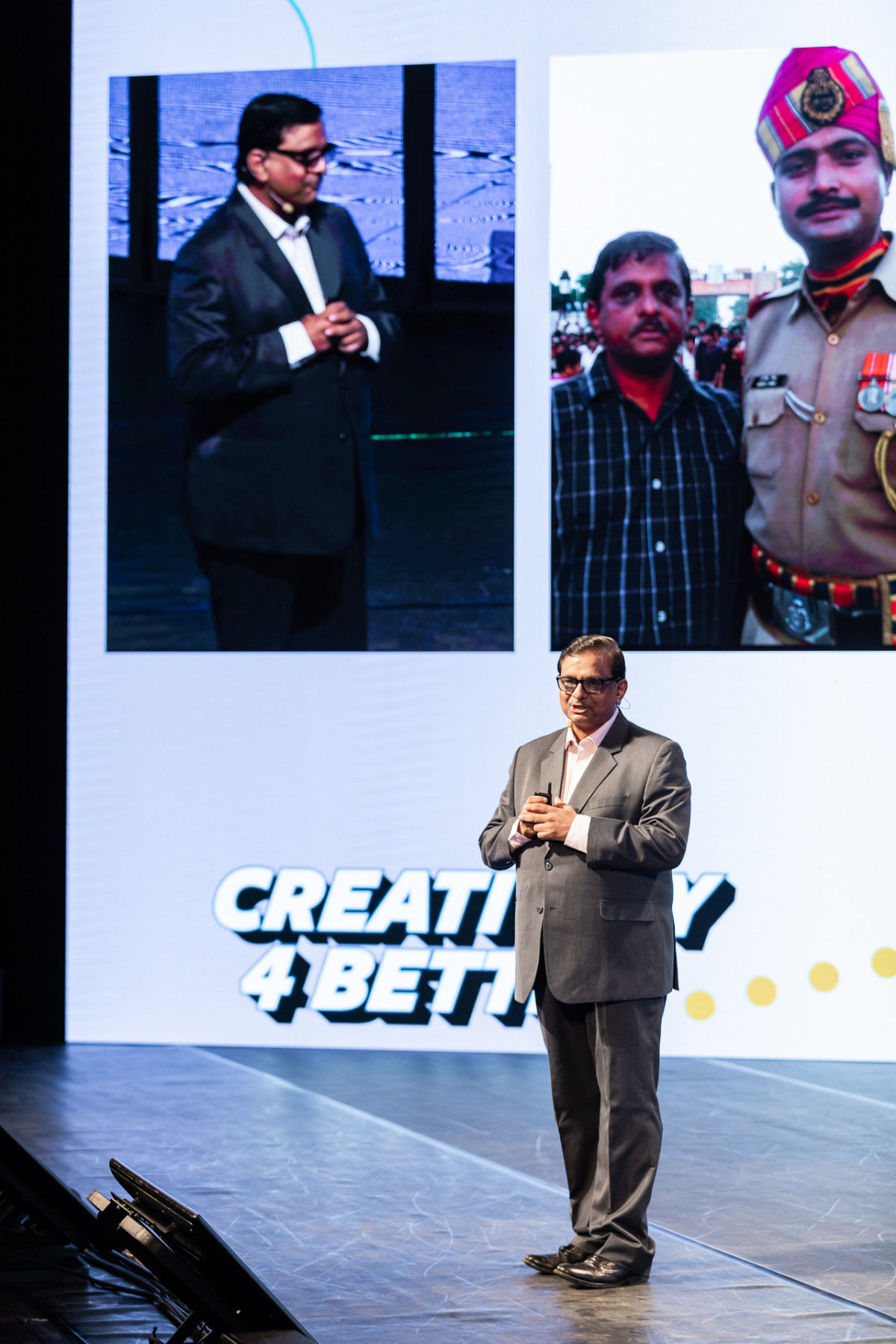 You cannot have a social message without knowing what your purpose is. If a brand doesn't have a very clear purpose, then their messages will change with the season.
The most important thing for a storyteller like me is to be authentic. You can't fake storytelling.