ADC Night 2020 marchează încă un an de Top 3 ADC – vom aplauda Idea of the Year, Client of the Year, Art Director & Copywriter of the Year și vom arunca o privire și peste the best from ADCE Awards. În plus, vom ciocni un pahar de vin şi vom asculta muzică bună. 
Ne vedem la Institute, The Café, pe 30 ianuarie, de la ora 20!

În continuare vă prezentăm cele mai bune execuții de Digital, TV, Print și Experiential/BTL din 2019.  
IANUARIE // Lucrarea Lunii
Idee: More coffee less bucks
Brand: 5 to go
Agenție: 5 to go
Echipă: Radu Savopol & Lucian Bădilă
FEBRUARIE // Lucrarea Lunii
Idee: Puterea jocului - Manifesto
Brand: OMO
Agenție: Momentum România
Echipă: Călin Marcu | Group Creative Director. Javier Gelpi | Group Creative Director, Anamaria Benchea | Senior Art Director, Paul Păun | Art Director & Diana Voinea | Copywriter
MARTIE // Lucrarea Lunii
Idee: România vrea autostrăzi - #șîeu
Agenție: Ștefan Mandachi
Echipă: Ștefan Mandachi
APRILIE // Lucrarea Lunii
Idee: Dramă din orice
Brand: MagneVie Stress Resist
Agenție: Publicis România
Echipă: Florin Pădurean | Art Director & Laur Răboj | Copywriter
MAI // Lucrarea Lunii
Idee: Atlasul Bolilor Născute din Dragoste
Brand: MedLife
Agenție: Jazz Communication
Echipă: Felicia Stoica | Senior Copywriter, Cătălina Groza | Junior Copywriter & Corneliu Dobrea | Art Director  
IUNIE // Lucrarea Lunii
Idee: The DisCO2unt Billboard
Brand: Renault
Agenție: Publicis România
Echipă: Romulus Petcan | Group Creative Director & Gabriel Gherca | Group Creative Director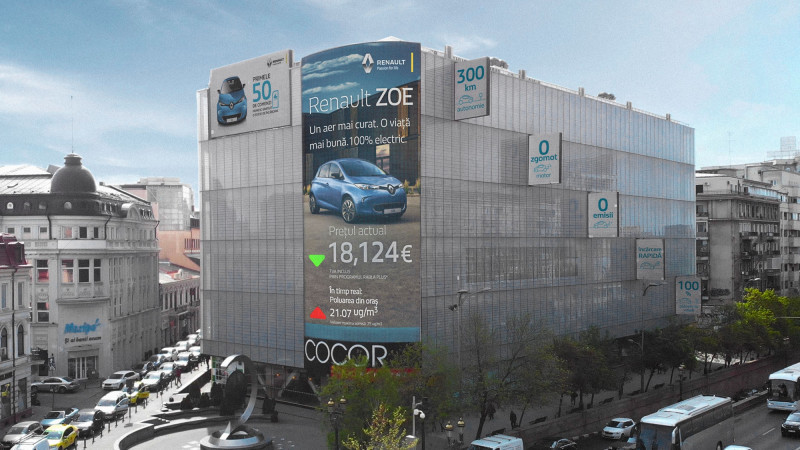 IULIE // Lucrarea Lunii
Idee: Legende Urbane - Ep. 2: Ultima filă
Brand: Lidl – Cămara noastră
Agenție: MullenLowe România
Echipă: Silviu Antohe | Art Director & Group Creative Director & Mihai Costache | Copywriter & Group Creative Director
AUGUST // Lucrarea Lunii
Idee: George Street Gallery
Brand: BCR
Agenție: MAINSTAGE | THE AGENCY
Echipă: Nadejda Ghilca | Senior Art Director & Raul Gheba | Senior Copywriter
SEPTEMBRIE // Lucrarea Lunii
Idee: Legende Urbane – Ep. 3: Safire roșii
Brand: Lidl – Cămara noastră
Agenție: MullenLowe România
Echipă: Silviu Antohe | Art Director & Group Creative Director & Mihai Costache | Copywriter & Group Creative Director
OCTOMBRIE // Lucrarea Lunii

Idee: Senzaţii tari la vot
Brand: ROM
Agenție: McCann Worldgroup România
Echipă: Ion "Lutzu" Cojocaru | Creative Director, Laura Belc & Adina Stănescu | Group Creative Directors, Madalina Pop & Cosmin Voicu | Copywriters, Ionuţ Raicu & Laura Catea | Art Directors
NOIEMBRIE // Lucrarea Lunii
Idee: Carmol FLU – Ediție limitată
Brand: Carmol FLU
Agenție: Next Advertising
Echipă: Dan Drăgan, Paramon Ditu | Art Directors & Oana Banică | Copywriter, Adrian Albu | Group Creative Director
DECEMBRIE // Lucrarea Lunii & Locul #1
Idee: The Witcher
Brand:  Netflix
Agenție:  Netflix
Echipă: Netflix