Geometry Global Bucharest continua campania de strangere de fonduri pentru Asociatia Telefonul Copilului - singura organizatie neguvernamentala, non-profit, din Romania, ce pune la dispozitia copiilor si parintilor o linie telefonica de asistenta la nivel national - "Telefonul Copilului - 116 111" cu o activare neconventionala. Asociatia invita vizitatorii Carturesti Verona sa ridice receptorul, la capatul caruia se afla o voce de copil. Acesta povesteste ce a retinut din carti ca "Micutele doamne", "Capitan la 15 ani" sau "Marile sperante".
"Nu va suparati, eu n-am probleme, dar daca aveti putin timp... vreti sa-mi cantati si mie La multi ani? Astazi e ziua mea." sau "Pot sa va spun o poezie ? Am avut de invatat pentru maine si mama nu e acasa". Pe langa cazurile grave de abuz, copiii suna din motive foarte diverse la Telefonul Copilului. Foarte multi sunt lasati pur si simplu sa se descurce singuri si sa inteleaga din viata ce pot ei. Ascultandu-i pe specialistii de la Telefonul Copilului spunandu-ne despre apelurile primite, ne-am dat seama ca neglijenta in familie nu e doar o perioada neplacuta si insingurata, care trece, ci ca te poate influenta pe viata. Si daca a te gandi la Romania de maine inseamna sa ai grija de copiii de azi, ar trebui cu totii sa ajutam asociatiile care le pastreaza mintea si sufletul curate, pana se fac mari si schimba lumea cu totul.", spune Ana Militaru, Copywriter Geometry Global.
Pe parcursul lunii mai, vizitatorii Carturesti Verona pot veni la standul AN-TAN-TE, creat pentru Telefonul Copilului, pentru a alege unul dintre cei trei copii care vor sa spuna cuiva (de la celalalt capat al firului) o poveste. Fiecare dintre ei a citit o carte, prezentata la raft, pe care vor s-o povesteasca cuiva insa nu au cui. Atunci cand cineva ridica receptorul, copiii spun ce au retinut din "Micutele doamne", "Capitan la 15 ani" sau "Marile sperante" si in ce fel si-ar dori ca viata lor sa semene cu a protagonistilor. Apoi indeamna ascultatorul sa doneze 2 Euro prin SMS la 8840, pentru ca toti copiii din tara pe care nu-i asculta nimeni sa aiba, in sfarsit, sansa de a fi ajutati si de a modifica povestea vietii lor.
Vizualuri ale campaniei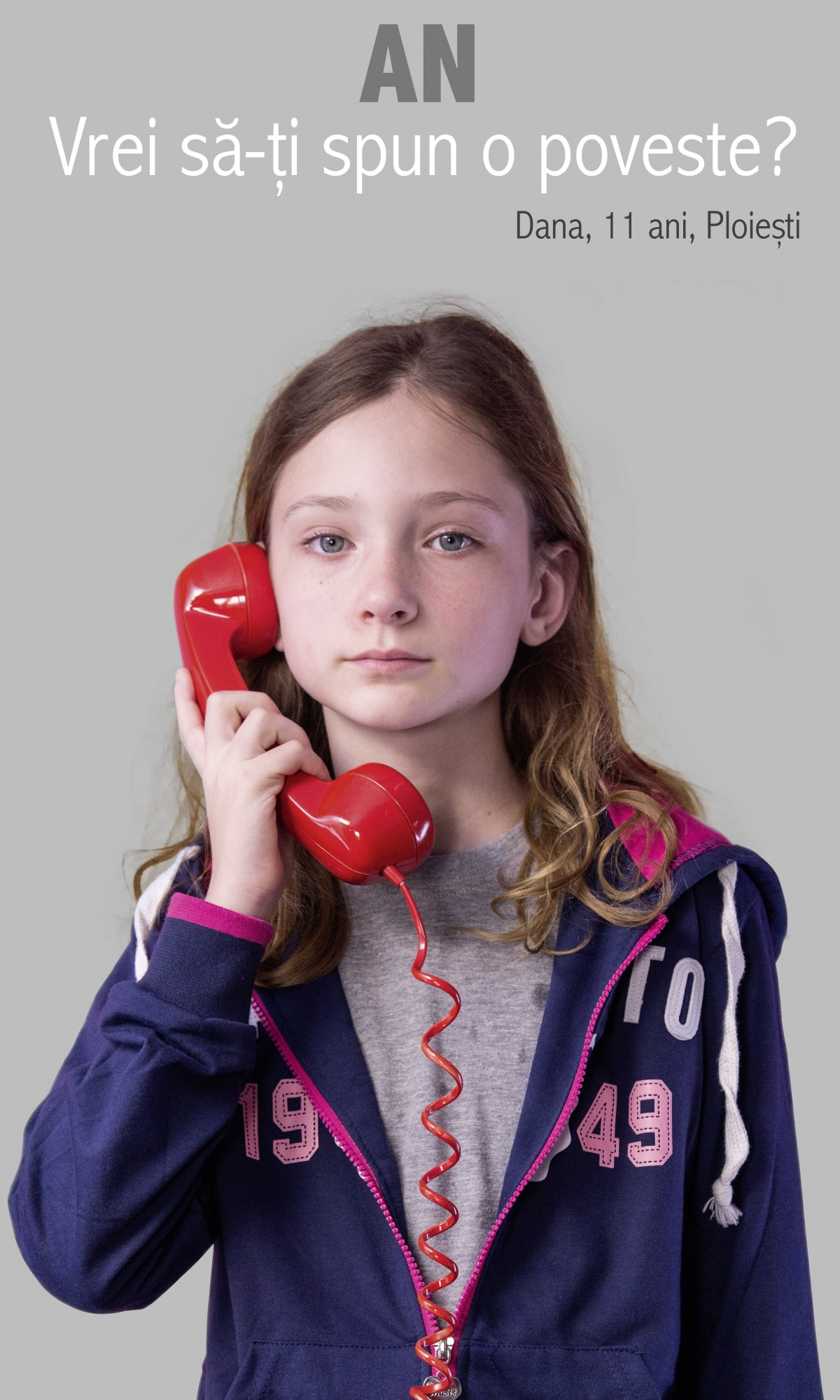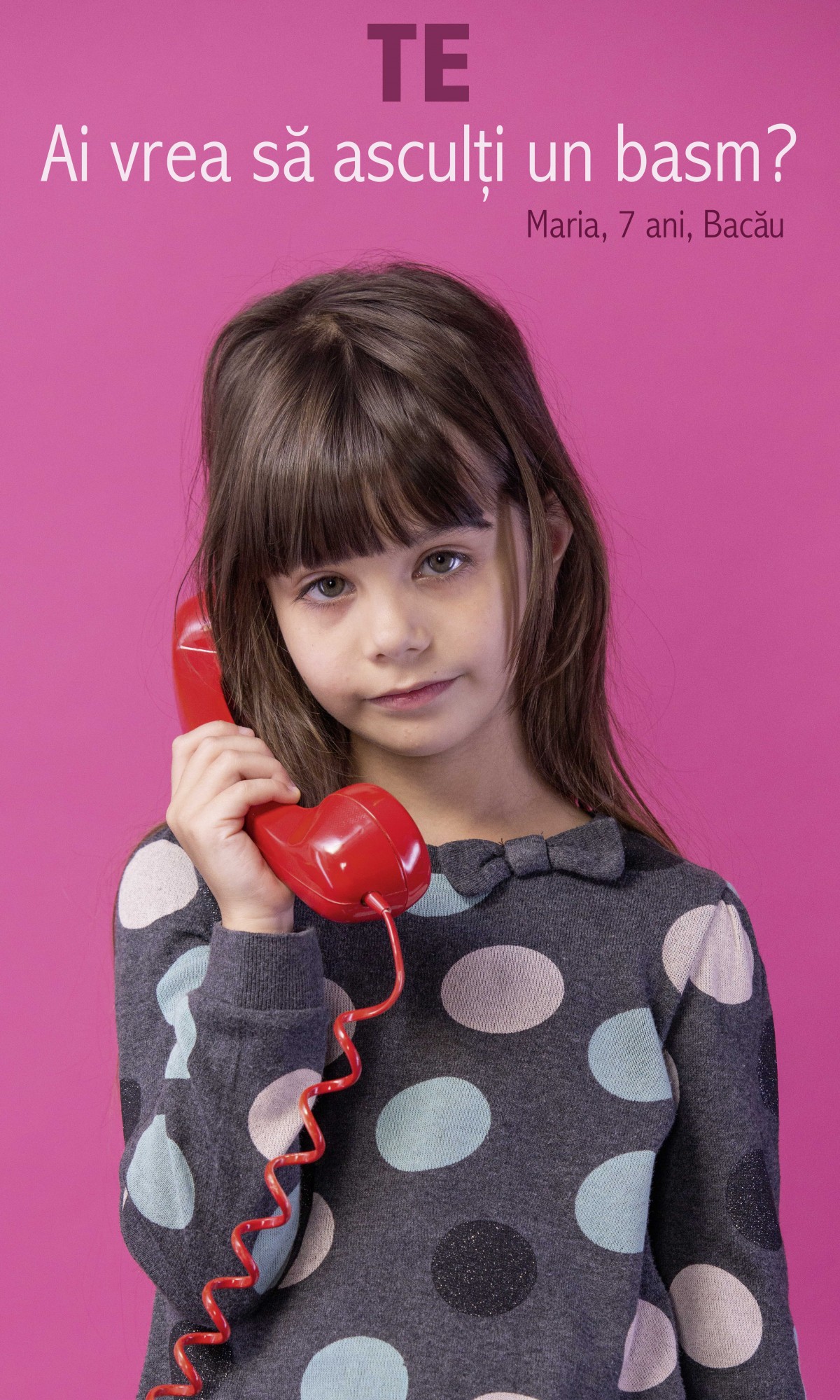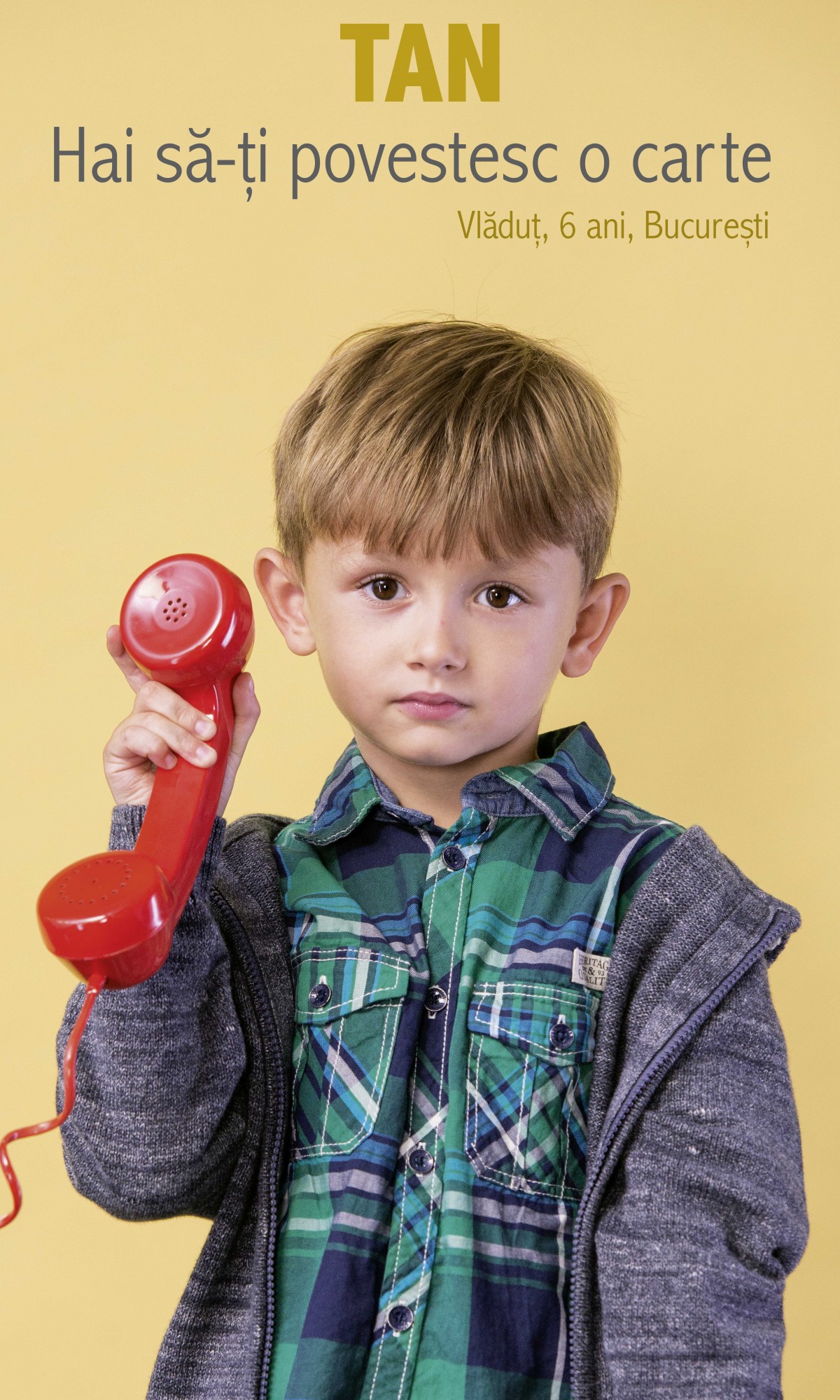 Executia face parte din campania "Nu putem alege intre lacrimi", lansata cu spotul TV AN-TAN-TE si are scopul de a ajuta Telefonul Copilului sa angajeze suficienti specialisti care sa raspunda tuturor apelurilor primite. Aceasta a fost realizata cu sprijinul: Carturesti Verona, KMP Studio si al editurilor Curtea Veche, Regis, Corint Junior.
Spotul TV
 Echipele implicate
Echipa Geometry Global: Mihai Fetcu (Creative Director), Stefan Vasilachi (Head of Art), Alina Buzatu (Head of Strategy), Patricia Suliman (Senior Art Director), Ana Militaru (Copywriter), Diana Serban (Account Manager), Patricia Arbanas (Account Director), Mihai Sava (DTP), Monica Gheorghe (Traffic Manager), Mihaela Zaharia (PR).
Echipa Asociatiei Telefonul Copilului: Catalina Florea (Director executiv Asociatia Telefonul Copilului / Principles, Standards & Practices Taskforce Representative - Europe, Child Helpline International), Andreea Groenendijk -Deveau (Media Specialist),  Silviu Andrei (IT & Digital Specialist).