Yasuharu Sasaki is Head of Digital Creative and Executive Creative Director at Dentsu Tokyo in charge of digital creative and innovation. He has a background in computer science and his curiosity has always found a way into writing, digital experience design and coding.
He has worked on clients such as Coca-Cola, Google, Glico, Kirin and UNIQLO. His list of awards includes Cannes Lions, D&AD, The One Show, Spikes, ADFEST and CLIOs, of which he's also been a jury member. Sometimes, you'll find Yasuharu kayaking anywhere from the rivers of Mongolia to the Hudson in New York. Always, however, he seems to be wearing a cool shirt.
Creativity is the inspiration we get from all the things and people that surround us, a book or a song, a person or a city. It`s the time we invest in discovering curiosities and new passions which helps us gain a different perspective to share ideas with others and to pluck courage to sustain them.
For Ioana Popescu, Brand Manager at Ursus Breweries, creativity represents the solution to everyday challenges, even if it`s job related or personal life. It`s not always about talent or inspiration, but of the desire to make things work, and to constantly improve them, making it a relaxed, but fascinating process.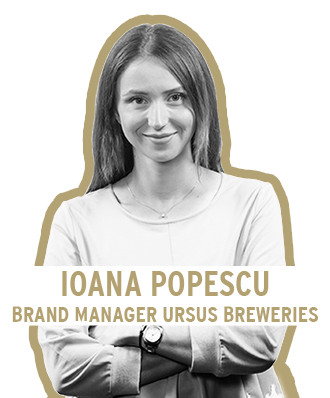 Yasusaru will join IAA Global Conference – Creativity Can Change the World, on October 24-25, but before the conference, Ioana had the opportunity to ask him a few questions about creativity and she was most curious to find out if it can be considered a limited resource.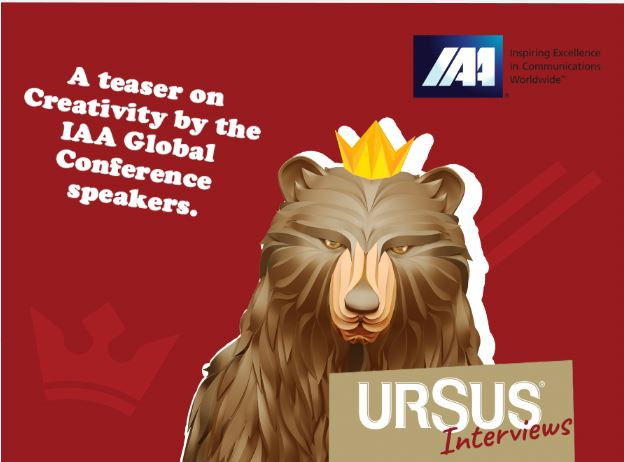 What does creativity mean for you?
I believe that creativity is the cleanest energy in the world. Only with a pen and paper it will make a lot of people laugh, make a lot of people move, and solve a lot of issues in the world. No matter how much AI and new technologies work in the future, creativity will remain an unique feature of us.
If creativity is an unlimited resource, how do you harvest your team's creativity?
One of the important sources of creativity is "curiosity." If a person has curiosity, he or she will constantly gain a new perspective for great ideas after wandering into the unknown world. So, I let my team to go anywhere they are interested, like designing services, products, or society even if the client brief was to make an advertisement. We always try to setup a mixed team with different specialties for maximizing our curiosity.
Ursus - A teaser on Creativity series is part of IAA Global Conference – Creativity Can Change the World, the event will take place on October 24-25, at The National Opera House in Bucharest. For more information please visit www.creativity4better.com.