Nu ne-am fi asteptat ca la panelul "The Untapped Potential of Digital Creative", din ziua a doua de FIBRA #2, sa ajungem la oamenii de Neanderthal. Dar am ajuns si am vorbit de povestile din pestera. Si apoi, despre drone, robotei si o doamna inventata din Slobozia, care cerea ceva pe Facebook. Discutia a fost moderata de Dragos Stanca (Managing Partner, ThinkDigital) si au vorbit Razvan Acsente (Head of Marketing, OLX Group Romania), Matei Curtasu (Creative Director, GMP Advertising), Mihnea Gheorghiu (Global Digital Creative Director, Publicis Italia), Andrei Ungureanu (Digital Content Manager, Coca-Cola), Dinu Panescu (Creative Director & Partner, The HUB Partners), Matei Psatta (Head of Marketing, Vola), Costin Radu (Communication Consultant) si Daniel Secareanu (VP, IAB Romania).
Cate secunde avem sa va atragem atentia?

3 secunde
"Poti sa fii creativ in 3 secunde?", incepe discutia Dragos Stanca. Colegii de panel spun ca da. "Comunicarea functioneaza mai bine cand attention span-ul e mic. Reclamele incep sa functioneze cand individul e expus de mai multe ori, cand nu mai e atent la reclama, ajunge sa accepte mesajul", crede Costin Radu.
"Alaturi de fake news si manipulare, internetul ne-a adus si altceva. O era a adevarului in publicitate. Attention span-ul era tot de 3 secunde si inainte. Doar ca nu stiam", spune Dinu Panescu, care adauga: S-au schimbat niste metode destul de mult, dar principiile raman valabile. "Atatea propuneri cu <<hai sa facem o aplicatie de Facebook>>, de parca lumea de abia asteapta sa-si downloadeze aplicatii de brand. Ceea ce arata ca multi nu prea stim ce facem".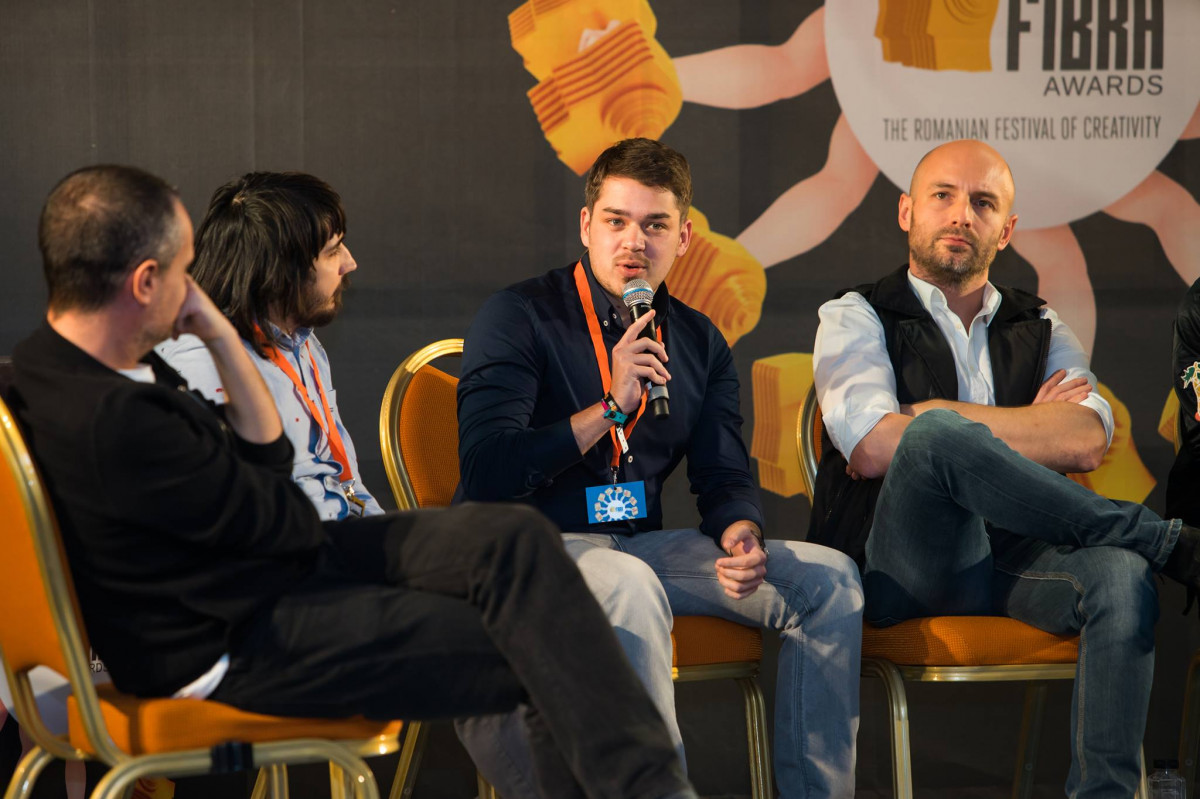 Matei Psatta are un alt of: "Sunt curios cati oameni de creatie care lucreaza in digital au adblocker. Din ce stiu eu, 80%. Cel mai dureros lucru e ca vad oameni care fac creatie digitala si o trateaza ca fiind cea mai rea parte a jobului. Aoleu, trebuie sa facem campanie si pe digital". El zice asa: ca sa fii un creator bun, trebuie sa fii si un consumator bun.
Ce le spui oamenilor
Dragos Stanca arata cu degetul inspre ce fac si ce zic agentiile. "Exista si o ipocrizie in zona asta. Hai sa facem story, spun toti la astfel de evenimente. Dar jumatate din ce vedem pe net e intruziv. Lumea se fereste de reclame proaste. Acum, intrebarea e: cat de negru e dracul?"
Mihnea Gheorghiu face ordine in clutter: "Avem drone, avem roboti, avem tot. Dar ce le spui oamenilor? 2 secunde, 5 secunde, nu conteaza. Ce le spui? Intr-o lume a formatelor, fii o poveste."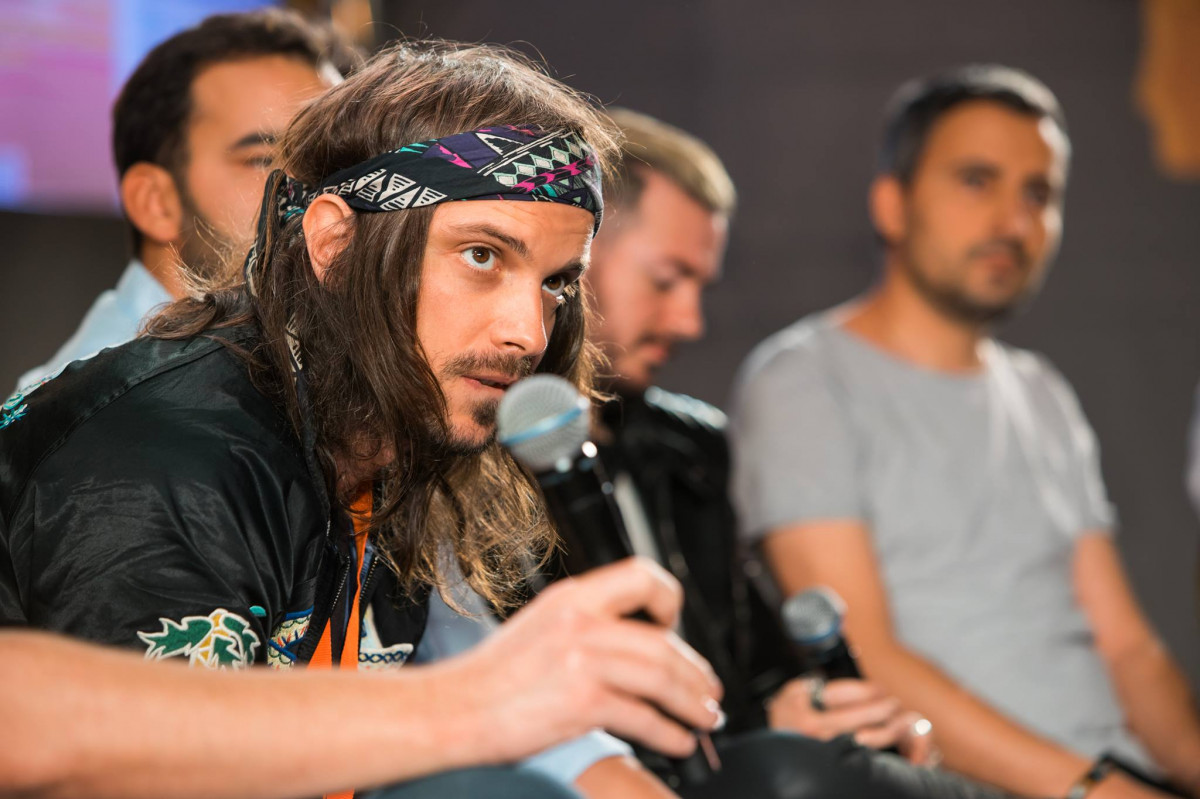 "Si Neanderthalul avea vreo 10 secunde sa ii prinda pe ceilalti la o poveste, dupa care se cara la focul vecin", continua ideea Dinu Panescu. "Dar bannerele sunt foarte usor de masurat, iar povestile sunt mai greu de masurat", aduce aminte, Razvan Acsente. "De aia se fac mereu bannere", explica el.
Timp de lux
"O sa ma injure lumea", avertizeaza Costin Radu, dar chiar si cu asemenea riscuri continua: "Daca ai o idee buna, cu Facebook si YouTube poti sa ajungi la orice audienta". Nu l-au injurat, ci au continuat sa vorbeasca despre idei bune.
"Datele sunt importante, ideile sunt importante, dar se pare ca uitam mereu de craft. In 2017, craftul e cel mai bun compliment pe care il poti face consumatorului. Nu conteaza cate secunde ai. Exista acest nor, ca daca ai digital e mai ieftin. Se pierde notiunea de craft. Oamenii vin pe internet sa vada lucruri de calitate", spune Mihnea Gheorghiu.
"Iti permiti luxul sa aplici asta cu clientii cu care lucrezi?", intreaba Stanca. Mihnea ii raspunde: "Lumea zice ca in afara ai trei saptamani sa faci nu stiu ce. Avem o zi jumatate, ca toata lumea. Important e cum gasesti timpul pentru craft. Timpul e scurt pentru toata lumea".
S-a vorbit si despre trendul marilor companii de a-si internaliza creatia. Majoritatea il privesc cu reticenta. Chiar si cei de la client: risti sa stai inchis in propria bula si sa nu mai vezi ce se intampla in jurul tau. In acest sens s-au dat exemplele Catena si spotul Pepsi, cu Kendall Jenner.
Concluzii de la Dragos Stanca: "E clar ca nu e clar. Am inteles ca povestea ne deosebeste. E mai bine sa servesti un ad bun audientei gresite decat un ad prost audientei bune".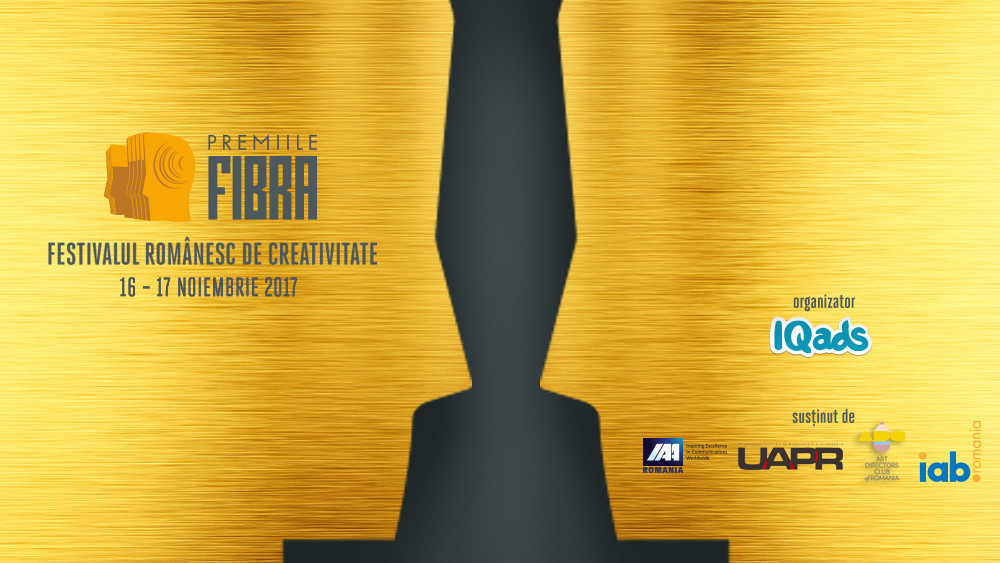 Premiile FIBRA reprezinta un demers local necesar pentru a seta nivelul profesionalismului din marcomul autohton si, totodata, pentru a-i sustine dezvoltarea. Prin intermediul Premiilor FIBRA recunoastem, incurajam si premiem valoarea creativitatii locale si readucem entuziasmul si curajul la masa dezbaterilor creative. 
Festivalul este organizat de IQads, platforma media dedicata industriilor creative din Romania.