Scott Goodson does something pretty complicated, especially in the polarized world of 2018: he brings people together around causes and builds movements. He's the founder of StrawberryFrog, a company that works through "movement marketing" and has started cultural movements for Google, Emirates Airline, Heineken, Jim Beam. Scott approached the topic in his book "Uprising: How to Build a Brand and Change the World by Sparking Cultural Movements" and, of course, at the Bucharest National Theatre, during the Creativity4Better, the global IAA conference organised by the Romania chapter at the beginning of October.
Scott Goodson mentioned that nowadays getting people to join a movement is easier than it used to be. In the old days, brands were pretty much walls. Now, they are easier to interract with and their relationship with customers has been seriously shaken. How can it be rebuilt? By looking after your consumers. If they live a long and happy life, they are going to buy more.
The brand-consumer relationship
There is no relationship, people don't care about brands anymore. There was a time when brands were untouchable and sectors were unmoveable. If you had the diaper brand, you were untouchable. Every sector now is completely movable; it's being disrupted by new brands - and new generations are more loyal to the new brands. There are still brands people remain loyal to (like Apple), but for the most part people aren't interested in brands anymore.
It's very important to rethink the idea of engagement and the framework where a brand is capable of having a relationship with the consumer. A brand used to be a trustmark. Now, brands are scratching their heads and asking how to build a relationship with a consumer that doesn't care.
The interception
In the ladder of decision making, in the past, you could have like awareness as a strenght. That's no longer valid; even if you do build awareness, another brand can easily intercept your customer online.
Let's say you want to buy a bed, and you know a famous bed. You'll see a commercial about that famous bed and you'll go online and check the bed; over there you'll find messages from other brands saying it's a shitty bed. Look at all these results. All of that is fake. The internet is no longer true. And you have to figure that out, as a brand.
You can build a movement idea and from there also do a strategy that stops interruption.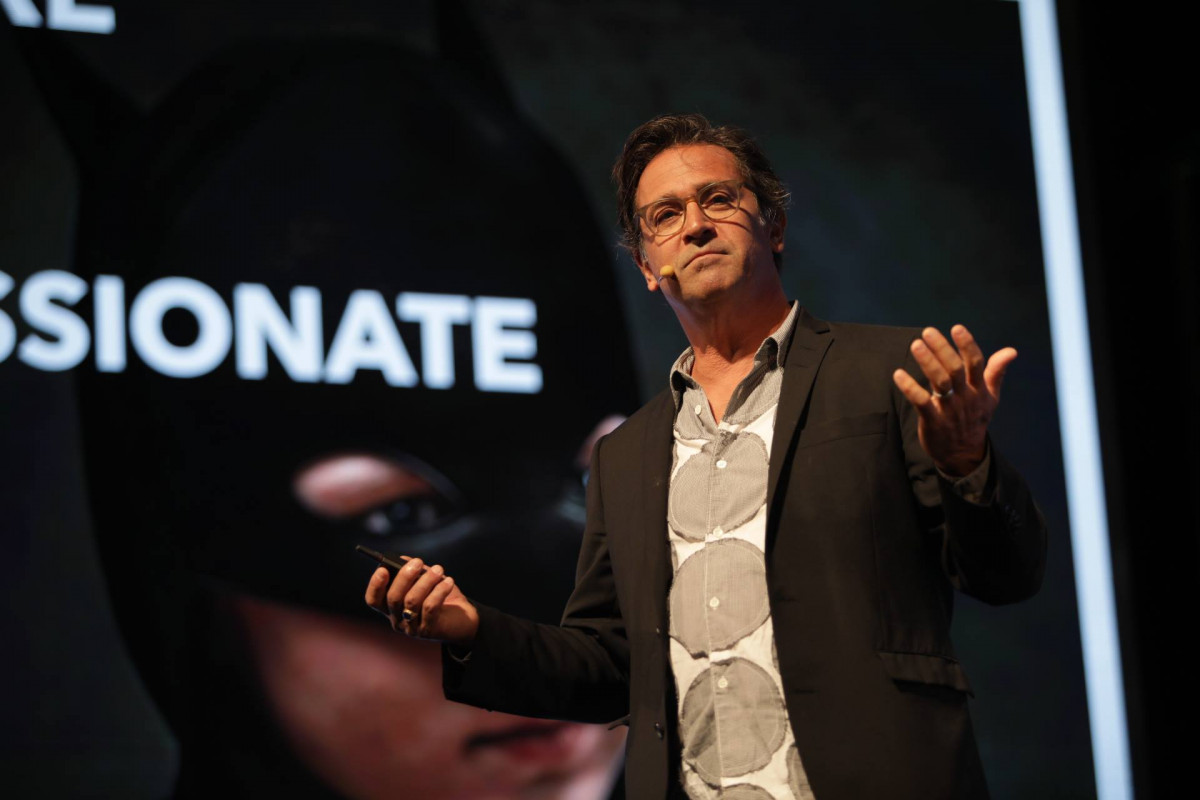 How to get people to join a cause
It is easier actually, because we're living in a time when everybody knows what a movement is. To ask somebody to join a movement is not like 3 years ago, when people would say "What??". Now they say "Hell, yeah, I want to do this".
Brands don't have to take a political point of view. Just find a cause that everybody loves. You can find ways to unite people over something that both sides are passionate about. Hopefully, these are movements that drive positive change. Movements can be for good and movements can be for evil. We see that in the world today.
Are brands responsible for their consumers?
It's not necessarily about responsibility, but about financial benefit. Because if consumers live longer, happier lives, they will buy more. If the air is clean, they live longer, if the food is good for them instead of making them fat and unhealthy, they don't die from heart attacks.
It's in the interest of the company to tackle the biggest issues and make more money on the longer term. It's harder to win consumers. If you have a consumer that is happy, treat them well and they will live longer and buy more stuff. So it's in their interest to do good.