There are things that will never change, but everything is changing at the same time. This is what Koenraad Lefever, CCO Duval Guillaume (Publicis Groupe), Brussels, thinks. He participated last week, in Bucharest, at the Global Product Committee and Creative Academy, on the occasion of the 25th anniversary of Publicis Groupe Romania.
GPC, based on the Cannes judging system, is the committee of the creative leaders from Publicis Worldwide, which meets every 6 months to see and judge the best works produced by the entire network. This edition was attended by creative leaders from Spain, Netherlands, South Africa, Mexico, Belgium, France, USA, UK, Latvia, Poland,  Ukraine, Slovenia, Croatia. 
Also, in Bucharest, was present Bruno Bertelli, CCO Publicis Worldwide and CEO Publicis Italy, who participated in the conference Creativity4better, organized by IAA Romania.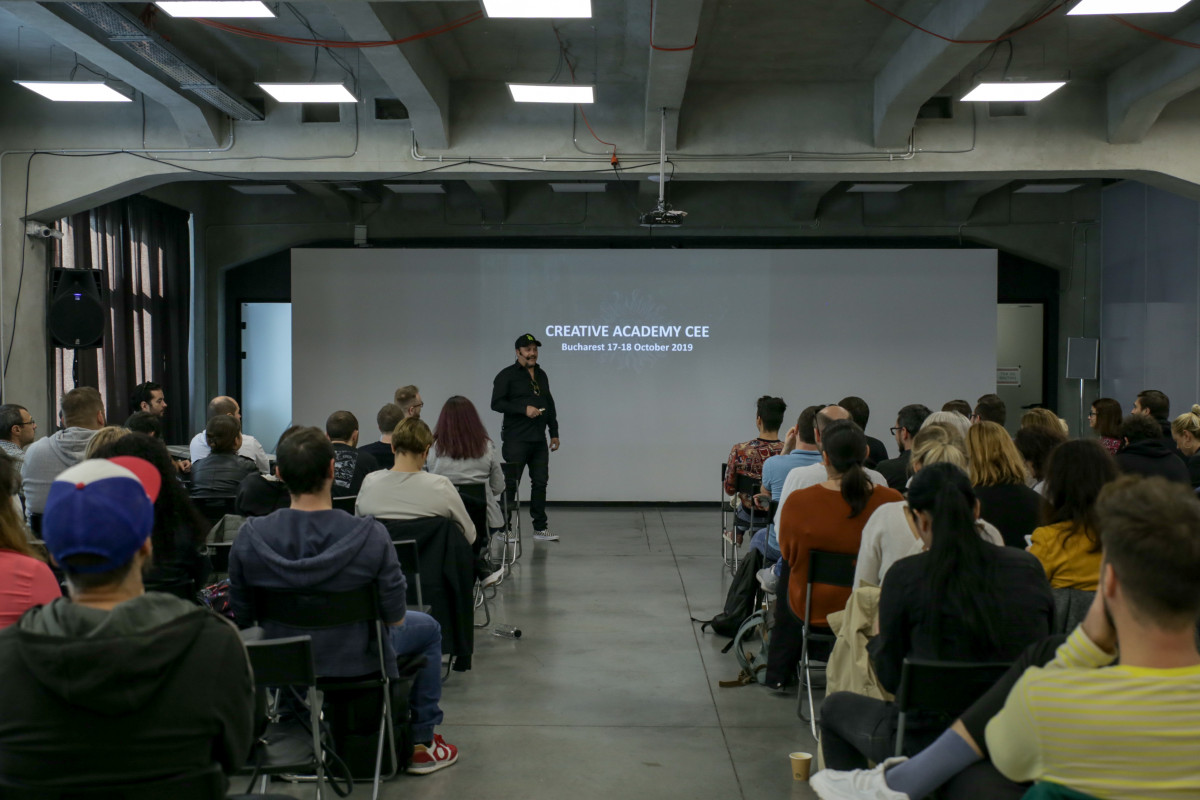 Jorg Riommi, CCO Publicis Groupe CEE, told us about how this week came along:
What makes us proud is that the event took place here, due to the creative reputation we have built for the Bucharest office, in the network, for the last 4-5 years. So, people were interested to come to us, to understand what is going on here, why the agency launched exceptional creative campaigns, constantly, what kind of energy is in the city, what kind of creative people, and what is the vibe of the country. So far, I have received fantastic feedback from everyone.
After his speech, in which he spoke openly about the key moments behind the campaigns of the Duval Guillaume, we talked with Koenraad Lefever about the challenges of the advertising agencies in 2019, how big data should be tackled and how trends are formed. Here are his perspectives.
Advertising and art
I think it's about creativity, about using creative languages to express. I think if you're a free artist, then you will use that power to tell your own story, and we use that power to tell the story of a client. In a way is functional creativity, but it is not art, of course.
Lessons in advertising
There are things that will never change, but everything is changing at the same time. The storytelling aspect of the advertising is never going to disappear. And it's not only about advertising, but people always love stories, yet nowadays the channels where we read, where we share stories are much more different than before, so there is some changes in consumer behavior as well, but basically people still want to hear a good original story.
Challenges of ad agencies 
The business model of creative agencies in the world, almost everywhere, except some growing markets, is not working anymore. Everybody is searching for new elements, for new structures to be able to combine the use of technology, the creativity of storytelling, in order to sell a product, to convince people of a certain idea. But a certain moment, it has a cost and you need to be able to pay that cost. After all, it's a business, so that is the challenge now.
Challenges for brands
The challenges for brands are very diverse, also embracing new technology, embracing new ways of people behaviours, taking risks. Brands that are willing to take a risk from time to time, will go further.
Big data
I think we never did our jobs without data. So, also here, in a way, nothing changes, but everything changes. Big data is a source of inspiration, it makes campaigns measurable and you can steer easily, everything becomes much more dynamic, and a campaign can and should evolve, you should correct a campaign in real time. And it's also a way for an agency like Publicis to sell something that not every agency has access to, because we are a global network and we have media agencies in-house.
Trends
New trends start very organically, and I know that many people try to predict the future, and the future is still something else that the most people predict. I strongly believe that everything that a client is doing can be advertising and some of these things can become maybe a trend. At a certain moment we started to   interpret    the local activations we did for clients - in another way we already had a social movie in our minds before having an analog activation, and at certain point we started some trends. But to be honest we didn't see it coming, we just did our jobs the best we could and all of a sudden it had success. So, look, it's inspiring other people, let's do another one. You need to be very curious to jump on a trend or do the other way around.
Koenraad presented some cases that built the creative reputation of the agency he represents. Here are some examples: