Recognizing great work is always a powerful way to raise standards and to create learning, says Charlie Hiscocks, Founder Curious Eye and the president of Effie 2020 Scoring Committee. This year, Effie România is introducing Scoring Committee, a group of experts wich will set the nominees for the final round and also the winners, after the second round of evaluation. 
I am honoured to be asked to take on the role of Jury President for the 2020 EFFIEs in Romania. Over 35 years working in marketing and brand communications I have been fortunate to work with teams in many countries around the world and am always impressed by the the quality and quantity of good ideas that are out there. I very much look forward to being able to review and help to judge the best of Romanian marketing within this context
Charlie is a marketing communications specialist with 35 years of experience in both agency and client side roles. He started in London at Ogilvy and then he spent the next 15 years in advertising agencies including BBH. In 1999 he became a founding partner of Tempus Partners, a new model "through the line" agency, working with clients including Vodafone and Coca Cola. In 2003, he moved to the client side, becoming Global Head of brand Communications for SABMiller, providing guidance and oversight to all SABMiller businesses across the world, including Ursus breweries in Romania. Since 2017, Charlie has split his time between the UK and Ireland, teaching, consulting and writing.
We talked with Charlie Hiscocks about the changes in advertising in 2020, the pandemic and its effects, the consumer behaviour and how the brands passed the pandemic test:
How did you perceive advertising when you started working in this field
I joined the advertising industry in the 1980s... nearly "Mad Men" time. It was glamorous, full of flamboyant characters with big expense accounts and fancy cars. However, it was also a time when some truly great advertising was created, advertising which built and still sustains some great brands.
At that time, TV commercials were the main thing, plus posters and maybe some press.
Today the array of media and techniques has grown dramatically and the role that advertising has at the center of popular culture has become more fragmented.
However, great ideas still have the ability to change things and I would say in these noisier and more complex times a great brand idea that works across executions, across touchpoints and across time is even more important than ever.
What did you discover about advertising in 2020
One of the great things about this industry is that every day there is something new – whether that is new work, new start-ups, new people or even a new restructuring of some of the established players.
We have seen all of that in 2020, but we have also seen people having to adopt new ways of working with a lot more remote collaboration. I don't know if it is just me, but it feels as though a more flexible and collaborative approach is a good thing… but what it doesn't change is the fact that the most important thing is still having a great big idea! 
How do you think brands passed the pandemic test
Different brands took different positions.
Some, like Coca Cola, decided to suspend their paid media activity and to deploy some or all of that to other Covid/community support activity. Others followed the view that brands that increase their advertising in these kind of situations reap even greater and more prolonged benefits.
With the obvious limitations on production etc, the standard of advertising copy in general wasn't great and there were too many rather worthy "we are by your side in these tough times" campaigns.
In my world the brand that has emerged strongest from this is Amazon - more for what it has done than what it has said. I lost count of the amount of times I thought "you are amazing, Amazon" over the last 6 months. Maybe there is a lesson there for us all about the importance of "doing". 
What do you think will be the effects of the pandemic on the industry
People talk about how the pandemic accelerated changes that were probably coming – online shopping being an obvious example, working from home and more flexibly being another.
I think this makes sense.
But I hope that it also gave a moment for people to focus on the fundamentals about sustainability and what really matters in life and in our world and that as individuals and as an industry we can use our skills to reinforce the importance of these things as we move forwards. 
What does Effie mean in 2020 for the communications industry
Recognizing great work is always a powerful way to raise standards and to create learning. In some ways, Effies are to Effectiveness what the Cannes Lions have been to Creativity. Having worked in agencies and on the client side, both of these things matter greatly. In fact they are, or should be, two sides of the same coin.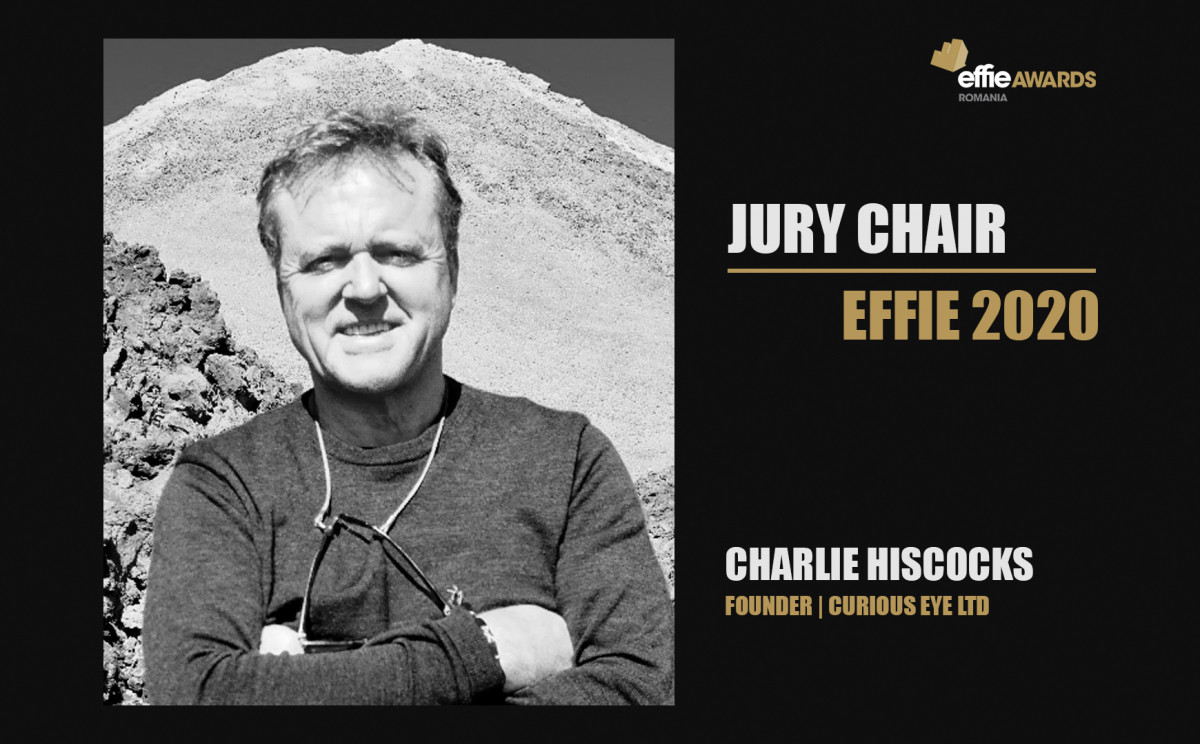 What advice do you give to agencies in writing cases
Please make it interesting, clear and focused. We all know that the reality of getting to success can be complex and messy, but the biggest successes usually look simple and obvious with hindsight.
As Mark Twain is credited with saying "I apologize for such a long letter - I didn't have time to write a short one" – it would be good for agencies who are preparing their entries to make time to make them as short and focussed as possible. 
What are the essentials for a good case
Clarity, effectiveness and thinking that goes beyond the ordinary. 
How has the industry's outlook for efficiency evolved
I mentioned having started in the industry in the 1980's, where efficiency wasn't always the watchword, but effectiveness was. In recent times, with the increasing role of procurement, the emphasis on efficiency has increased. But the smartest procurement people recognize that efficiency must be linked to effectiveness and that the most efficient thing to do is to invest in things that are effective. Another reason why the EFFIES really matter.