Când Per Pedersen, unul dintre cei mai importanți și multipremiați creativi la nivel global, a părăsit funcția de Global Creative Chairman al agenției Grey, nu a făcut-o pentru o nouă oportunitate profesională, într-o altă agenție, ci pentru a deveni sută la sută independent. Pedersen a pus bazele unei rețele globale, unice în felul ei, din care fac parte creativi și agenții independente din aproape toate colțurile lumii și care e deținută tocmai de ele. Încă dinainte să fie lansată oficial, rețeaua are în lucru primul brief al unei campanii pentru Super Bowl, din partea unui jucător important din industria tehnologiei.  
"Cred că a sosit timpul să regândim ceea ce înseamnă o rețea. Am strâns laolaltă un veritabil dream-team al agențiilor, format din cei mai buni creativi cu care am lucrat și pe care i-am cunoscut de-a lungul anilor. Toți au un istoric solid în spate și cu o carieră extraordinară. Așa s-a născut & The Network", a explica Per Pedersen.
Noua rețea oferă un portofoliu de servicii dincolo de advertising, de la entertainment, până la colaborări din industria muzicii, și de la digital products, până la cele mai proaspete inovații din domeniul tehnologiei.
"Le oferim clienților acces direct la o nouă agenție hibrid și la talente din domeniul creativ, pregătită să facă față provocărilor cu care se confruntă specialiștii în marketing și directorii din domeniu, dar fără structurile și procesele complexe specifice agențiilor tradiționale. Ce pot să dezvălui concret e că, încă dinainte să ne lansăm oficial, lucrăm la brieful unui client din domeniul tehnologiei pentru a lansa o campanie pentru Super Bowl", a mai dezvăluit Pedersen.

& The Network își deschide porțile având 16 agenții fondatoare, care acoperă peste 20 de piețe din întreaga lume. Printre ele se numără Herezie (Paris), Small (New York), Founders cu birouri în Miami, Mexico City, Buenos Aires și Kingston Town, Libre (Panama City), Amsterdam Berlin (Amsterdam și Berlin), Rehab și Freeturn (ambele în Londra), Worth Your While (Copenhaga), White Rabbit (Budapesta), Ostrich Co (Toronto), Mr Positive (Tokyo și Seoul). Pe lângă acestea, se numără și nou-apărutele shop-uri creative, printre care Marvin (Los Angeles), _2045 (Barcelona), Shelly Beach Motorcycle Club (Sydney) și Farm (Stockholm și Helsinki).
În total, & The Network numără peste 400 de creativi (35 de naționalități), localizați în toată lumea.
& The Network propune un model de business alternativ, bazat pe un tip de colaborare cross-border și profit sharing.
"Nu suntem patronați de bani, ci de agenții. Asta înseamnă că ele, agențiile, rămân cu adevărat independente și focusate pe procesul creativ", a spus Pedersen, care a subliniat ca această abordare permite & The Network să se detașeze de modul clasic de a face publicitate.

"Nu avem nici sedii ieșite din comun, nici executivi cu mega-salarii sau haite de supervizori. Suntem obsedați doar de idei mari!". 
Cu acest model de business avangardist și out-of-the-box, & The Network atrage atenția potențialilor clienți la nivel global, încă dinainte să fie lansată oficial. "Interesul a fost covărșitor, încă dinainte de lansare", a explicat Pan Pedersen.
"Cred că noi răspundem nevoilor clienților vizionari prin faptul că împingem limitele agențiilor clasice", a încheiat acesta.
"Viitorul aparține celor care încalcă regulile!", e crezul cu care & The Network pornește la drum. Fiți cu ochii pe noi!
& The Network e o rețea globală formată din cele mai bune agenții independente. Fondată de Per Pedersen, un lider creativ recunoscut la nivel mondial, multi-premiat de-a lungul timpului, alături de alte 16 agenții, rețeaua oferă acces direct la peste 400 de creativi recunoscuți în domeniu și acoperă 20 de piețe în toată lumea. Printre agențiile co-fondatoare se numără:
 Marvin, Los Angeles, SMALL, New York, The Sway Effect, New York, Ostrich Co, Toronto, Founders, Miami, Mexico City, Kingston Jamaica, Buenos Aires, Libre, Panama City, Rehab, Londra, Freeturn, Londra și Los Angeles, Herezie, Paris, Amsterdam Berlin, Amsterdam, Berlin, Worth Your While, Copenhaga, Farm, Stockholm, Helsinki, _2045, Barcelona, White Rabbit, Budapesta, Mr+Positive, Tokyo, Seoul, și Shelly Beach Motorcycle Club, Sydney.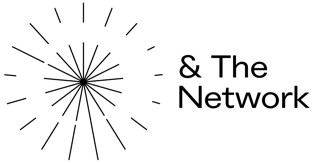 Consiliu de Administrație:
Per Pedersen – Founder & Creative, Global
Global creative leader timp de 25 de ani în numeroase agenții de renume mondial, Per a câștigat peste 500 de premii, incluzând 150 de distincții cu Leul de Aur la Cannes. A debutat în țara sa de origine, Danemarca, ca Creative Planner, dar a avansat rapid în funcția de director creativ. Este co-fondatorul hot-shop-ului creativ Uncle Grey, cea mai bine cotată agenție creativă din Danemarca. În 2009, a devenit CCO al Grey Germania, iar, apoi, Global ECD al Grey New York, înainte să-și asume rolul de conducere global, ca Deputy Worldwide CCO, în 2014. Din 2017, ocupă funcția de Global Creative Chairman al Grey Worldwide.
(Chairman) Andrea Stillacci - CEO & Founder la Herezie, Paris
Fost DJ și critic de artă contemporană, a activat în Milano, Londra și Paris pentru BBDP Milano, JWT Milano, respectiv JWT Londra. În 2004, a fost numit VP ECD al JWT Paris. În 2007, Andrea a fost desemnat co-președinte și ECD al Grey Paris. Ambele agenții s-au numărat printre cele mai premiate din Franța. În 2010, a fondat Herezie, cea mai bine cotată și premiată agenție independentă din Franța.
Stephanie Vander Werf – co-Founder la Libre, Panama City
Fostă model și prezentatoare TV pentru Copa Airlines, în 2012, a devenit Miss Panama. A fost CEO și co-fondator al lanțurilor de fast-food "El Asador" și "Los Años Locos" din Panama. A co-fondat agenția de producție media Sunrise Media, acolo unde și-a trecut în portofoliul de clienți braduri precum Adidas, Heineken, Hyundai sau INAC. A co-fondat agenția Libre în august 2019, iar, de atunci, are în portofoliu branduri precum Mercantil Banco, Hertz și Thrifty.
Tanya De Poli – co-Founder & COO la Founders, Miami, Mexico City, Buenos Aires și Kingston
Născută în Statele Unite și crescută în Argentina, Tanya a devenit, la doar 29 de ani, cel mai tânăr manager general din istoria Ogilvy. A condus drumul spre succes al agenției, atrăgând nume precum Starbucks, KFC sau Universal Orlando Resorts. În 2019, a luat-o pe cont propriu și a fondat agenția Founders care, la un an de la înființare, a fost considerată un veritabil fenomen al industriei. Asta s-a datorat, în special, faptului că a reușit să deschidă patru noi birouri într-un timp atât de scurt și a creat campanii de mare succes pentru nume precum Red Stripe (Heineken Group), Scotiabank, GLOBANT, ASSIST CARD, American Express sau The North Faces. Tanya este o mare susținătoare a egalității de gen și e mândră să conducă o echipă formată în proporție de 60 la sută din femei, majoritatea cu funcții de conducere. Caută să-și extindă oportunitățile oferite minorităților prin rolul ei în Board-ul & The Network.
Carles Puig – co-Founder, CEO, CCO at _2045, Barcelona
Născut în Barcelona, Carles s-a format ca designer și și-a deschis propriul său studio, pentru ca apoi să facă pasul spre advertising la Y&R și JWT, unde a fost director creativ. După ani în care a lucrat pe diferite continente și în locuri cu o bogată istorie, de unde a asimilat numeroase cunoștințe, ocupând, în același timp, și funcția de COO al Grey în Peru, Chile și Singapore, Carles s-a întors în Barcelona și a fondat agenția _2045, în urmă cu un an.
Peter Grasse – Founder & Producer la Mr+Positive, Tokyo
Peter Grasse este un producător multi-premiat, a cărui carieră a fost șlefuită, în special, de atmosfera dinamică a companiilor de producție din Noua Zeelandă, Australia, Hong Kong, Singapore sau Japonia. Timp de mai bine de un deceniu, Grasse a produs unele dintre cele mai cunoscute spoturi din lume. Aflat în "Top 3 Companii de Producție ale Deceniului", conform BestAds, prin Mr+Positive, el continuă să cultive talentul existent în zona Asia-Pacific. În 2004, s-a alăturat Curious Film Auckland ca director general, iar imediat după și-a lansat noile birouri de producție în Sydney și Singapore. Sub managementul său direct, echipa sa a fost distinsă cu trei Grand Prix-uri și trei trofee Golden Lion în cadrul "Semaine de la Critique", la  Festivalul de Film de la Cannes, pentru scurtmetrajul "Blue" al lui Stephen Kang. De asemenea, compania sa a fost desemnată la Festivalul "Ciclope" drept compania anului în Asia-Pacific pentru trei ani la rând, începând din 2013. În 2016, Peter s-a mutat în Japonia în căutare de noi provocări. De-a lungul timpului a fost parte sau a prezidat juriul unor festivaluri de renume precum Ciclope, Spikes,  Cannes Lions, Adfest, Axis sau Adstars.
Agențiile fondatoare ale rețelei și oamenii lor cheie:
Free Turn – Londra
Entertainment and branded content 
Jon Hamm – Founder, CEO
Jel Groman – Co-Founder, CCO 
Gemma Batterby – Co-Founder, COO 
Nick Hamm – Co-Founder, Director
Rehab – Londra
Digital products and services
Tim Rodgers – Founder 
Rob Bennett – CEO
Worth Your While – Copenhaga
Creative Ideas and Design 
Lukas Lund – Co-Founder, Creative
Thomas Illum – Co-Founder, Creative
Shelly Beach Motorcycle Club – Sydney
Creative ideas and hospitality 
Guy Rooke – Founder, Creative 
Founders – Miami, Kingston, Mexico City, Buenos Aires
Creative cross culture coms, digital content and social 
Checha Agost Carreño – Founder, CCO
Tanya De Poli – Founder, COO
Libre – Panama City
Pan-American coms, experimental ideas, pop-culture impact
Fabian Bonelli – Co-Founder, CCO
Stephanie Vander Werf – Co-Founder 
Farm – Stockholm, Helsinki
Sustainability marketing and solutions 
Johan Pihl – Head of Innovation 
Mathias Wikström – CEO
Jari Ullakko – Creative
Amsterdam Berlin – Amsterdam, Berlin
Culture impacting creativity 
Moritz Grub – Co-Founder, CCO 
Brian Elliott – Founder, CEO 
Mr+Positive – Tokyo, Seoul
Film production and experiences 
Peter Grasse – Founder, Producer
OstrichCo – Toronto
Integrated campaigns, Digital builds, Design systems 
Patrick Scissons – Founder, Creative, CEO
White Rabbit – Budapesta
Design and creative production
Istvan Bracsok – CCO
Levente Kovacks – Founder/CCO
_2045 – Barcelona
Future driven brand narratives
Carles Puig – Founder, Creative
Diana Belmonte – Founder, Producer
SMALL – New York
Fashion and lifestyle anchored creativity 
Luca Pannese – Co-Founder, CCO
Luca Lorenzini – Co-Founder, CCO
The Sway Effect – New York
PR, influence and social impact 
Jennifer Risi – Founder, President
Herezie – Paris
Integrated campaigns, Activation 
Andrea Stillacci – Founder, President
Marvin – Los Angeles
Music, culture and fashion driven brand collaborations
Marvin Scott Jarrett – Founder 
Gary Koepke – Partner, CCO