Lansările de smartphone-uri au început să fie mai dese ca lansările de filme, iar asta fiindcă producătorii internaționali vor să atragă cât mai mult din piață, cu modele pentru orice buzunar și orice preferințe. Cum lansezi un smartphone pe o piață atât de aglomerată și, la fel de important, cum te diferențiezi? E simplu! Pornești de la utilizatori și de la nevoia lor în creștere de a surprinde conținut video de calitate, gândindu-te la ce fac cu acel conținut.   
 "Când am primit brief-ul de a pregăti lansarea locală a noului OPPO Reno5 5G, ne-am dat seama că provocarea de a pune în valoare conținutul video surprins cu acest model de telefon trebuia să fie depășită printr-un nou concept out of the box. Aveam și tagline-ul global pe care trebuia să îl integrăm, și anume Film your story, așa că am făcut imediat conexiunile și am realizat că cei mai mulți din utilizatorii OPPO fac parte din publicul tânăr, care surprinde conținut video pentru a-l posta în rețelele de socializare. De aici și până la prima lansare de produs din România prin intermediul stories-urilor nu a mai fost decât un pas, care a fost făcut prin filmarea integrală a unui clip video experiment, cu OPPO Reno5 5G, clip care ne-a servit drept punct de plecare pentru crearea stories-urilor din cadrul lansării.", a declarat Mihaela Munteanu, Managing Partner Echipa de PR. 
"Smartphone-urile OPPO sunt deja asociate de consumatorii din România cu performanțele video, iar, după succesul seriei Reno4, lansată prin intermediul primului videoclip muzical filmat integral cu smartphone-uri 5G, era normal să ne surprindem publicul încă o dată, printr-o provocare și mai ambițioasă. Instagram Stories are o popularitate în creștere, iar realizarea unei lansări direct pe Instagram este o demonstrație de curaj și de incredere în tehnologiile inovatoare integrate în modelele seriei Reno5.", a declarat Alexandra Răuț, Head of Marketing Green Leaves Technical Distribuitor Exclusiv Autorizat OPPO în România.
Clipul experiment a fost filmat direct în formatul stories-urilor din social media de către echipa de producție Workhorse Studio, coordonată de tânărul regizor Matei Mocanu, care s-a lăsat inspirat de funcțiile video integrate în OPPO Reno5 5G. Mai mult, clipul reprezintă o incursiune în lumea unor tineri artisti, care încearcă să își spună povestea zi de zi prin intermediul rețelelor de socializare și care au fost intervievați de cunoscutul actor Mihai Bendeac.
 #OPPOReno5​ FilmYourStory
"Stories-urile sunt modalitatea preferată de exprimare a tinerilor de pretutindeni, astfel că, atunci când am primit provocarea de a regiza un clip care să urmeze regulile de compoziție a unei povesti moderne, mi-am dat seama că potențialul creativ al unui asemenea experiment depășește cu mult provocările de a filma și monta într-o manieră neconvențională. Bineințeles, aliatul nostru de nădejde a fost un smartphone care impresionează la capitolul performanțe video, și anume OPPO Reno5 5G, care ne-a surprins și ne-a lăsat să experimentăm cadre și abordări diferite.", a declarat Matei Mocanu, regizor din noua generație. 
Tinerii artiști, care fac parte din campania de lansare locală a seriei Reno5, Film your story, și a căror poveste a fost redată prin intermediul stories-urilor, sunt Daniel Rădulescu – sculptor, Andrei Morariu și Bogdan Costea – fondatorii brandului de accesorii Optimef, Marius Fierașcu - fashion designer, Mihai Zgondoiu – artist/curator si Diana Iulia Roman – actriță, aceștia fiind apreciați atât pentru talentul și munca depuse, cât și pentru conținutul creativ pe care îl postează constant în rețelele de socializare.
Noul OPPO Reno5 5G dispune de mai multe funcții video care îl transformă în aliatul de nădejde al creatorilor de continut video, precum AI Highlight Video, Dual-View Video sau Ultra Steady Video 3.0.
OPPO este prezent pe piața din România de mai puțin de 1 an, perioadă în care a început deja să câștige popularitate, produsele companiei fiind alese de din ce în ce mai mulți români.
Smartphone-urile și accesoriile OPPO sunt disponibile la partenerii oficiali ai companiei, printre care se numără: Altex, Digi, eMAG, EuroGSM, Flanco, MediaGalaxy, Orange și, Vodafone.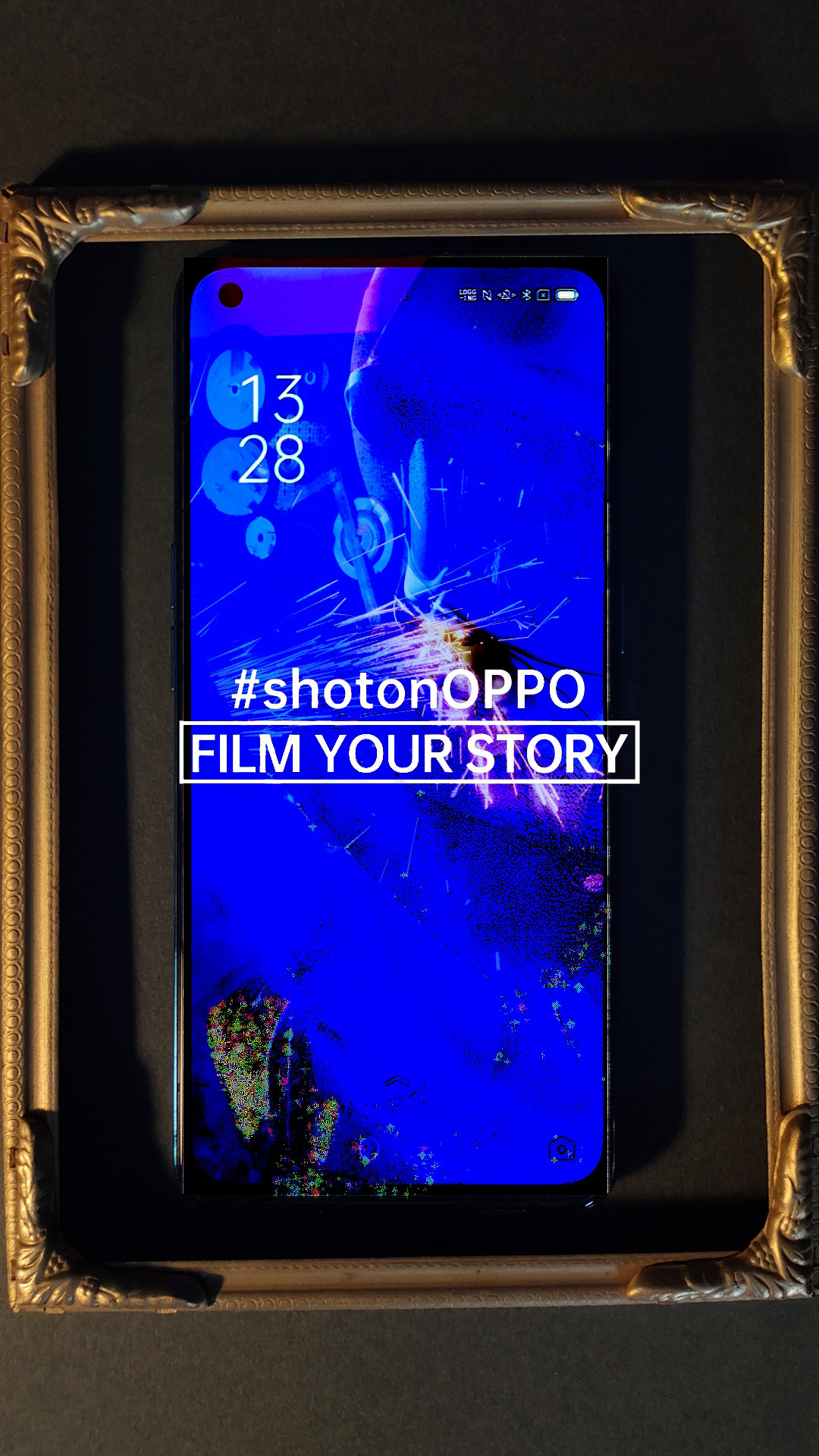 ECHIPA
Echipa de PR
Mihaela Munteanu – Managing partner
Beatrice Cotfas – Account Manager
Simona Năstase – Account Executive
OPPO Romania
Alexandra Răuț – Head of Marketing
Alina Munteanu – PR Manager
Crina Stoian – Digital specialist
Workhorse
Matei Mocanu – Regizor
Florin Ivan - Producător
Dan Petru - DP
Ana Dan - Copywriter 
Ovidiu Hardplay - Muzică
Tribal
Ioana Bumbar – Social Media Manager
Arnold Vieriu – Head of Social Media