Ce poate fi mai fermecător ca vibe-ul intens de vară? Un vibe care ține cât o vară și... o săptămână, plină de distracție și invitați surpriză la Lipton by the Sea!
Știm că toamna este aici, dar gândul ne zboară la vara ce s-a încheiat.
Pentru că vara este sezonul optimismului, visurilor și al voiei bune, iar Lipton Ice Tea este exact acel brand care cuprinde în ADN-ul său toate aceste trăsături. Tânăr și cool, la fel ca și consumatorii săi, Lipton Ice Tea știe să rămână relevant în fiecare sezon și să vină în întâmpinarea dorințelor acestora cu cele mai cool experiențe.
Fiind prima vară mai relaxată, așteptările tinerilor și dorințele lor pentru acest sezon au fost chiar mai ridicate decât în anii anteriori, aceștia vrând să profite cât mai mult de această perioadă și să se bucure cu adevărat de vacanță.
Pornind de la acest insight și inspirați de propria noastră dorință de a trăi la maximum această vară, ne-am propus nu doar să transformăm acest vis în realitate, ci să ducem totul la următorul nivel, în stilul caracteristic Lipton Ice Tea.
Dar ce poate duce vibe-ul verii la următorul nivel? Să ajungi în locul tău favorit, să savurezi băutura preferată la terasa de pe malul mării, să fii acolo cu prietenii tăi cei mai buni și să transformați fiecare moment într-o amintire memorabilă. Totul, într-o vară care nu se termină la finalul lui august, alături de invitați speciali care te fac să te simți ca o adevărată vedetă!
Așa a luat naștere conceptul "Lipton by the Sea", pseudonimul distracției și al momentelor de bucurie petrecute la mare, în Mamaia.
Timp de 9 săptămâni, în perioada 21 iunie – 21 august 2021, participanții au putut să achiziționeze oricare produs Lipton Ice Tea și să înscrie bonul fiscal în campanie, pentru a intra în tragerile la sorți săptămânale.
La finalul perioadei, câștigătorii selectați și-au făcut bagajele și, alături de gașca lor, s-au pornit către o experiență inedită, timp de 5 zile, pe malul mării.
Au fost întâmpinați de Diana Munteanu, MC-ul acestei vacanțe, alături de Valentin Luca, multiplu campion mondial la flair bartending și alți invitați surpriză, care au avut grijă ca distracția să țină de la apus până la răsărit!
 "Lipton by the Sea este forma de exprimare cea mai jucăușă, nefiltrată și vibrantă a unui brand atât de îndrăgit de consumatori; precum și, un mod fun & lively de celebrare a finalului de vară. Mai mult decât atât este rezultatul efortului unei întregi echipe, care a pus pasiune în a aduce la viață un eveniment menit să le ofere fanilor Lipton Ice Tea doza binemeritată de fun under the sun. #AMR cât mai multe pahare de Lipton Ice Tea până la vara viitoare", Veronica Păniță, Sr. Brand Manager Lipton Ice Tea.
Campania "Simte Vibe-ul Verii cu Lipton Ice Tea" a fost o promisiune prin care brandul a oferit consumatorilor instrumentele necesare prin care să își amplifice experiențele verii, în timp ce au savurat gustul răcoritor și delicios Lipton Ice Tea. Și poate că vara s-a încheiat, dar puteți fi siguri că seria de #goodvibes continuă cu Lipton Ice Tea. Strategia de comunicare, conceptul creativ și direcția vizuală, campania promoțională, precum și implementarea evenimentului poartă semnătura Godmother.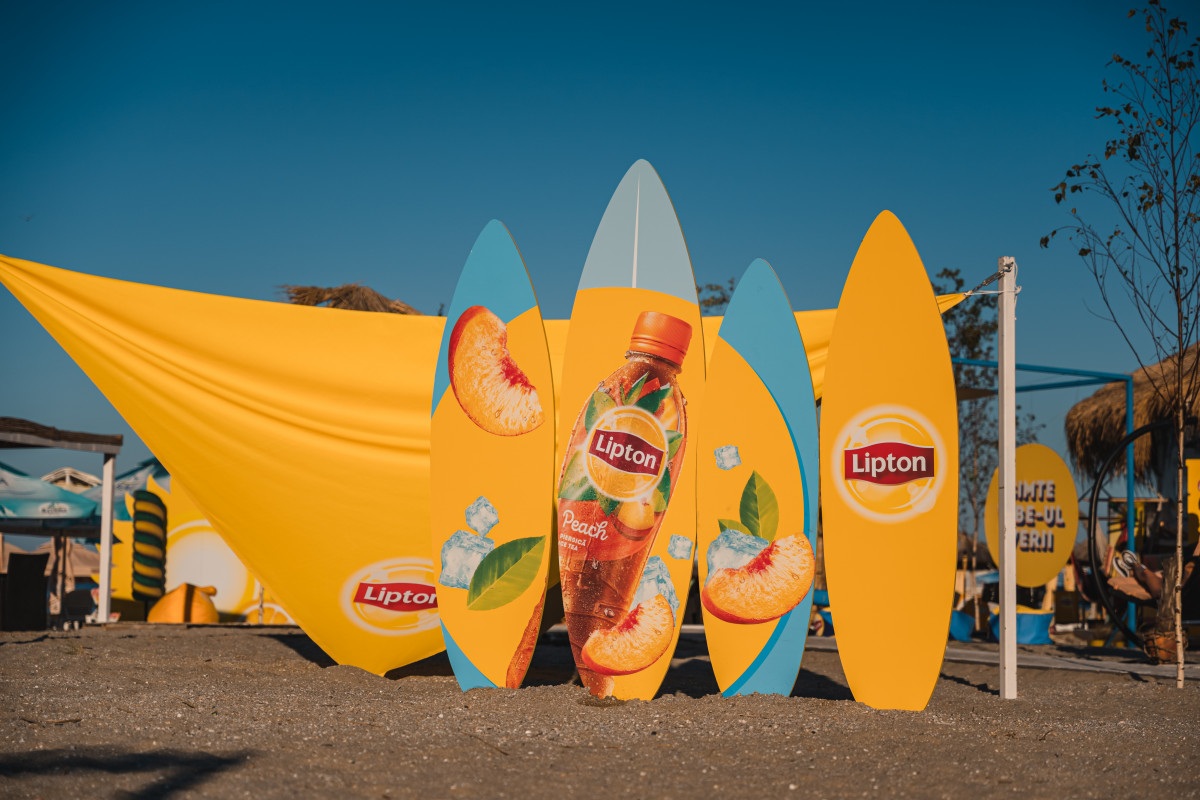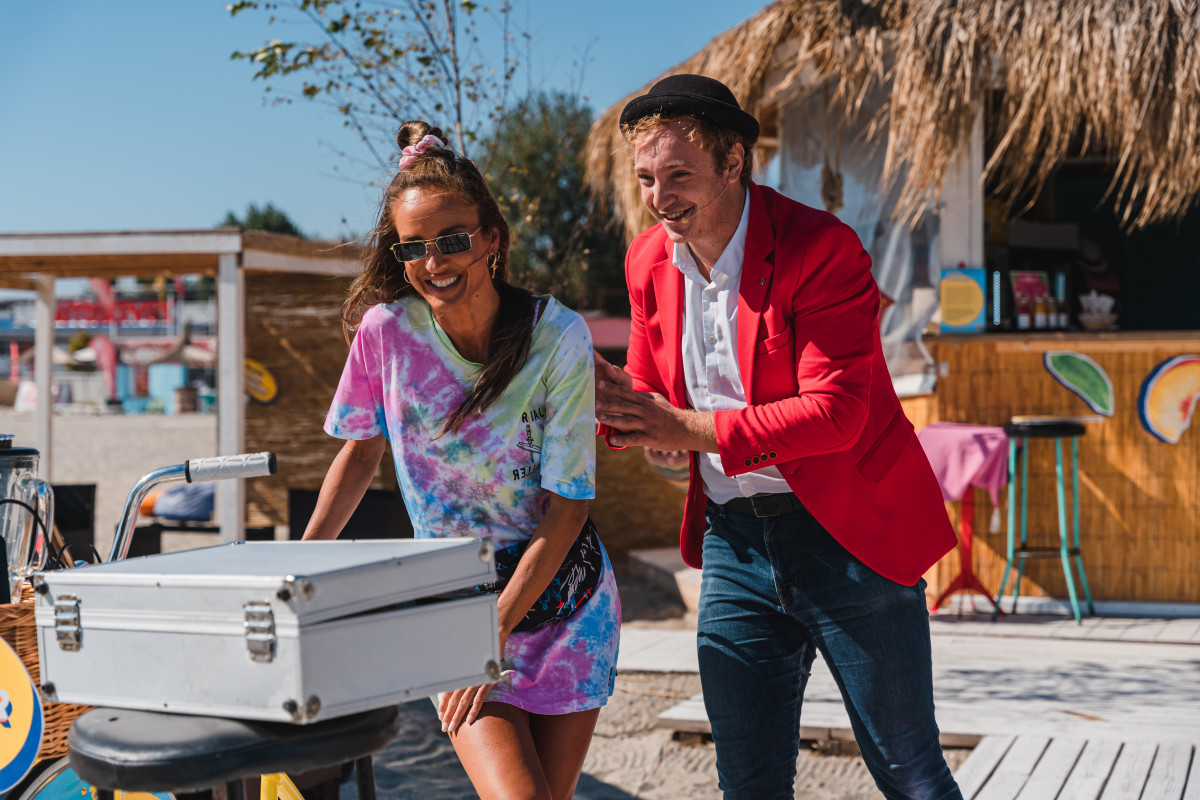 Campanie semnată de: 
Alice Gavril - Client Service Director & Strategie
Luiza Dinu - Account Executive
Iasmina Voinea – Junior Copywriter
Alex Nedelcu – Copywriter
Simona Pandele - Copywriter
Gabi Niculae – Senior Art Director
Jean Lupascu – Art Director
Radu Băitan - Events &AV Studio Coordinator
Răzvan Dinică – BTL Account Executive
Anca Moraru – Account Director
Claudiu Lovin – Production Manager
Olga Hosu, Account Manager
Echipa Lipton/ PepsiCo – cea care a adus vibe-ul și campania în tărâmul realității
Veronica Păniță – Sr. Brand Manager Lipton Ice Tea