Conceptul creativ semnat de Ogilvy & Mather Romania pentru comunicarea noii generatii de aspiratoare eficiente energetic, Philips Clasa A, preluat de sapte tari din Europa
O serie de noi reglementari ale Comisiei Europene impun ca aspiratoarele sa fie, la fel ca alte produse electrocasnice, clasificate din punct de vedere energetic in clase de la A la G in functie de eficienta energetica si de puterea motorului care nu trebuie sa depaseasca 900 W. Un context intampinat cu reticenta de catre consumatori, dar cu o strategie eficienta, gandita in cel mai mic detaliu de catre echipa Ogilvy & Mather Romania si transpusa intr-o campanie de comunicare care  a depasit in scurt timp granitele locale.
Pornind de la ideea de a transforma un context nefavorabil intr-o oportunitate de comunicare si o simpla clasificare intr-un ATRIBUT relevant pentru noua gama de aspiratoare Philips din clasa energetica A, noua campanie reuseste sa demonstreze inca o data ca, atunci cand eficienta si creativitatea functioneaza perfect impreuna, orice limitare devine un avantaj strategic.
Astfel, echipa Ogilvy & Mather Romania a dezvoltat campania de comunicare a noii generatii de aspiratoare Philips sub umbrela "A Class, performanta pe care te poti baza" ("A Class, the best in class cleaning performance"), demonstrand inca o data faptul ca Philips, un brand care a stabilit intotdeauna noi standarde, seteaza si de aceasta data un nou standard de performanta.
"Conceptul creativ dezvoltat de Ogilvy & Mather Romania a fost gandit astfel incat sa surprinda cel mai bine universul casnic Philips prin simplitatea, autenticitatea si naturaletea activitatilor zilnice. Din punct de vedere vizual, elementul central il reprezinta litera "A" integrata firesc intr-un univers care transmite ideea de performanta si standarde ridicate, lucru menit sa transforme un indicator generic intr-un atribut al marcii. Imaginea aleasa pentru ilustrarea key visual-ului surprinde lejeritatea si frumusetea unei zile obisnuite pe care aspiratoarele Philips o pot oferi oricarei case." declara Albert Nica, Executive Creative Director Ogilvy & Mather Group Romania.
Toate elementele creative ale campaniei dezvoltate de catre Ogilvy&Mather Romania – de la vizualul campaniei la materialele de comunicare in-store si in mediul digital – au fost special concepute astfel incat sa fie adaptate cu usurinta fiecarei piete din Europa. Astfel, de la inceputul anului, sapte tari europene (Polonia, Romania, Bulgaria, Slovenia, Ungaria, Croatia si Cehia) au preluat si adaptat local campania dezvoltata de echipa Ogilvy & Mather Romania.
KV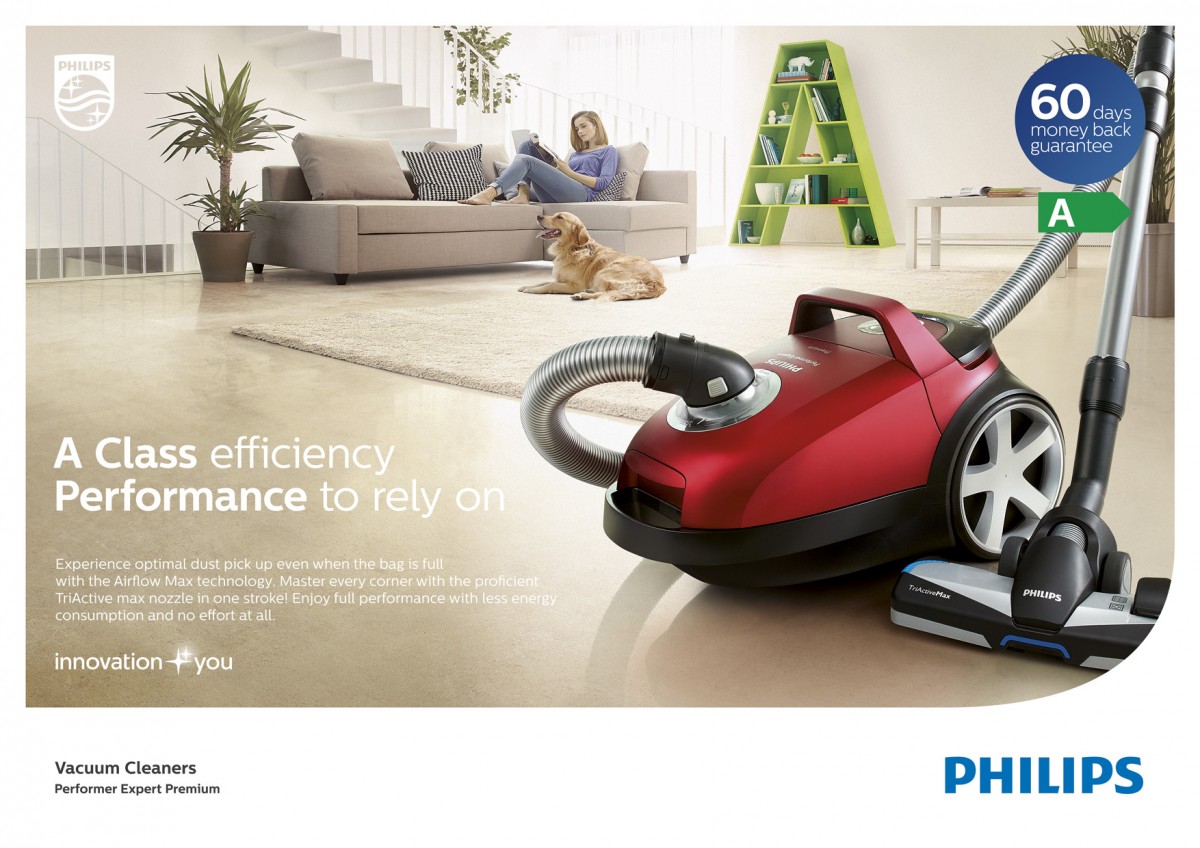 "Campania A Class vorbeste despre depasirea limitelor si despre stabilirea unor noi standarde in universul  casnic. Este o poveste sustinuta de noua generatie de aspiratoare eficiente energetic Philips, ce dispun de tehnologiile inovatoare pe care le-am dezvoltat de-a lungul anilor. Noile aspiratoare Philips A Class reprezinta imaginea vie a inovatiei la cele mai inalte standarde si suntem bucurosi ca echipa Ogilvy & Mather Romania a inteles provocarea noastra si a definit o campanie de comunicare puternica a beneficiilor produselor noastre, ce se adreseaza tuturor consumatorilor nostri din Europa", sustine Elwira Tanska, Marketing Manager DA a Philips Consumer Warsow, Polonia.
Echipa care a lucrat la realizarea campaniei Philips "A Class, the best in cleaning performance" este formata din:
Reprezentanti PHILIPS
Elwira Tanska Marketing Manager DA Philips Consumer Warsow, Poland;

Olga Pishchukhina, Jr. Marketing Manager Floor Care and Garment Care Philips Personal Health  Central Europe;

Daciana Tulpan, Marketing Manager Floor Care and Garment Care Philips Consumer Lifestyle South East Europe;

Alexandra Manea, Digital Marketing Expert South East Europe Consumer Lifestyle Philips Romania;
Reprezentanti OGILVY & MATHER ROMANIA
Albert Nica - Executive Creative Director Ogilvy & Mather Group Romania; 

Loredana Caradimu - Strategy Director; 

Raluca Marin - Client Service Director; 

Catalin Popescu - Senior Art Director; 

Corina Bompa - Senior Copywriter; 

Bogdan Anghel - Creative Technologist; 

Filip Gonzacenco - Art Director; 

Silvia Gradinaru - Copywriter; 

Diana Radu - Senior Account Manager; 

Alexandra Caciur – Digital Strategist; 

Stefan Buda - Digital Account Manager; 

Cristian Serban - AV Director; 

Lilian Neagu - Production Manager.