În luna martie, NIVEA MEN a lansat primul calendar al bărboșilor, care a devenit o surpriză perfectă și pentru femei. Calendarul a fost creat în urma unei campanii de PR și digital care a debutat în 2017, odată cu lansarea primului ulei de barbă de la NIVEA MEN, care le-a oferit bărbaților o formulă specială de îngrijire pentru barba lor.
Primul pas al campaniei a fost recrutarea a 12 bărboși, sub #bărboșiwanted. Pentru bărbații care și-au purtat barba cu mândrie, NIVEA MEN a lansat provocarea pe pagina de Facebook, printr-un concurs al celor mai îngrijite bărbi. Concursul a fost lansat prin trimiterea uleiului de barbă spre testare către bloggeri şi influenceri, împreună cu broșura "Despre viața cu barbă și alte nebunii". Acesta a fost amplificat prin proiecte speciale cu Laszlo Nagy (Stil masculin) și Marian Ionescu (mariciu.ro), dar și prin concursuri în cadrul comunităților Hai să cunoști un bărbos și www.bărbosul.ro.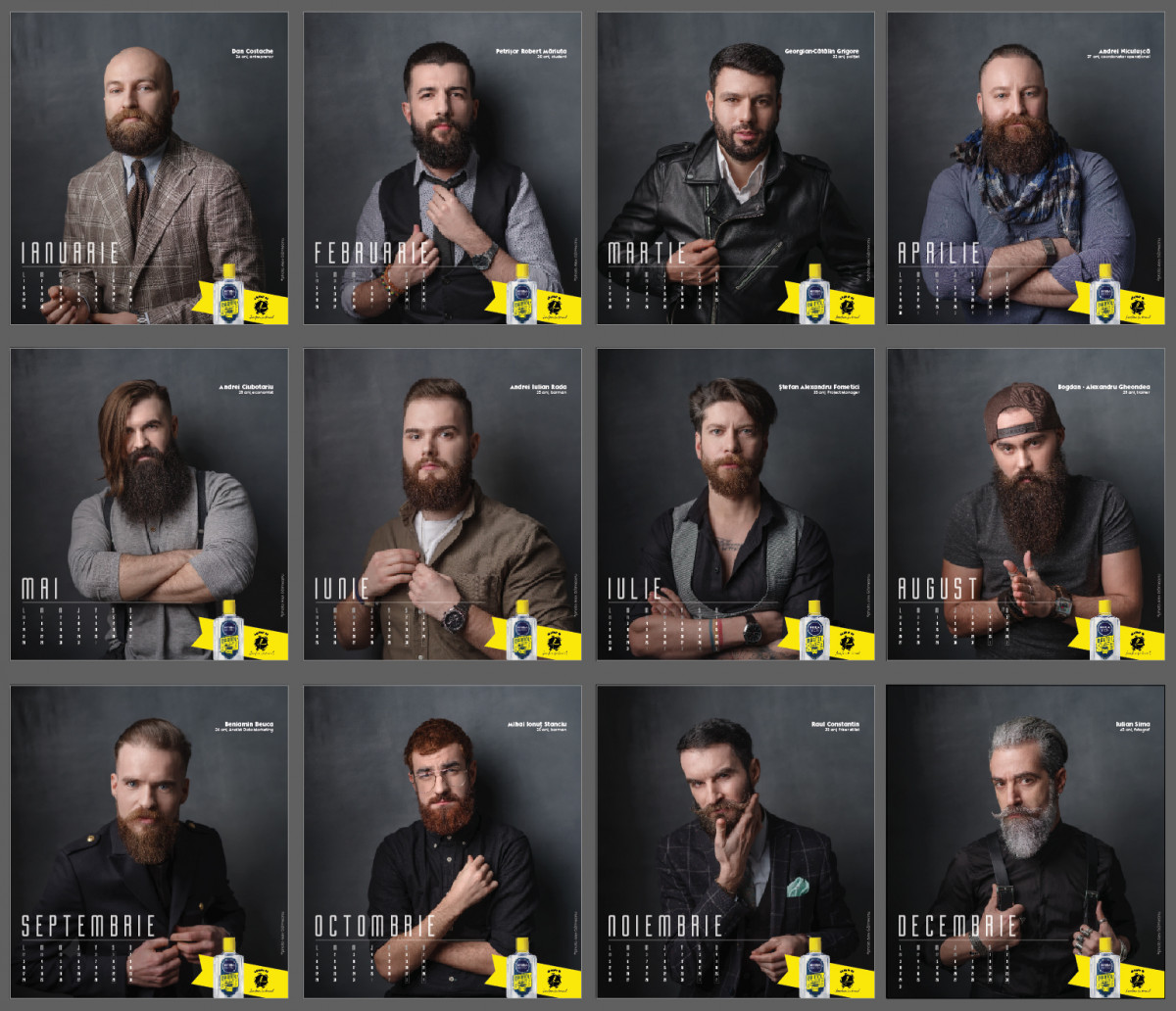 "Să <<îţi lași barbă>> e greu, mai ales dacă ești în topul brand-urilor de shaving. Când am înțeles asta, a fost evidentă și toată muncă din spatele unei bărbi arătoase. Așa că am propus celor de la NIVEA MEN să oferim bărboșilor un like pentru efort și look și propriul lor calendar", precizează Olivia Spânu (Senior Copywriter) și Viorel Holovaci (Senior Art Director, FCB Bucharest).
,,Gândul din spatele campaniei a fost susținut de provocarea de a lansa un ulei de barbă, în special știind că NIVEA MEN s-a afirmat de-a lungul timpului în zona produselor pentru şi după bărbierit. Lansarea primului ulei de barbă NIVEA MEN a fost contextul perfect pentru crearea calendarului bărboşilor, şi de ce nu, un început pentru alte lansări de produse destinate îngrijirii bărbii", Claudia Pop (Brand Manager NIVEA MEN).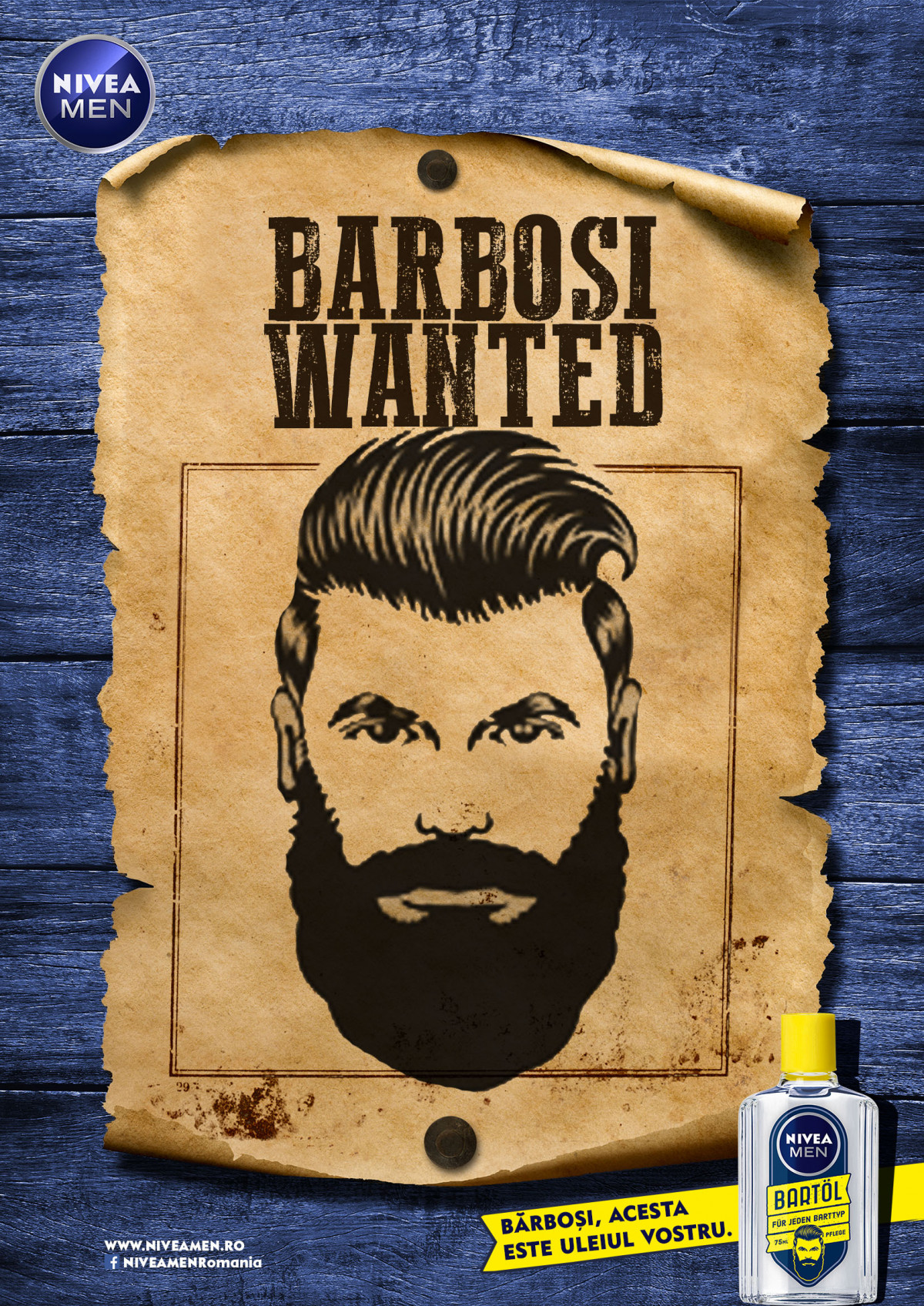 Concursul s-a desfășurat în perioada noiembrie – decembrie 2017, iar peste 1.000 de bărboși au postat pe pagina de Facebook NIVEA MEN România cea mai reușită poză cu ei și cu barba lor, folosind #bărboșiwanted  și #NIVEAMEN. Concursul a fost jurizat de specialiștii salonului Foarfeca și Briciul, cei doi endorseri ai campaniei, Marian Ionescu și Laszlo Nagy, și un reprezentant NIVEA MEN. Juriul a ținut cont de următoarele criterii: look-ul bărbii, atitudinea concurentului și originalitatea imaginii. Fiecare bărbos câștigător a devenit imaginea  unei luni din 2018.
Pentru acest proiect, NIVEA MEN a avut ca partener barbershop-ul Foarfeca și Briciul, unde bărboși de pretutindeni au putut testa uleiul de barbă:
"Suntem un barbershop care s-a născut din dorința de a oferi cele mai bune servicii bărboșilor, așa că nu putea decât să ne bucure să colaborăm cu NIVEA MEN pentru acest proiect special. Uleiul de barbă era fix produsul mult așteptat pentru bărboșii pretențioși, iar asta am putut observa pe loc", a declarat Ionuţ Ciobanu (Owner, Foarfeca&briciul).
Photoshootingul profesionist a fost realizat de cunoscutul fotograf Alex Gâlmeanu, iar stylingul bărbilor a fost oferit de partenerul Foarfeca și briciul.
Anul acesta, NIVEA MEN continuă lansarea de produse din acest segment cu Șamponul Protect and Care 2 în 1 pentru păr și barbă. Astfel, calendarele au fost trimise atât câștigătorilor, cât și bloggerilor,  influencerilor și jurnaliştilor împreună cu șamponul 2 in 1. În plus, calendarele au fost puse la bătaie în cadrul unui concurs organizat pe pagina de Facebook NIVEA MEN de Ziua Femeii, la care fanele au putut câştiga cel mai atractiv cadou: bărboși frumoși pentru tot anul.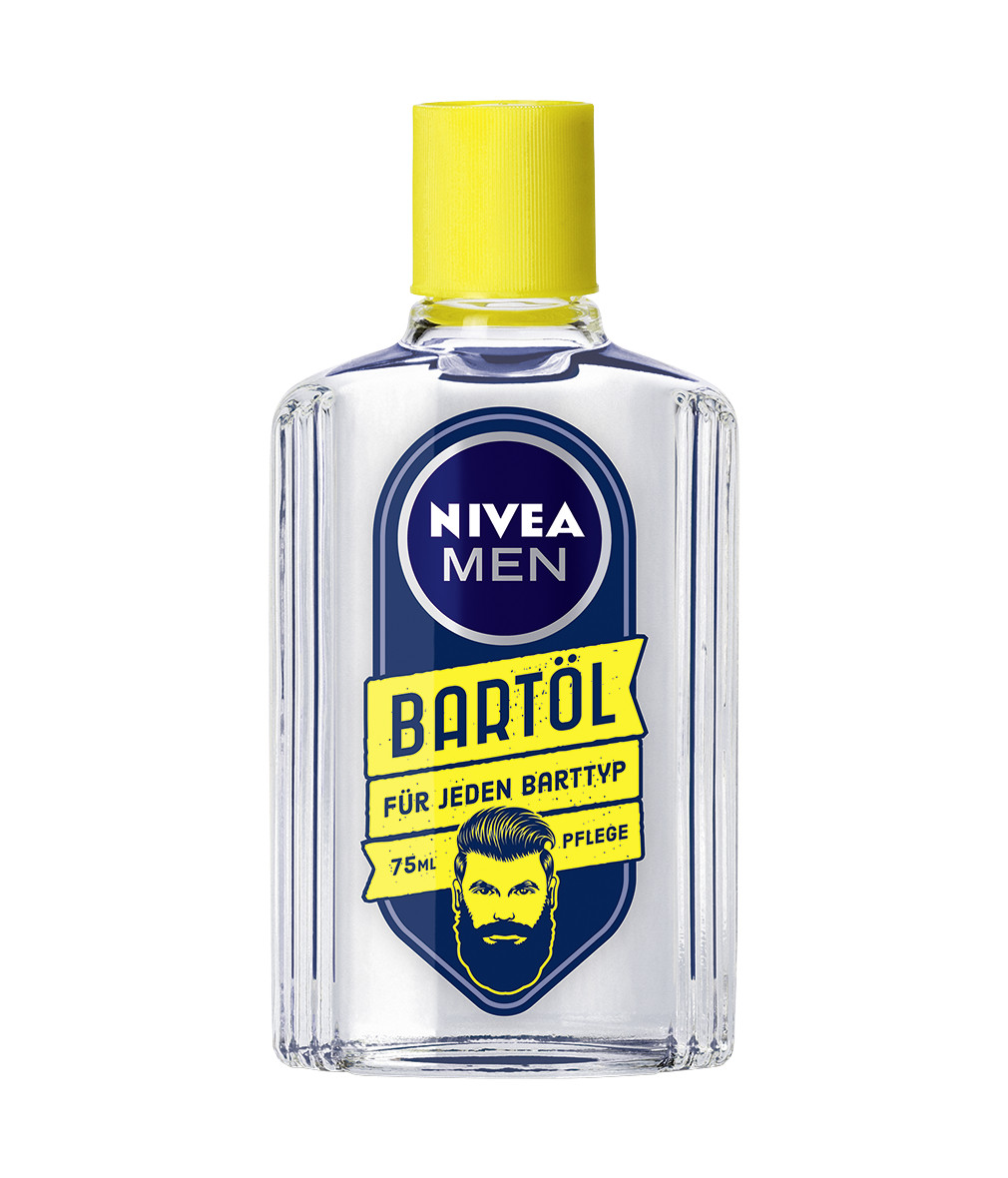 Componentele digitale și media ale campaniei au fost implementate cu sprijinul Republika și WAVEMAKER.
Echipe participante la proiect:
Beiersdorf România:  Carmen Pavel – Marketing Manager, Claudia Pop –Brand Manager
FCB Bucharest: Claudiu Dobriță – Creative Director, Olivia Spânu – Senior Copywriter, Viorel Holovaci – Senior Art Director, Florin Ciobanu – Head of Digital, Alina Ștefan – PR Director, Irina Duminecă – PR Manager, Alexandra Cărăbuși – Junior PR Executive, Andreea Cârciumaru – Account Director, Vlad Crișu – DTP Manager, Gabriela Pricop – Production Manager, Ionuț Stan – Production Executive.