În săptămâna care precede cel mai cunoscut festival dedicat creativității, Cannes Lions, câțiva dintre cei mai bine cotați creativi din lume vor fi la București.
Iată câteva nume semnificative din line-up-ul dedicat lumii spectaculoase a creativității, VR / AR si experiential marketing pe care le veți putea vedea pe scena iCEE.fest anul acesta.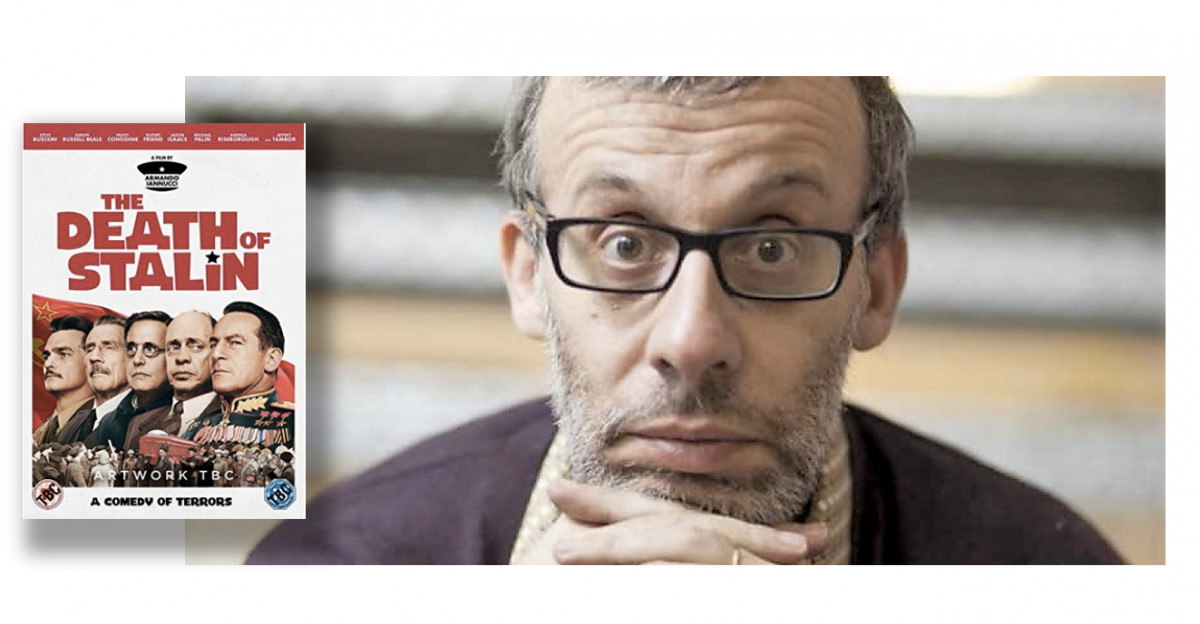 David Schneider, Founder @ That Lot
Cunoscut pentru show-uri TV precum "I'm Alan Partridge"​ și "The Day Today", David Schneider este și co-scenarist al recentului film "The Death Of Stalin​" pentru care a fost nominalizat de două ori la premiile BAFTA.
Pe lângă cariera cinematografică, David este Directorul de Creație și unul dintre fondatorii That Lot, companie care a devenit rapid unul dintre jucătorii principali în tot ce înseamnă conținut de calitate și strategie de business.
Înființată acum patru ani, That Lot deja asigură pentru branduri, businessuri și broadcasteri precum Channel4, B&Q, Jamie Oliver, Big Bus Tours și mulți alții.
Simon Gosling, Futurist @ Unruly
VIDEO/ Bringing the Unruly #FutureHome to the US
Fost CEO la nivel global al companiei Happy Finish, Simon este cel care a condus operațiunile pentru Unruly's Future Home, o casă de 2000 de metri pătrați, ridicată chiar în mijlocul clădirii în care se află cartierul general al companiei Unruly.
Găsești aici întreaga poveste.
Kris Hoet, Co-fondator & CIO @ Happiness Anywhere.
"Facem tot ce putem ca să facem oameni fericiți. Pentru că oamenii fericiți fac treabă bună", crede Kris.
Agenția realizează proiecte spectaculoase, iată câteva exemple.
Peter Fossick, Managing Director @ Factotum Design
Marc Oosterhout, Autor&Fondator @ N=5, cea mai mare agenție independentă din Olanda.
VIDEO/ Lovie Letters: Pridestream
N=5 a câștigat medaliile de aur și argint, precum și două premii de popularitate Lovie, pentru Pridestream, o inițiativă în cadrul Amsterdam Gay Pride care permite participarea utilizatorilor din toată lumea să trăiască experiența completă de la fața locului, printr-o transmisie live 360 de grade.
Jonathan Chippindale, Co-fondator & CE @ Holition - un studio de creație digital premiat, specializat în tehnologii emergente și experiențe digitale 3D.
Printre clienții lor se numără Richemont, Louis Vuitton Moet Hennessy, Swatch Group și Kering Group.
VIDEO/ Face by Holition
Face by Holition folosește tehnologii inovatoare în care smartphone-urile și tabletele funcționează ca o niște "oglinzi" pentru a pemite utilizatorilor să încerce ultimele culori, nuanțe și texturi de machiaj.
Jonathan este un speaker care, în urma ratingului foarte bun dat de participanți, se reîntoarce la iCEE.fest. Prezentarea lui din 2017 este chiar aici: iCEE.academy: The importance of Empathy in Innovation
Lucian Trestler, Strategy Director @ BBH London & Melanie Arrow, Entertainment Lead & Strategy Director @ BBH London, una dintre cele mai faimoase și creative agenții de publicitate din lume.
Fondată în 1982 de John Bartle, Nigel Bogle și John Hegarty, agenția BBH London a realizat campanii pentru cele mai cunoscute branduri din lume. BBH are birouri în Londra, New York, Singapore, Shanghai, Mumbai, LA și Stockholm și peste 1000 de angajați în toată lumea.
VIDEO/ AXE, Soulmates by BBH London
Unul dintre cele mai premiate proiecte BBH este "Soulmates", care se bazează pe ideea că noul Lynx le permite bărbaților să-și urmeze propriul destin într-un mod care nu era cu putință până acum. Filmul de 90 de secunde este povestea unui bărbat care-și ia soarta în mâini pentru a-și găsi adevărata iubire, în ciuda tuturor obstacolelor.
Bryan McCormack, Artist Contemporan
Video/ Art That Gives A Voice To The Refugees/ TEDxPrague
Bryan este un artist contemporan irlandez și un activist care abordează în mod special subiecte sociale
În prezent lucrează la proiectul să de suflet "Yesterday/ Today/ Tomorrow"
Creat în septembrie 2016, este un proiect de artă conceptuală realizat cu intenția de a le oferi refugiaților propria voce singulară și comună, prin crearea unui limbaj vizual care să poată fi comunicat de către oricine, fie el bărbat, femeie sau copil, independent de naționalitate, educație, limbă sau dialect.
Mihnea Gheorghiu,  Global Digital Creative Director @ Publicis Italy & Bitan Esteban Franco, Creative Director @ Publicis Spain
Publicis este o agenție de creație globală, cu o experiență de 88 de ani în schimbările de lideri de piață pentru clienții săi
Cu peste 12.000 de angajați în 84 de tări, printre clienții Publicis se numără Axa, BNP Paribas, Carrefour, Cartier, Citi, Coca-Cola, Haier, Hilton Honors, HP, l'Oréal, LG, Luxottica, Nestlé, Orange, P&G, Paypal, Pernod Ricard, RATP, Renault, Sanofi, Seb, Siemens, Telefonica, Total și UBS.
 "Cea mai premiată agenție din Italia în ultimii 5 ani. Printre primele 10 din Europa" [sursă]
Aici o să găsești studii de caz de la Publicis Spania
Simon Windsor, Co-fondator @ dimension, lider mondial în producția de filme volumetrice și 3D, primul studio partener Microsoft Mixed Reality Capture.
Video/ Case study: Performance capture
Noile platforme imersive testate de Dimension impun o re-gândire a abordării conținutului. Videoul volumetric permite înregistrarea în realitatea virtuală si mixată, producând efecte multidimensionale complet noi.
Mai multe detalii despre noua tehnologie dar si despre multe alte noi tehnici care permit creativilor să genereze experiențe fascinante veți putea vedea live, la festival.
Si alți speakeri, plus studii de caz despre care se va discuta la iCEEfest, puteți vedea aici.
 << REZERVĂ BILETE la iCEE.fest 2018 >
iCEEfest 2018 va avea loc în București în 14 si 15 iunie 2018
                   Vezi aici toți speakerii confirmați până acum  
Ce spun despre iCEE.fest câțiva din fostii speakeri?