De 3 ani, IAA România este organizatorul conferinței "Creativity4Better" și la fiecare ediție oferă o nouă interpretare identității sale vizuale. Anul acesta, partenerul ales pentru a gândi conceptul și a-și pune amprenta este Kubis.
Parteneriatul vine natural în continuarea unei relații frumoase, construite de-a lungul timpului, și a experienței acumulate împreună.
"Kubis este un susținător activ al multor proiecte inițiate de IAA, începând cu Școala IAA (Modulul Digital), AcademIAA cu "Ziua Porților Deschise" și programul de mentorat MentorIAA, dar și festivalul Effie. Nu puteam să nu susținem cu toată creativitatea poate cel mai important eveniment de marcom de la noi și suntem mândri că facem parte din această inițiativă frumoasă și extrem de importantă pentru industria de publicitate din România.", Vlad Popovici (Managing Director Kubis).
Înainte de a vorbi despre viziunea pe care Kubis o aduce anul acesta, sunt necesare câteva cuvinte despre ADN-ul acestui eveniment. IAA Global Conference "Creativity4Better" a luat naștere în 2017, ca un concept cu totul nou – un mix interesant între o conferință de business și show business – având un ecou internațional pozitiv încă de la primele ediții.
"Ne bucurăm de emulația pe care Conferința Globală IAA a creat-o în piața de marcom din România și internațional. Noi dorim să atragem atât participanți cât și parteneri care să fie parte din procesul de creație și comunicare a Conferinței. An de an, căutăm să venim cu elemente noi și inedite, care să atragă atenția. Kubis este o agenție creativă și extrem de implicată. Suflul adus de Kubis se vede în toate elementele grafice, care permit o mare flexibilitate în mediul digital. Mulțumim întregii lor echipe, de la echipa de creație, la client service, dev și management. Am descoperit, în lucrul de zi cu zi, oameni pasionați, punctuali, responsabili și care pun creativitatea la loc de frunte în organizația lor.", Victor Dobre (Director Executiv IAA România) și Diana Flutur (Director Conferință).
Sub umbrela conceptului unic, creat de IAA România în parteneriat cu IAA Global, Kubis a dezvoltat identitatea grafică de anul acesta, păstrând stilul conturat în anii precedenți, dar venind cu un "refresh" ce punctează partea de inovație, în ton cu tema abordată în 2019: The Culture of Innovation.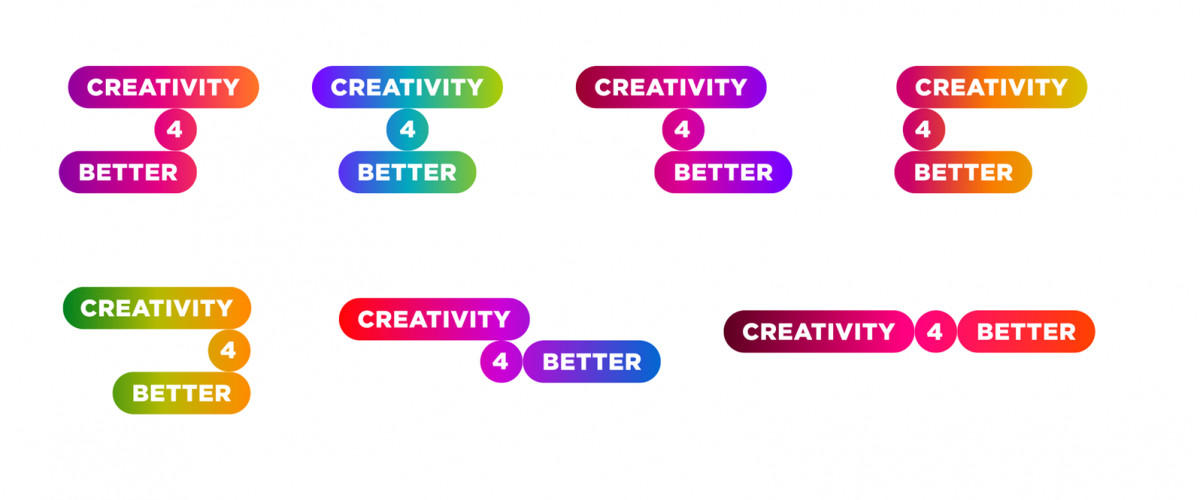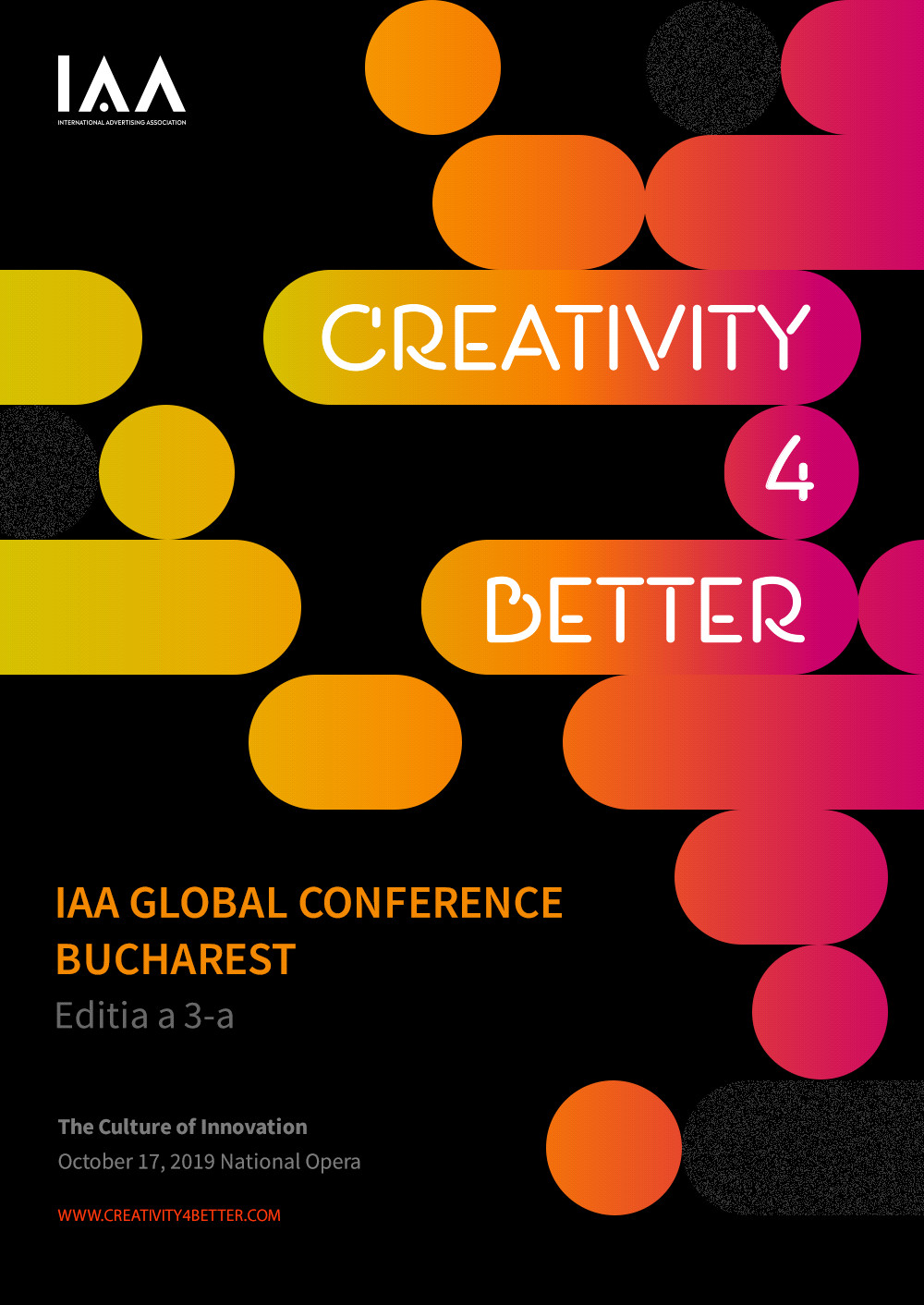 "Ne-am dorit să creăm o identitate vizuală care transformă, alterează, revoluționează, remodelează, care generează mai mult impact, forță, dar și flexibilitate. Astfel, logo-ul creat iese în evidență, datorită gradienților ce îi conferă mai mult spațiu și mai multă profunzime decât un flat logo", Andrei Bilan (Head of Design).
Identitatea creată a urmărit să întărească încă o dată atributele deja existente din anii precedenți: să fie puternică, vizibilă, modernă, creativă, internațională și ușor de declinat în materialele unui eveniment ce trebuie să disemineze multă informație.
Păstrând astfel cele două dimensiuni, Kubis a construit povestea IAA Global Conference Creativity4Better 2019, pornind de la logo-ul îndrăzneț și vizualul evenimentului și continuând cu website-ul, creativity4better.com, campania social media și promovarea offline.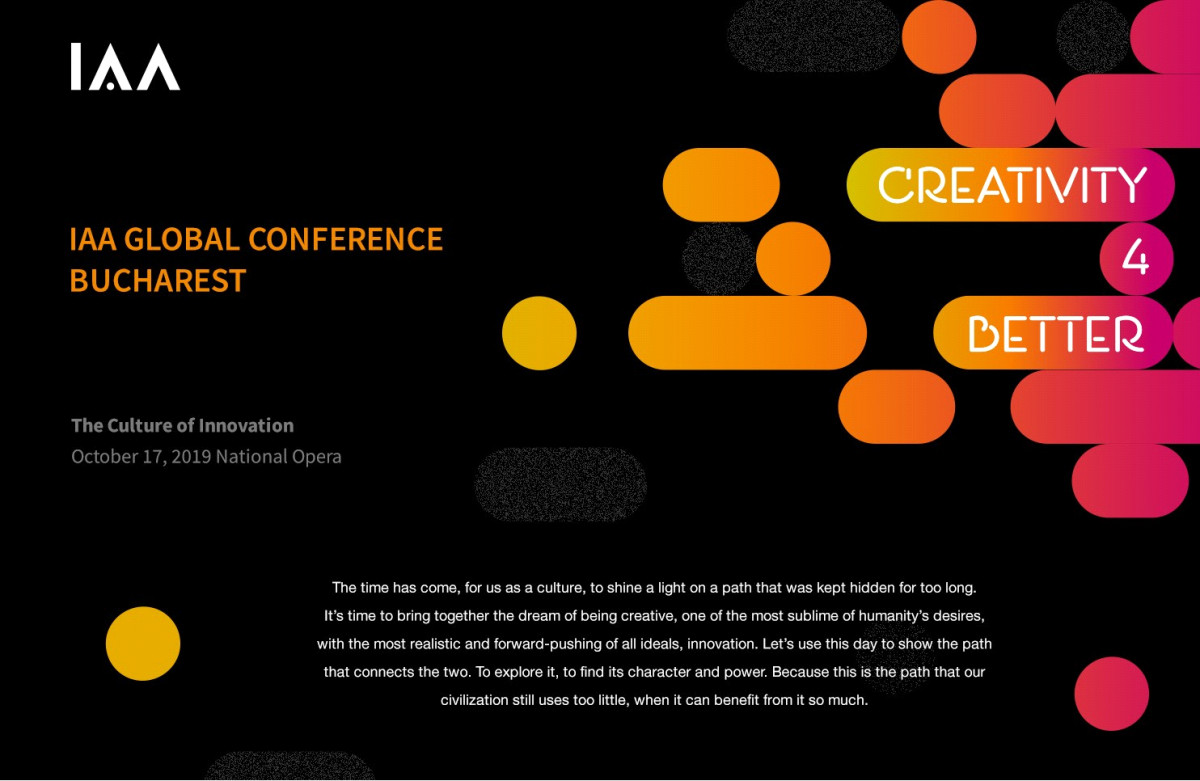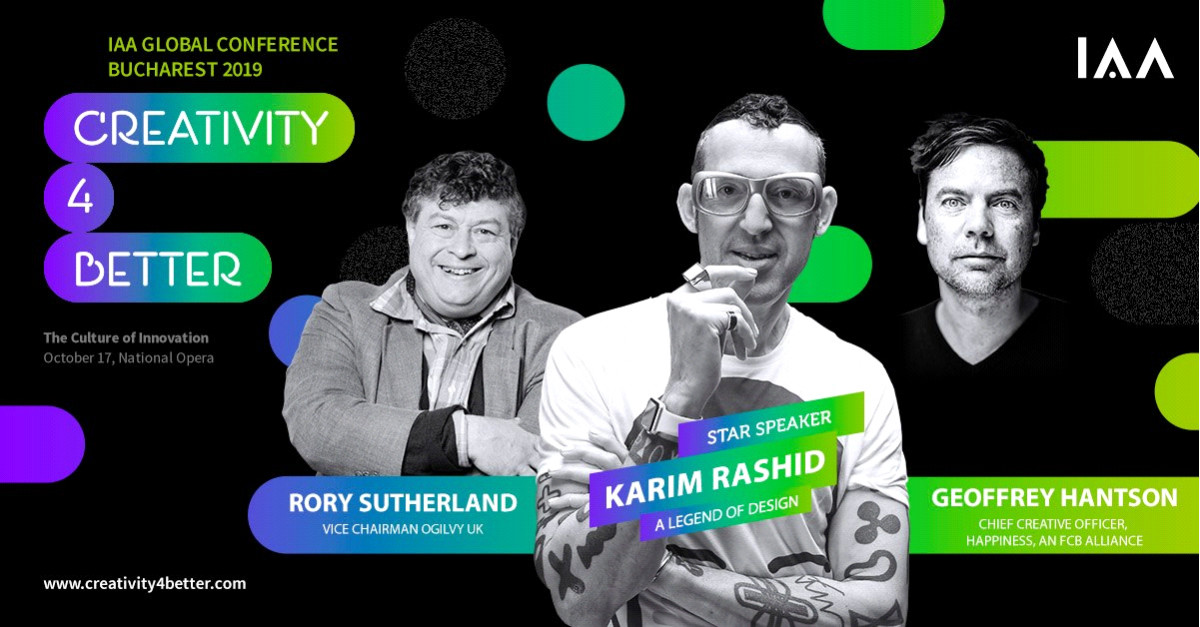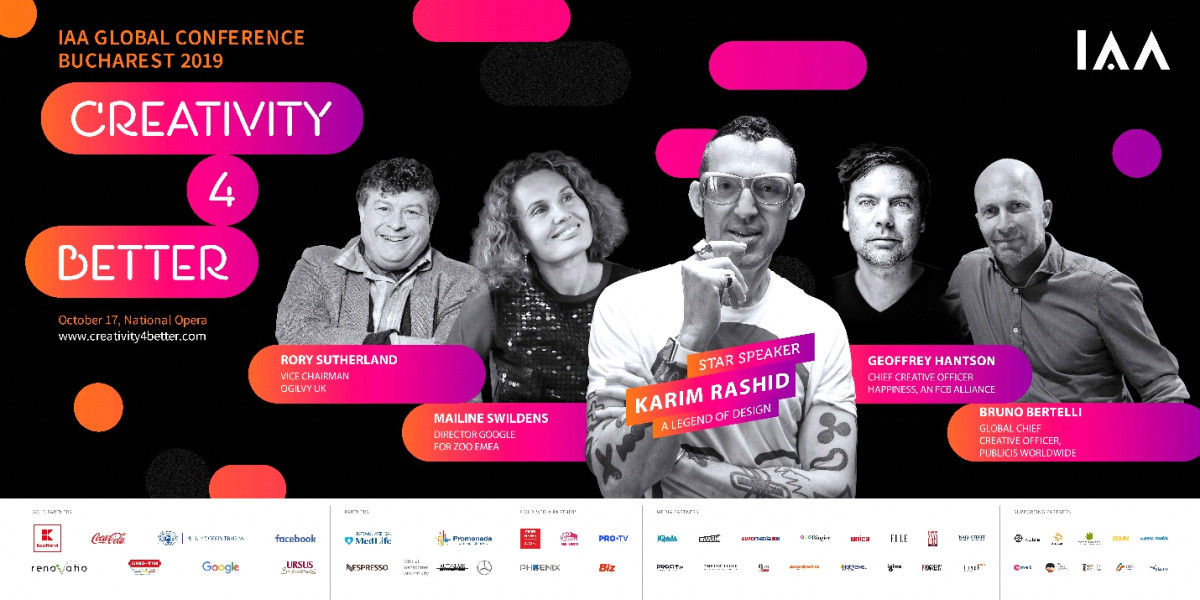 Cu premisa unui parteneriat de lungă durată Kubis - IAA România, vă spunem deci să nu pierdeți ediția IAA Global Conference "Creativity4Better", The Culture of Innovation, din 17 octombrie 2019. Ea vine cu un line-up impresionant și la fel de inspirator de speakeri, începând poate cu legendarul Karim Rashid, unul dintre cei mai importanți designeri ai secolului, care continuă să uimească lumea prin proiectele sale vizionare. Alături de mulți alții, vă așteaptă pe 17 octombrie, la Opera Națională București.
Echipa de proiect KUBIS:
Andrei Bilan – Head of Design
Florin Busuioc – Art Director
Laura Nedelschi – Creative Director
Cristina Schițco – Group Account Director
Alina Stanciu – Senior Account Manager
Florina Simon – Account Manager
Raluca Creangă – Email Marketing Specialist
Daniel Placintă – Chief Technology Officer
Dani Ivan – Senior Front-End Developer
Paul Argeșeanu – Senior Full Stack Developer
Alexandra Ciobanu - Junior Front-End Developer
Vlad Stroe – Full Stack developer
Răzvan Rădulescu – Motion Designer
Echipa de proiect IAA România:
Valer Hancaș – President
Roxana Baias – Board Member
Andreea Dinescu – Board Member
Victor Dobre – Executive Director
Diana Flutur – Conference Director
Ruxandra Radu – Chapter Coordinator
Ovidiu Hodorogea – Art Director