Incepand din aceasta toamna, Baneasa Shopping City are o noua identitate vizuala si o noua pozitionare, semnate FCB Bucharest. "All In the Name of Fashion" este sloganul campaniei de rebranding care te invita sa uiti de reguli si sa te exprimi autentic, profitand de diversitatea de branduri si experiente care te asteapta in centrul comercial.
"Campania All in the Name of Fashion articuleaza un teritoriu pe care Baneasa Shopping City si l-a insusit inca din momentul lansarii. Intr-o piata in care jucatorii se intrec in cine ofera cele mai multe optiuni de entertainment sau cel mai generos mix de branduri, Baneasa Shopping City nu a fost niciodata despre cantitate sau volum, ci despre calitate, venind cu o propozitie premium, atat ca produs cat si la nivel de comunicare. Pornind de la mixul unic de branduri (sustinut de luxury brands si oferte exclusiviste), provocarea a fost de a traduce fashion in atitudinea si stilul personal care anima o tinuta", declara Alecsandra Roman (Head of Strategy, FCB Bucharest).
Noua strategie de comunicare ii are in prim plan pe cei care iubesc moda, brandurile, divertismentul de calitate, sunt activi social si mereu in cautare de experiente memorabile.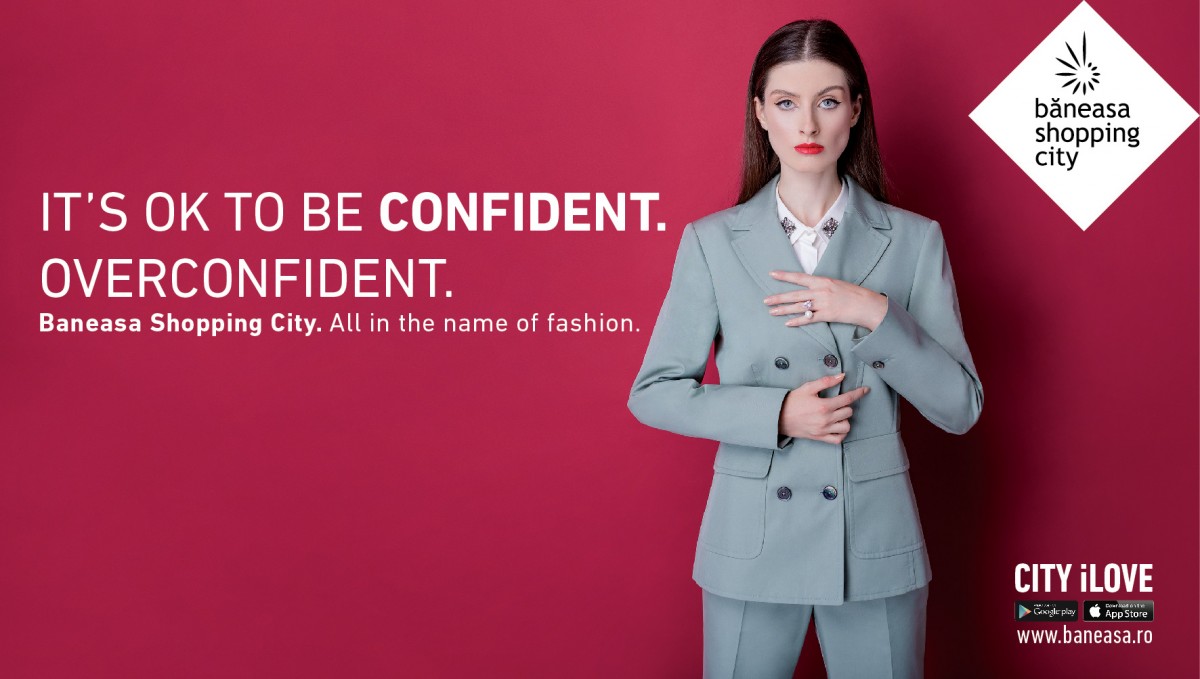 "All in the Name of Fashion reprezinta un indemn catre clientii nostri de a-si exprima trairile. Atunci cand spunem fashion vorbim nu doar despre haine si accesorii, ci despre a-ti manifesta stilul in tot ceea ce faci, fie ca este vorba despre experiente culinare, cinematografice sau artistice. Astfel, ne incurajam clientii sa se exprime liber si sa se lase inspirati de tot ceea ce le oferim. In acelasi timp, ne mentinem promisiunea de a crea experiente unice pentru ei si de a le depasi continuu asteptarile", a declarat Alexandru Bogdan (Marketing Director, Baneasa Shopping City).
"Baneasa Schopping City nu e un mall. E un spatiu al fashion-ului in manifestare. Aici fashion-ul nu e o moda. E o maniera personala de a te exprima in tot ceea ce faci si prin tot ceea ce-ti place, de la imbracaminte la literatura, de la entertainment la relaxare. De aceea, All In the name of fashion nu e despre tinute. E despre tinuta", adauga Claudiu Dobrita (Creative Director, FCB Bucharest).
Odata cu noua pozitionare, FCB Bucharest a dezvoltat doua instrumente inovatoare pentru clientii Baneasa Shopping City: Fashion Emergency Line, o linie telefonica la care clientii pot fi consiliati de stilistii mall-ului pentru urgente in materie de fashion, si Fashion Emergency KIT, o trusa de "prim-ajutor" in fashion, care va contine o selectie de piese vestimentare si accesorii oferite de magazine partenere, la un pret special. Ambele instrumente vor fi disponibile in luna octombrie si anuntate pe noul site si pe canalele de social media ale mall-ului.
De asemenea, FCB Bucharest semneaza conceptul creativ al campaniei de rebranding, lansate prin executii outdoor, online (bannere si social media), radio, tranzit (autobuze), activari si materiale de comunicare on-premise.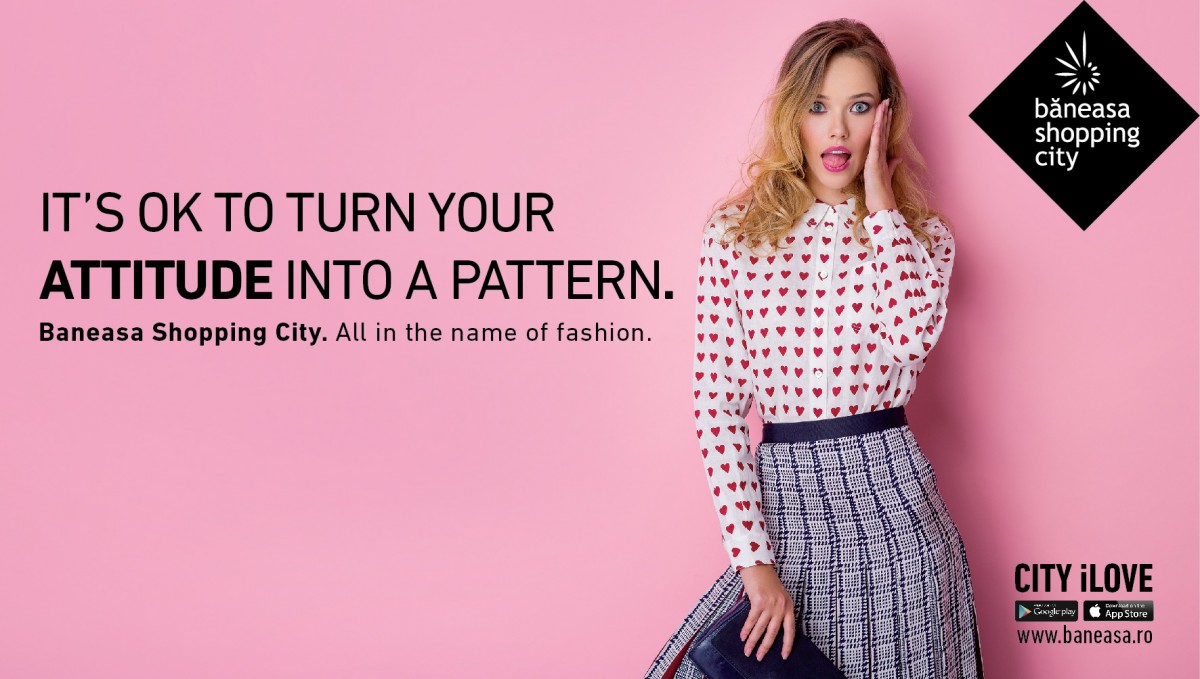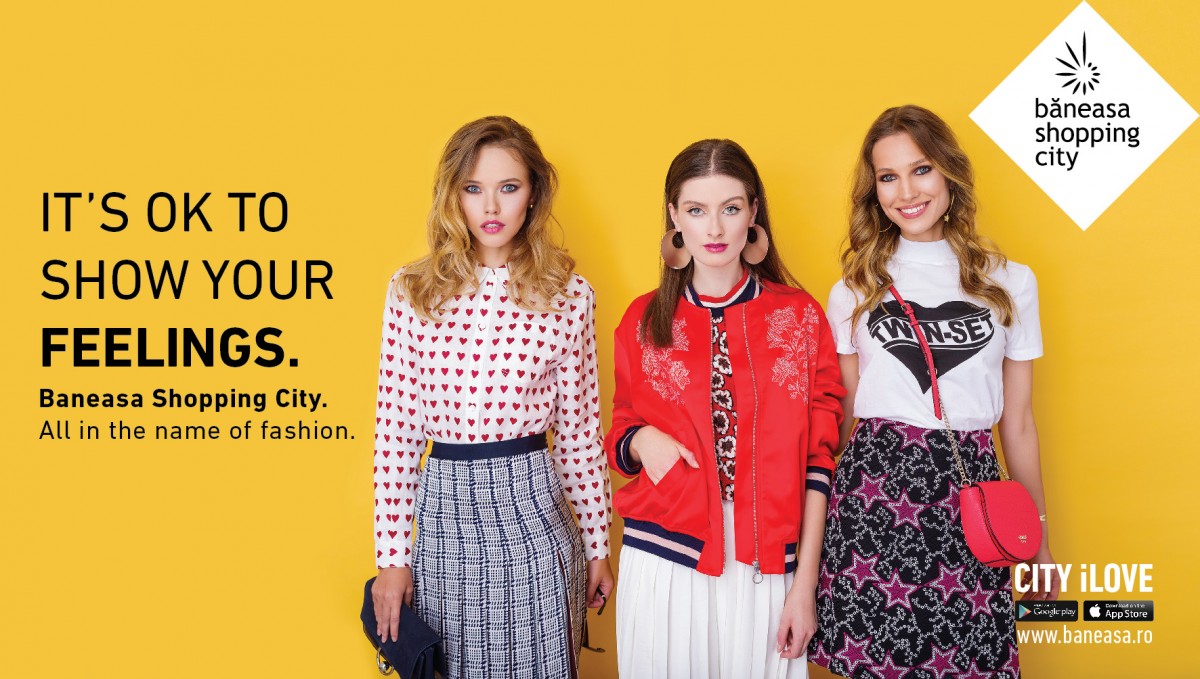 "Campania lanseaza o provocare audientei. Si noua, in egala masura. Am aruncat o privire deloc critica asupra fashion-ului, l-am redus la nivel de sentimente si am scos in evidenta starile pe care ni le ofera. Astfel, prima campanie sub noua pozitionare este dedicata felului in care ne simtim atunci cand purtam ceea ce ne place, ne vine bine si ne pune in valoare", declara Alex Tigoianu (Senior Copywriter FCB Bucharest).
Agentia a dezvoltat si o noua identitate vizuala pentru revista STYLER, tiparita de Baneasa Shopping City, in concordanta cu noua pozitionare. Prima editie STYLER sub noul guideline vizual a fost lansata in aceasta toamna, sub numele "Fall in the name of fashion".
"La nivel vizual, noua identitate pune un accent important pe raportul intre emotie si culoare. Pentru majoritatea oamenilor, fashion este o forma de exprimare, o exteriorizare a emotiilor si o declaratie personala. Noul look de comunicare sustine si incurajeaza acest lucru si o face printr-un mesaj anti-cliche cu accent pe modul in care fashionul te face sa te simti. Toate elementele de comunicare vizuala au trecut printr-o schimbare de look, incepand cu noua forma pentru logo-ul Baneasa Shopping City, un font modern si vizualuri atractive care transmit emotie prin varietate cromatica, atitudini si mesaje", adauga Tiberiu Papa (Senior Art Director FCB Bucharest).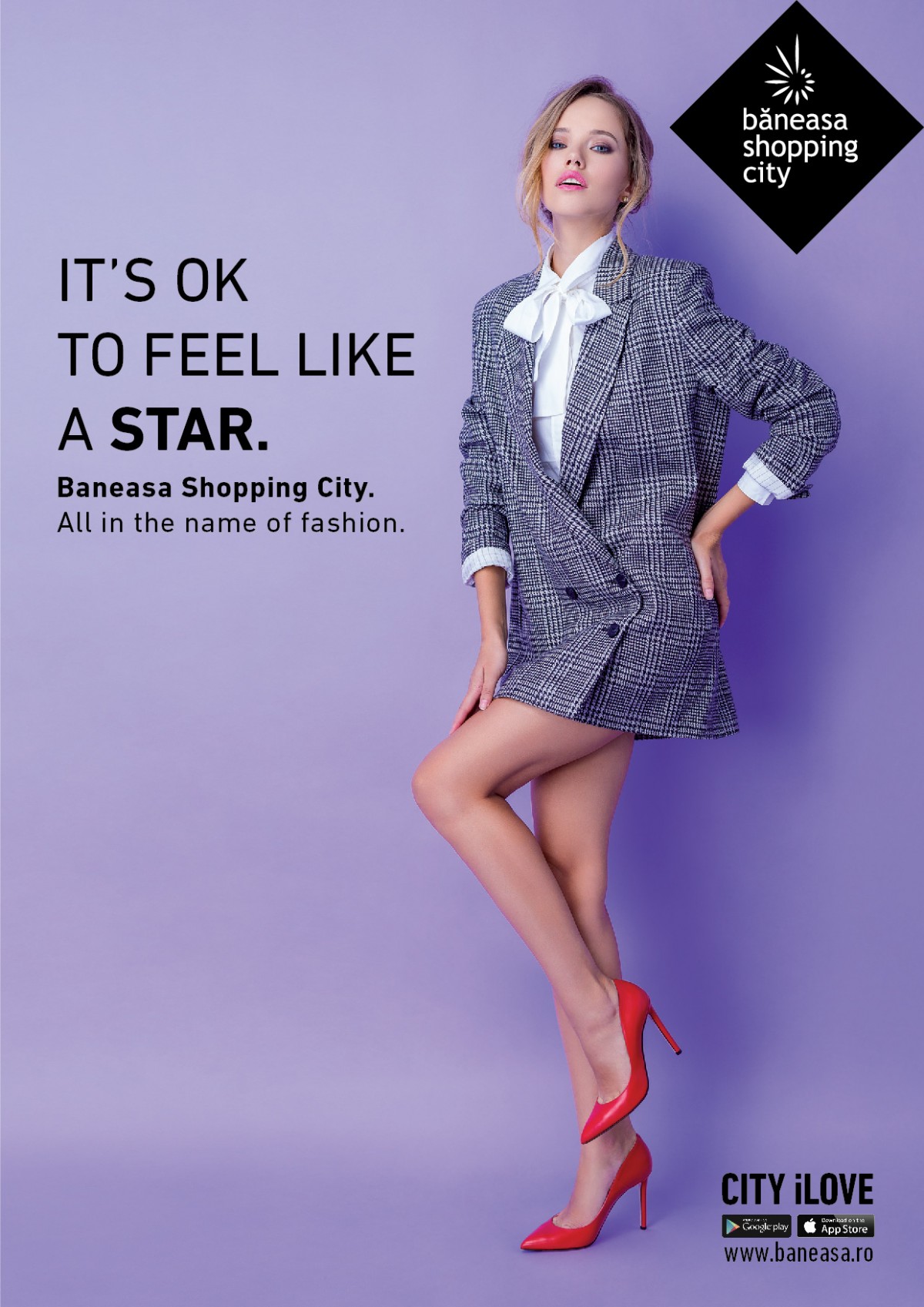 Echipele participante
Echipa Baneasa Shopping City care a coordonat campania de repozitionare este formata din Alexandru Bogdan – Marketing Director, Ovidia Popescu – Experiential Marketing & Campaign Coordinator, Daniela Matei – PR & Corporate Manager, Luca Dan Ciceu – Loyalty Manager.
Echipa FCB implicata in proiect este compusa din: Alecsandra Roman – Head of Strategy, Claudiu Dobrita – Creative Director, Alexandru Tigoianu – Senior Copywriter, Tiberiu Papa – Senior Art Director, Alexandru Rosca – Senior Copywriter, Radu Ghitescu – Senior Art Director, Sorin Fotache – 3D Artist, Mihai Ionescu – DTP, Florin Ciobanu – Head of Digital, Sorina Borcescu – Client Service Director, Andreea Serbu – Account Manager, Bogdana Gusuleac – Senior Account Executive, Iulia Stanescu – Head of Production, Marian Enache – BTL Project Manager.