Ursus Breweries își extinde portofoliul prin lansarea unei băuturi răcoritoare cu gust revigorant: B-LIFE Botanicals.
B-LIFE Botanicals este o băutură răcoritoare, cu un gust revigorant, pe bază de suc de fructe, plante aromatice și bere fără alcool.
B-LIFE este o băutură creată fără grabă, în care ingredientele aromatice din plante și fructe se adaugă după perioada de maturare a berii fără alcool și se ajunge astfel la profilul final de gust al băuturii. Toate ingredientele folosite devin, în acest fel, parte integrantă a unui gust complex, unic și armonios.
B-LIFE este disponibilă în două variante: B-LIFE cu zmeură, lavandă și eucalipt și B-LIFE cu flori de soc, cimbru și lămâie. "Botanicals" indică tocmai faptul că extractele din plante sau din părți de plante și fructe sunt valorificate în această băutură pentru atributele lor de gust sau miros, pentru a crea, la final, un gust delicios și răcoritor.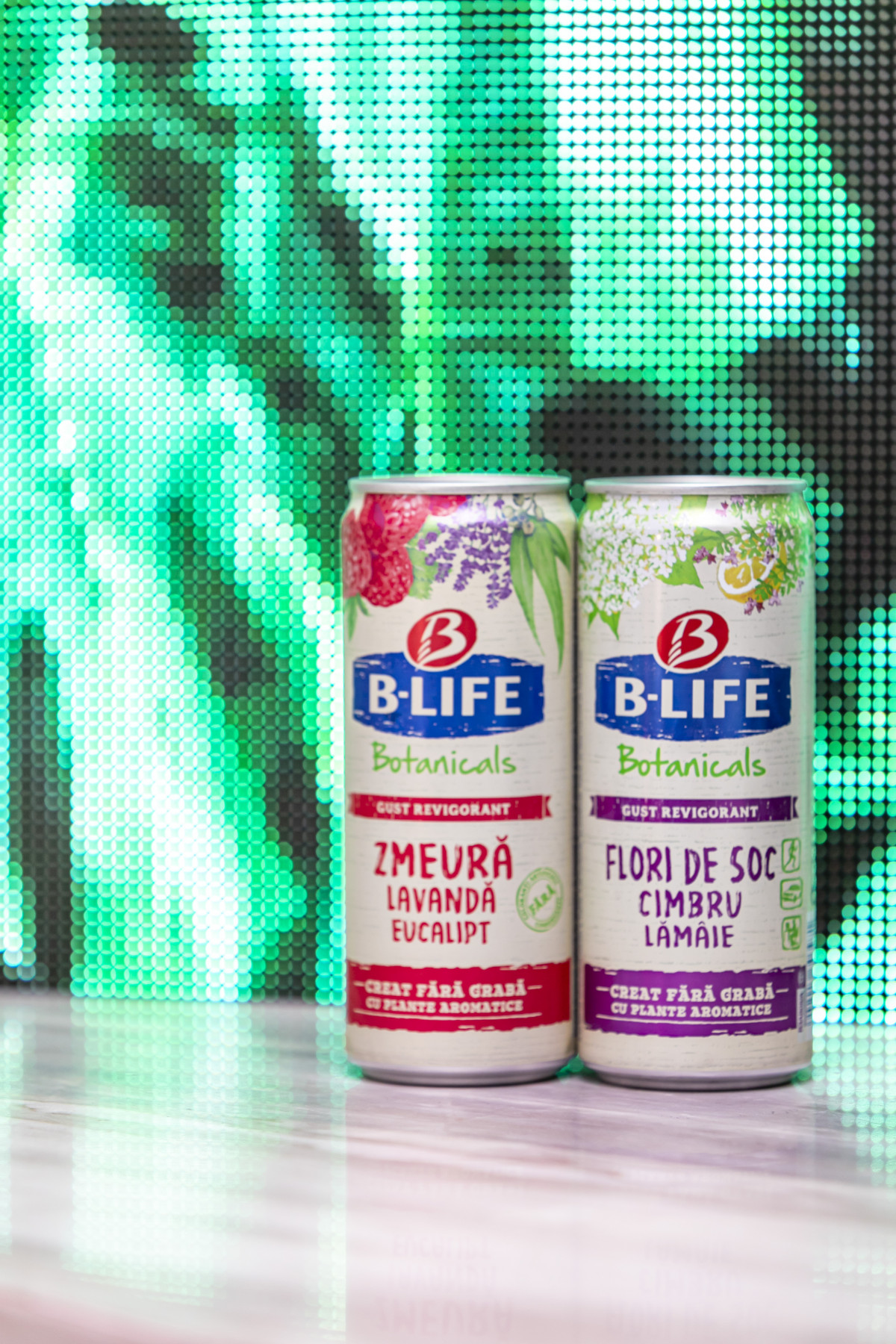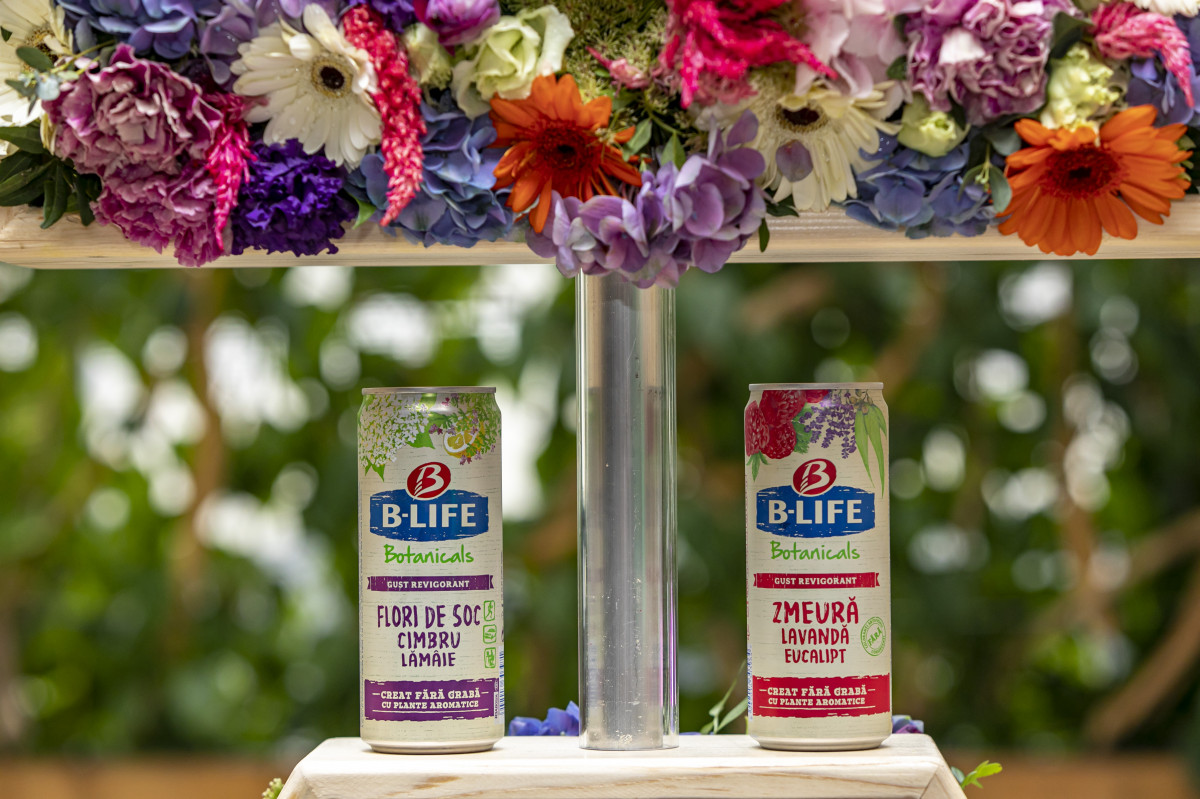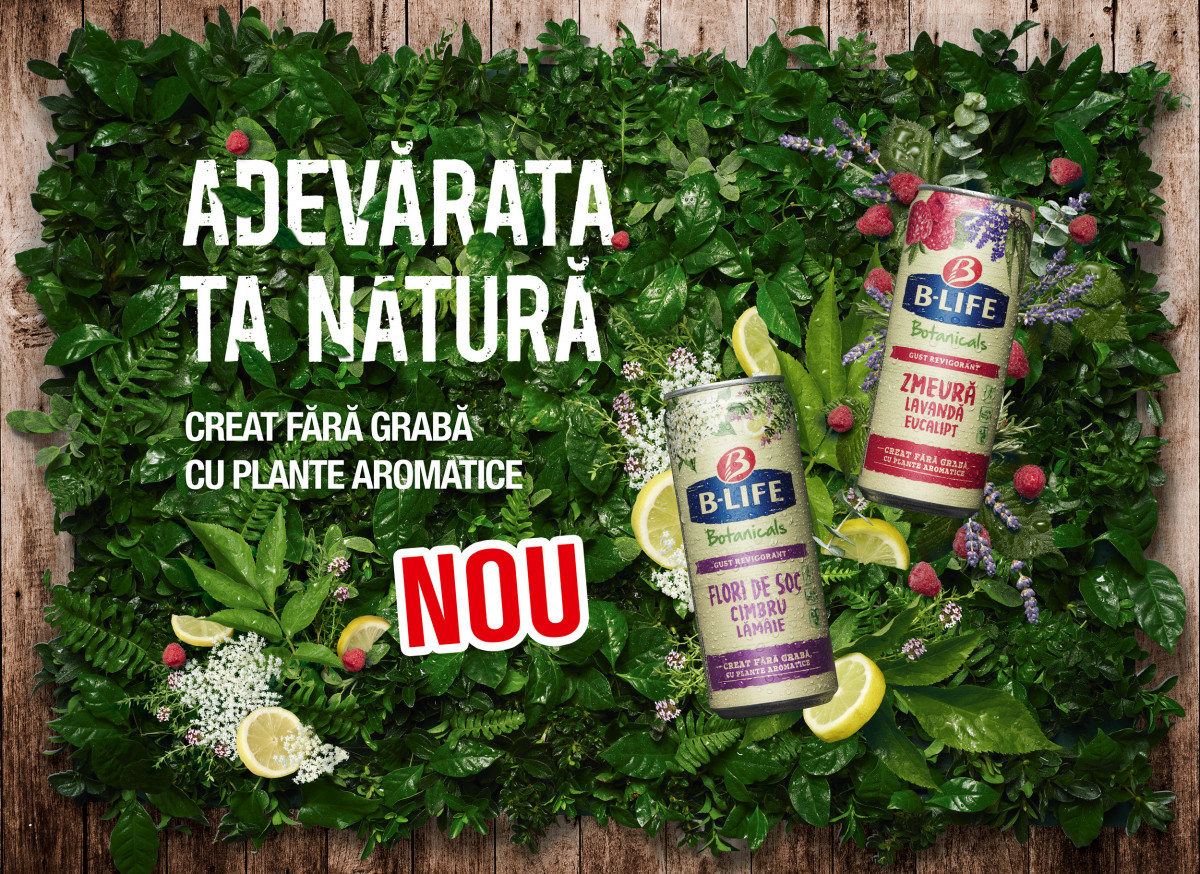 "Trăim într-o lume agitată, mereu pe fugă și mult prea ocupată pentru a ne bucura de adevărata esență a lucrurilor mici care ne aduc bucurie în viață. Pe lângă a fi o băutură răcoritoare cu un gust unic, credem că B-LIFE te provoacă să fii autentic față de lucrurile care te fac diferit și care vorbesc despre tine. Astfel, B-LIFE Botanicals te îndeamnă să îți (re)descoperi adevărata ta natură", a declarat Ramona Ailincăi (Head of Innovation la Ursus Breweries).
B-LIFE este relevant pentru acei consumatori care se bucură de un stil de viață activ, care caută produse ce conțin ingrediente și extracte naturale și preferă băuturi care sunt mai puțin dulci. Este o băutură care se poate consuma în orice moment al zilei și în orice situație, cum ar fi o pauză revigorantă și de (re)conectare cu natura.
B-LIFE Botanicals se lansează în România printr-o campanie integrată care include: reclamă TV, promovare în mediul on-line, panouri outdoor și eveniment de lansare.
Ambele variante ale produsului sunt disponibile din luna mai, în principal în rețelele de comerț modern și tradițional.
Echipele care au lucrat la proiect:
Echipa Ursus Breweries:
Ramona Ailincăi, Head of Innovation;
Andrei Uța, Junior Brand Manager;
Adriana Negrea, Media Manager;
Mirela Vasile, Compliance and External Brand PR Manager;
Echipa Kubis Interactive:
Ada Gheorghiu, Account Director;
Sebastian Luba, Head of Social Media;
Georgiana Lungu, Social Media Manager;
Ștefan Chirițescu, Head of Strategy;
Laura Nedelschi, Creative Director;
Irina Szellelki, Copywriter;
Marius Goleanu, Art Director;
Dani Ivan, Front-End Developer;
Daniel Plăcintă, Chief Technology Officer;
Echipa Leo Burnett România:
Adriana Pașcan, Creative Director;
Cristina Calotă, Senior Copywriter;
Ionuț Coandă, Senior Art Director;
Cătălin Cumpănașu, Copywriter;
Victor Stroe, Strategy & Associate Director;
Corina Bratu, Senior Strategic Planner;
Diana Alexa, Managing Director;
Adina Redeș, Account Director;
Alina Medaru, Senior Account Manager;
Raluca Acuculiței, Account Executive;
Echipa Media Investment:
Virginia Nutuloiu, Media Director;
Veronica Postelnicu, Senior Media Manager;
Dora Parfene, Media Manager;
Zoltan Barti, Digital Manager;
Marius Zaharescu, OOH Manager;
Echipa MSL The Practice:
Camelia Eremia, Client Service Director;
Sabrina Canea, PR Executive;
Echipa Publicis Events:
Miruna Săndulescu, Account Director;
Cristian Balaci, Senior Event Producer;
Iuri Saharov, Senior Event Producer.