Înscrierile la cea de-a 17-a ediție a competiției Romanian PR Award încep astăzi și se vor încheia pe 4 octombrie 2019.
Ediția din acest an aduce o serie de noutăți. Noua lucrare-trofeu care va premia excelența în comunicare se numește Geneză. Ea aparține sculptorului Peter Jecza, autorul trofeului Romanian PR Award vreme de 16 ediții.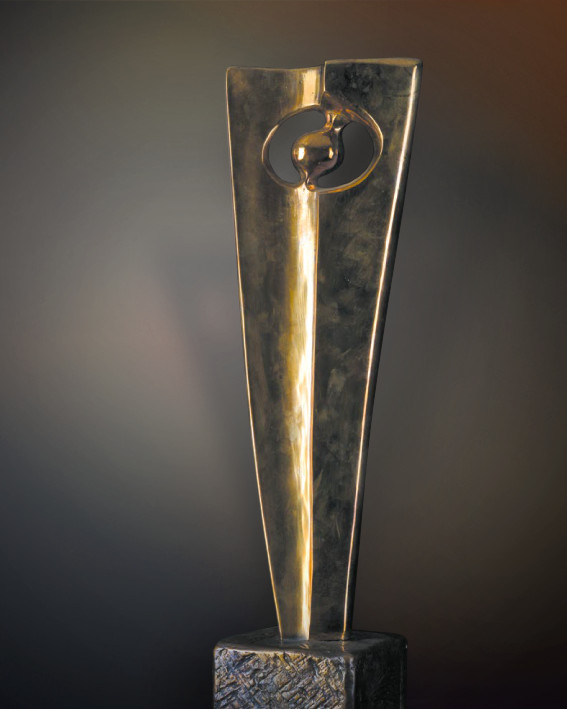 "Geneza lui Peter Jecza este un omagiu adus puterii născătoare de nou, născută dintr-o întâlnire. S-a schimbat accentul apropierii. Nu fiecare entitate separată e importantă, ci ceea ce duc ele împreună mai departe. Aceasta este forța pe care și comunicarea o are: aceea de a transforma dialogul, ducându-l mai departe, de a fi constructiv, de a fi matricea unei noi geneze. Ideile novatoare se nasc din întâlnirile benefice, din formele de comunicare în care nu actorii dialogului sunt importanți, ci ceea ce se naște din întâlnirea lor. Romanian PR Award mizează pe puterea creatoare a ideii ce se întâlnește în cercul comunicării. Simbolică geneză a noului", a declarat Dana Oancea, președintele Forum for International Communications.
Printre noutățile acestei ediții se numără și relansarea site-ului praward.ro care centralizează, pe lângă informațiile aferente înscrierii în competiție, istoricul festivalului cu imagini din ultimii 16 ani și o arhivă a proiectelor finaliste din ultimii doi ani, un demers educativ în prelungirea proiectului editorial "The Golden Book of Romanian Public Relations. 15 ani de practică și reperele unei industrii". Noul site a fost realizat cu sprijinul generos al agenției Rogalski Damaschin Public Relations care a ghidat cu entuziasm și competență efortul de relansare.
"În era tehnologiei, e firesc să existe o platformă destinată memoriei digitale a tot ce înseamnă Romanian PR Award, un festival care a ajutat la întărirea industriei de comunicare și la evoluția reperelor ei de excelență. Mă bucur că am avut ocazia să susținem acest demers, sper că website-ul să fie permanent îmbogățit cu studii de caz ale unor campanii valoroase și cât mai accesat și util celor aflați la începutul carierelor lor de comunicatori", a declarat Alina Damaschin Ciocîrlan, Creative Leader și Managing Partner, Rogalski Damaschin PR.
Jurizarea competiției reunește anul acesta competențe din 10 țări și este asigurată de directori de comunicare ai companiilor Raiffeisen Bank, P&G, Telekom Romania, Coca Cola HBC, Ursus Breweries, Banca Transilvania, Erste Group Bank, Honeywell, JTI, Samsung, Sphera Franchise Group, Mondelez, ING Bank, CEZ România, BRD Groupe Société Générale, Penny Market, MedLife, L'Oréal, Enel Romania, Grupul DIGI, Samsung, Sanofi, reprezentanți ai rețelelor globale – MSL, Ketchum, Grayling, Ogilvy, Hill+Knowlton Strategies, FleishmanHillard Fishburn, Geometry, Weber Shandwick, Burson Cohn & Wolfe, Brunswick, freuds, i-sekai, executivi ai agențiilor locale de PR - Rogalski Damaschin PR, Graffiti PR, MSL The Practice, McCann PR, GMP PR, 2activePR, DC Communication, Oxygen PR, Ogilvy & Mather, Dăescu Borțun Olteanu, BDR Associates, Media Pozitiv, OMA Vision, SmartPoint, Action Global Communications, Image PR, Free Communication, Pastel, PR & More, Conan PR, The Public Advisors, The House PR Agency, precum și consultanți independenți, reprezentanți ai mediului academic, reprezentanți ai organizațiilor profesionale Arthur W. Page Society, ARRP, CIPR, PROI Worldwide și Legeion.
Înscrierile se pot face până la data de 4 octombrie 2019.
Gala Romanian PR Award va avea loc în seara zilei de 21 noiembrie 2019, la JW Marriott. În afara premiilor pe categorii, juriul va acorda distincțiile Agency of the Year, PR Professional of the Year și Communicator of the Year.
Distincția specială "PR Innovator of the Year" este acordată de Telekom România și oferă vizibilitate proiectelor care prin inovația pusă în joc și excelența execuției trec dincolo de granițele comunicării obișnuite, de limitele actuale de practică și acceptare.
Pentru al șaselea an consecutiv, Raiffeisen Bank continuă acordarea disticției "Best of PR Evaluation", singura distincție din România care recunoaște excelența practicilor de evaluare în PR.
Romanian PR Award este susținut de Telekom Romania, partener principal, de partenerii - Raiffeisen Bank, Ursus Breweries, Coca Cola HBC, Banca Transilvania, MedLife, KFC, Grupul CEZ, Penny Market, de partenerii logistici – 360Revolution, FedEx, JW Marriott - și de partenerii media – Revista Cariere, PR Romania, IQads, Adhugger, CSR Romania și Zelist.