Joi, 15 octombrie, în cadrul Galei Biz PR Awards, Biz a lansat rezultatele topului celor mai performante agenţii de PR, ediţia 2020, un studiu BIZ şi Unlock Market Research, aflat la a opta ediţie.
Anul 2020 aduce pe prima poziție în TOP PR România două agenții, la egalitate: MCCANN PR și Golin România.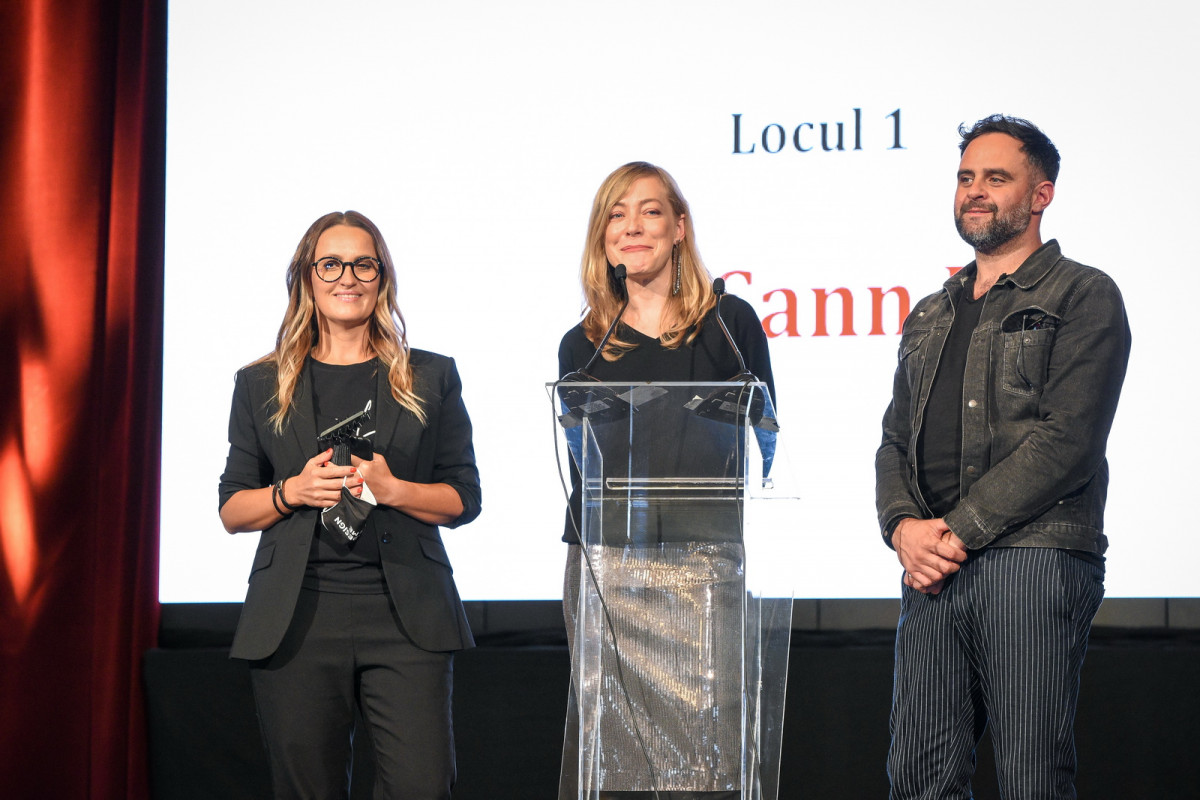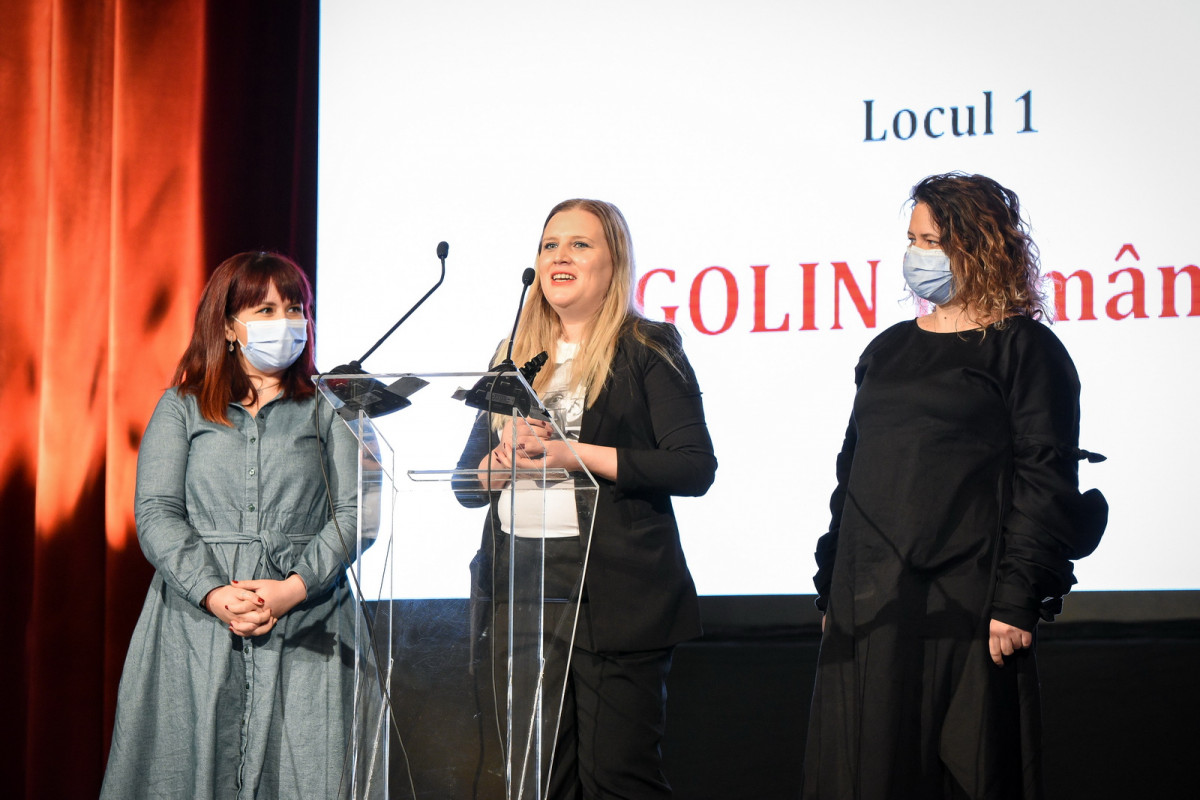 Următoarele poziții sunt ocupate de: Graffiti PR, MSL The Practice, Rogalski Damaschin Public Relations, GMP Public Relations, Porter Novelli, The Public Advisors, SmartPoint, Oxygen PR și Decisepoate.
Topul agenţiilor de PR din România este realizat în baza colectării şi analizei indicatorilor care vizează măsurarea performanţelor de business ale agenţiilor de PR şi a imaginii pe care acestea o au în rândul companiilor care plătesc pentru servicii de consultanţă în comunicare. La fel ca în ediţiile anterioare, clasamentul nu este doar despre cifre de afaceri, profitabilitate sau fee-uri şi nici doar despre evaluări din partea clienţilor, ci despre toate acestea la un loc, corelate în baza unui algoritm dezvoltat în parteneriat cu compania de cercetare Unlock.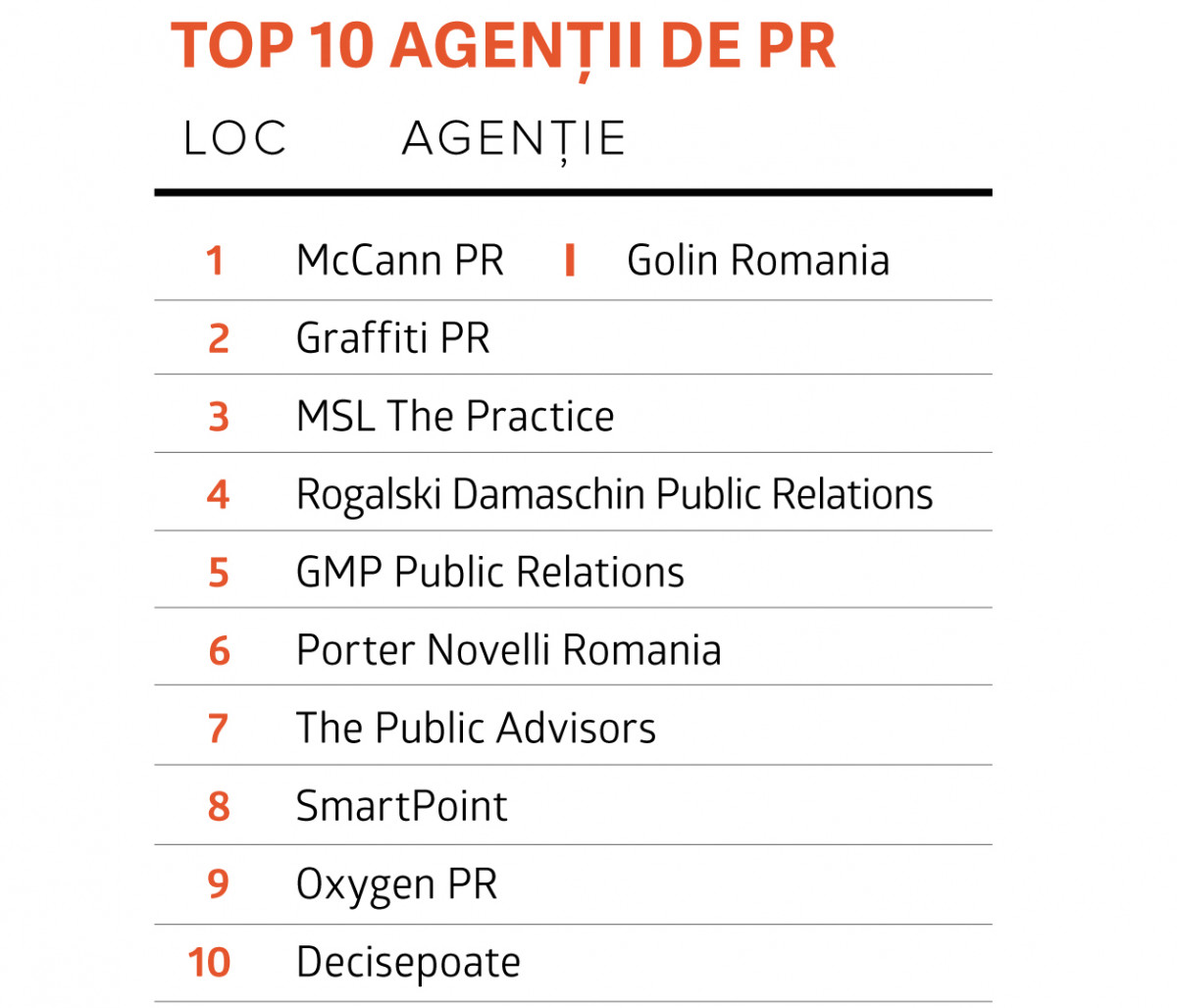 Studiul a fost prezentat în cadrul Galei "Biz PR Awards 2020", în cadrul căreia s-au acordat următoarele premii:
Locul 1: McCann PR

Locul 1: Golin România

Performanță în business: Graffiti PR (Agenții cu cifră de afaceri mai mare de 1 milion de euro)

Performanță în business: Circle Square (Agenții cu cifră de afaceri mai mica de 1 milion de euro)

Cea mai creativă agenție de PR: McCann PR

Profesionistul Anului în PR: Irina Roncea, Managing Director, Golin
Premii speciale pentru CAMPANII & PROIECTE
#separatidarimpreuna (Timișoreana)
#CancelCancer – Avon & Kaufland
Burger King România
"Totul despre bun gust. Și bun simț" – Fashion Days & Papaya Advertising
THE CROPPERS (KFC)
Premii speciale pentru BEST PRACTICE & INDUSTRY TRENDS
IAB & 2Performant
MSL The Practice
Graffiti PR
Premii speciale pentru PR PROFFESIONALS
Cristina Hanganu, Communication & CSR Director, Lidl România
Ioana Mârzac-Sigarteu, Corporate Communication Manager la Samsung Electronics România
Angelica Barbu, Director Comunicare & Marketing la CEZ România
Trofeele au fost realizate din plastic reciclat, cu ajutorul proiectului PlatiPrix. Această inițiativă este un proiect de responsabilizare cu privire la colectarea selectivă și reciclarea plasticului destinat industriilor creative, creat de The Institute.
Echipa Biz mulţumeşte partenerilor care au făcut posibilă acesta ediţie: Telekom, McCann PR, MSL The Practice, Nespresso, Siviero Maria, OVN.ro, Palatul Bragadiru, GT Grafică şi Tipar, AD Production, Amelie Photobooth, Update Advertising, Netopia și EFdeN.