FRACTAL Communications, parte din VMLY&R COMMERCE,  lansează împreună cu IAB MIXX AWARDS campania de celebrare a 10 ani de festival dedicat exclusiv campaniilor digitale din România printr-o serie de execuții ce aduc în prim plan campanii tari și creativi care le pun întotdeauna sub lupa critică.
Campania Some will hate it. Others will love it. If it's good, we'll award it  transmite mesajul că o campanie bună merită recunoaștere indiferent de zgomotul de fundal și că, mai presus de orice, este important să crezi în ideea ta.
Campania îl are ca personaj principal pe publicitarul opinolog care vede când execuția sau conceptul dintr-o campanie scârțâie și are soluții despre cum ar fi putut să iasă mai bine dacă el ar fi fost implicat. Sunt analizate 10 campanii, dintre care 5 au key visuals dedicate și 5 au spoturi: Elefant.ro – Read a tree (2015), Visit Bogata (2016), Electric Castle – Unofficial partners (2017), 5togo - #NuDoarLuni (2019), Catmobile.ro – Noi nu știm! Noi doar punem întrebări (2020).  Campaniile sunt menționate prin intermediul unor key visuals sau spoturi, vor rula în social media și au parte de un pic de  ironie pentru a  sublinia pasivitatea creativului care, deși nu a câștigat premii, are mereu de comentat la adresa celor câștigătoare.
"Un festival își consolidează reputația prin campaniile pe care le premiază. Când IAB Mixx Awards Festival face 10 ani, nu e doar de un moment aniversar. E și pretextul ideal pentru a aduce un omagiu campaniilor câștigătoare din trecut.Toți cei din agenție care lucrează la o campanie, toți cei de la client care se zbat să obțină toate aprobările posibile se lovesc inevitabil de un moment. Când campania e on air și apare cineva, undeva, pe net sau la o bere, cu atitudinea aia de superioritate. Și-ți spune că nu e prea mișto. Că ce e aia? Sau îți explică zâmbitor cât de greșită e, cum trebuia făcută mai bine. El știe cum! Acel hate gratuit de cele mai multe ori. Și, aproape deloc logic, comentariile astea trăiesc cel mai mult în mintea noastră.

În tot contextul ăsta, promisiunea IAB Mixx Awards Festival vine natural. Singurul lucru care contează e să fie o campanie bună. Iar noi o premiem. Evident, tu trebuie să o și înscrii înainte...  

Fiind ediția a zecea, am ales 10  campanii cărora să le aducem acest omagiu. Pentru 5 dintre ele avem și câte un spot, toate realizate cu ajutorul lui Andrei Gheorghe și Diud Studio. Noi abia așteptăm reacțiile, mai ales că e o campanie făcută de publicitari pentru publicitari :) Doar că, de data asta, chiar ăsta a fost brieful!" a declarat Alex Petrescu, Strategy and Creative Director, FRACTAL Communications.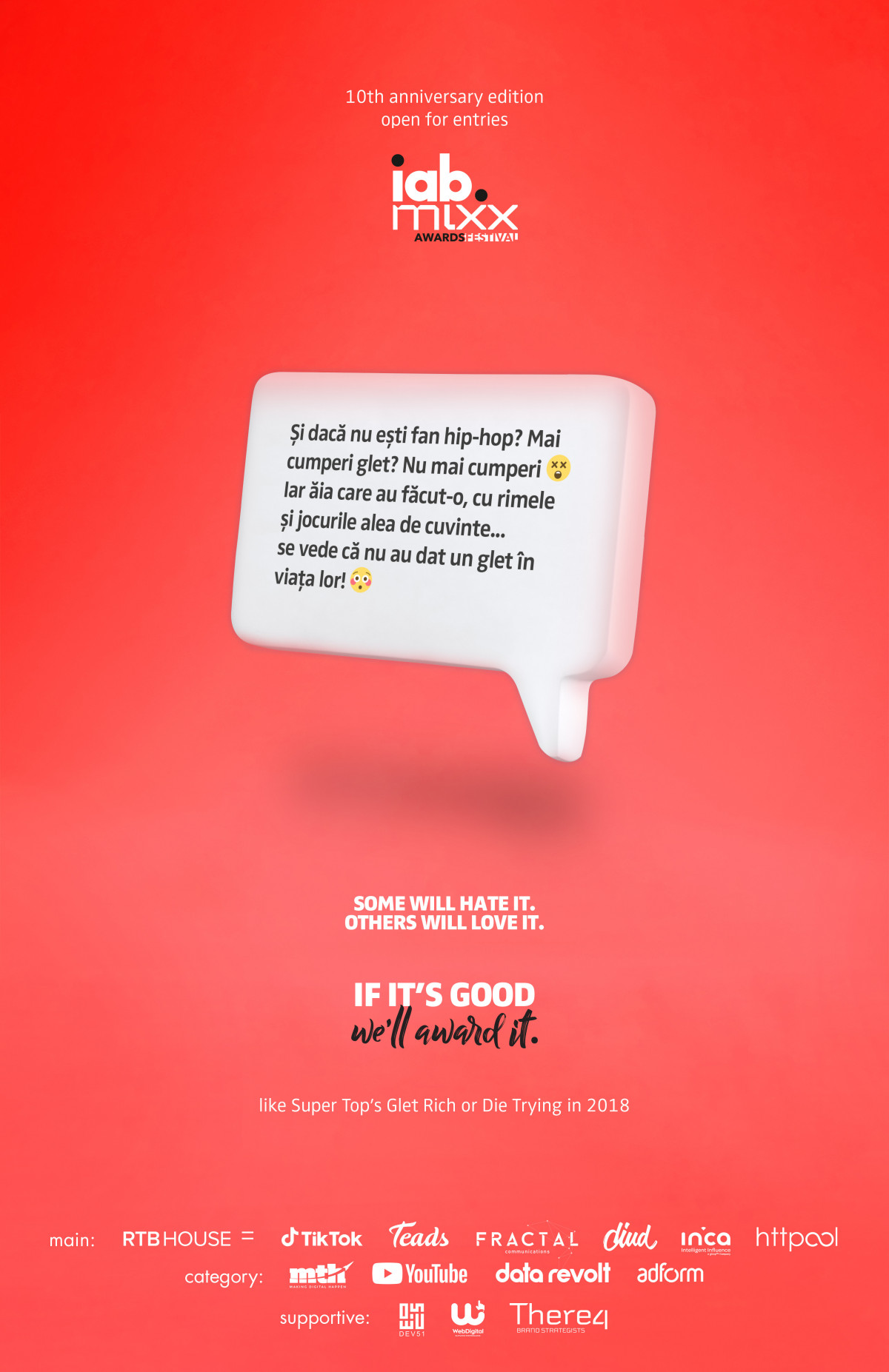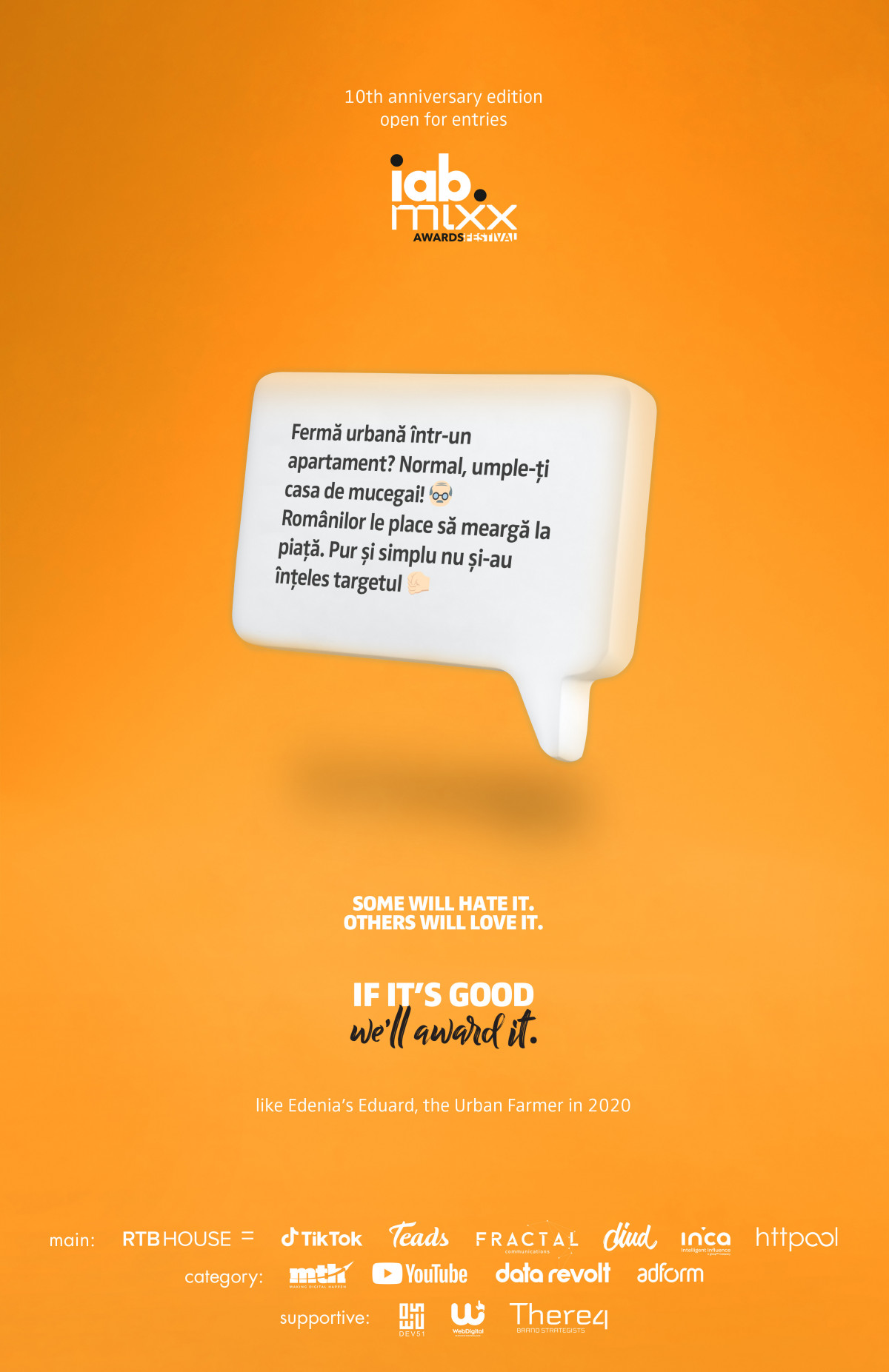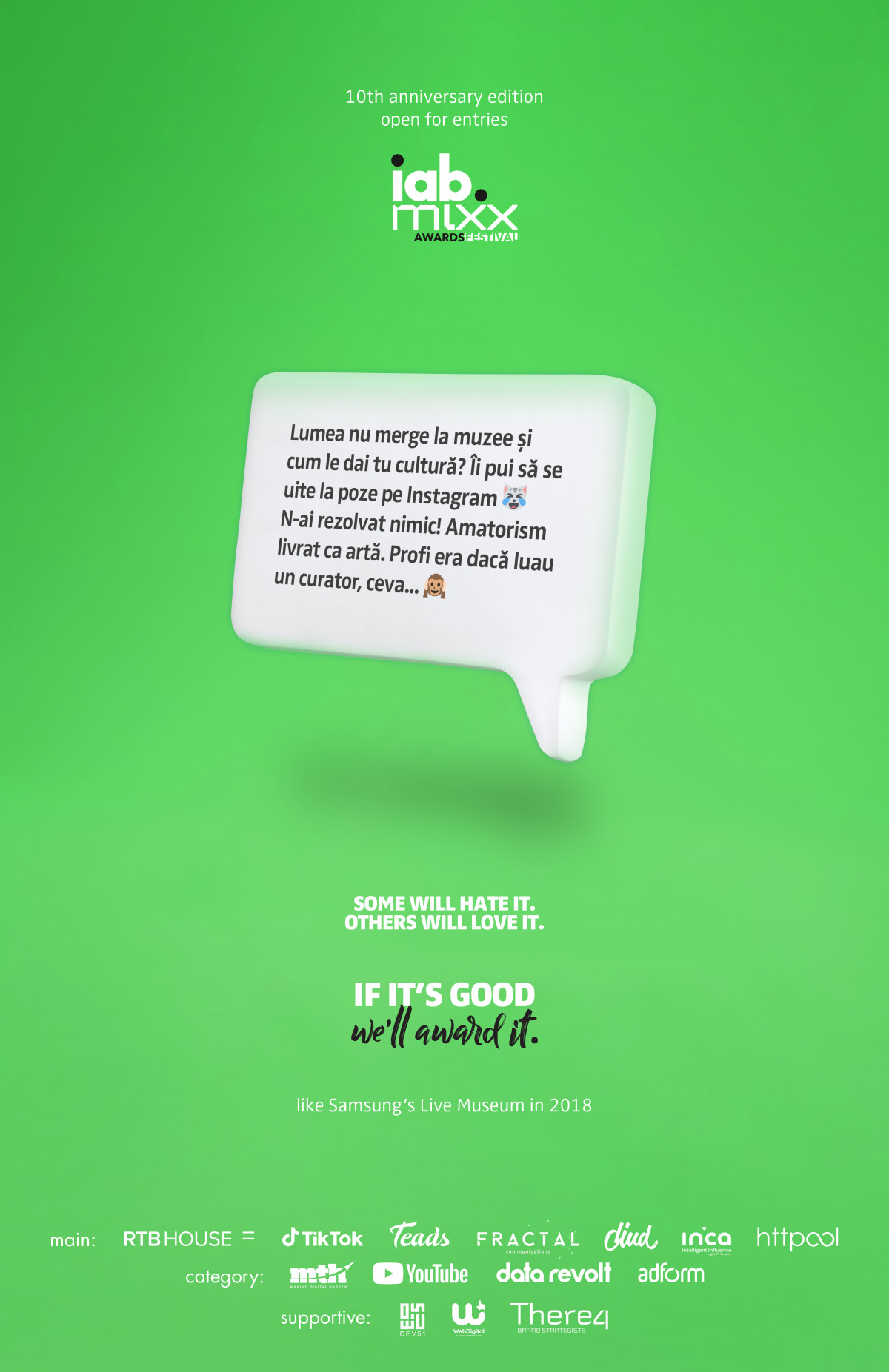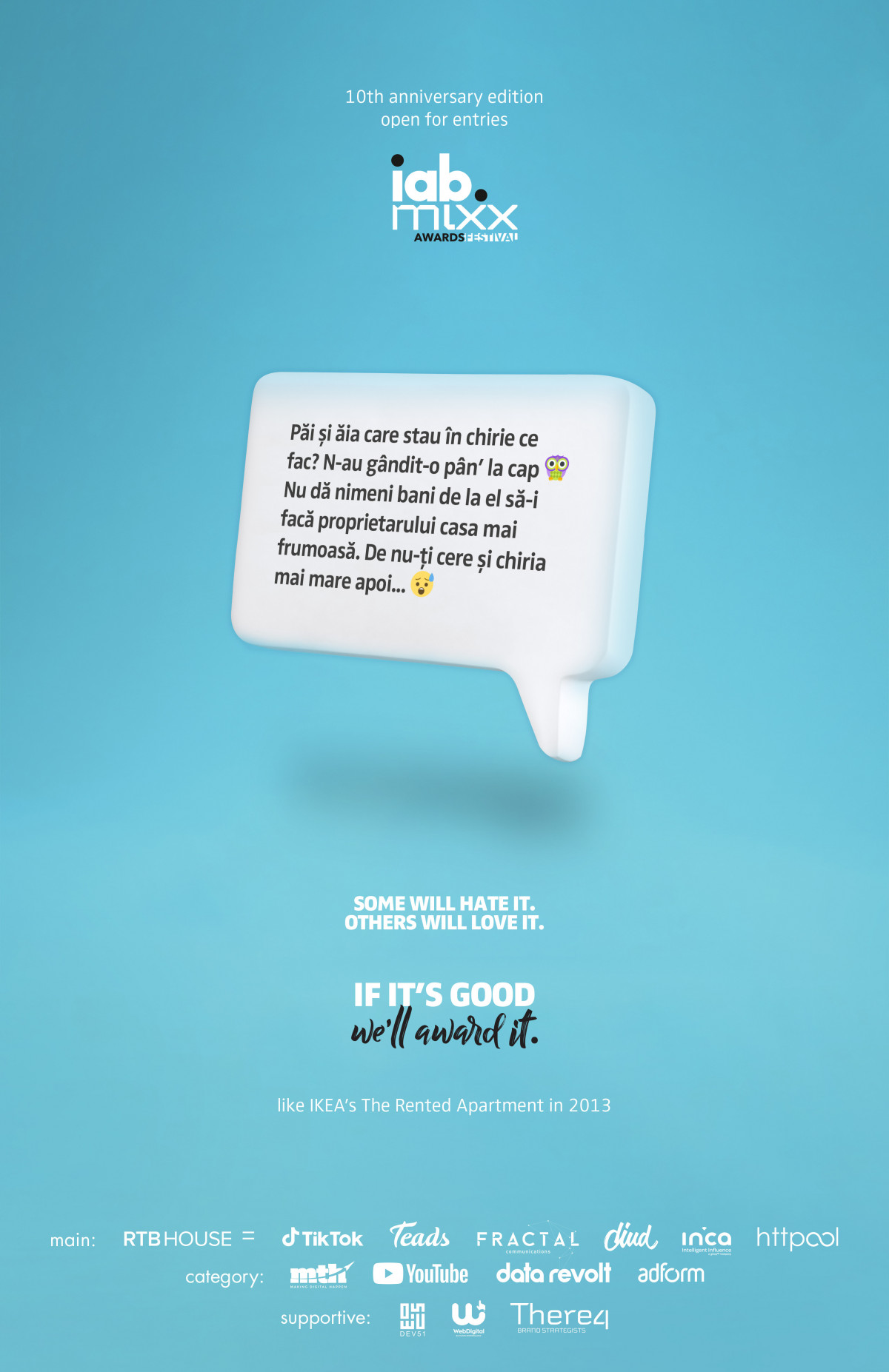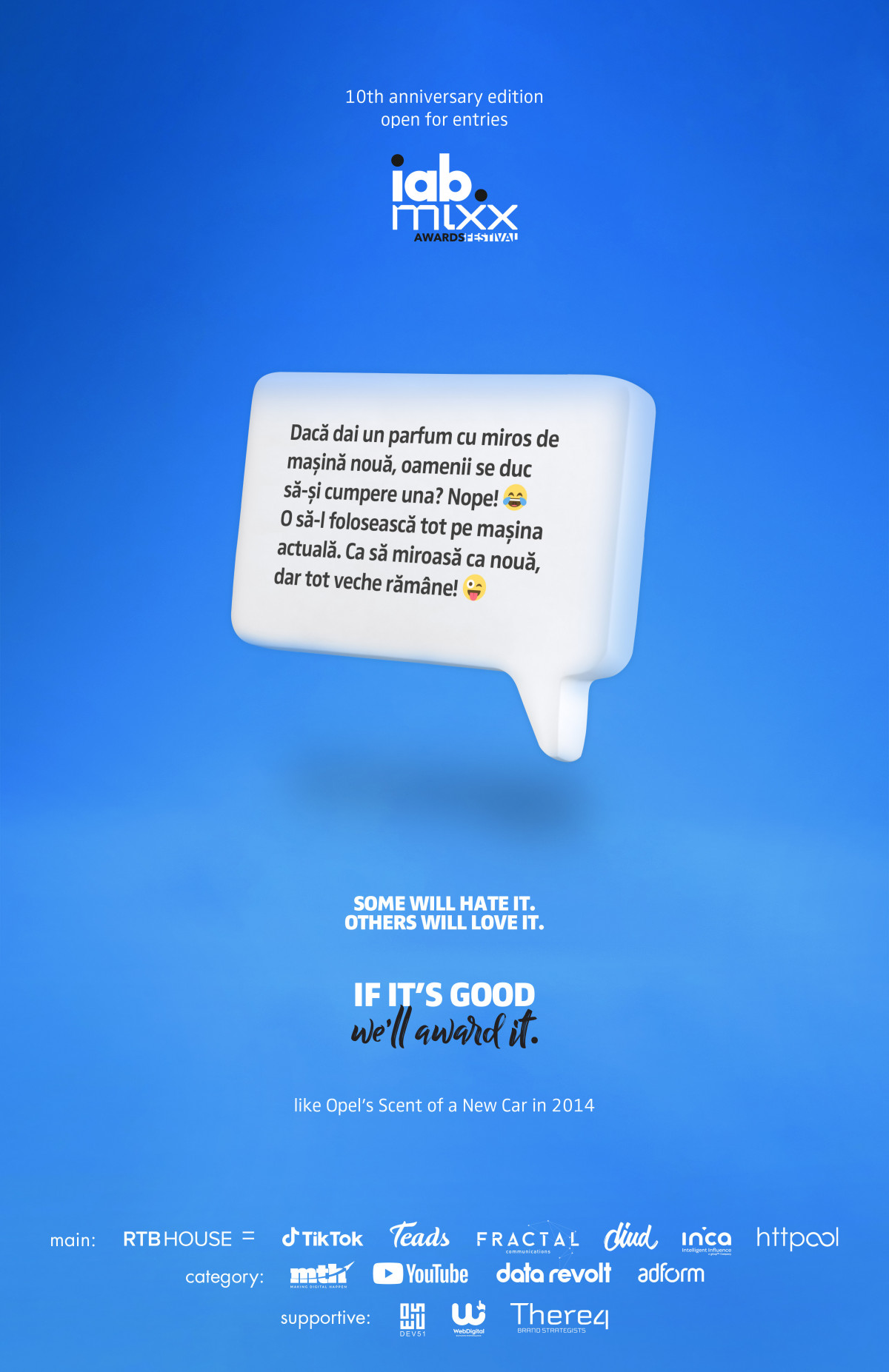 "Având în vedere că MIXX Awards a ajuns la a 10a ediție în România era nevoie să marcăm vizual acest milestone. Ne bucurăm că cei de la Fractal au acceptat provocarea! Ne-a plăcut mult ideea și conceptul de a readuce în atenție câteva din campaniile care au câștigat la MIXX de-a lungul timpului și care s-au făcut remarcate prin ceva "inedit" la vremea lor, fie că e vorba de idei care au fost întâmpinate cu ironie, fie că au fost implementate spontan, fie că au fost aplaudate încă de la inceput. Alegerea acestora a fost foarte dificilăși, revăzând câștigătorii din toți acești ani, am realizat că au fost foarte multe campanii extraordinare care merită felicitări! Știm căși anul acesta a fost un an provocator din perspectiva comunicării digitale, dat fiind contextul general. Suntem convinși, însă, că au fost derulate multe campanii excelente, inovatoare, creative care vor fi apreciate atât la scara națională cât și internațională. Abia așteptăm să le premiem!", Andrei Dragu, Event Director MIXX Awards, VP IAB Romania și COO V8 Interactive.
Echipa FRACTAL Communications
Alex Petrescu – Strategy x Creative Director
Mihai Titirig – Senior Copywriter
Victor Trifan – Senior Art Director
Alexandru Aiv – Senior Art Director
Dorina Sandu – Senior DTP
Mina Ionescu – Head of Digital
Octavian Aftanasa – Social Media Manager
Ruxandra Marinescu – Social Media Executive
Diana Marculescu – Social Media Manager
Elena Grigore – Account Manager
Echipa IAB MIXX Awards
Andrei Dragu - VP IAB Romania & Event Director IAB MIXX Awards Romania; COO V8 Interactive;
Oana Lupoaie - Presedinte IAB Romania & IAB MIXX Awards
Task Force: Gabriel Patru - Founder @There4 - Brand Strategists; Doina Radicof - Group Account Director @Teads; Alexandra Constantinescu - Programmatic Director @ GroupM
si Ioana Anescu - Director Executiv IAB Romania
Clienții pentru care FRACTAL Communications creează mindful buzz și oferă servicii de crisis management, social & mobile content, integrated communications, digital & media management, community management, sustainability strategy, creative & design, brand strategy sunt: BECK'S, PlayStation, Ponderas Academic Hospital, , Bel Profile, Dr. Reddys, Danone.