Jack Sparrow si Lara Croft au vizitat mansarda IQads in cadrul unei activari care anunta campania de comunicare "Studiourile Romtelecom prezinta FilmOferta". Campania are rolul de a anunta noua imagine Romtelecom si lansarea ofertei de primavara, informeaza un comunicat emis de Romtelecom.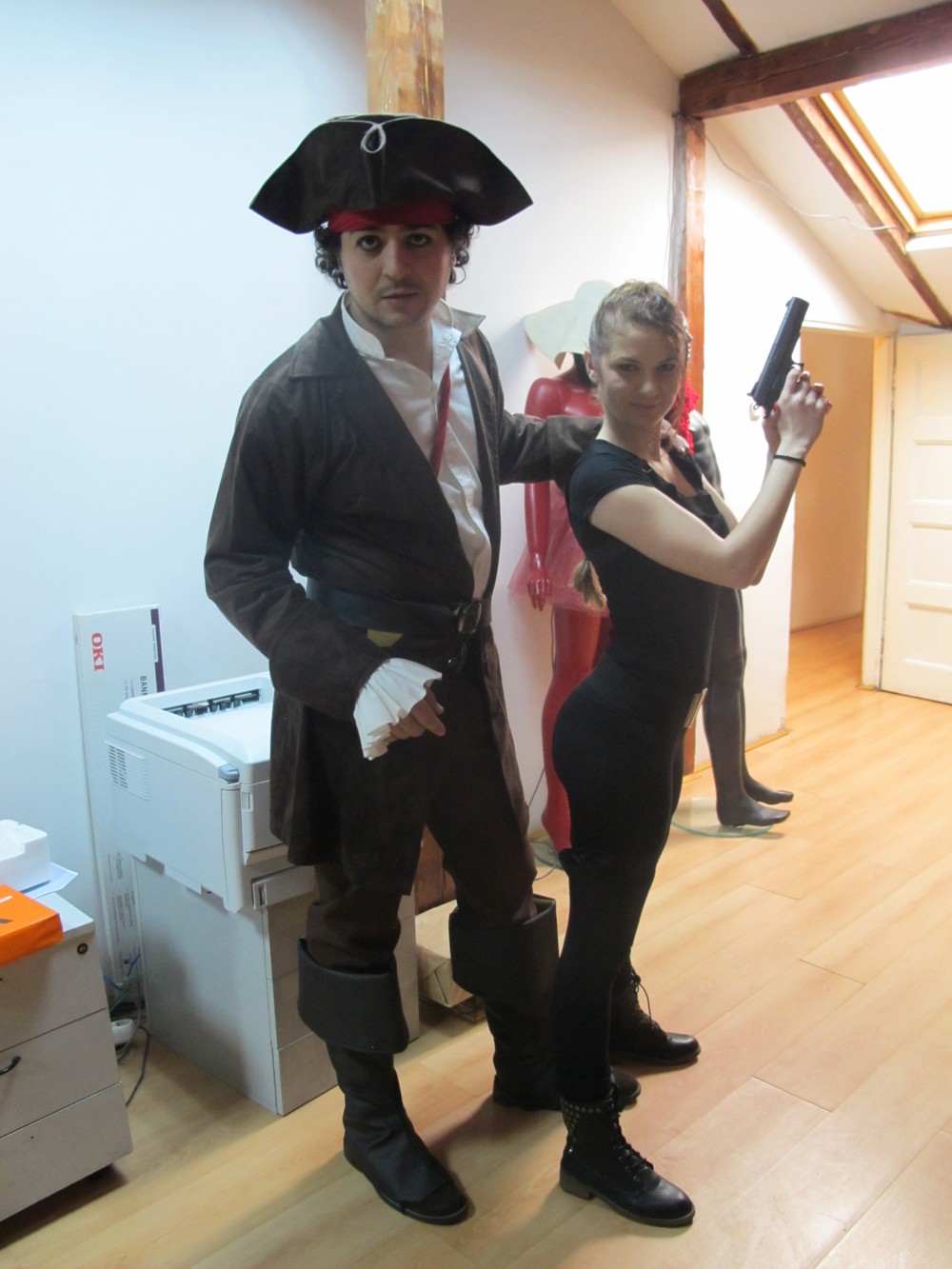 Brandul – mama Romtelecom redevine centrul comunicarii companiei, dupa ce anterior capitalul de imagine fusese investit in cele doua sub-branduri Dolce si Clicknet, este precizat in comunicatul Romtelecom. Dolce si Clicknet au sprijinit dezvoltarea serviciilor de TV si internet pana in prezent, urmand ca de astazi compania sa investeasca in imaginea brandului Romtelecom, ca furnizor de pachete, prin intermediul campaniei de comunicare "Studiourile Romtelecom prezinta FilmOferta".
"In acest sens, Romtelecom a initiat anul trecut un proces de simplificare a brandului si de schimbare a identitatii vizuale. Drept urmare, dupa o evolutie cu succes a celor doua sub-branduri Dolce si Clicknet, am decis ca a venit momentul sa ne reorientam atentia si sa ne indreptam toate resursele pentru a creste capitalul de imagine al brandului-mama, Romtelecom. Astfel, cele doua sub-branduri nu vor mai fi promovate de acum inainte in portofoliul de servicii al companiei. Cu toate acestea, pentru ca Dolce este recunoscut ca un brand foarte valoros, care furnizeaza servicii TV de calitate, acest brand va sprijini in continuare toate platformele de continut ale Romtelecum, precum canalele Dolce Sport TV si portal dolcetv.ro ", a declarat Ovidiu Ghiman (Director Executiv Strategie si Comercial Rezidential, Romtelecom).
In cadrul campaniei "Studiourile Romtelecom prezinta FilmOferta" Romtelecom ofera clientilor pachete de servicii de televiziune, internet si telefonie, incluzand canale premium precum HBO si HBO Comedy si canalele exclusive Shorts TV si Comedy Central Extra.
Campania cuprinde executii TV si online (www.romtelecom.ro/studiourile).
Clientii existenti de televiziune ai Romtelecom au acces gratuit la HBO si HBO Comedy pana pe 31 martie si la o oferta promotionala dupa aceasta data.
[Update] Echipa care a contribuit la realizarea campaniei:
- din partea GMP Advertising: Olivia Basag (Group Creative Director), Laur Raboj (Copywriter), Florin Padurean (Art Director), Ioana Cadir (Account Director), Iulia Lupu (Account Director), Oana Isac (Senior Account Executive), George Toader (AV Producer), Ioana Gheorghita (Head of Strategy), Monica Bondoc (DTP), Daniel Chisescu (DTP), Bogdan Stanciu (Head of Design);
- din partea Romtelecom: Roxana Baias (Director Coordonator Marketing si Managementul Produsului), Ruxandra Rau (Director Marketing Segment Rezidential), Gabriela Lulea (Senior Marketing Specialist), Diana Nedelea (Online Senior Specialist), Gratiela Sevastita (Specialist Comunicare Marketing), Carmen Miu (Senior Marketing Specialist), Ioana Corcodel (Media Specialist), Georgiana Petruta Pelin (Marketing Communication Reprezentative). 
Spoturile TV au fost filmate de Saga Film, in regia lui Steve Fuller.
Campania de media este implementata cu ajutorul agentiei Media Investment.