Intr-o initiativa fara precedent in Romania, Pepsi, unul din cele mai cool branduri de bauturi racoritoare, a invitat romanii in strada pe parcursul verii pentru a descoperi gustul de cola preferat.
Sub sloganul "Accepta Marea Provocare Pepsiˮ, cea mai mare campanie de activare a brandului de pana acum a reunit 100.885 de participanti, din care 61,9%* au ales, pe nevazute, gustul Pepsi.
In cadrul campaniei, Pepsi a desfasurat 270 de activari in perioada iunie – august 2015, in marile orase din Romania (Bucuresti, Cluj, Iasi, Brasov, Constanta, Timisoara, Pitesti, Sibiu, Alba-Iulia), in statiunile de vacanta de la mare, dar si la cele mai importante festivaluri de film si muzica din tara: Electric Castle si Transilvania International Film Festival, Jazz in the Park (Cluj), Summer Well (Bucuresti), Bucharest International Air Show (Bucuresti), SunWaves (Mamaia) si Liberty Parade (plaja Venus, Constanta).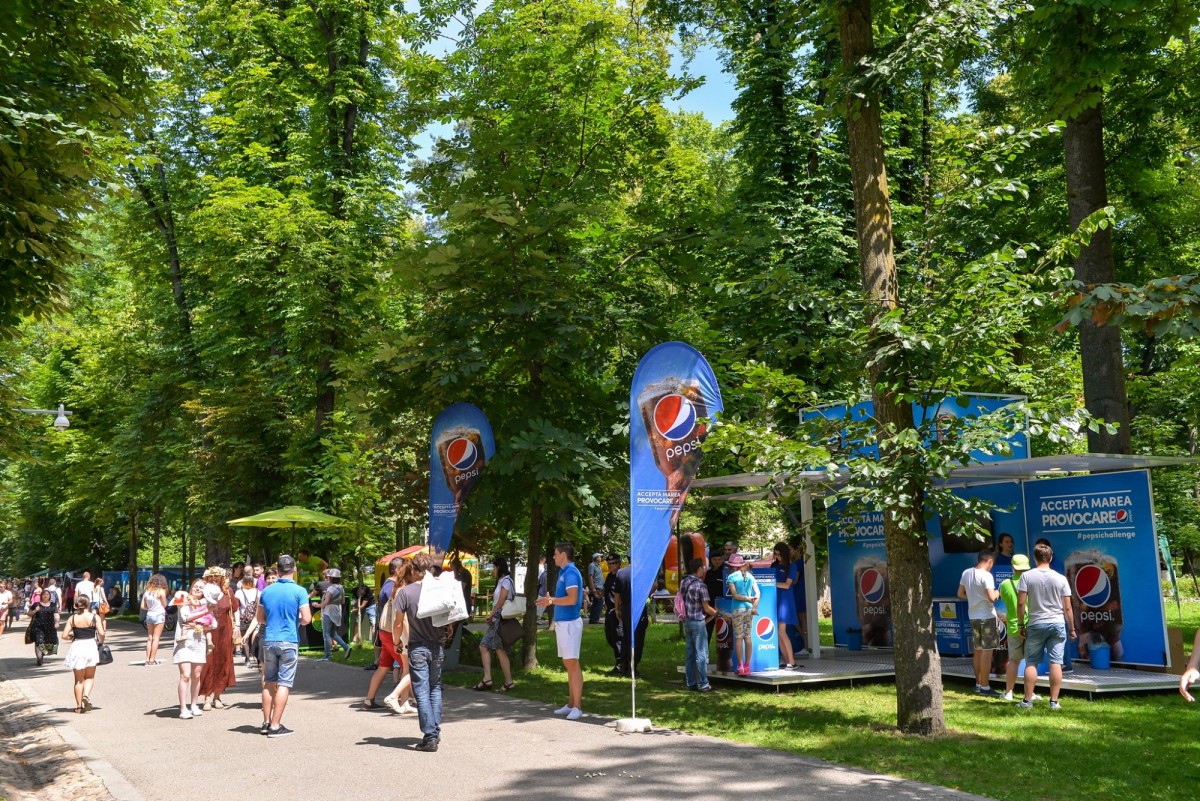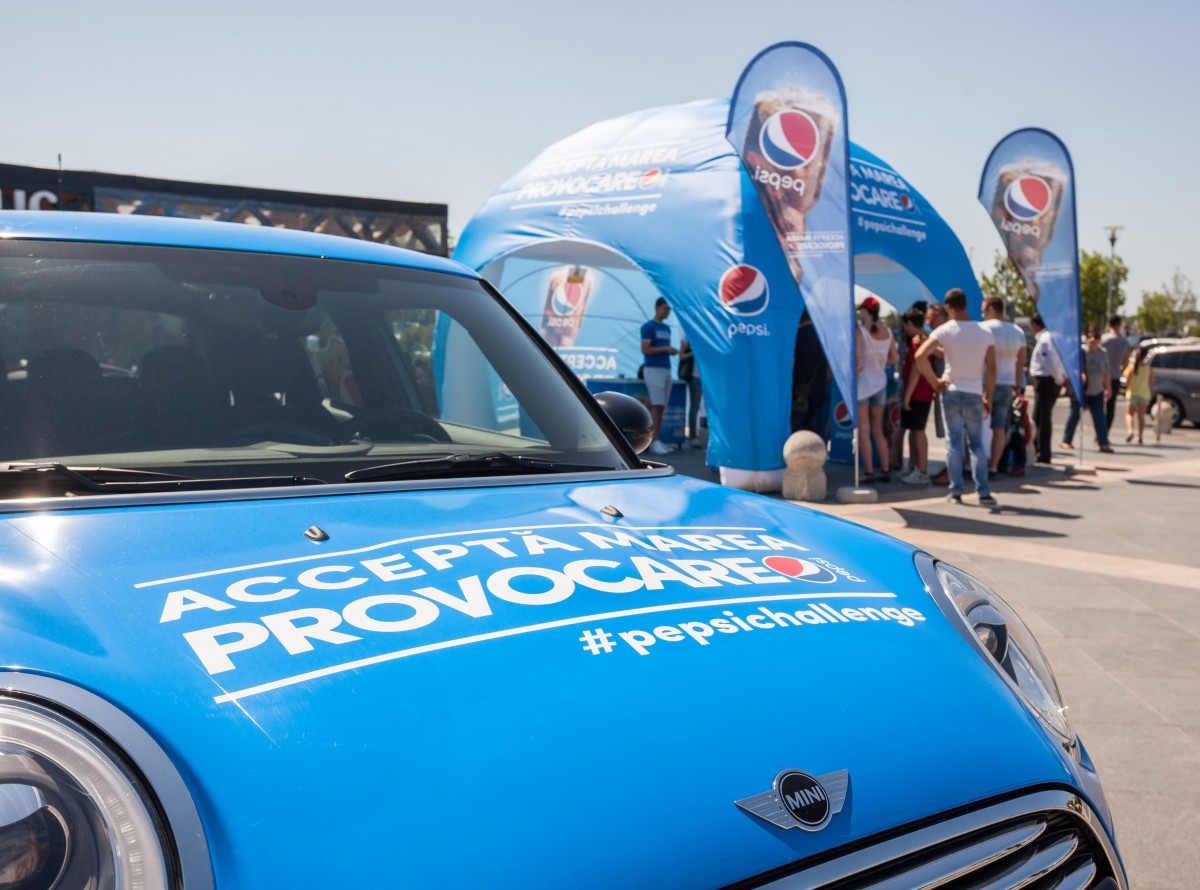 Activarile Pepsi au fost vizibile prin standuri special amenajate, la care consumatorii au fost invitati sa guste pe nevazute doua bauturi de tip cola si sa aleaga gustul care le place mai mult. Echipele Pepsi prezente la evenimente au interactionat cu fanii si i-au incurajat sa participe la provocarea verii.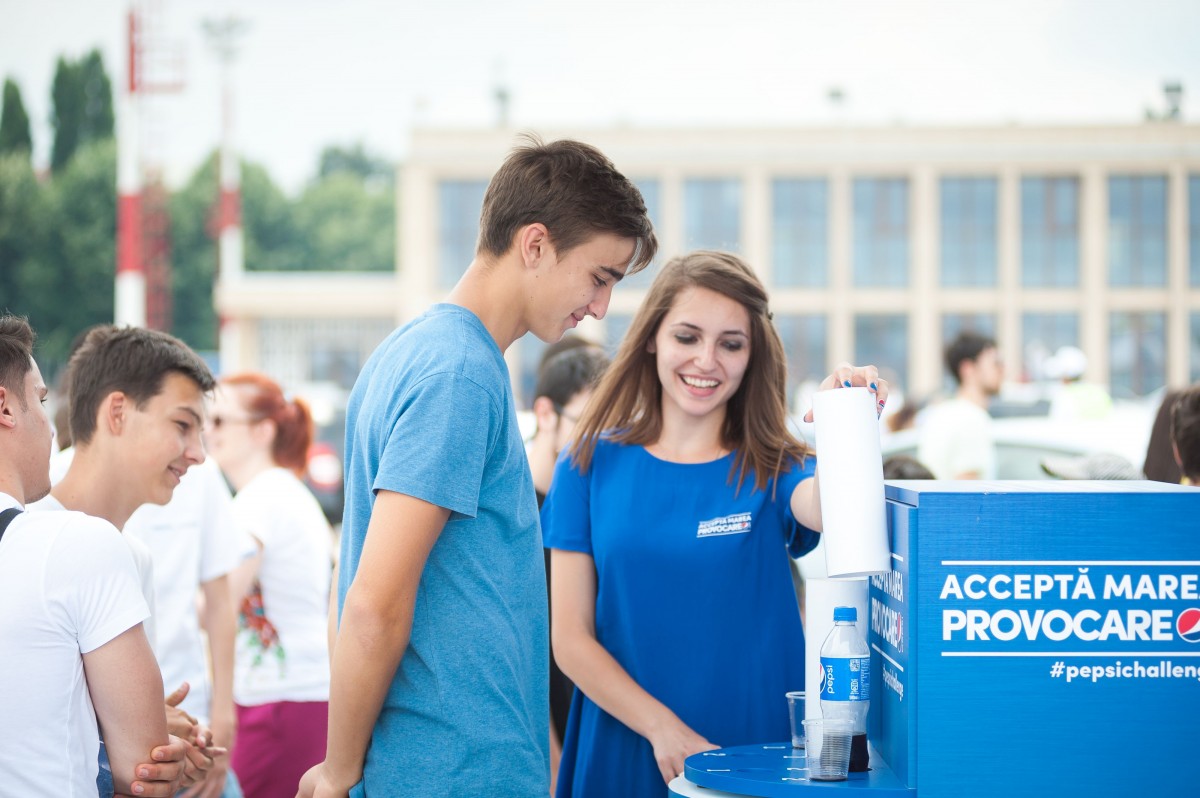 "<<Accepta Marea Provocare Pepsi>> este cea mai mare campanie Pepsi de activare a consumatorilor romani in strada. A fost o initiativa curajoasa, conceputa ca o activitate distractiva prin care consumatorii sa afle ce gust de cola prefera cu adevarat. Rezultatele ne bucura cu atat mai mult cu cat romanii au participat in numar atat de mare", a declarat Adriana Nestoriuc (Marketing Manager Carbonated Soft Drinks & Juices PepsiCo Romania).
Rezultatele campaniei sunt comunicate si in cel mai nou spot TV Pepsi, difuzat pe principalele statii TV si online.
Activarile desfasurate sub umbrela "Accepta Marea Provocare Pepsiˮ fac parte din campania globala Pepsi Challenge, lansata in Romania la inceputul lunii aprilie 2015. Pe parcursul a trei luni, in cadrul acestei miscari globale ambitioase, fanii Pepsi au fost provocati sa experimenteze viata intr-un mod diferit participand la o serie de provocari saptamanale si lunare comunicate pe site. 
Echipele care au implementat si comunicat campania "Accepta Marea Provocare Pepsi ˮ sunt compuse din:
Pepsi: Calin Clej (Marketing Director, PepsiCo Greater Balkans Beverages & South Eastern Europe Franchise), Adriana Nestoriuc (Marketing Manager CSD & Juices, PepsiCo Romania), Adrian Baban (Trade Marketing Manager), Mihaela Velciu (Category Management and Special Channels Associate Manager Beverages & Snacks), Ana-Maria Nastase (PR Specialist).
Livada Advertising: Adi Mitoi (Project Coordinator), Miruna Canari (Project Manager).
On the Line: Horea Marc (Project Coordinator).
Arena Events: Razvan Bularca (Events Manager), Ana Maria Pascaru (Project Coordinator), Darius Patriche (Implementation Manager).
Golin: Irina Roncea (Director), Alina Stefan (Manager), Teodora Ieseanu (Media Associate), Raluca Duta (Chief of the Bridge™), Andra Iazageanu (Digital Specialist).
Graffiti BBDO: Gabriel Mihailescu (Group Creative Director), Iulia Soare (Copywriter), Marian Matei (Graphic Designer), Andreea Balta (Senior Account Executive), Delia Arghir (Account Director), Liviu Isop (AV Producer).
OMD: Razvan Meirosu (Media Director), Mihnea Pretorian (Digital Director), Andrei Albu (Media Manager).
*calcul bazat pe inscrierile preferintelor participantilor peste 18 ani in numar de 100.885, cu privire la bauturile de tip cola degustate, prin completarea formularului electronic in cadrul aplicatiei "Marea provocare Pepsiˮ pusa la dispozitia participantilor la standurile de desfasurare a campaniei "Marea Provocare Pepsi" in perioada 5 iunie – 25 august 2015.