Wendy Richardson (Art Director, 72andSunny Amsterdam) is coming to judge local ad work at the FIBRA Awards in May, filling in for Laura Visco, whose work schedule will keep her busy during that time. Wendy has worked on the Benetton- "Unhate" campaign among others, a controversial project acknowledged by international ad festivals as follows: Grand Prix at Cannes Lions, a Gold Clio, two Gold Pencils at The One Show, two Epica Awards and a Wood Pencil (In-book) at D&AD. 
Wendy's moved around quite a bit during her career, starting in England, moving on to Australia, back to the UK and then flying off to the Netherlands in chase of good opportunities, she says. After various jobs in event management, graphic design or photography, she landed a job at 180 Amsterdam, where she finally set up camp. She also worked for Wieden+Kennedy and Twofish before arriving to 72andSunny. 
Now she'll meet Romania for herself, after initial contacts with Romanian ad work, which include the Gandul - "Why don't you come over?" campaign.
According to her, the goal for someone in advertising, and an advice for the ones submitting work at FIBRA, should sound something like this: "Make work to please yourself and what you stand for, not just for the industry". Because then you'll have meaning by your side and you'll genuinely enjoy the job.

Varianta in limba romana a interviului se gaseste aici.
Ad background
I did a degree in Graphic arts at Camberwell, University of the Arts Londo. It was way of continuing a creative path I'd always been into. I chose Graphic Arts, as it was the most interesting course, but I had no career in mind at the time, just a passion for design and the arts.
Advertising wasn't something my family or anyone I knew was involved in, so it was harder to break into. It seemed like a secret and complicated industry. I was given an opportunity at 180 in Amsterdam when looking for design work; they were attracted by my eclectic career of odd creative job experience.
Now I've been working in the industry for around 10 years now and I'm thoroughly enjoying myself.
72andSunny has 21 different nationalities in the Amsterdam office alone, and we produce global work. The advantage of working with so many nationalities is that you can't assume anything, everyone comes with a different perspective. You really get your eyes wide opened on global culture, trends and insights.
Your objective while working in advertising
I want to make work I'm proud of (obviously) and I want to be constantly reassessing what that is. Advertising is pop culture; it reflects the society in which we live and, like music and film, it can reaffirm or challenge how we see the world.
I want to be affecting this positively, whether its representing gender and stereotypes in a more balanced way or using technology in a fun way, so that it has a positive effect on our lives.
At 72andSunny, we've been experimenting more with digital campaigns in a nontraditional sense - Google - Night Walk, Axe - Instagroom, for instance, are useful, informative and most of all fun.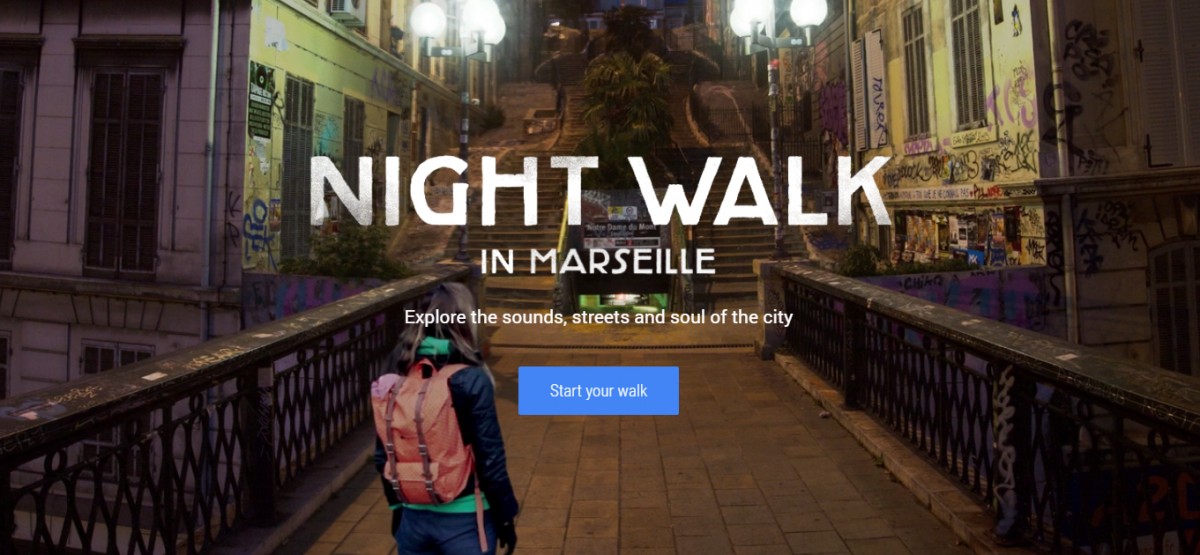 Google - Night Walk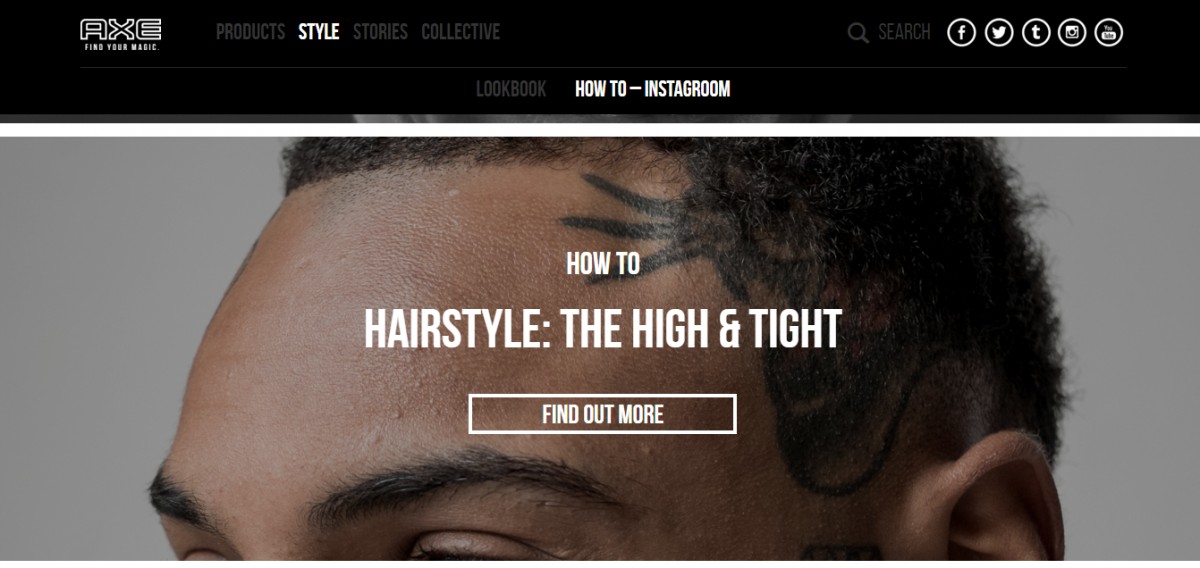 Axe - Instagroom
Ads that impressed you. As a kid & as an adult
One that I remember charming me, but also making me embarrassed as a kid was the Yellow Pages phone book adverts, they had a series that were always small stories. I used to like the one for Christmas, with the mistletoe. 
Having just revisited them, there's a quieter charm to them that you didn't see so much in the late '80s and '90s, but they've really dated. So strange how something sticks in your mind, but when you look back its quite cringy and over sentimental.
One that made an impression as an adult was the simplicity and fun of the optical illusion adverts for Marmite Snacks, from DDB London, great illustration and design and also fun.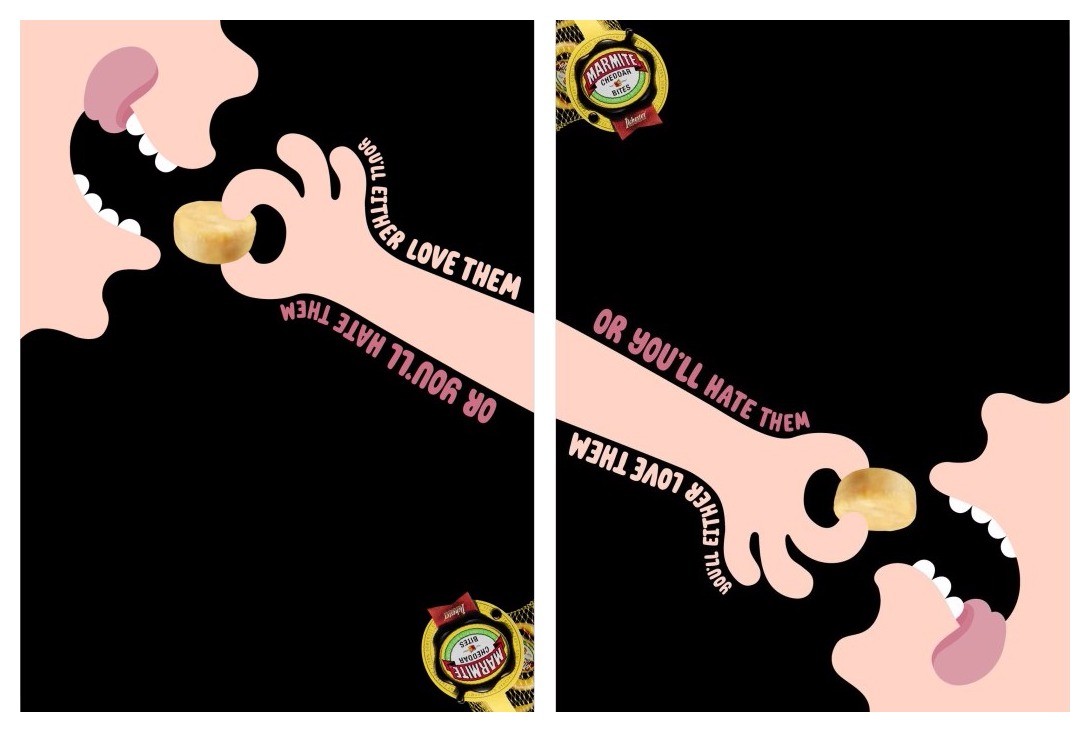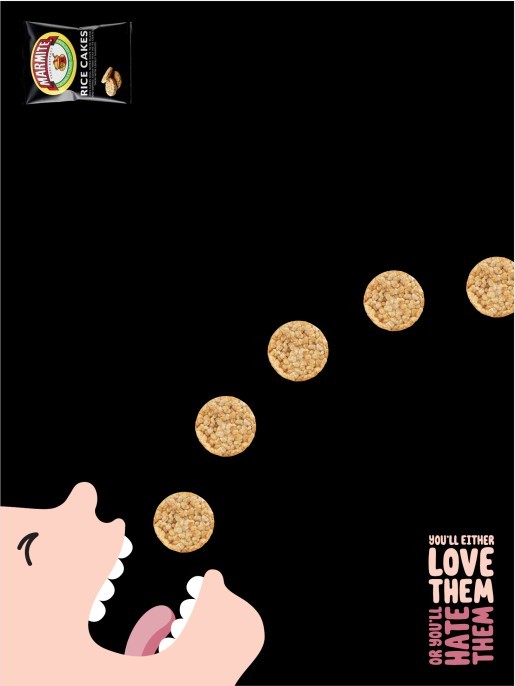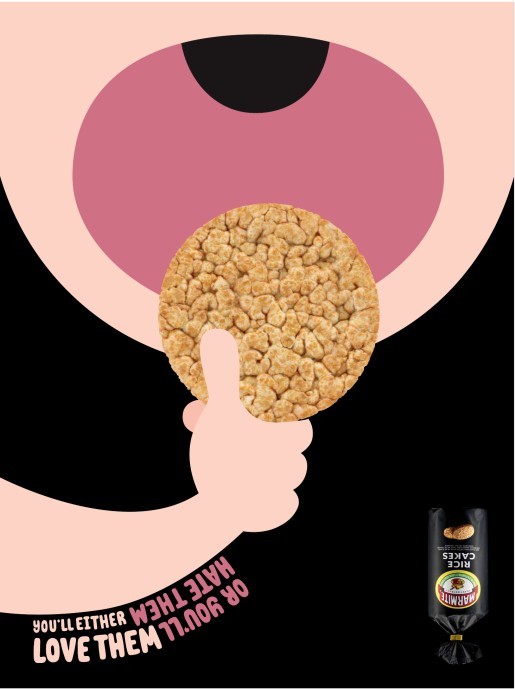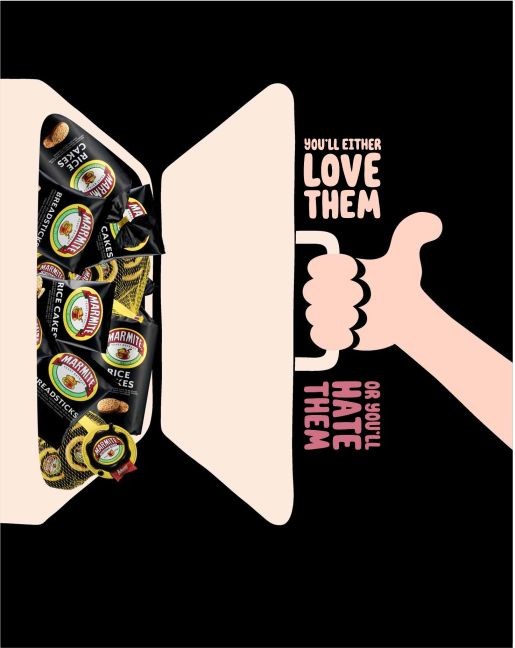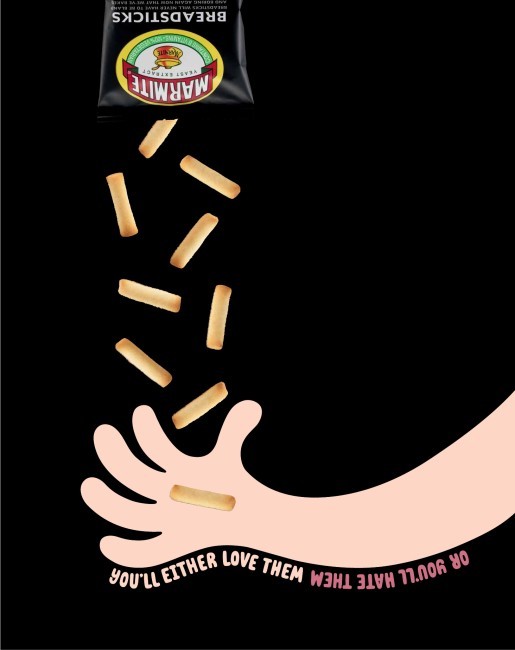 Your first big ad project ever
I was a junior designer working on the 2010 World Cup for Adidas. It was very strange as I'm not a football fan, so there was lots of learning happening. 
I watched the World Cup for the first time that year and thoroughly enjoyed the atmosphere of it. Like some sort of anthropologist, I watched England play with the English in an English pub, Italy play with Italians in an Italian wine bar, Netherlands play with a Heineken in hand... I was exhausted, but now I get it. 
This really encouraged me to look globally and think about other cultures. To take a step back and learn what it was that attracted people to this sport.
Your favourite ad project to date
I was lucky enough to work with Carlo Cavallone and Paulo Martins on the Benetton Unhate project. It was great because it was practically a relaunch for Benetton at the time. They wanted to do something audacious and we were ready to handle it.
The fascinating thing was that we were a small office at the time, so I had access to parts of the project that I wouldn't have normally have seen, consultations on how and if we could pull it off without getting shut down. We had everything to win and lose.
I think that bravery is taken into the work to date that we are doing now, it's attracted the right clients and colleagues, meaning that we can put a bit of that bravery into the work we do as an agency, be it redefining gender roles with Axe - "Find Your Magic" and Samsung - #TheOnlyWayToKnow for the Youth Olimpic Games...
...or forfeiting the elitism of VIP alcohol brands to become something more open, interested in other people, sub cultures and countries like with Smirnoff.
Awards, festivals & such
Awards are a great way to get recognition for peers in the industry, which is a fantastic confidence boost and, in that way, I'm not sure any of them matter more than others. We should be making ads that make an impression in society outwards, not just to win awards. That should just be a bonus. 
Romanian campaigns you're familiar with
The "Why don't you come over?" campaign by GMP Advertising, Romania. That was when Gandul, a daily Romanian newspaper, reacted to rumours that Britain was considering running an anti-immigration campaign in Romania and Bulgaria tagged "You Won't Like It Here". 
I loved the cheeky lines like "We serve more food groups than pie, sausage fish & chips". And I liked the audacity of throwing the stereotypes back in our faces.
Your coming to Romania's FIBRA Awards
It's my first time judging, so it will be great to discuss the ads with a wide range of other people. I'm looking forward to the debate.
A piece of advice for the FIBRA submitters
Make work to please yourself and what you stand for, not just for the industry, and you will enjoy your career.