Geometry Global Bucharest creeaza pentru Federatia Romana de Fotbal o campanie sociala ce aduce impreuna educatia si fotbalul. "FRF sustine educatia" este numele campaniei ce a rasunat in toata lumea dupa ce fotbalistii Echipei Nationale a Romaniei au purtat tricouri cu formule matematice inaintea meciului Romania-Spania din acest weekend.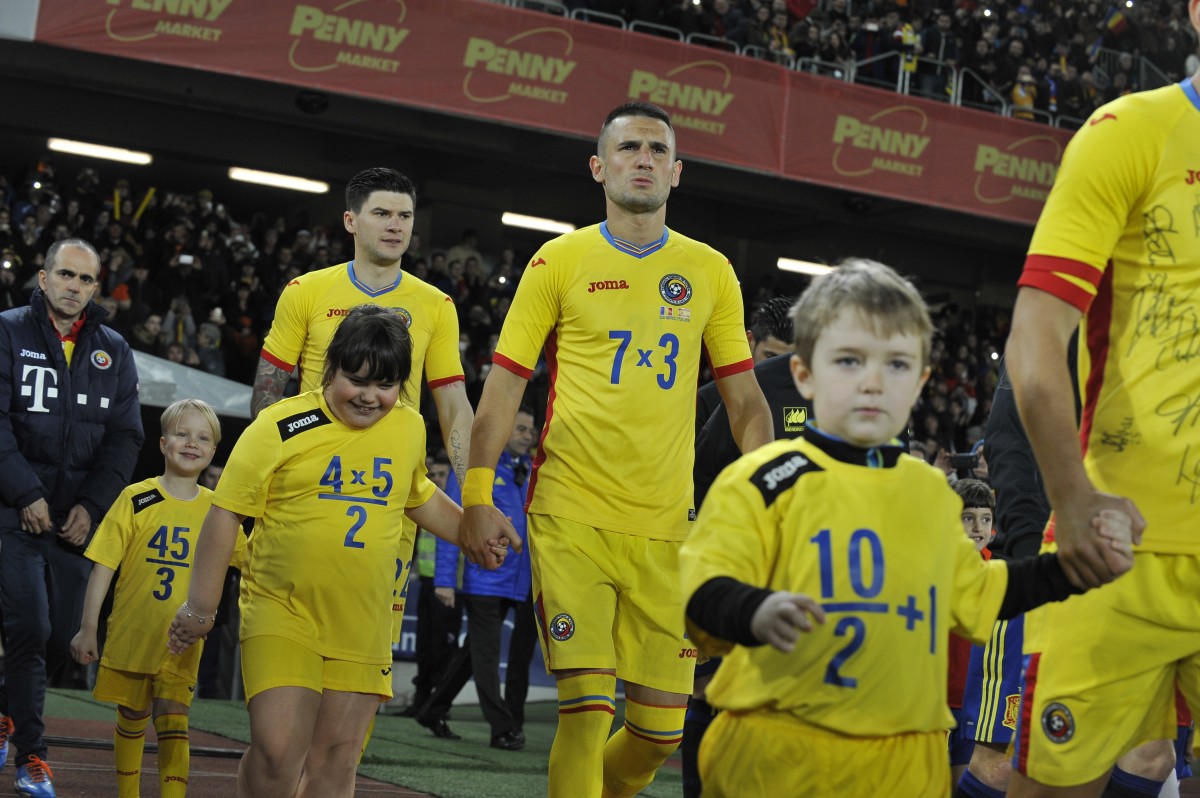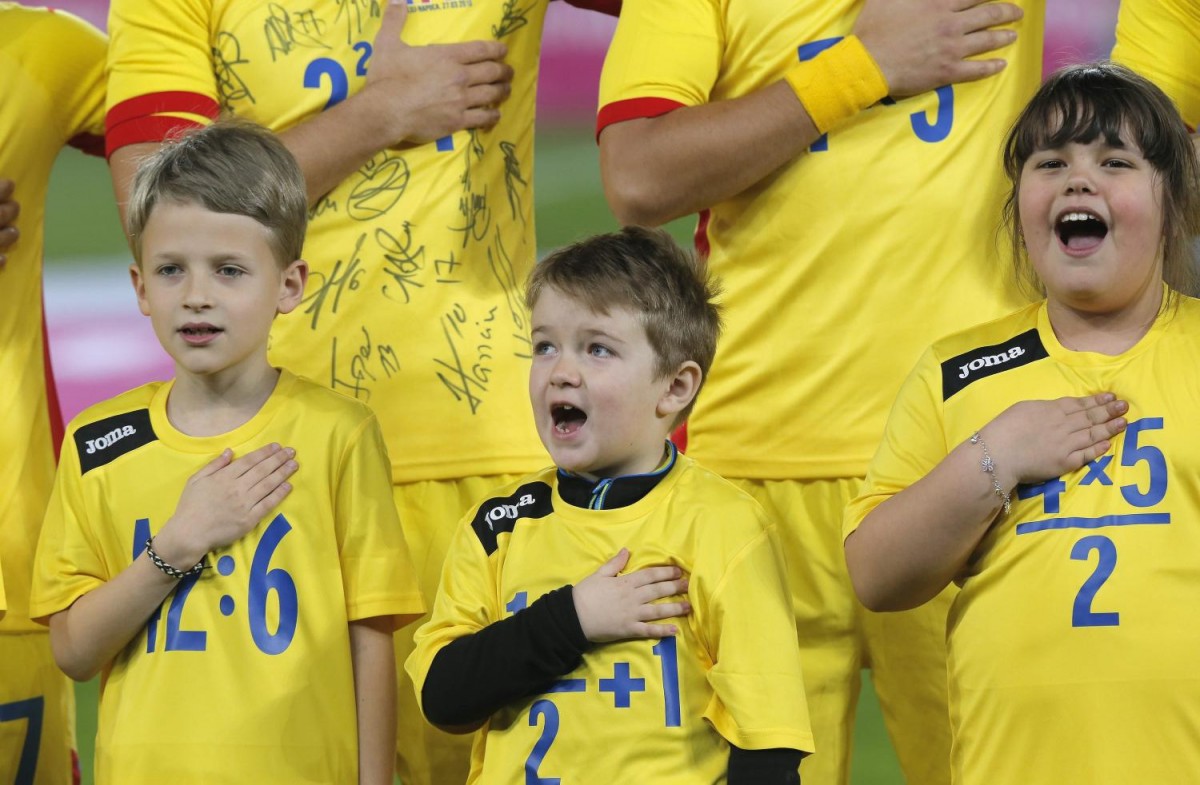 Aceasta actiune anunta lansarea primului manual de matematica publicat de catre Editura Niculescu, pentru clasa a IV-a, cu enunturi inspirate din spectrul fotbalului. Manualul auxiliar este inceputul unui program amplu prin care FRF sprijina educatia copiilor, o replica la adresa ratei abandonului scolar in Romania.
 Romania se afla in topul tarilor cu cea mai mare rata de abandon scolar din Uniunea Europeana, aceasta fiind in 2014 de 18% (conform unui studiu Eurostat 2014).
Din septembrie 2015, Geometry comunica si implementeaza programele Grassroots ale FRF si cele de recrutare a tinerelor talente.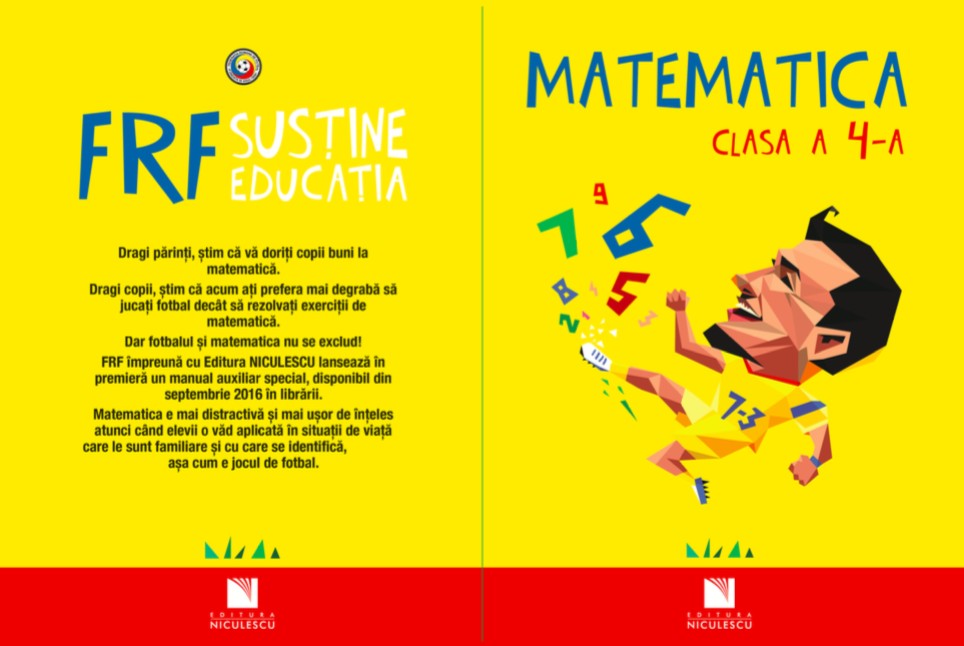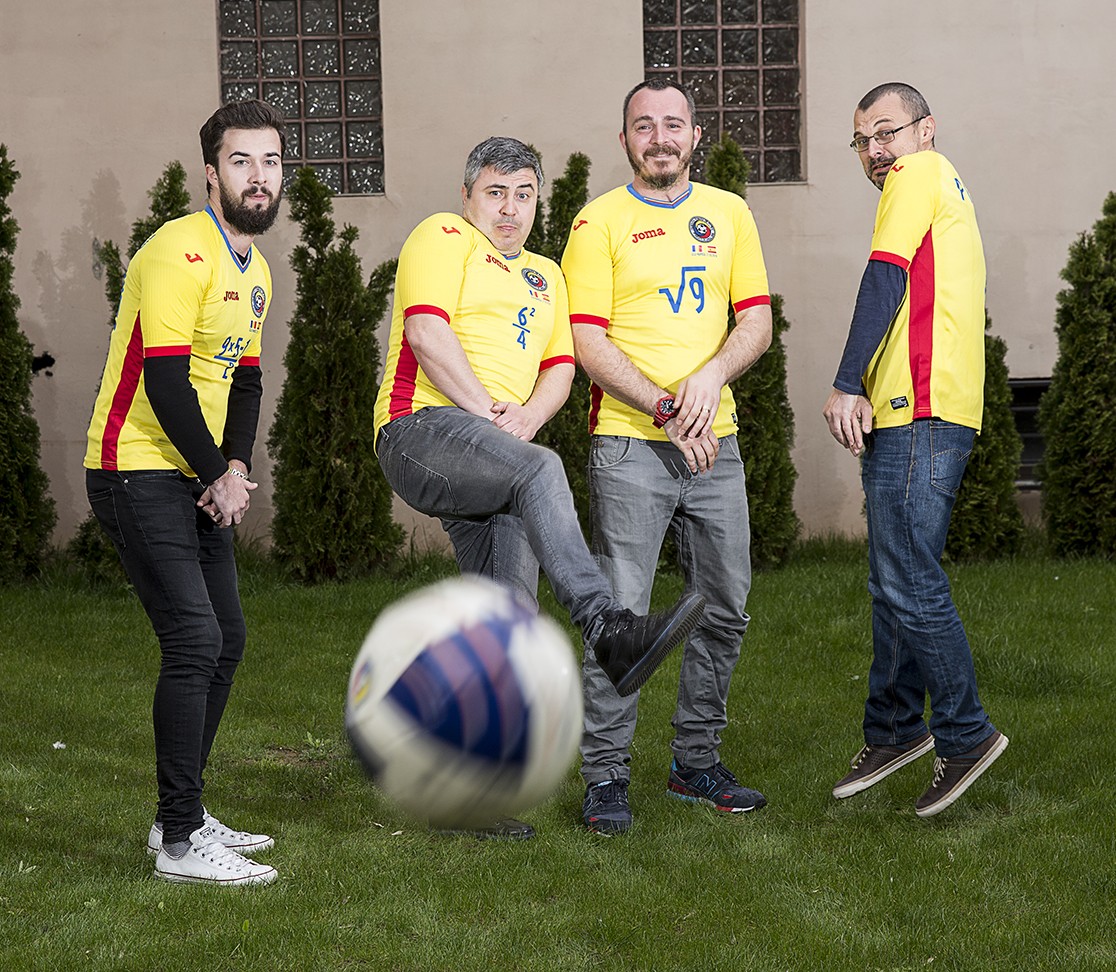 Despre ideea campaniei vorbeste Mihai Fetcu (Creative Director Geometry Global Bucharest): "Am plecat de la programele de Grassroots si am vrut sa aducem un suflu nou acestora. Aveam de mult in minte un program national in care fotbalul ii ajuta pe copii sa invete mai usor, insa aveam nevoie de un fel destept de a-l lansa. Acum doua luni a venit ideea de a transforma numerele de pe tricouri in formule matematice, iar cu 11 tricouri am facut inconjurul lumii. Asta se intampla cand un copywriter deseneaza ca in post-it-ul de mai jos si un art director scrie mereu asta in mail-uri: "keep it simple. stupid."

 Este vorba despre Bogdan Costin (copy) si Stefan Vasilachi (art). Mai departe este meritul intregii echipe care a transformat ideea in cea mai vocala campanie de imagine din ultimul timp din Romania".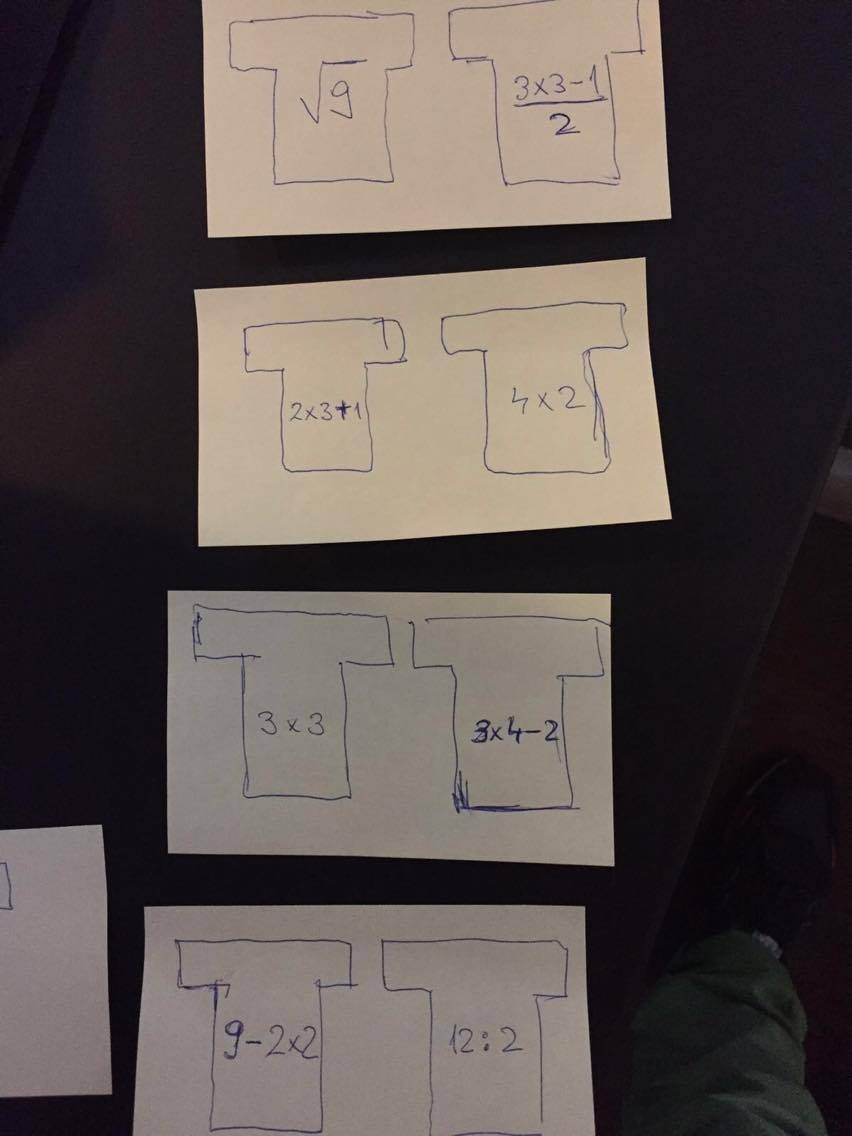 Razvan Burleanu (Presedinte al Federatiei Romane de Fotbal): "Am fost impresionati de propunerea programului educational inca de la primele intalniri. Am vazut cum a prins aripi si am trait emotia implementarii alaturi de reprezentantii fotbalului international, Echipa Nationala de Fotbal a Romanei, echipa Federatiei, agentie si reprezentantii editurii. Geometry Global are toata increderea si suportul nostru de a duce proiectul mai departe. Vom face impreuna schimbarea care va aduce fotbalul aproape de mediul educational." 
Mircea Pascu (Managing Director Geometry Global): "Suntem o echipa senzationala si primul lucru care imi vine in minte acum este un mare BRAVO. Dupa succesul "The RGB News" de anul trecut, revenim mai buni si mai vocali. Multumim Federatiei pentru incredere si deschiderea de a crea aceasta frumoasa relatie, care, mai mult decat de ceea ce se vede "pe scena", este o prietenie adevarata. Si mai ales, multumim tricolorilor care, desi erau in situatii de stres, au acceptat propunerea de a fi ambasadorii acestui program."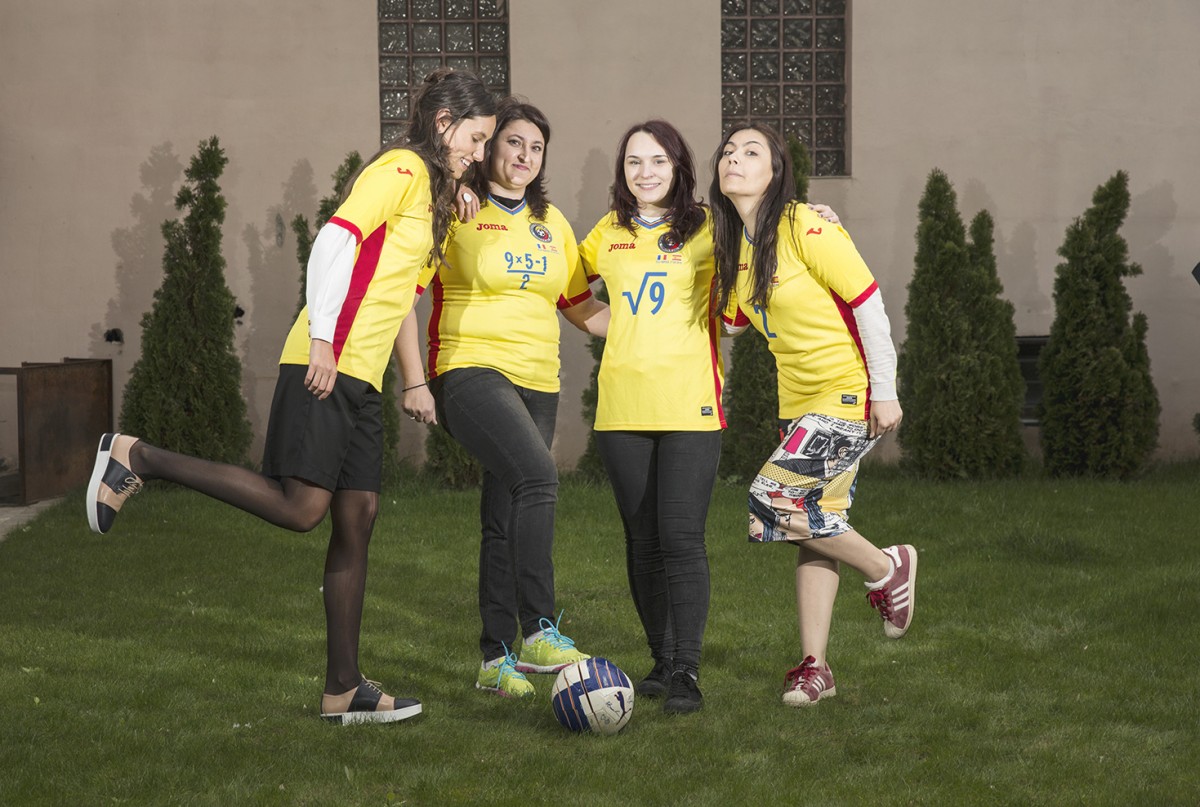 Campania "FRF sustine educatia" a debutat cu o actiune de PR cu ocazia meciului Romania-Spania din 27 martie; va urma lansarea unui prototip al manualului auxiliar ce imbina matematica cu fotbalul si va continua cu distributia acestuia din toamna. O parte din manuale vor fi donate gratuit catre scolile defavorizate. Alte actiuni ce aduc impreuna educatia si fotbalul vor fi implementate sub acest program. 
Campania a avut o acoperire locala si globala impresionanta. A fost citata de catre The Guardian, Huffington Post, BBC, Washington Post, Le Figaro, Le Parisien, Business Insider, Mirror.co, The Drum si alte publicatii de renume.
Televiziuni din Romania au facut eforturi de cercetare si documentare in scoli, ce sustin initiativa impotriva abandonului scolar. Un comunicat de presa explicativ al actiunii, exemple vizuale si lingvistice ale manualului auxiliar, dar si un interviu cu ambasadorul principal, golgheter siolimpic la matematica, Claudiu Keseru au fost furnizate catre presa locala si internationala prezenta la meciul de fotbal.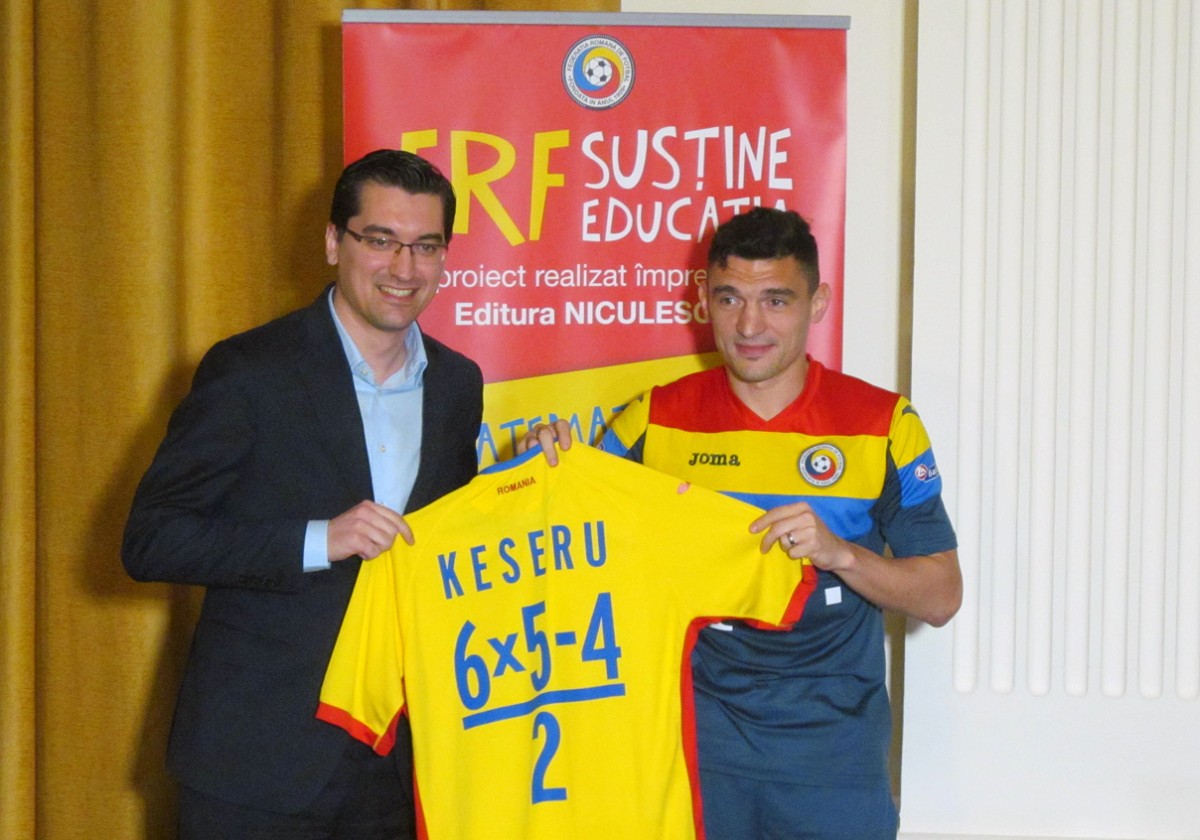 Colaborarea Geometry si FRF a inceput in septembrie 2015, odata cu lansarea proiectului de Grassroots "Impreuna suntem fotbal".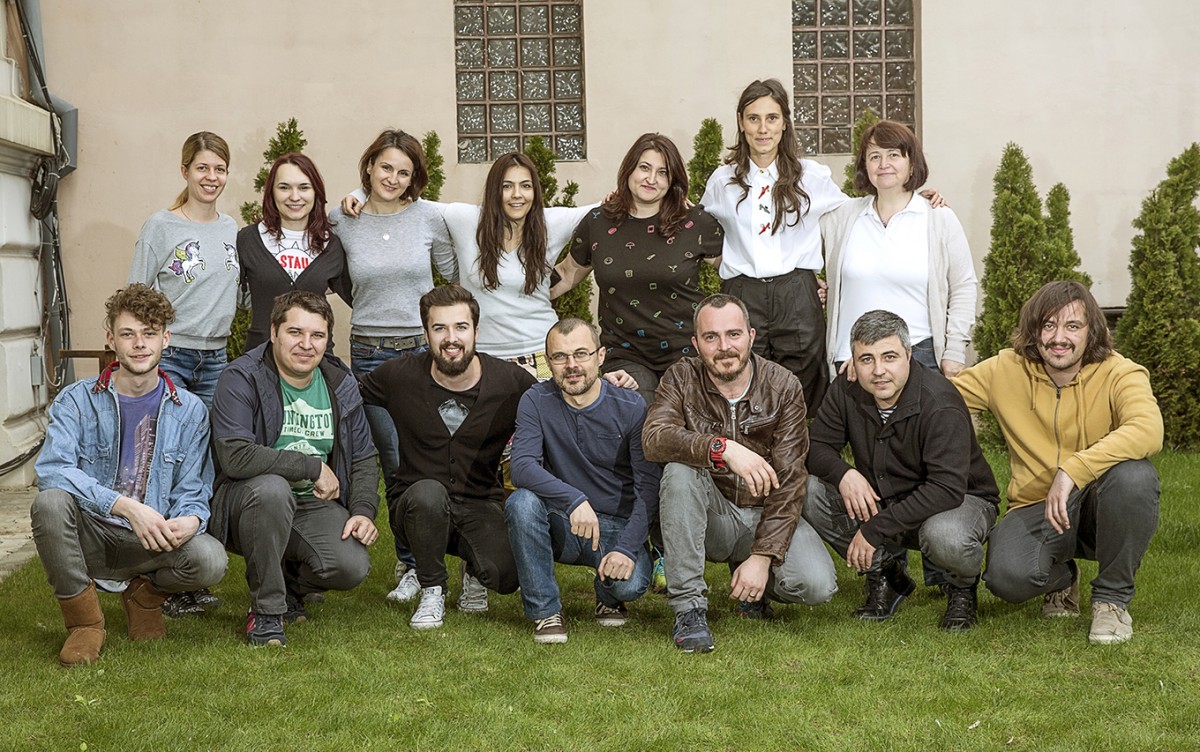 Echipele participante
Echipa Geometry Global:
Bogdan Costin (Senior Copywriter), Stefan Vasilachi (Head of Art), Radu Popescu (Illustrator), Mihai Fetcu (Creative Director), Razvan Bodea (Account Executive), Luiza Dumitras (Account Director), Simona Costea (Client Service Director), Claudia Neagoe (PR Executive), Mihaela Zaharia (PR Manager), Codrin Badescu (Social Media Strategist), Cristina Petricanu (Digital Account Manager), Monica Gheorghe (Traffic Manager), Dorina Sandu (DTP Manager), Ionut Iacobache (Production Manager), Mircea Pascu (Managing Director). 
Echipa FRF
Razvan Burleanu (Presedinte), Bogdan Popescu (Manager Vanzari), Razvan Mitroi (Manager Comunicare), Diana Pirciu (Marketing Specialist), Gabriel Berceanu (Manager Media). 
Din partea editurii Niculescu 
Andrei Niculescu ( Director de dezvoltare).