Competiția Internetics 2017 reunește anul acesta 131 de lucrări de la 24 de agenții și companii participante, pentru 51 de branduri.
Participanții Internetics 2017 sunt: Brand Support, Cohn & Jansen JWT, Golin, Heist Industries, Jazz, Kubis Interactive, Leo Burnett / Publicis One, McCann Worldgroup România, MRM / McCann România, MSLGROUP The Practice, MullenLowe România, Profero, Ogilvy&Mather România, Oxygen PR, Papaya Advertising, pastel, Propaganda, Publicis România / Publicis One, Samsung România, Saatchi&Saatchi + The Geeks, The Marks, Thinkdigital, Tribal Worldwide România, Three şi V8 Interactive.
Categoria cu cele mai multe înscrieri este "Social Media", cu 35 de lucrări înscrise, urmată de "Culture", cu 30 de înregistrări în concurs, și "Interactive Campaigns", cu 28 de înscrieri.
Brandurile participante în competiție sunt: ABSOLUT, Actimel, Aqua Carpatica, ARAS, Ariston, Avon, Beck's, BRD Code, Bucegi, CIF, Coca-Cola, Cornetto Ice Cream, Esmara, Eti Puf, FAN Courier, Fanta,  Generali, Gillette, Grolsch, Hope & Homes for Children România, Julius Meinl, Kaufland, KFC, Lidl România, Lipton Ice Tea, McDonald's, MEDA, Minunino, OLX, Ora de Net - Salvați Copiii, Orange, Pepsi, Petrom, PIATRAONLINE, Philips, Poliţia Română, Provident, ROM, Samsung România, Savana, Secretul Bunicii YEAST, Sprite, Staropramen, Sugus, Tedi, Telekom, URSUS, VEKA, VISA, Volkswagen şi Zizin.
Festivalul păstrează structura de competiţie din anul precedent în ceea ce priveşte sistemul de premii, oferind trofee de Aur şi Argint pentru fiecare categorie. Rămân în joc şi premiile speciale acordate anual, pentru "Best Use of Technology" şi "Most Creative Client of the Year". Agenția care va aduna cele mai multe puncte din nominalizări și trofee va fi desemnată Agenția Anului.
Gala de premiere Internetics va avea loc în data de 24 noiembrie 2017.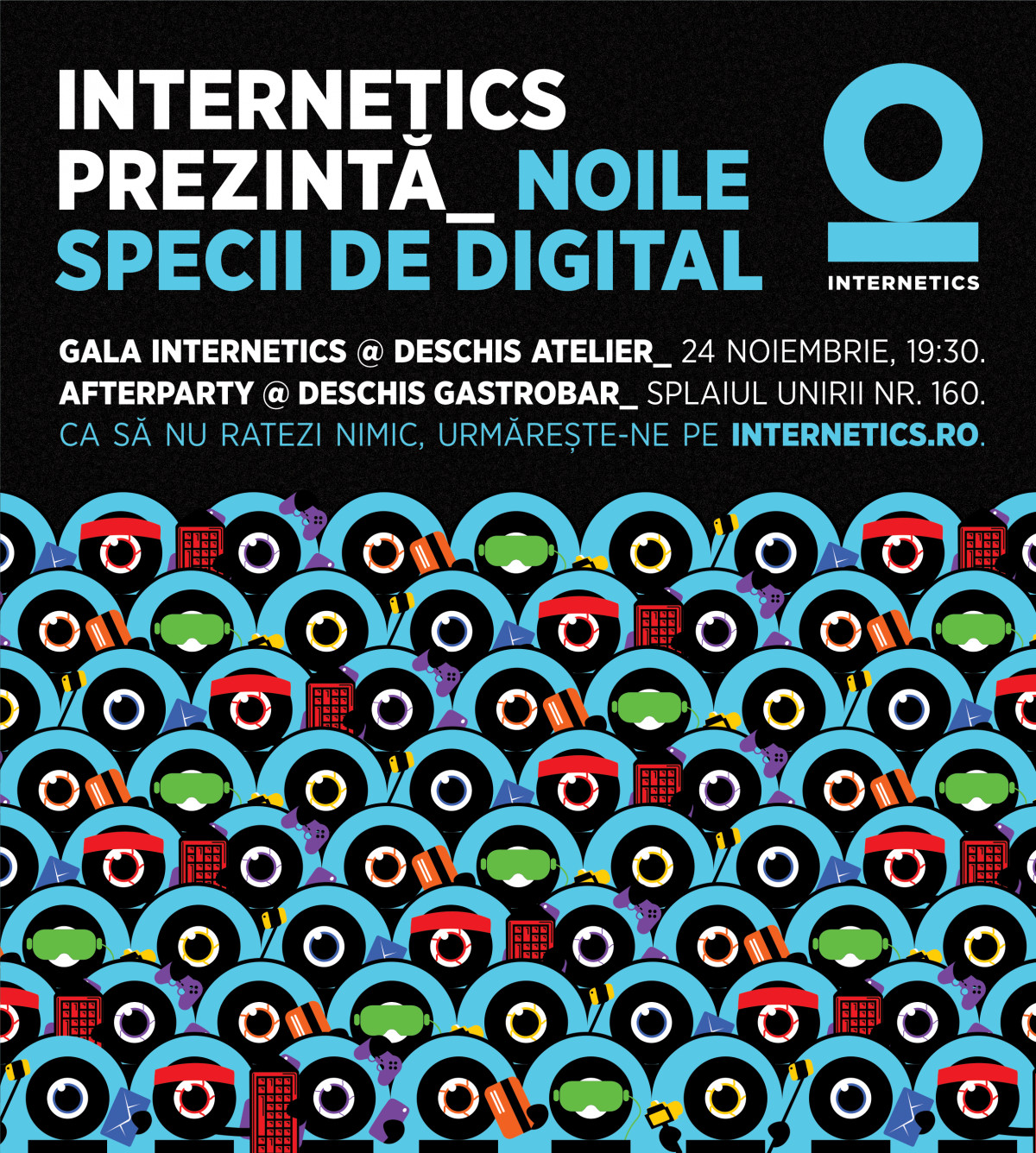 Festivalul este susținut de:
Partener principal: UPC România
Parteneri The Institute: UniCredit Bank, Ciuc Premium și ABSOLUT Vodka