Importanta recunoastere internationala pentru Friends\TBWA in cadrul festivalului Ad Black Sea, care reuneste 631 de campanii participante, din 12 tari. 
Campania Black Button Books, "Citeste ceva mai bun" a castigat premiul cel mare la categoria Print (Best in Contest for Print) si bronzul la categoriile Craft si Film. 
Campania face parte dintr-o initativa constanta a editurii Black Button Books si Friends\TBWA de a incuraja promovarea cititului de carti valoroase, cu impact.
Bombardati de studii si statistici care spun cat de putin citesc romanii si inconjurati din toate partile de replica "N-am timp sa citesc", Friends\TBWA alaturi de Black Buttons Books a lansat o campanie prin care incurajeaza investirea timpului liber in citit carti.
Insightul care a inspirat procesul de creatie este ca in spatele replicii "n-am timp" sunt multe ore de scrolling pe Facebook sau pe Instagram si ca petrecem mai mult timp citind feeduri si asimiland informatie care nu ne aduce niciun beneficiu real, dar ne consuma minutele. Astfel, echipa Friends \TBWA a lansat pentru clientul Black Button Books clipuri de prezentare a volumelor "Marea Carte cu Fete" si "Compendiu de Insta Hashtaguri" – ,,carti" pe care multi dintre noi le citim zilnic, fara sa ne dam seama cat timp ne mananca.
"Citeste ceva mai bun" ne invita sa ne gandim ce facem de fapt cu timpul nostru de citit, acela pe care de multe ori nu ne dam seama ca-l avem si pe care-l pierdem printre statusuri online pe care le uitam in cateva minute.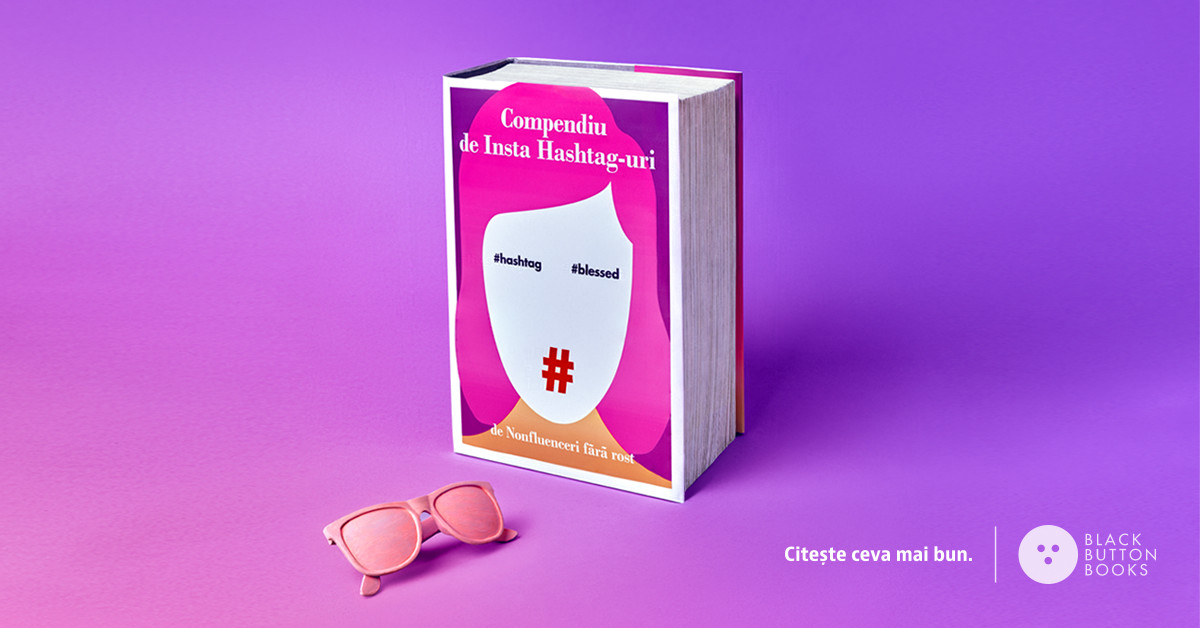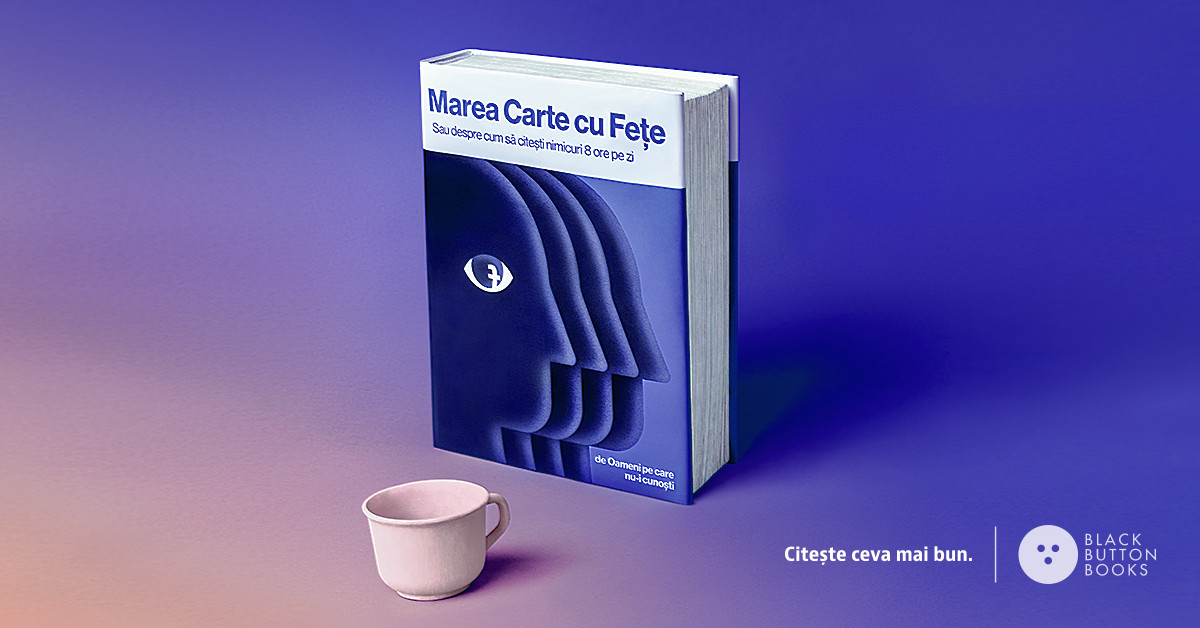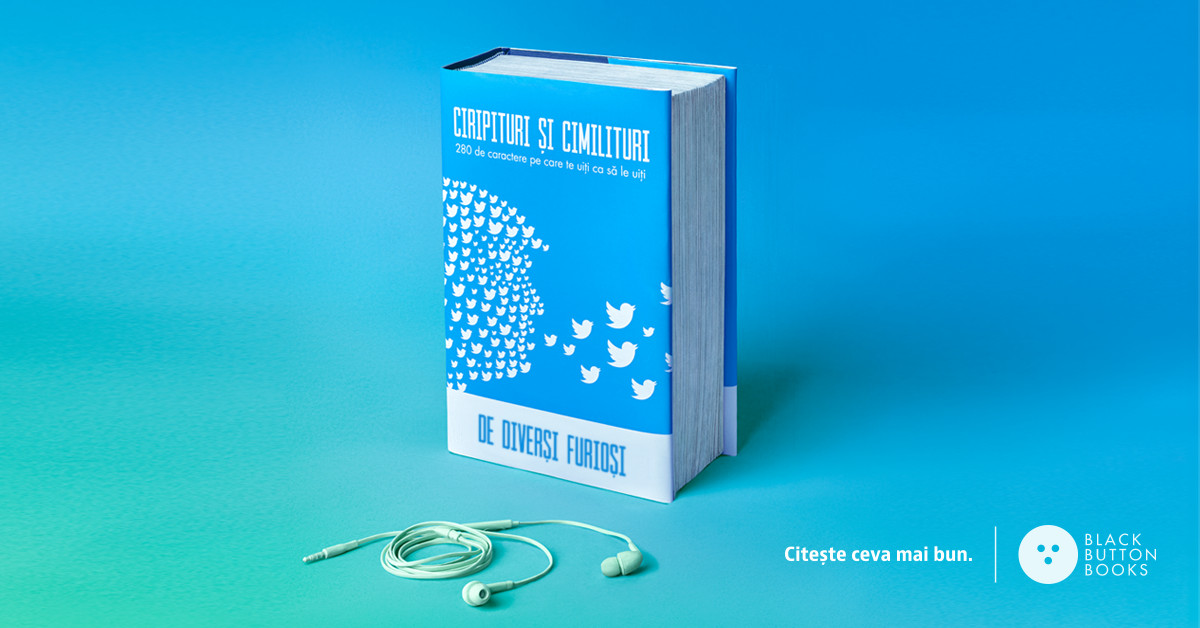 "Cand ne-am apucat de campanie ne-am dat seama ca, de fapt, romanii citesc destul de mult – studiile zic ca peste 70% dintre romanii cu acces la Internet petrec cateva ore bune pe Facebook zilnic. Asadar au timp de citit si chiar citesc, insa newsfeeduri, nu carti. Daca tot au timp de citit, poate nu-si dau seama. Si daca-si dau seama, poate ca or si vrea sa citeasca ceva mai bun. Sigur ca ne bucura premiile, dar si mai mult ne bucura reactiile oamenilor care s-au intalnit cu campania in reviste, prin Bucuresti sau pe net", a explicat Eugen Suman.
Campania a fost deja apreciata in presa internationala, in publicatii precum The Drum, The Little Black Book – LBB Online sau Adweek si a adus cele mai bune rate de interactiune de pana acum pe platformele sociale ale editurii Black Button Books.
Echipa completa implicata in campanie este:
Advertising Agency: Friends\TBWA Bucharest
Client: Black Button Books
Elena Marcu
Anca Dumitrescu
Simplification Officer: Sorin Tranca
Executive Creative Director: Eugen Suman
Head of Art: Paul Nedelcu
Art Director: Theodor Nistor
Copywriter: Teodor Chiripuci
Ilustrator: Fesus Barna
Client Service Director: Ioana Teodorescu
Photographer: Almost Readuy Productions
Strategic Planner: Adriana Vasile
Head of Strategy: Adina Buzatu
Production Director: Dan Neagu