Luna decembrie ne-a reamintit cat de importante sunt momentele alaturi de cei dragi si ce inseamna o urare scrisa din suflet, iar campania Sarbatori Acasa - derulata de Timisoreana - a fost cea care a dat startul acestei calatorii. Mesajul ei? Indiferent de cati kilometri ne despart in timpul anului, sarbatorile sunt facute pentru a fi petrecute acasa, in familie.
Sarbatori Acasa a fost una dintre cele mai mari campanii de iarna desfasurate de un brand romanesc in 2015, iar pentru Timisoreana, a fost cea mai mare campanie de iarna desfasurata in ultimii 4 ani.
Din pozitia de lider pe piata berii, Timisoreana a folosit digitalul ca fiind core in strategia de comunicare, o alegere care a adus cresteri pe toti indicatorii de brand - ne confirma rezultatele din tracking.
Odata cu lansarea site-ului Sarbatori Acasa, romanii de pretutindeni au avut sansa sa ii surprinda pe cei apropiati lor cu o felicitare autentic romaneasca trimisa, ca odinioara, prin Posta sau prin alternative ceva mai pixelate: e-mail ori Facebook.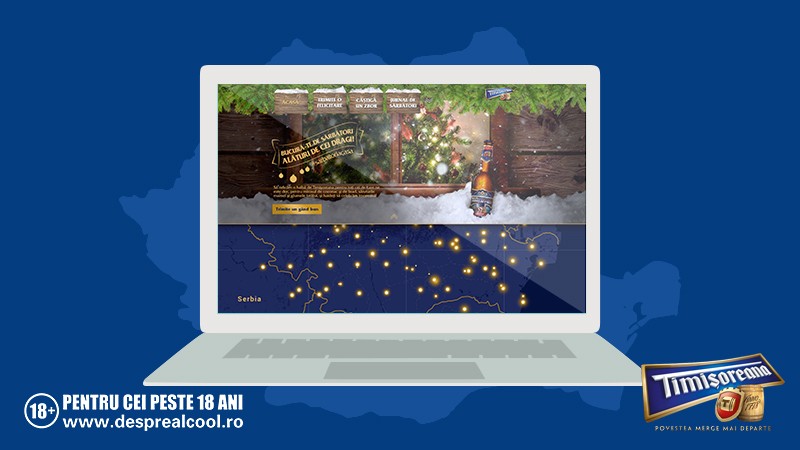 Cam cata suflare creativa poate incape in 30 de tipuri diferite de felicitari, am aflat in urma competitiei de design Layeru-i Ler. Lansata pe platforma The Creator, campania a atras peste 150 de artisti locali care s-au duelat in tool-uri de Photoshop sau Illustrator pentru a-si castiga un loc in cutiile postale ale romanilor.
Romanii plecati in alte colturi ale lumii au avut sansa de a petrece Sarbatorile in familie, in Romania, prin participarea la concursul pentru un bilet de avion dus-intors din orice punct al lumii.
"Iarna aceasta, Timisoreana a creat o platforma care le-a permis romanilor de pretutindeni sa fie aproape de cei dragi, fie ca au trimis un gand bun sau ca au avut sansa sa revina acasa, in Romania, sa se bucure anul acesta de Sarbatorile de iarna asa cum spune traditia. Sunt fericita ca am putut sa il ajutam pe dl. Vasile Petre sa-l aduca pe nepotul sau, Angelin, de #SarbatoriAcasa prin castigarea unui bilet de avion dus-intors Madrid – Bucuresti. Sosirea lui Angelin la aeroport a fost un moment cu adevarat emotionat, iar felicitarile mele merg catre intreaga echipa Timisoreana, pentru toata pasiunea si dedicarea cu care au lucrat la aceasta campanie.", a declarat Cristina Gherman (Senior Brand Manager Timisoreana).
Campania s-a incheiat prin oferirea a 10 prime de sarbatoare si 50 baxuri Timisoreana. In tragerea la sorti au intrat toate felicitarile trimise in perioada 15 decembrie 2015 – 4 ianuarie 2016.
Componenta emotionala si continutul diversificat au trezit la viata o intreaga comunitate care a rezonat cu ideea campaniei si a dus mesajul mai departe catre toti apropiatii lor, mai ales prin initiative precum workshop-ul culinar realizat impreuna cu Marius Tudosiei, butoiul digital din AFI Cotroceni, OOH-urile contextualizate de la Nadlac, Timisoara si Otopeni, iar lista poate continua.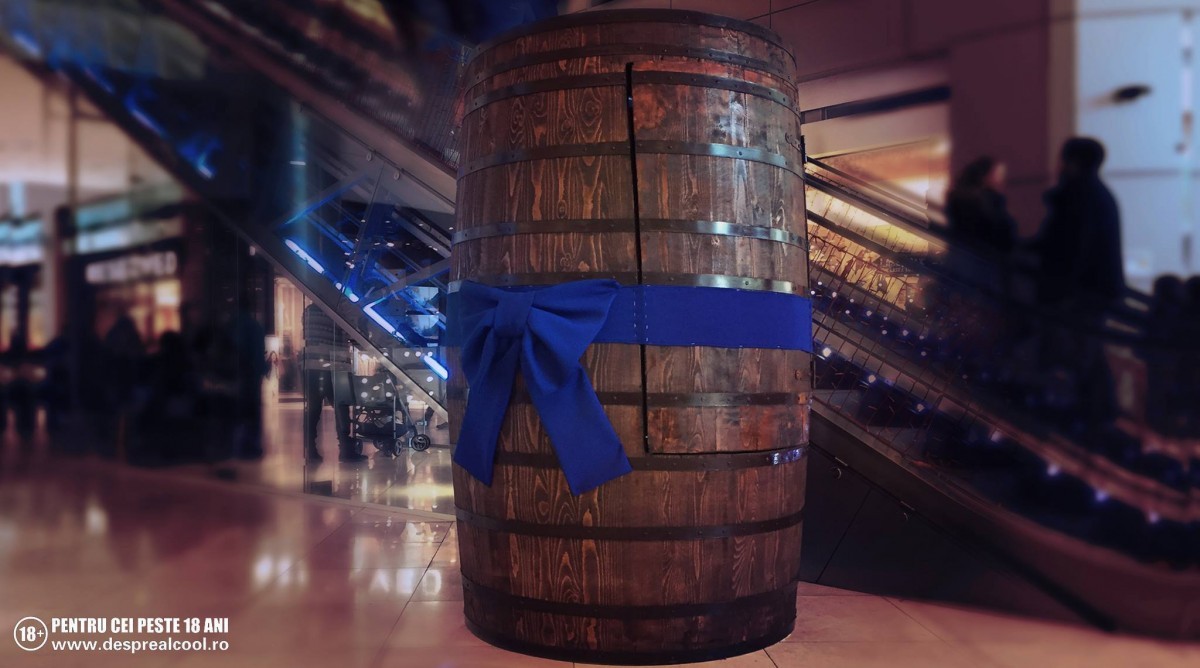 Astfel, odata cu noul an, ne-au batut la usa si rezultatele care au depasit indicatorii de performanta setati initial.
Datorita mesajului puternic comunicat in campanie, aproape 17.000 de utilizatori au transmis gandurile lor catre cei dragi prin diversele instrumente puse la dispozitie pe site, dintr-un numar total de peste 55.000 de vizitatori unici.
Retelele sociale au fost motorul acestei campanii, mesajul Timisoreana ajungand la aproape 3.500.000 utilizatori de Facebook in mai putin de o luna si jumatate. Mai mult, contentul video, o componenta importanta in comunicare, a generat 35% din reach-ul total al campaniei.
"Mai mult decat rezultate tactice de canal, arhitectura acestei campanii (atat din punct de vedere strategic, cat si mix de media) a dovedit ca digitalul poate creste indicatorii de brand si ca nu mai poate fi subestimat din punct de vedere impact. Sunt convinsa ca vom vedea din ce in ce mai multe campanii si strategii de comunicare anuale care au digital at core pentru ca aceasta este noua realitate a societatii in care traim.", a completat Andreea Strachina (Head of Communication Design la Kaleidoscope Proximity).
Campania "Sarbatori Acasa" a fost dezvoltata de echipa de brand Timisoreana, alaturi de Kaleidoscope Proximity, gmp Advertising, MSL Group The Practice si Syscom Digital, fiind desfasurata in perioada 27 noiembrie 2015 – 4 ianuarie 2016.
Echipele participante:
Echipa Timisoreana, URSUS Breweries:
Cristina Gherman - Senior Brand Manager Timisoreana
Corina Rijnita - Junior Brand Manager Timisoreana
Echipa Kaleidoscope Proximity, BBDO Group:
Andreea Strachina – Head of Communication Design
Dan Petru – Video Creative Director
Andreea Gavrila – Copywriter
Laura Belc – Art Director
Tudor Mardar – Art Director
Marian Ionescu - Social Media Manager
Alida Sindie - Social Media Executive
Denisa Vladuta - Community Manager
Alex Buraga – DTP
Vlad Ciocan – Technical Director
Miruna Ocnarescu – Client Service Director
Andrei Dragu – Account Director
Maria Turbatu – Account Manager
Cristi Pavel – Account Manager
Andreea Popescu – Account Executive
Mihail Musat – Web Developer
Alex Okros – Web Developer
Echipa GMP Advertising:
Irina Angelescu – Senior Account Manager
Catrinel Manolescu – Group Account Director
Stefan Lungu – Senior Copywriter
Radu Rebei – Art Director
Echipa MSLGROUP The Practice:
Oana Bulexa – Managing Director
Camelia Eremia – Client Service Director
Ruxandra Avram – Events Manager
Cosmina Tapliuc – PR Specialist
Echipa Syscom Digital:
Vera Palamaciu - Operations Manager
Maia Novolan - Managing Director