Experience with a side of experience and some extra experience sprinkled on top, for taste. The dish most employers want; advertising (still) makes few exceptions. If you haven't been doing creative work, frankly, you're bad for business. But let's not focus on sad realities, when we have better ones in reach. Like when opportunities to gain work experience - internationally, at that - arise from Facebook ads as you scroll your feed unknowingly.  
McCann Bucharest made this happen for 4 Spanish students of the Zink Project, a creative school in Spain. Through an online contest, these young creatives were selected to come to Bucharest and get wild. First and foremost, during brainstorming sessions; and then of course after-hours. Luis, Jose, Maria and Mike did both, successfully, working on clients like Coca-Cola, Vodafone, ROM, Primola, KFC or Arctic, while falling for our mamaliga and sarmale irreversibly. 
The idea came from Jonay Sosa, the guy who took his creative services to 20 different agencies in a year, by way of mini-van, in exchange for fuel. He eventually landed at McCann Bucharest as Group Creative Director for Coca-Cola. Once in motion, Catalin Dobre (Chief Creative Officer, McCann Worldgroup Romania) and the whole McCann team got involved to make these guys feel right at home - and at work.
This was the first edition of the McCann Bucharest Incubator, a recurring project in which the agency plans to partner up with creativity schools in Europe and so create a bridge between them and  young foreign creatives. Who, in coming here, have their accommodation, travel expenses and pocket money included. How it all went down, find out below.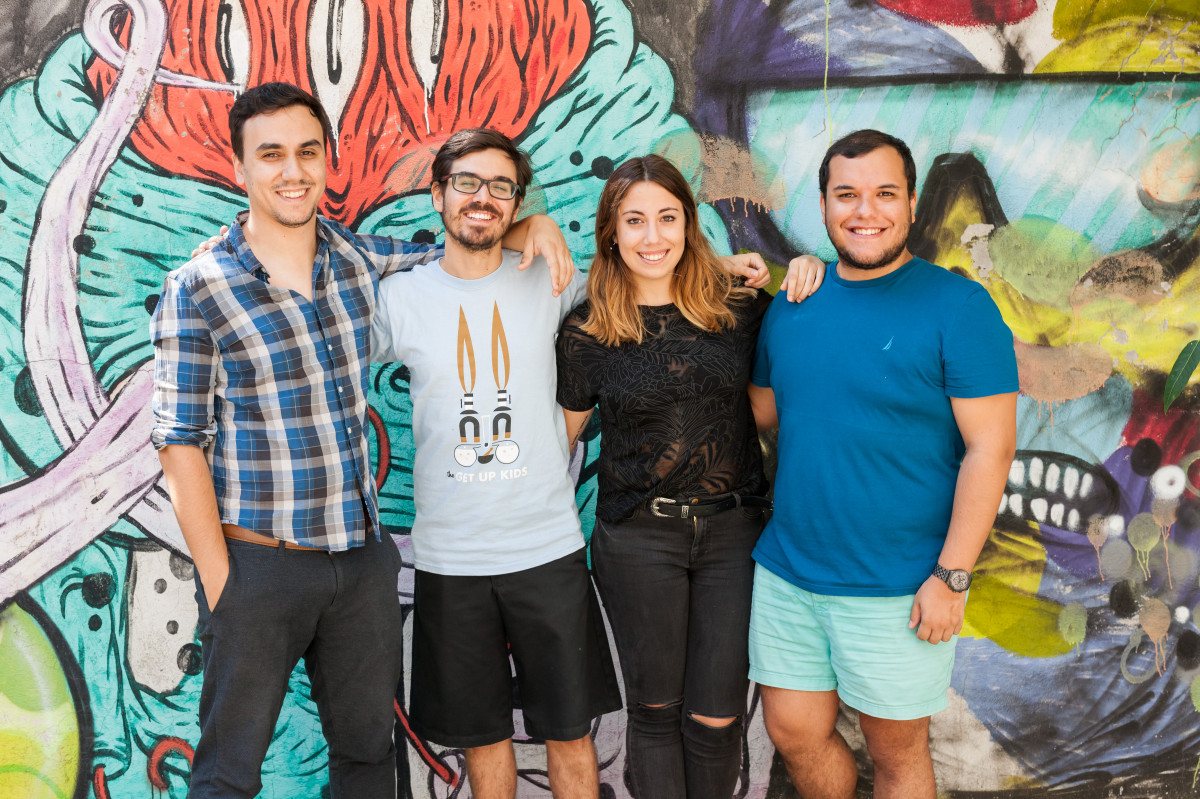 [Versiunea in romana a interviului, aici].
Bringing young European creatives to Bucharest
Catalin Dobre: We believe in growing talent and we joke calling ourselves a "school of creative directors". But it's funny because it's true. In time, a lot of young people started in McCann. Some of them at the first job, some of them with not much experience. Now they are some of the most senior creatives in the country.
The most important thing that allows people to grow is the creative culture that we have. And this is a culture based on diversity. If you put the right ingredients together, magic happens.
The Incubator is a project that wants to bring European Young Blood in our agency in order to enrich our diversity. It creates a link between us and the best European Young talent.
There is something really interesting happening: 5-6 years ago creatives wanting to work on regional or global campaigns, eager to have a shot at the big awards in the important festivals, looked for opportunities in agencies abroad. Now, creatives from abroad are seeing McCann Bucharest as a opportunity to do great work.
I'm a big promoter of this trend and we are doing everything on our power to encourage it. We need to conquer the world from here, from Romania. And we have the power to do it.
McCann Bucharest is already an office where you can hear people talking in English or in Spanish when stepping into the creative department. And not because someone is watching Netflix or soap operas. We are very much connected to the world. Besides the Irish, Spanish, Swedish creatives, we are handling Regional and Global accounts. This means that constantly we have a lot of people coming from abroad to work with our teams or to help coordinate projects.
How it works
Catalin Dobre: The Incubator is a program that works in partnership with creative schools across Europe. We work on the selection together, they make a shortlist, then we take a look at the portfolios and we choose the final participants.
The point of the program is to integrate the European young talent in the day to day agency process. They need to work on the day-to-day briefs. On the big clients. We think this is valuable because they can come with different perspectives, while also better understanding the way we work, the way we create.
The Spanish creatives worked on briefs from international brands like Vodafone or Coca-Cola, but also on clients that have a strong Romanian heritage like ROM or even Arctic.
We wanted the young talent to surprise us with their own takes & perspectives, coming from a different culture. And it worked. Lovely people and fresh ideas. It was a very interesting experience.
When they first came, we told them "Guys, you need to be like machine guns. Let's see loads of ideas, don't censor yourselves, don't hold anything back. Challenge us, be outrageous, say stupid things.". And they did. And it was great. At the end of the day, they got the nickname: "The Machine Guns".
Who takes part in the Incubator project
Catalin Dobre: The team is the whole agency. We think that everybody needs to be available for this project. Everybody with different things: some with planning, some with time, some with advice and some with the going-out program, beers and clubs :) The Bucharest fun city life is part of the experience, of course.
But I want to give a special thanks to Jonay, our Group Creative Director for Coca-Cola. He is at the heart of this program. He spent a lot of time with our Spanish crew and he invested a lot of energy in the initiative.
Also I want to reach out and thank our partner Zink Project, the most awarded creative school in Spain, for all the help in this project. And looking forward to doing more amazing things together.
Jonay Sosa: In my professional experience, to work on different markets, with different processes and ways of thinking is the best thing you can do to improve your skills and to widen your mind.
When I was doing ideasforfuel.com I promised myself to give an opportunity to other people to experience the same as me, and that's why the McCann Incubator came to life.
I think it's a big opportunity for the guys to grow and it's also a great one to us to have fresh blood that can spark creativity in our teams too. Having people in McCann from other cultures with no backgrounds and prejudice about our market gives us the chance to explore new approaches to everyday briefs.
Personally I'm very thankful to the agency and to the Spanish school ZinkProject.com who helped us to bring the guys in here ;)
Frequency?
Catalin Dobre: This is the first edition of many. We started with a plan to do summer editions, but we might extend that and do it more often.
The Spanish Team of Incubator '17
Luis Gutierrez Candela: I've been working in advertising since I was 21 (now I'm 27). I started in a tiny creative department at Havas Group and almost 3 years later I moved to TBWA Madrid. I worked mainly for PlayStation, McDonald's, Spanish Lotto and Ecoembes (a recycling company).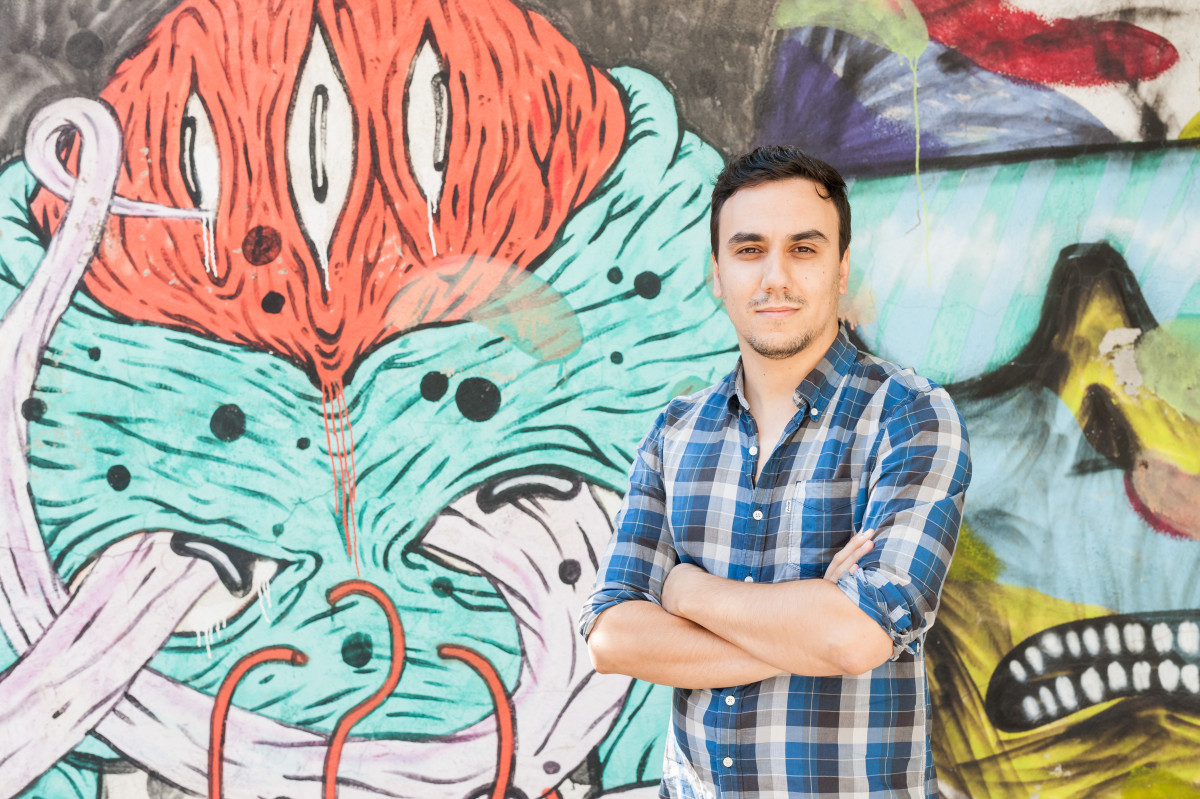 I'd been thinking to get out of Spain and work in an English speaking country. Improve my language skills and discover how the advertising around Europe is. So, the first time i saw the contest i thought "Luis, this is the opportunity that you are looking for, man!!!" and I applied instantly (yeah, sometimes i speak to myself ).
I didn't think they were going to choose me to this project because they were looking for interns, but I didn't care to becoming an intern again, I just wanted to work at McCann Bucharest.
Maria Carrillo: One year ago I finished my degree in Advertising Communication at the European University, totally convinced about being an art director, because I am one of those people who can't stand badly designed menus at the bar (it really ruins my night!), so I started working at Contrapunto BBDO in Madrid for brands like Smart, RACE, FOX, ClearChannel and AECC.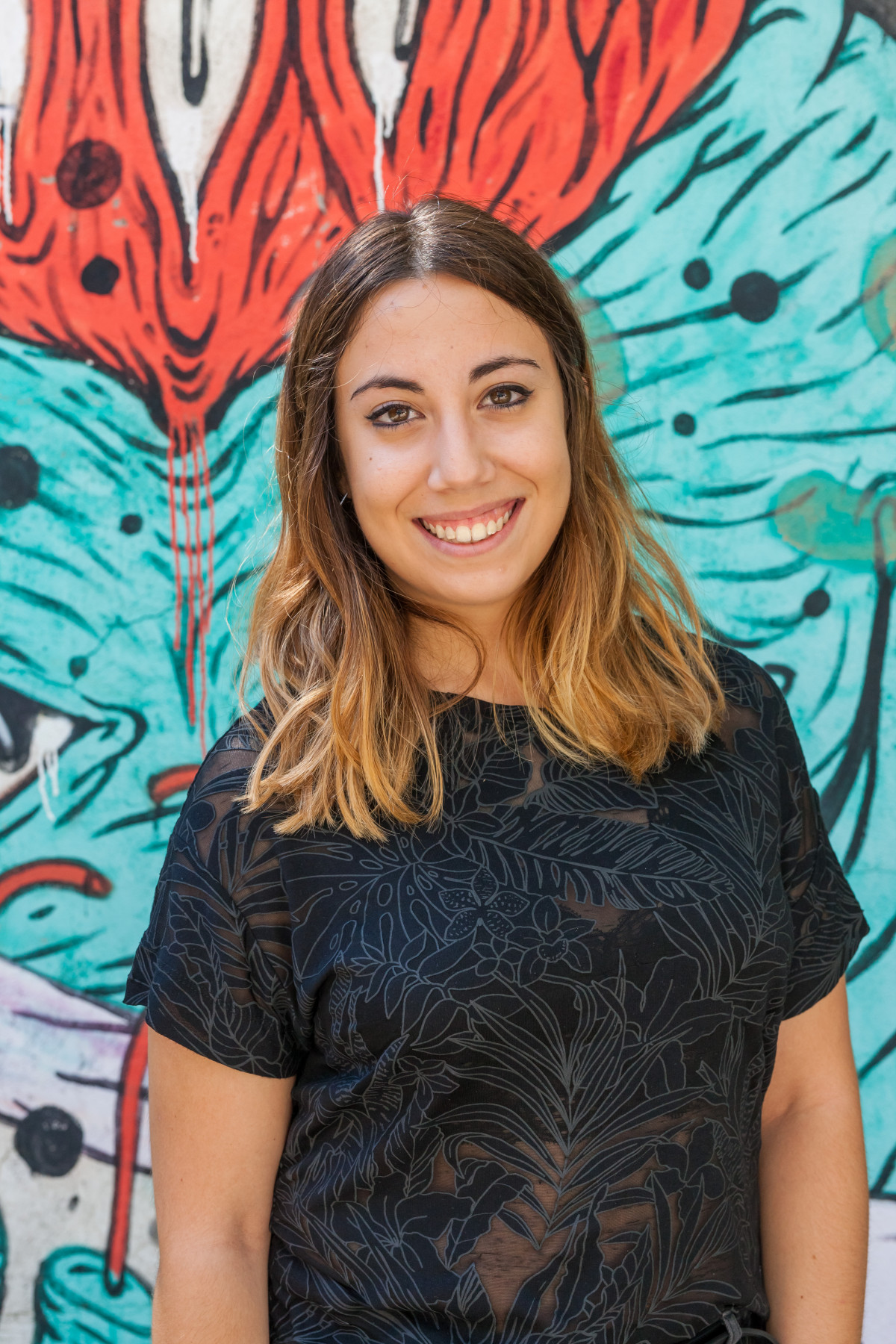 6 months later I was offered the opportunity to come to McCann Bucharest so I thought "WOW! I love traveling, meeting new people and, of course, good advertising" and McCann had the perfect ingredients to be a place to love.
I didn't know much about this country, I have to admit. But of McCann Bucharest I'd already heard through all the awards; and, of course, the ROM with the American flag campaign is well known in Spain. 
Miguel Rincones Salinas: My friends call me Mike. I'm a millennial (23 years old) and traveler, who firmly believes that Toy Story's plot is real. I graduated in Advertising and PR at Camilo Jose Cela University in Madrid.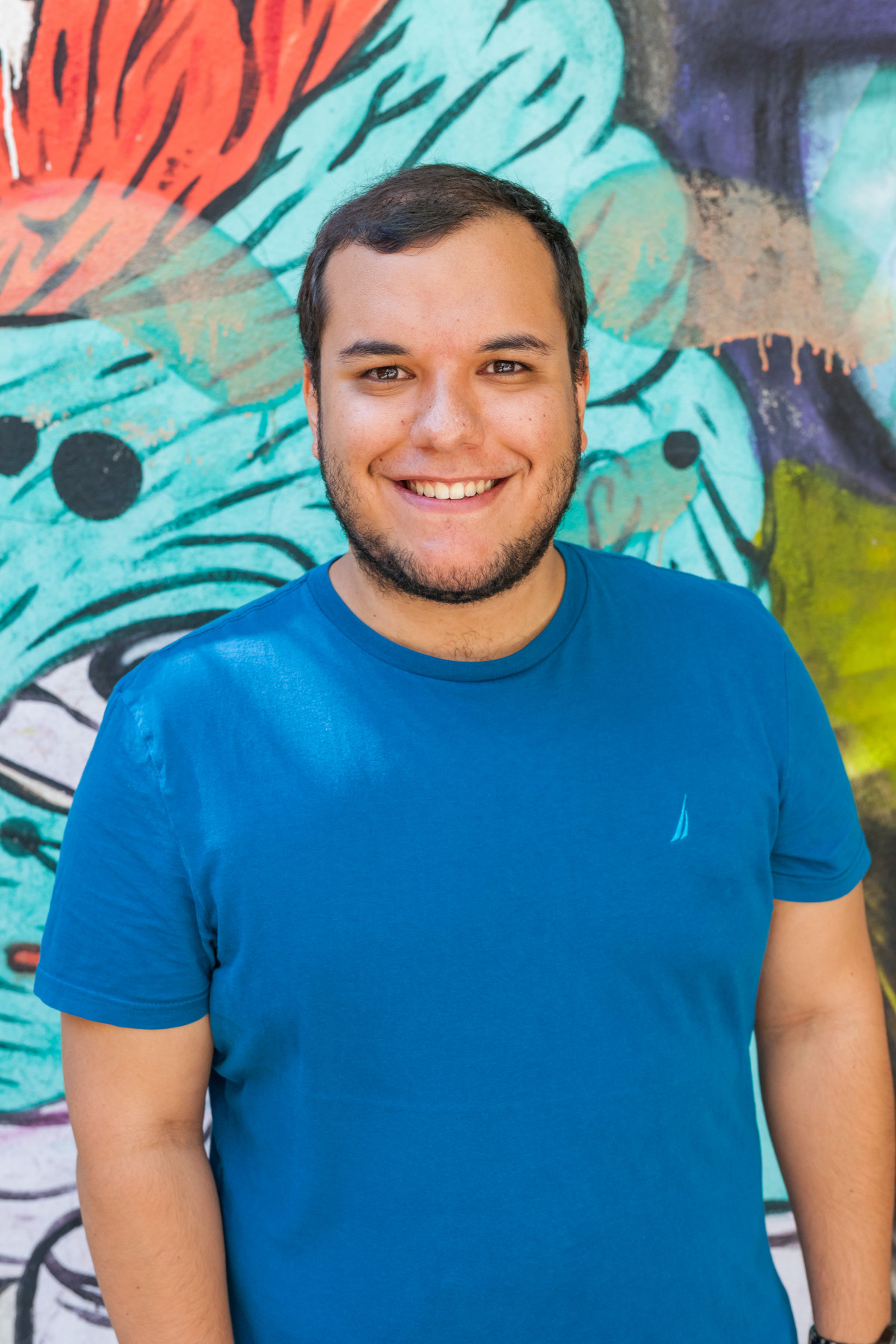 Before coming to McCann Bucharest I was attending the creativity master that Zink offers. I didn't have any experience in advertising agencies, so it was a thrilling opportunity I couldn't reject.
This time, I didn't make the usual research when you are about to travel a country. I didn't want to know lots of things beforehand, I really wanted this country to surprise me. 
Jose Luis Martin Navajas: For the last five years I've been working as a copywriter in some agencies (d6, Coonic, TBWA) and as a freelancer. Besides clients, briefs and deadlines I always try to keep my mind active by developing personal projects and traveling.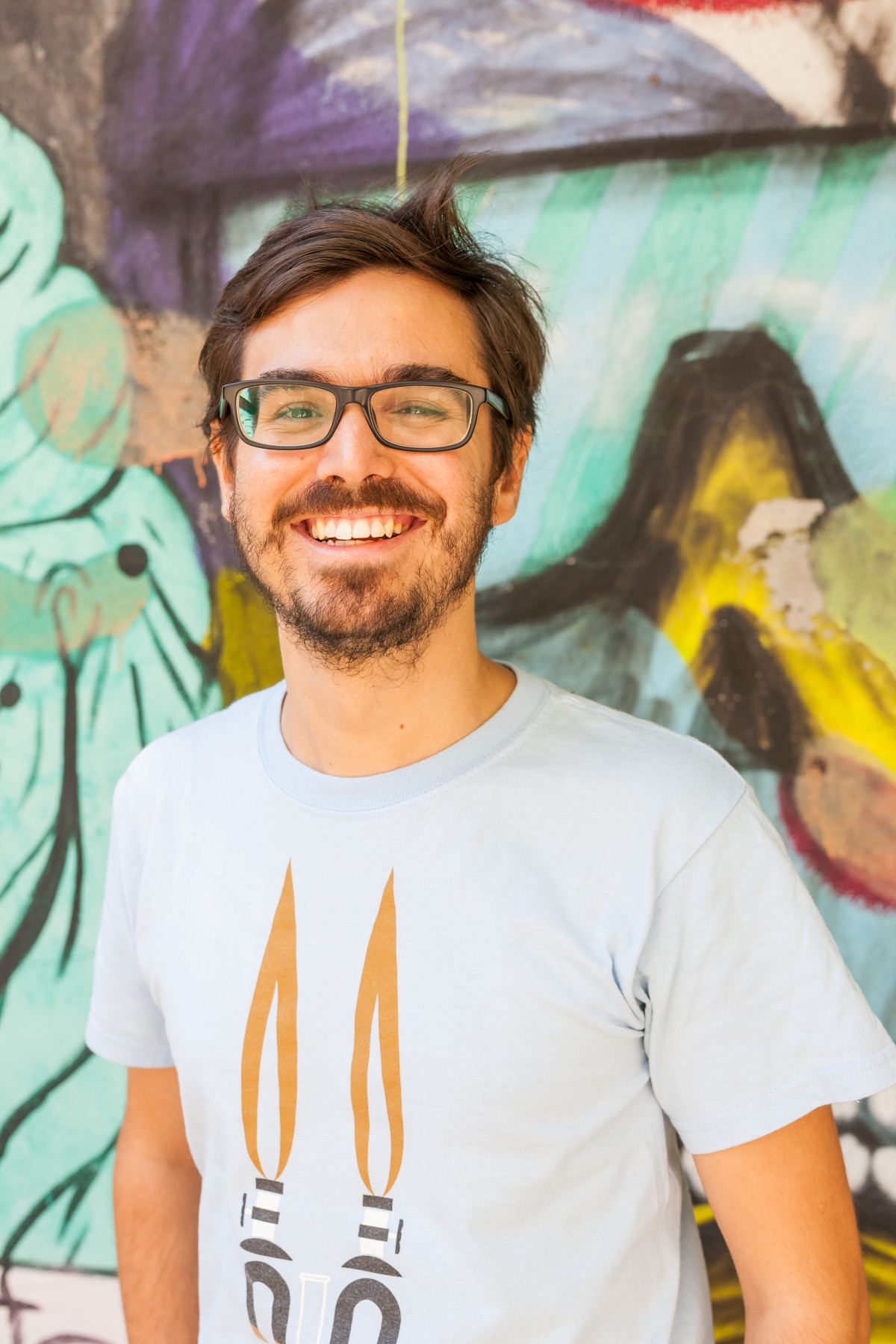 I decided to come to McCann Bucharest 'cause it was an unique opportunity to keep growing in one of the most creative agencies in Europe, and also a chance to get deeper into a culture which I didn't know much about.
The experience
We all got different places to accommodate. All from McCann colleagues. We were welcomed really well, they helped us with the transportation and so on. 
We spent the first week working on currents projects. Some for Primola, Sprite and a coffee brand. We had to work very fast because the timing was really tight and we left the office at night every day.
Then Catalin gave us some briefs to work on, for the Festival of New, an internal creativity festival in McCann, so that's how we started to work on KFC, Coke Zero, Paul, Vodafone, Virgin Radio and Pegas. 
Some days we worked on quick brainstormings for Coca-Cola - ten ideas on the table and just an afternoon to develop all the boards. Crazy. But it went very well, some of the ideas are still on the table.
In terms of nervousness, once we arrived we didn't know how things were around the agency or the workload around the accounts. But soon we were integrated into the team and we followed the agency rhythm.
What surprised you most during your time here?
As we didn't have any knowledge about the country, we were surprised most of the time we spent here. Our first weekend in Transylvania gave us a bigger perspective of Romania, but we feel that there are still many things on the checklist... Who knows, maybe with the next visit :)
P.S. We really fell in love with mamaliga and sarmale.
New knowledge
We learnt a fresh new way to face briefs and projects that will help us a lot back in Spain or wherever we'll go. Also, we met lots of passionate creative people that always gave us new points of view and useful insights. Besides that, working in such a big agency encourages you to work harder and better.