Cea mai mare conferinta de comunicare si relatii publice din Romania revine cu cea de-a 12-a editie! PR Forum vine in intampinarea celor care vor sa stie in permanenta care sunt noile idei in comunicare, ce strategii folosesc branduri cunoscute si cum sa realizezi campanii relevante. Pe 29-30 martie, la JW Marriott Bucharest Grand Hotel, participantii vor lua parte la 2 zile de conferinte, seminarii si cursuri intensive.
Iata de ce nu trebuie sa ratezi editia 2018 PR Forum:
EXPERIENTA INTERNATIONALA
Invitat special al PR Forum este Merlin Koene, Executive Vice President Communications, ProSiebenSat.1 Media SE. Merlin si-a inceput cariera ca jurnalist, fiind inclusiv reporter pentru CNN, 3sat, ORF si Spiegel-TV. Dupa ce a oferit si consultanta globala strategica in domeniul comunicatiilor la CNC, s-a indreptat catre corporate communications. Intre 2009- 2017, Merlin Koene a lucrat la Unilever ca Director of Sustainable Business & Communications. In prezent coordoneaza grupul de comunicare al ProSiebenSat.1 in calitate de Executive Vice President.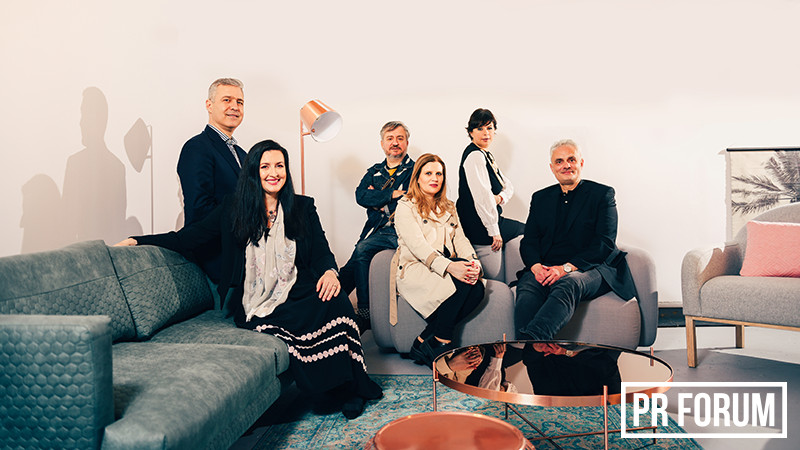 TENDINTELE INDUSTRIEI
Unii dintre cei mai cunoscuti oameni de PR din Romania vor aduce in prim plan tendintele care conteaza acum in comunicare! Peste 30 de specialisti din industrie vor prezenta idei, solutii si oportunitati pentru companii. Printre vorbitorii acestei editii se numara: Cristina Hanganu (Director de Comunicare si CSR, Lidl Romania), Adina Ionescu (Director de Comunicare & CSR, Grup Renault Romania), Alexandra Raut ( Brand Manager, Huawei Romania), Catalin Cindea (Head of Corporate Affairs, British American Tobacco Romania), Dana Dobrescu (Communication Manager, Unilever South Central Europe), Ioana Manoiu (Managing Partner, GMP PR), Oana Bulexa (Managing Director, MSLGroup The Practice), Sorana Savu (Senior Partner, Premium Communication), Alexandru Paius (Senior Partner, IMAGE PR), Crenguta Rosu (Managing Partner, DC Communication), Irina Roncea (Deputy Manager Director, Golin Romania), Monica Jitariuc (Managing Director, MSLGroup The Practice).
PR ACADEMY - WORKSHOP-URI INTENSIVE
Platforma PR Academy, locul in care cele mai importante tendinte si nevoi sunt transformate in cursuri interactive, revine si in acest an cu patru seminarii menite sa ofere doza necesara de creativitate si solutiile practice pentru provocarile majore din comunicare.
YOUNG PR SEMINAR
Cel mai practic seminar de Relatii Publice dedicat studentilor, revine pe 29 martie la JW Marriott Bucharest Grand Hotel. Essential Toolkit in Public Relations este un seminar cu multe studii de caz si sfaturi concrete care vor oferi o imagine cat mai realista a activitatii de relatii publice.
PR Forum este un eveniment organizat de Evensys in parteneriat cu Orange, MedLife, Coca-Cola HBC si Danone, cu sustinerea: DC Communication, GMP PR, Golin, Image PR, Premium Communication, MSLGROUP The Practice.