Double-sense, triple-sense and a pirouette, a joke and a product. Puns are right at the center of Czech ads according to David Suda. His advertising path started simply: an interview, a recommendation, a trial period turned into a part-then-full time job as a junior art. He was an art director for Saatchi & Saatchi Prague, then Publicis, Mark/BBDO, VCCP Prague and currently coordinates creative at WMC | GREY Czech Republic. He's not that much into puns. He prefers ideas. And believes there's a lot more room for brave clients and crazy ideas in Czech advertising. His story is right below, where he talks about the evolution and changes the local advertising market has seen, local particularities versus globalization, consumers and working under a multi-purpose paradigm.
Versiunea in romana a interviului se gaseste chiar aici.
Your start in advertising
It is combination of art and business. My dad is business man, my mom is dance teacher. And I am their combination too.
And in the time, when I was looking for a job, working in advertising used to be cool.
My first creative director Chris Steinmann told me after couple of months of working on junior art director position: "You are gonna be creative director one day." I have no bloody idea how could he figure it out. But he was the boss, so I followed this pathway.
First agency interviews
Not really important memories from interviews. No trauma, no excitement. I had recommendation from a friend. I offer my services for a month for free. Then free trial became part time and after six months full time.
Well, after three days, I wanted to quit. I had brief on my table, I had no idea what to do with it. I wanted to stand up and walk away. How other people can come with ideas?
When I was able to generate ideas, I wasn't able to judge it. I didn't know, what is good and what not. Later on I could recognize it. Now I have to be able to move further ideas of other people within seconds (or at least minutes... ok, hours is still ok).
The local flavour
We do not take things seriously. That's why plenty of advertising is based on humor. Mobile operators are fighting between each other, who is more funnier. This trend also occupied bank sector. So now all bank ads need to be funny too.
People here also love double meanings and playing with words. I hate it. I don't mind if you play with it just a little bit. But if there is no idea and the only idea is a double meaning which has nothing to do with product? Seems stupid to me. But not to be just negative, people here are able to have fun of themselves. And brands which are able to make the same, they are loved.
Local vs Global
I don't know about many examples. But there is one. Pillsner Urquell, on of the most famous czech beers, had great communication concept for years: "true wealth is hidden inside". Their ads were epic. They were discovering historical moments from czech history, when people demonstrated their courage or bravery.
Client felt they ran out the historical events. And changed the proposition to: "Pillsner Urquel is an original." Simple clear message for foreign people. They didn't know, that Pilsner Urquell is the first pilsner beer ever. But we know and that's our true wealth and we don't need anyone else to tell us this in ads.
I don't feel it like an issue here. I think it is just solitary examples. For example T-Mobile have total different communication here than in other countries. Double meanings of course.
Significant changes in the industry
It is in transforming process. The market was split on classical big ATL agencies and digital agencies. ATL agencies had ideas and digital agencies were dynamic and solutions but their ideas were like: "Let's do it like people in this famous campaign." Clients didn't care and digital agencies grew up quite quick. So they had enough money to hire senior creatives from big agencies. Couple of digital agencies proved, they can come up with original creativity. Couple of big agencies proved, they know what's the different between banner and facebook post.
I think, czech creative market is doing quite well. We are small market, our campaigns do not appears in news so often as you can see in foreign case films. Of course we miss more clients with guts, more creative poeple with super insane/smart ideas and we much more use existing technology rather than develop our new one.
The factors that influence the industry
Hard question. Usually it is economic situation. Now it's ok. But I remember time, when big price tag was better than big idea.
But in general we have the same influencing factors like everybody else. Except economy it is weather, season, habbits, trends etc.
How does technology influence the creative product
I already mentioned this. We are small market and we use more existing technology. Anyway in future I think technology will supplant also creative work. Or big players like Facebook or Google will eat agencies like "single-mouth-food"
Digital advertising is now annoying the same way as it used to be years ago in classical media (TV, OOH). Good sides are brands trying to respect peoples privacy, values and possibility of choice.
If a stranger saw the Czech commercials...
I would be very curious about that. If you watch commercials on TV, there is huge amount of adapted communication for huge brands. Czech people appreciate local communication based on czech insights. This can be probably hard to understand to foreigners.
Illustrative local campaigns 
KOFOLA - KFL CAMPAIGN
Kofola is one of the most creative brands on czech and slovak market. Last year they made with our agency campaign focused on young audience based on their LOL, OMG, WTF words. We created whole language based on this - TVCs, videos, POS, billboards and also packaging. We changed names of whole brand to KFL and names of all flavours.
AIR BANK - MAC vs. PC concept
Stealing concept from Apple is not really creative. But it describes czech adverteising a bit. When AirBank came with this, every creative person was disgusted. Copying famous concept? Never. AirBank didn't give a fuck and made one the most visible bank communication on czech market. 80 ads were shot during approx 5 years. Other banks started communicate with humor.
T-Mobile - double meanings, tripple meanings, yeah and also product
Local marketing with strong person Martin Jaroš decided to create local communication. No hardselling of cheap phone calls. Concept with good czech actors and content equally good as czech comedy movie. They just had fun and people loved it. The only creative concept was double meaning and good actor. Each campaign just changed topic (school, hospital, airport, space...) and used double meanings from each area with mobile/internet services. Vodafone created family sit com and tries to do the same for years.
Work Bio
 Heineken Secret Experience
FILM MUSIC PRAGUE - Music of Hollywood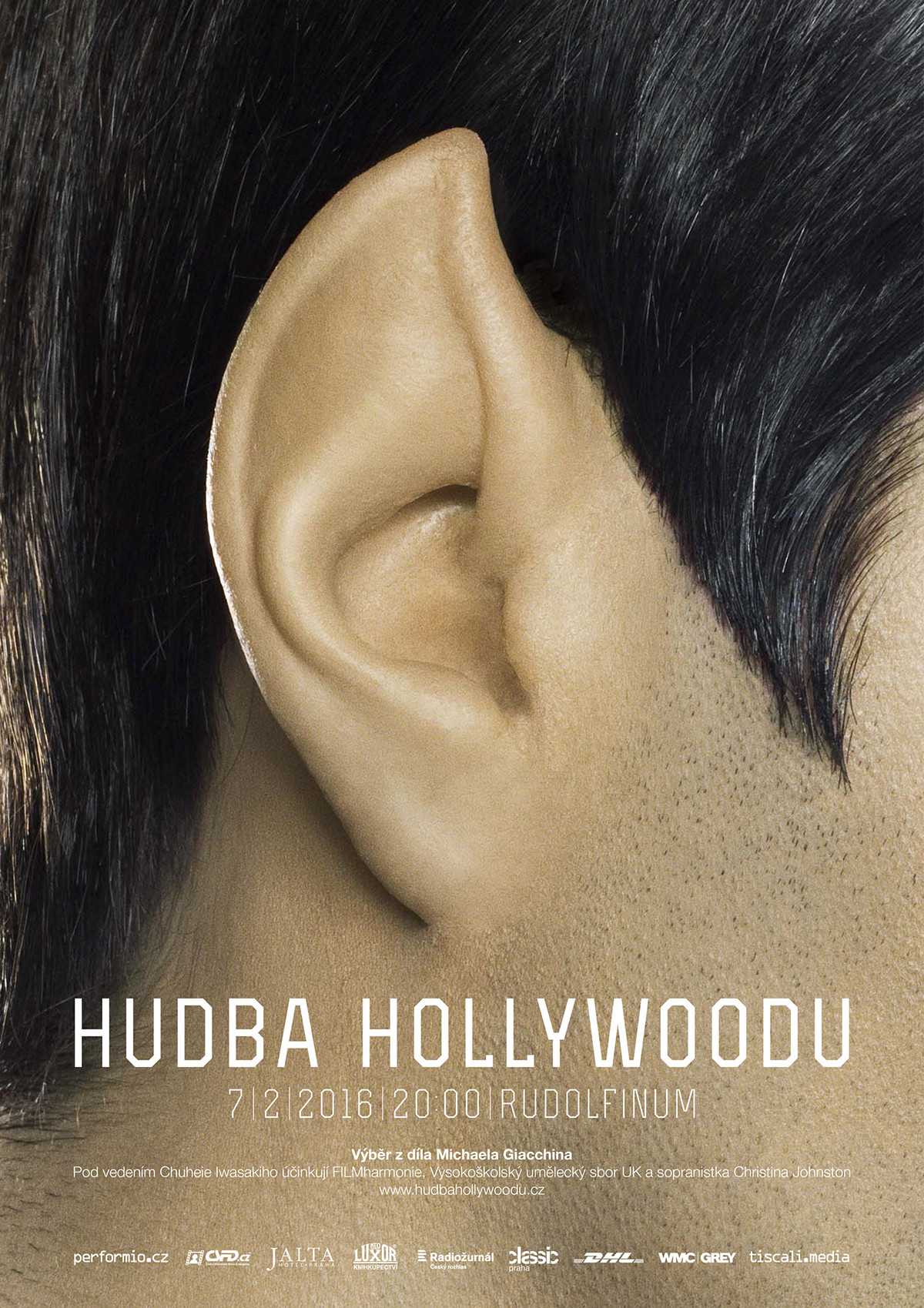 STAR WARS: A MUSICAL SHOW poster
EDA
EQIP - CD cover design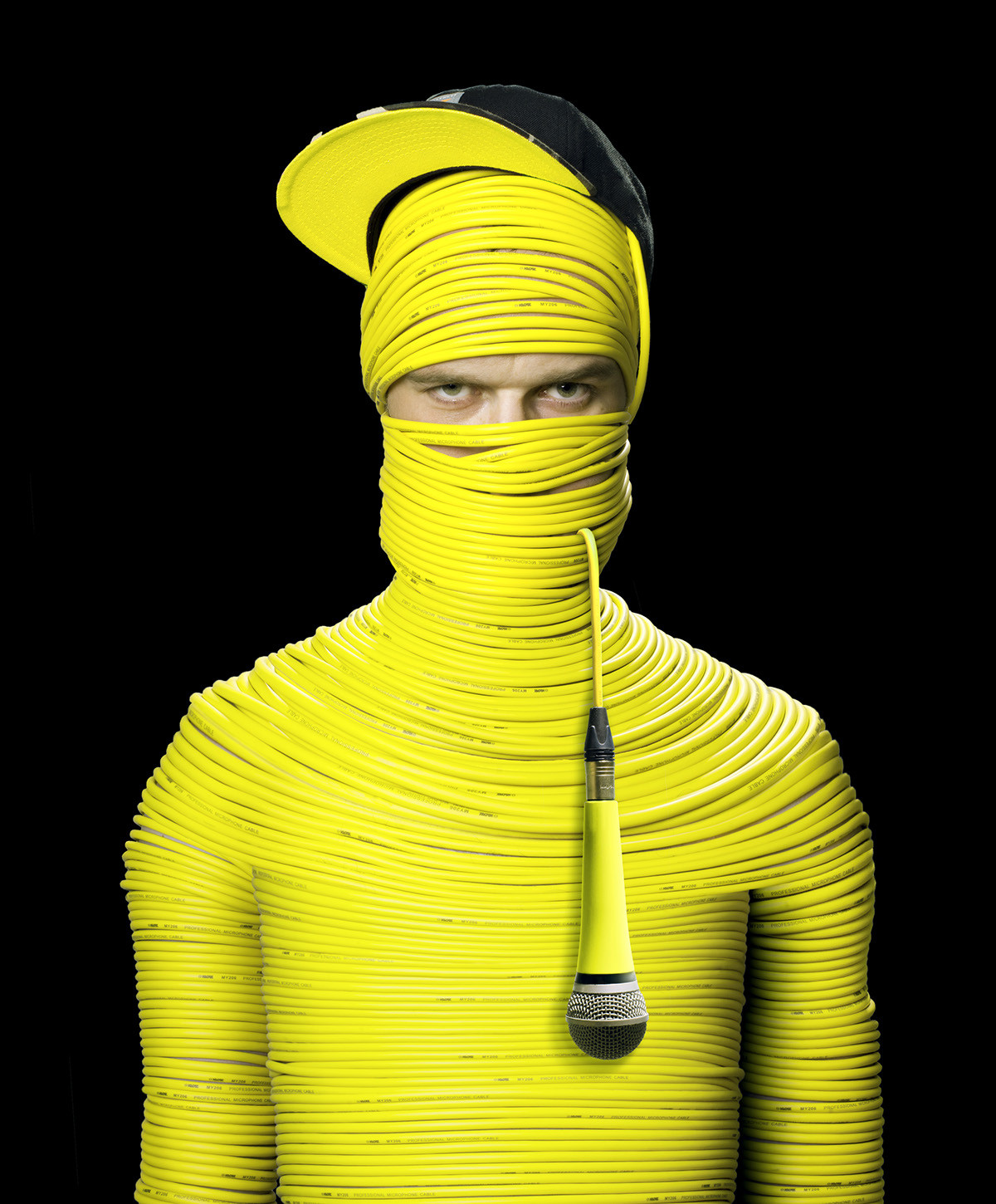 Metrolapse
Sunday Donor
Homeless Flashmob