Verdictul "ce repede s-a facut octombrie" inseamna si apropierea iminenta a acelui moment din an in care ne strangem sa aplaudam creativitatea locala si creionam peisajul ultimului an de publicitate romaneasca.
Ca si anul trecut, in aceasta misiune avem sprijinul juriului international al Premiilor FIBRA #2, prezidat la aceasta editie de Casey Rand (Group Creative Director, Droga5 New York). Iar ei i se vor alatura la Bucuresti urmatorii creativi de top din toata lumea: Casey Bird (Freelance Conceptual Writer & President, She Says London), Aitor Borras (Associate Creative Director, apple tree communications), Soomean Chang (Freelance Creative Director), Till Eckel (Executive Creative Director & Managing Director, Jung von Matt Berlin), Howard Finkelstein (Senior Copywriter, Wieden+Kennedy New York), Levan Lepsveridze (Chief Creative Officer & Co-founder, Leavingstone) si Jussi Pekkala (Creative/Copywriter, hasan & partners). 
Despre fiecare membru al comitetului creativ FIBRA, amintim cateva highlighturi in continuare. Mai pe larg, ne povestesc cum s-au gasit cu publicitatea chiar ei, intr-o serie de interviuri pe care am inceput sa le publicam aici. 
Casey Rand (Droga5 New York)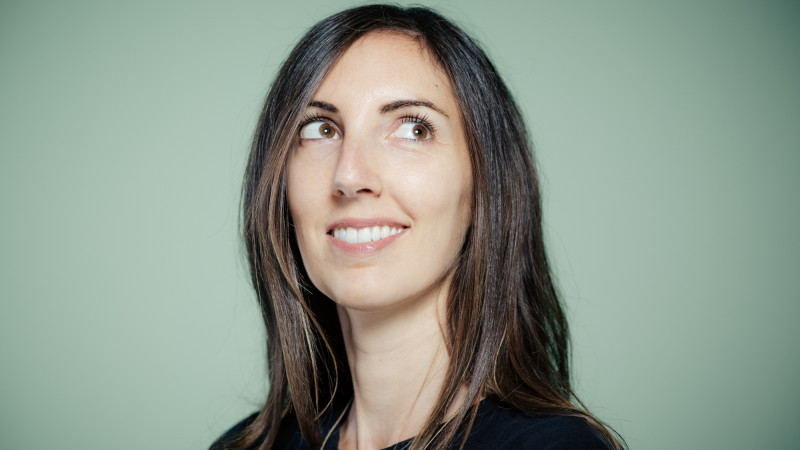 De 4 ani la Droga5, dupa ce a trecut prin BBDO si Silver+Partners, Casey Rand (Group Creative Director, Droga5) e cea care a primit primul Glass Lion in 2015 (anul infiintarii categoriei) pentru campania National Women's Law Center - "Equal Payback".  Tot ea se afla si in spatele unor campanii ca Under Armour - "I Will What I Want" (Misty Copeland) sau Clinton Foundation - "Not There".
Are pe rafturi mai multe tipuri de metale, creioane si statuete - via Cannes Lions, D&AD, Effie, The One Show, Webby's si tot asa - plus o carte de comedie la activ, scrisa alaturi de Tim Gordon, actual coleg de creatie la Droga5.
Despre parcursul ei in advertising, ne-a povestit pe indelete aici. Iar legat de FIBRA, Casey spune asa:
I think it's going to be great! I'm excited to meet the other jurors and visit a part of the world I've never seen. Hopefully we'll all come away feeling inspired and have a fire lit under our asses to do better work. IMO, that's the main value in award shows - raising the bar and lifting the whole industry up.
Levan Lepsveridze (Leavingstone)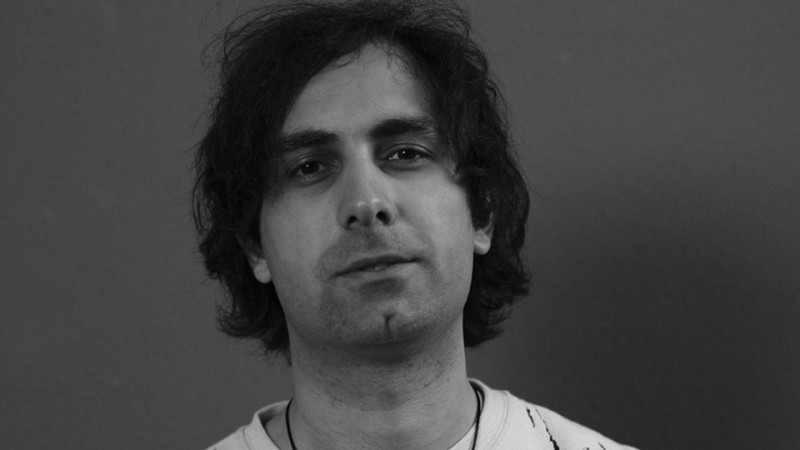 Primul Leu la Cannes din istoria Georgiei a revenit lui Levan Lepsveridze (Chief Creative Officer & Co-founder, Leavingstone) si agentiei pe care a fondat-o in urma cu 5 ani. Inclinata spre inovatii la nivel de media si stunturi offline neconventionale, Leavingstone a inceput cu administrarea catorva conturi de social media branded; in 5 ani, a ajuns de la 4 la 120 de angajati.
Proiectele Leavingstone au fost premiate la Cannes Lions, Eurobest, Epica Awards, Golden Drum, ADC*E Awards, London International Awards, Golden Hammer sau Ad Black Sea. 
Povestea lui Levan o gasiti aici, cu un mic preview legat de primele lui contacte cu publicitatea romaneasca, mai jos:
 I was aware of Romanian advertising since its early days. I remember we were inspired by ROM case when starting our agency. After discovering the ROM campaign and Adrian Botan, I started reading a lot about Romanian industry. I found that we share lots of similarities and I think at some point we will have to walk down the same path the Romanian industry did 5-7 years ago.
Till Eckel (Jung von Matt Berlin)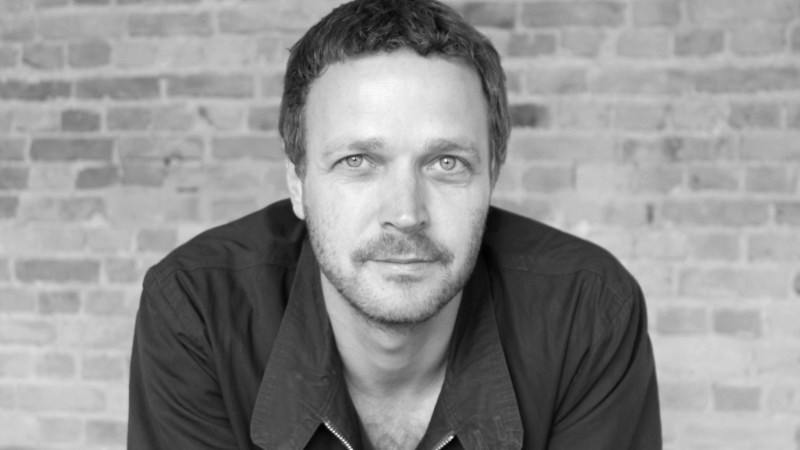 Ce a invatat Till Eckel (Executive Creative Director & Managing Director, Jung von Matt Berlin) in cei 20 de ani de publicitate petrecuti in agentii ca Heimat, DDB si Jung von Matt (de 7 ani incoace)? Lectiile ni le-a esentializat aici. 
Una dintre ele: resursa inepuizabila de care dispune e  credinta in oamenii din jurul lui. Nu ca ar fi cei mai destepti sau ca ar avea tot timpul dreptate, ci credinta ca nu gresesc profund in majoritatea timpului.
Iar echipele coordonate de si din jurul lui Till n-au dat gres lucrand pentru clienti ca Hornbach, Volkswagen, Kayak, BMW, Audi, Netflix sau Nikon, strangand o suita de premii la Cannes, Clio, London International Awards, Epica, Eurobest, New York Festivals sau ADC*E Awards.
Si doua sfaturi de la juratul Till Eckell:
Since we are an international jury, it might help to explain (to us stupid foreigners) the insight very well. And please leave out the numbers about how many views there were and how "the whole world was talking about it".
Soomean Chang (Freelance Creative Director)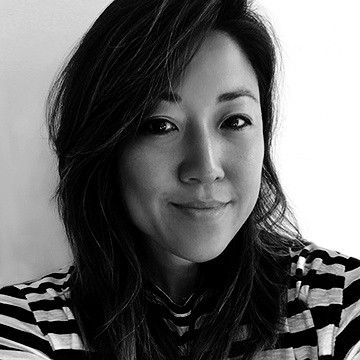 Art Director din 2001, Creative Director de prin 2009. Cu aparitii prin agentii ca Bozell, BBDO, M&C Saatchi, Cramer-Krasselt si cu o oprire in media, unde a participat la crearea si finisarea mai multor productii de scurtmetraj si documentar iesite din The Curve Films, ramura de productie a NBCUniversal. 
Soomean Chang  lucreaza in regim freelance din 2013, pentru clienti ca Staples, Nestle Toll House, Estee Lauder, Maybelline, Starbucks, Verizon, Seiko, Shiseido sau Unilever. Ne intalnim curand si intr-un interviu cand ne va spune despre rolul de antreprenor - in 2007 a lansat brandul Shubi Shoe Bags: saculeti fashionable pentru pantofi (ca sa nu-i mai arunce lumea in pungi de supermarket la final de bagaj).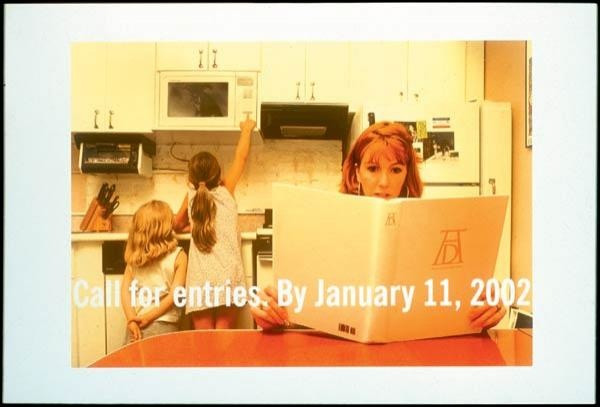 Mai sus: rebrandingul agentiei The Strategy Collective, condus de Soomean; print premiat cu Gold la Cannes Lions parte dintr-o campanie realizata pentru ADC Awards.
Howard Finkelstein (Wieden+Kennedy New York)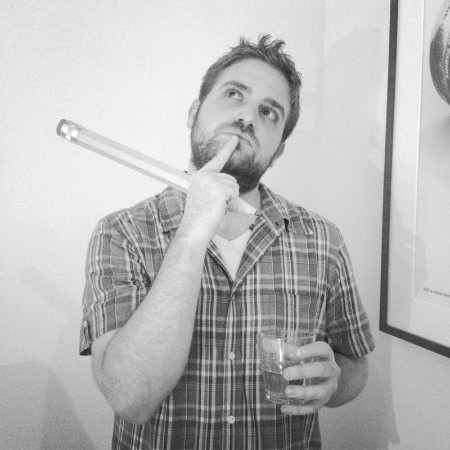 Howard Finkelstein se prezinta ca un "long-term relationship type of a guy" inclusiv in publicitate (de pilda, intre 2005 si 2015 n-a trecut pe la niciun interviu). Un mare admirator al lui Eric Silver, Howard l-a urmat din DDB si pana la fondarea propriei agentii Amalgamated, devenita ulterior Silver+Partners. Ulterior, Howard s-a intalnit cu Wieden + Kennedy si s-au potrivit.
De-a lungul carierei, Howard a rezolvat diverse probleme creative - intre care si "ce facem de Superbowl?" - pentru clienti ca Duracell, Ben & Jerry's, Bud Light, Pepsi, Phillips, Hertz sau Lipton. Are in palmares premii de la Cannes Lions, One Show, D&AD, Cresta si altele. Si, ca sa stiti, intamplarea face ca este si sotul Presedintei juriului FIBRA#2.
Casey Bird (Freelance Creative/Conceptual Writer)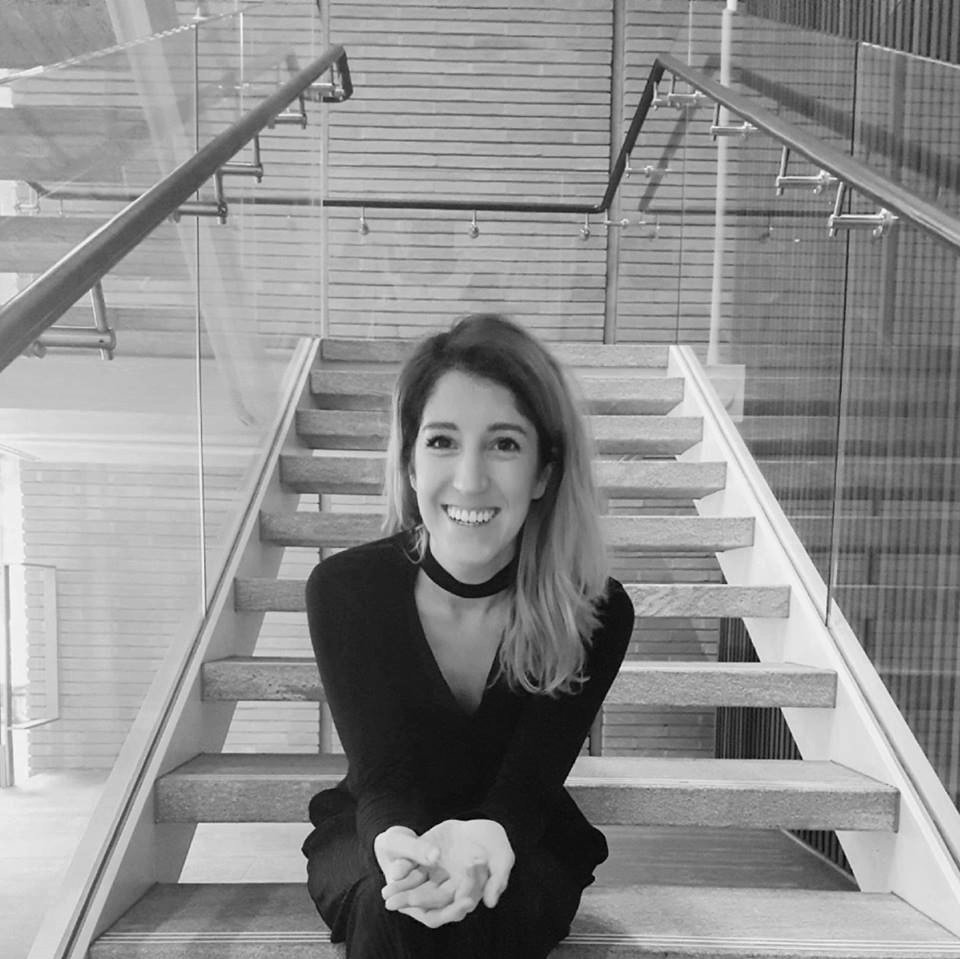 Din Londra la Bucuresti ajunge in noiembrie si Casey Bird, mentionata pe listele Campaign's Future Female Leaders, The Drum's 50 under 30 sau The Dot's 100 Female Future Leaders. A petrecut cativa ani in creatia Ogilvy & Mather Dubai, unde a lucrat pentru Volkswagen, Coca-Cola, Dove sau Unilever.  Revenita in UK, a pornit pe cont propriu, colaborand cu agentii si clienti: YouTube, Livity, R/GA, Grey London, Sunshine, Gravity Road, Razor Fish, VCCP, Mr. President, Ogilvy & Mather, DOER Paris. Proiectele ei au fost vazute si premiate la Effie, D&AD, Dubai Lynx sau BIMA Awards.
Aflandu-se prin zona freelance, a fondat The Freelance Circle, o platforma care sa usureze toate colaborarile freelance prin feedback anonim. Casey este si Presedintele organizatiei She Says UK,  dedicata tinerelor femei din industriile creative, unde conduce programul de mentorat "Who's Your Momma" pe care l-a co-fondat in 2015.
Aitor Borras (apple tree communications)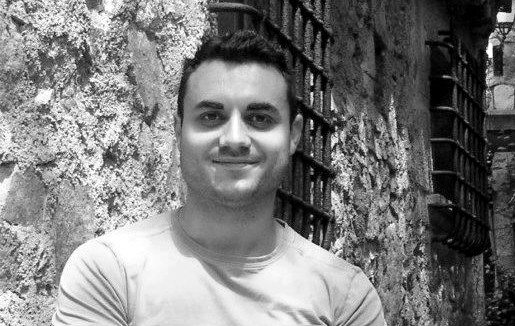 Astazi un Associate Creative Director in PR, Aitor Borras si-a inceput cariera in publicitate, la creatie. 5 ani i-a petrecut in departamentul creativ de la Grey, care s-au lasat cu premii la Cannes Lions, London International Awards, New York Festivals, FIAP (Festival Iberoamericano de Publicidad) sau El Sol (El FEstival Iberoamericano de la Comunicacion Publicitaria), plus o campanie publicata in Luerzer's Archive.
Au urmat alti 5 ani, la ROAD Publicidad, ulterior ajungand in agentia de PR apple tree communications. Aitor este si ilustrator si CD al unui brand propriui de tricouri, Historias Para Llevar. De-a lugnul timpului Aitor a lucrat pentru clienti precum Nokia, Ambi Pur, Mitsubishi, SEAT, Lindt, Skoda, OCB, Kiwi, Pilot si altii.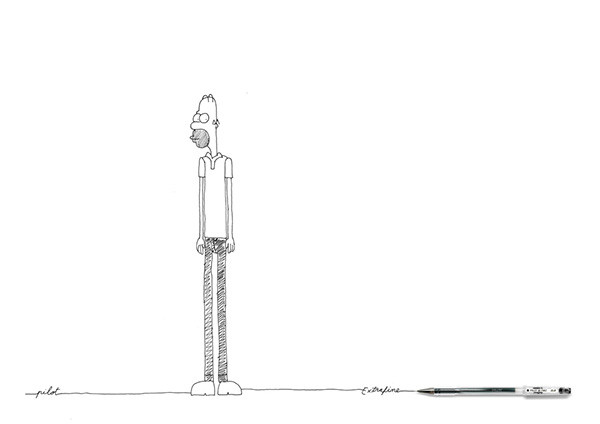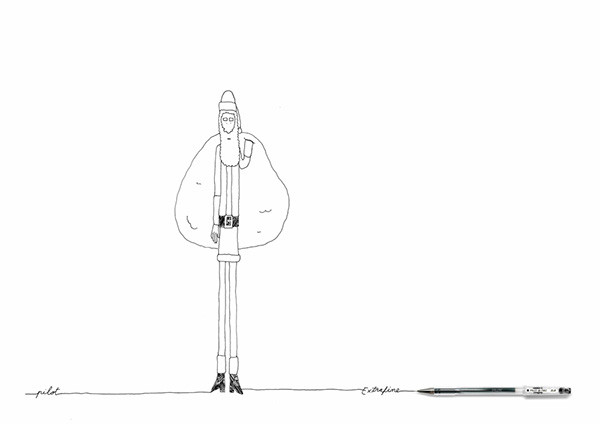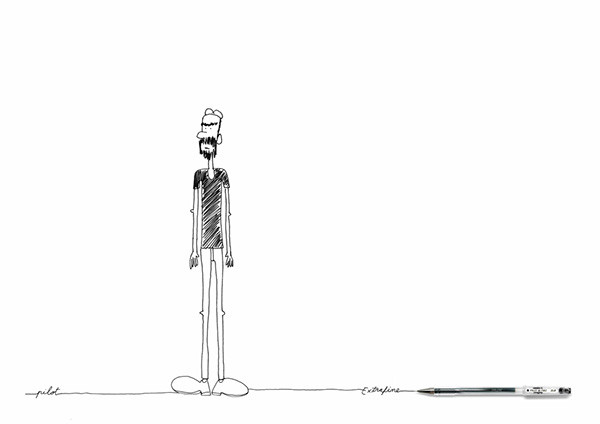 Jussi Pekkala (hasan & partners)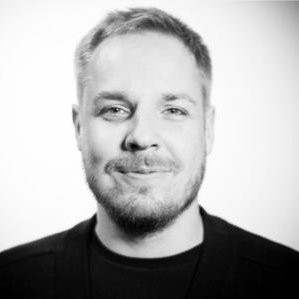 Din Helsinki, Finlanda, reprezentant al agentiei hasan & partners (cu care ne-am intalnit chiar recent), vine in juriul Premiilor FIBRA Jussi Pekkala, un creativ cu perspectiva nordica care spune ca nu crede in marketingul digital, ci in marketingul pe timp de era digitala.
Atitudinea lui legata de procesul creativ? "I have never had an original idea, but we have had plenty of great ones". Iar cateva dintre aceste idei, odata puse in practica, i-au adus si premii la mai multe festivaluri locale, plus shortlisturi la Cannes Lions si la Eurobest. 
Ei sunt cei 8 creativi internationali care vin la Bucuresti in noiembrie pentru a pleca mai inspirati de industria publicitara autohtona. 
Revenim foarte curand si cu toate cele de trebuinta pentru inscrieri, voi doar pregatiti case-urile.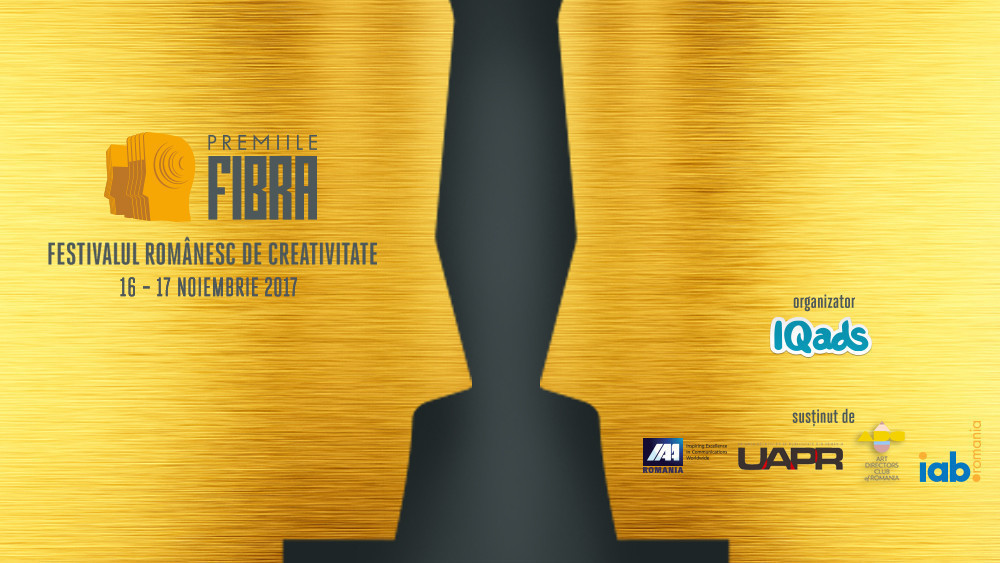 Premiile FIBRA reprezinta un demers local necesar pentru a seta nivelul profesionalismului din marcomul autohton si, totodata, pentru a-i sustine dezvoltarea. Prin intermediul Premiilor FIBRA recunoastem, incurajam si premiem valoarea creativitatii locale si readucem entuziasmul si curajul la masa dezbaterilor creative. 
Festivalul este organizat de IQads, platforma media dedicata industriilor creative din Romania.