De câte ori nu te-ai dus pe balcon și a trebuit să faci slalom printre cutiile produselor pe care le-ai cumpărat în ultimii doi ani? Bine, dacă nu în balcon, sigur ai prin dulapuri și sertare o mulțime de cartoane care stau și așteaptă momentul de libertate – acela în care îți expiră garanția și le poți arunca.
Dar ce să vezi? E un mit. Nu trebuie să păstrezi cutia ca să păstrezi și garanția.
Cum cutia televizorului e una dintre cele mai mari pe care le păstrezi prin casă, iar apoi le arunci, Samsung face încă un pas către mai multă responsabilitate și implicare în protejarea mediului.
Așa a apărut Free the Box, campania în care lansează noua serie de televizoare eco-friendly NEO QLED din cutia căreia poți decupa și face upcycling o mulțime de obiecte cool și utile.
"Obiectivul nostru cu melodia Free The Box a fost sa găsim un mod cât mai entertaining de a motiva oamenii să-și recicleze cutiile în obiecte elegante de design pe care le pot folosi prin casă. Noua gamă de TV-uri Samsung vine la pachet cu o mulțime de tutoriale fun de reconvertire a cutiilor în obiecte utile, așă că sarcina noastră a fost destul de ușoară.",
Roxana Niță, Creative Director, Cheil România.
"Fie că este vorba despre producție, design sau ambalaje, pentru Samsung sustenabilitatea a fost mereu o prioritate. Iar  Neo Qled, noua categorie de televizoare lansată recent în România, împreună cu toată gama de televizoare Samsung 2021, îmbină elemente de noutate și inovație cu funcții integrate și eficiență din punct de vedere energetic, printre care și acest nou ambalaj reciclabil. Iar campania Free the Box ne va ajuta să transmitem clienților noștri, într-un mod distractiv, dar și educativ, idei despre cum pot să transforme cutiile de carton, cu instrucțiuni simple, în mici obiecte casnice.",
Ioana Mârzac Sigarteu, Corporate Communication Manager, Samsung România.
Pe lângă cântecul catchy, campania a pornit și cu un concurs pe pagina de Instagram @SamsungRomania în care încurajează fanii să decoreze obiectele reciclate din cutiile de televizor pentru șansa de a câștiga un NEO QLED.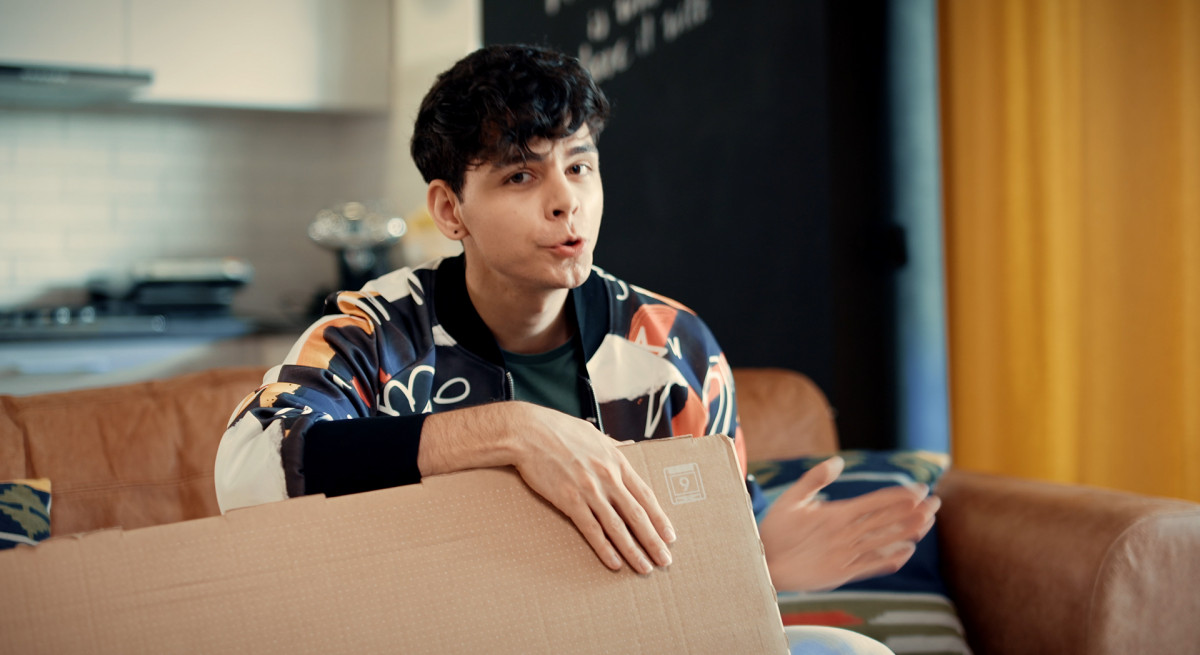 Echipele:
Cheil Centrade:
Ionuț Iordache - Senior Copywriter
Dragoș Botcău - Art Director
Roxana Niță - Creative Director
Mihai Gongu - Executive Creative Director
Alina Miu - Account Manager
Petruța Ciucă - Social Media Coordinator
Gabriela Nanu - Business Leader
Monica Garbur - Head of AV
Samsung România:
Simona Panait - Head of Corporate Marketing & Communications South-East Europe
Ioana Mârzac Sigarteu - Corporate Communication Manager
Corina Enache - Social Media Specialist
HaHaHa Production:
Muzică și text: Emilian Nechifor
Regizor: Jimachez