Două trofee Gold și cinci Silver câștigate de Leo Burnett Bucharest și Telekom Romania la Festivalul internațional de creativitate Golden Drum 2019, pentru campania StoryTime;

StoryTime este cel mai premiat proiect românesc în cadrul ediției 2019 a festivalului;
Cele șapte premii poziționează Leo Burnett Bucharest și Telekom Romania în top 5 agenții și clienți din regiunea Europei Centrale și de Est.
În cadrul galei de premiere a Festivalului internațional de creativitate Golden Drum 2019, Leo Burnett Bucharest a primit două trofee Gold și cinci Silver pentru campania implementată pentru Telekom Romania, StoryTime.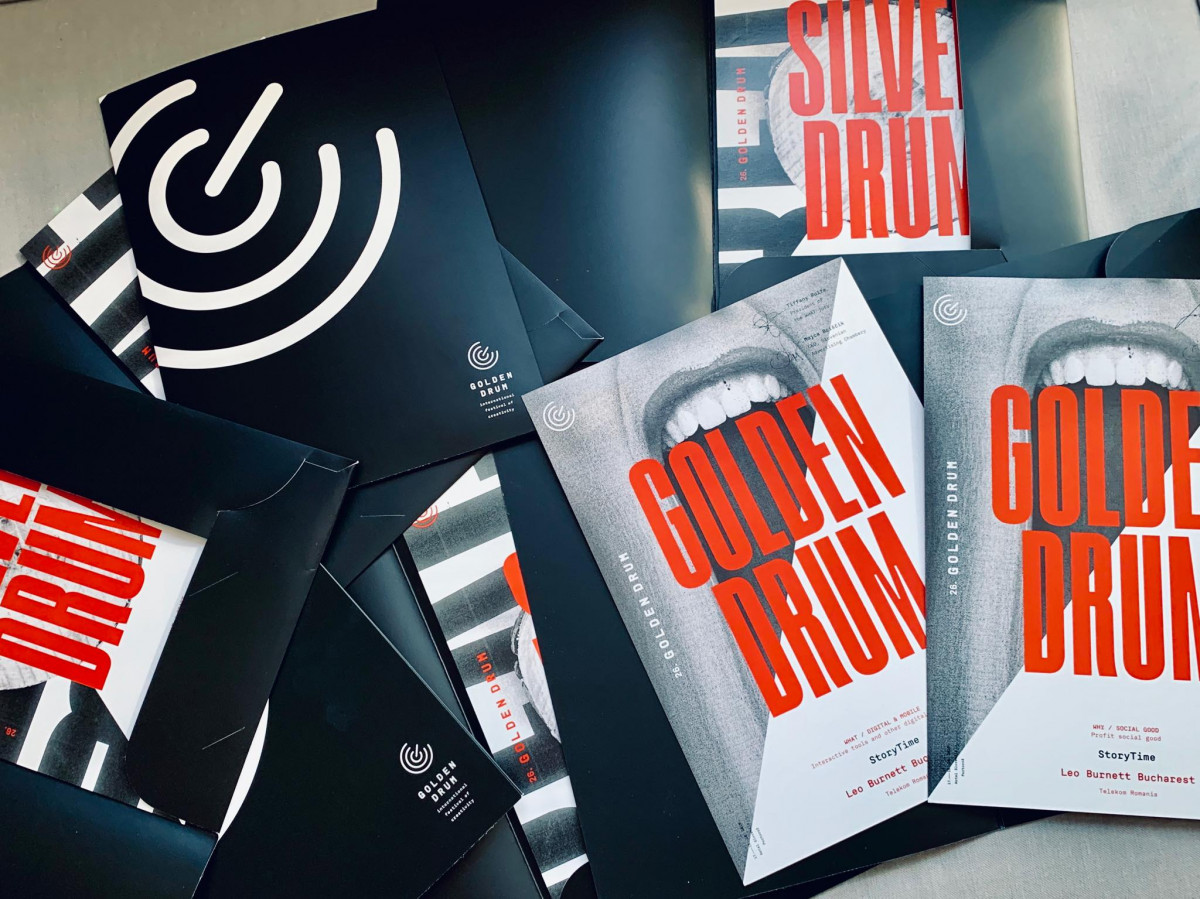 Cele două trofee Gold au fost acordate campaniei StoryTime în cadrul categoriilor:
Digital & Mobile – Interactive tools and other digital solutions
Social Good – Profit social good (corporate social communications and responsibility campaigns)
În plus, campania a mai primit cinci trofee Silver în cadrul categoriilor:
Innovation – Story Time
Craft – Best User Experience
Activation
Content – Online & Mobile
Ruxandra Rău, Director Brand & Communication Strategy, Telekom Romania:
"Suntem foarte mândri să vedem cum campania StoryTime a primit această recunoaștere internațională, prin cele șapte premii obținute în categorii atât de importante. Efortul echipei, dedicarea, emoția și empatia investite au adus mai aproape românii plecați din țară cu copiii acestora rămași acasă."

 

Diana Alexa, Managing Director Leo Burnett Bucharest:
"Proiectul a fost recunoscut internațional în categorii precum Innovation // User Experience // Content. Acestea sunt și zonele în care agenția investește constant de ceva vreme și ne bucură faptul că efortul nostru a fost recunoscut și internațional. Pe lângă cea mai bună strategie, agenția Leo Burnett Bucharest este pregătită să ofere un produs de comunicare conectat la ceea ce înseamnă creativitate în acest moment și la ceea ce consumă și apreciază oamenii. Cele șapte premii obținute de StoryTime ne poziționează atât pe noi, cât și brand-ul Telekom, în top 5 agenții și clienți din regiunea Europei Centrale și de Est., contribuind, în același timp la rezultatele întregului grup."
Golden Drum, unul dintre cele mai mari festivaluri internaționale de creativitate, își propune să inspire și să dea frâu liber gândirii creative, mizând pe deschidere și pozitivism. An de an, festivalul recunoaște și promovează cele mai bune campanii de comunicare, dar și efortul susținut al echipelor creative din spatele fiecărei campanii, prin conferințe dedicate, workshop-uri inspiraționale și gala de premiere anuală.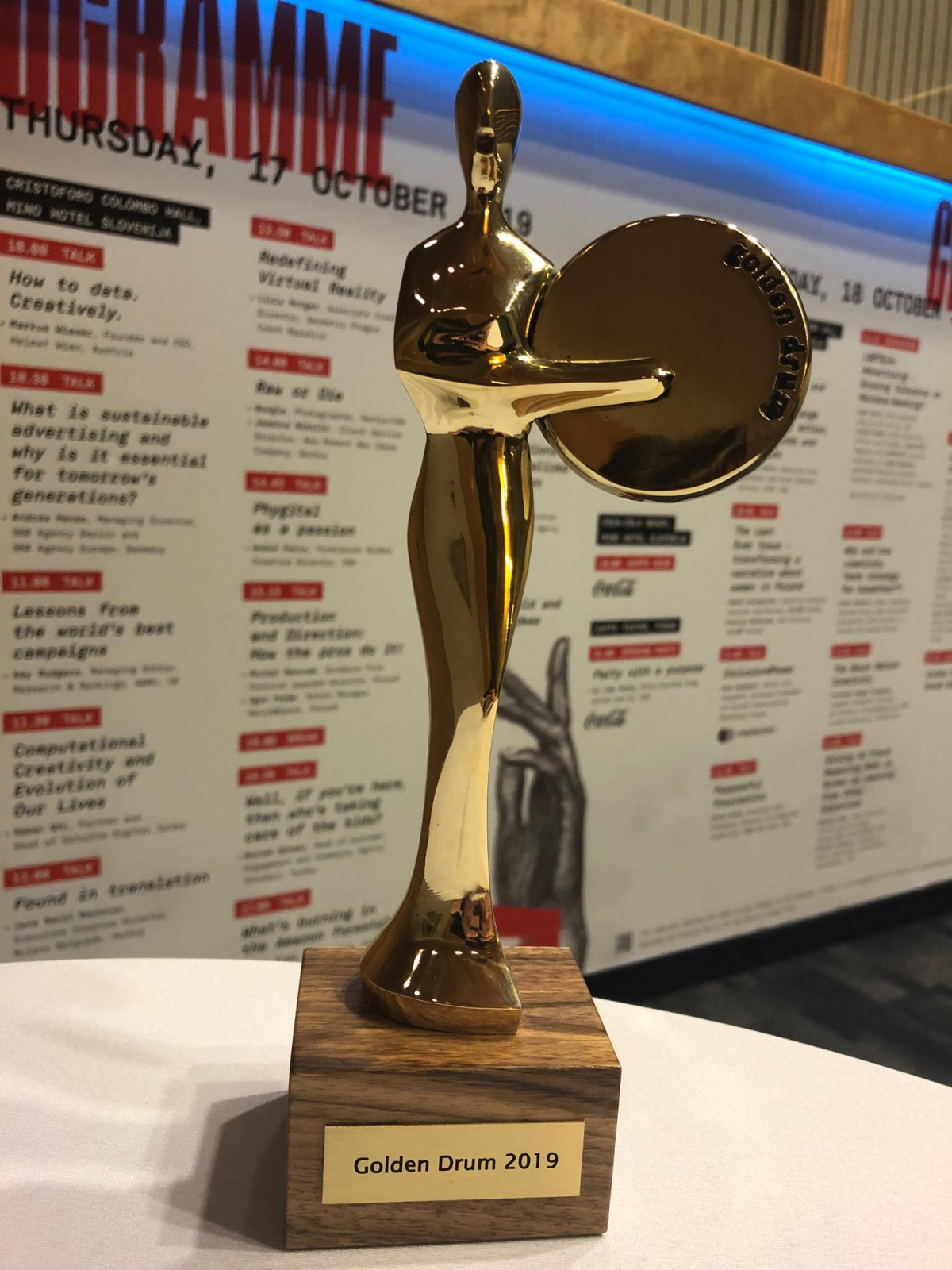 StoryTime: O aplicație cu povești în realitate augmentată
StoryTime este o aplicație de mobil, interactivă prin intermediul căreia orice părinte poate deveni povestitorul preferat al copilului, de la distanță. Astfel, aplicația StoryTime vine, în primul rând, ca o soluție de comunicare, interacțiune și de îmbunătățire a relației părinților plecați să lucreze în afara țării și copiii acestora, rămași acasă. Totodată, Storytime este în egală măsură o soluție pentru toți aceia pe care distanța, locul de muncă, sau un program de lucru supraîncărcat îi obligă să fie departe de copiii sau de nepoții lor. Păstrând contactul vizual dintre părinte și copil, pe tot parcursul poveștii, StoryTime readuce atmosfera familială și emoția acestor momente importante în relația dintre cei doi. Inițiativa Telekom Romania a pornit în urma consultării statisticilor care arată că, în România, peste 350.000 de copii sunt rămași în grija bunicilor sau a altor membri ai familiei, în timp ce părinții lor sunt plecați la muncă în străinătate.
După mai multe cercetări, psihologii au descoperit că poveștile spuse înainte de culcare au un aport considerabil în dezvoltarea emoțională a copiilor, ajutându-i să depășească momente de anxietate și totodată să le alimenteze creativitatea, curiozitatea, memoria și motivația. Cei mici sunt transportați în noi universuri unde își pot întâlni eroii preferați, dezvoltându-le, astfel, și pasiunea pentru citit.
Printr-un video call efectuat din aplicație, părintele îi citește copilului povești reinterpretate și ilustrate și, cu ajutorul filtrelor și modulatoarelor de voce, părintele-narator se transformă în unul sau mai multe personaje din povestea respectivă. Aplicația este bilingvă - română și engleză - și este disponibilă gratuit în App Store și Google Play în țări precum Italia, Spania, Franța, Germania, Anglia și România.
Leo Burnett este Agenția Anului la EFFIE Awards 2018 și 2019. În mod constant o agenție de top, Leo Burnett a reușit de-a lungul timpului să creeze lideri de piață din clienții pe care i-a deservit. Această perpetuă căutare a excelenței i-a adus agenției atât recunoaștere locală, cât și internațională, câștigând trofee și nominalizări la cele mai importante festivaluri din industrie, precum: Cannes Lions, Golden Drum, Eurobest, Clio Awards, ADC*E, EFFIE, FIBRA, Internetics și multe altele.
ECHIPA
LEO BURNETT BUCHAREST
Adriana Pascan - Creative Director
Vasilije Corluka - Executive Creative Director
Ali Bati – Executive Creative Director
Jorg Riommi – Chief Creative Officer Central & Eastern Europe
Diana Alexa – Managing Director
Victor Stroe - Associate Director & Head of Planning
Silvana Frinculescu – Art Director & Designer
Miruna Potop - Copywriter
Andreea Mantescu – UX & Webdesign
Mihai Lucanu - Business Unit Director
Maria Ilea – Digital Account Manager
Laura Moisa - Account Manager
Mirabela Manea – Digital Dept Coordinator
Sorin Deleanu – A/V Producer
Agi Adrian Ioța / grafic-skull.com – Illustration
Dan Frinculescu - Collaborator Creative Director
Saga Film production: Film Production
Ali Bati: Director
Adrian Paduretu  - Director of photography
Chainsaw Europe - Post Production
Playtime Post - Post Production
Adonis Software – development
TELEKOM ROMANIA
Andreas Elsner - Chief Commercial Officer - Residential Segment
Ruxandra Rau - Director Brand & Communication Strategy
Stefania Rusu - Head of Brand & Marketing  Communication
Katerina Todorovski - Expert Brand & Communication
Ciprian Postelnicu - Head of Media
Ruxandra Voda - Director Corporate Communication
Nida Halit - Expert Corporate Communication
Ana Maria Nitu - Specialist Social Media
Cristina Iliescu – Public Relations and Social Media Specialist
Cristina Arsene - Digital Expert
Alexandra Sirbu - Digital Expert
Gabriel Traistaru - Head of Digital Campaigns