56 de lucrari din cele 106 inscrise in competitia de anul acesta Effie Awards au trecut de prima runda de jurizare Effie Romania.
Campaniile au fost premiate pe 30 mai, pe scena teatrului Apollo 111, in cadrul unui eveniment prezentat de Alexandra Iavorschi, Presedintele Comitetului de organizare Effie 2017, Managing Partner Starcom MediaVest.
18 agentii au obtinut nominalizari in 24 categorii de concurs: Cohn&Jansen JWT, DDB Romania, FCB Bucharest,  GMP Advertising,  Graffiti BBDO, Headvertising, Jazz, Leo Burnett Romania/Publicis One, Making of Promotion, McCann Worldgroup Romania, Mercury 360 Communication, Ogilvy Romania, Papaya Advertising, Propaganda, Publicis Romania/Publicis One, The Hub Partners,  Webstyler, WoPA.
Brandurile finaliste sunt: Albalact, ALFERS, Aqua Carpatica, Automobil Clubul Roman, AVStore, Bergenbier, Bucovina, Coca-Cola, Coca-Cola Lime, Comedy Central, Dacia Duster, Digi Mobil, Dorna, Edenia, ETI Puf, Fanta & Sprite, Fortuna, Gandul.info, Gillette, Groupama, ING, Itsy Bitsy Radio, J&B, Kaufland, KFC, Lenor, MagneVie, NN Health Insurance, Pepsi, Plantam Fapte Bune in Romania, Politia Romana, Provident, Radio Guerrilla, Secom, Staropramen, Timisoreana, Vodafone.
Juriul din prima runda a fost format din 50 de specialisti in marketing si comunicare, research si profesionisti din mediul academic.
In runda a doua de jurizare alti 40 de seniori ai industriei vor analiza lucrarile finaliste si vor desemna castigatorii Effie Awards 2017. La finalul competitiei, toate agentiile nominalizate si castigatoare vor primi puncte in Effie Global Index, unul dintre cele mai prestigioase tool-uri de indexare a agentiilor, retelelor si companiilor la nivel mondial, format pe baza rezultatelor obtinute din fiecare festival local Effie.
Pe langa finalistii EFFIE 2017, evenimentul a gazduit si un nou Effie Talk, sustinut de Bela Ziemann, Head of Strategy Publicis Italia.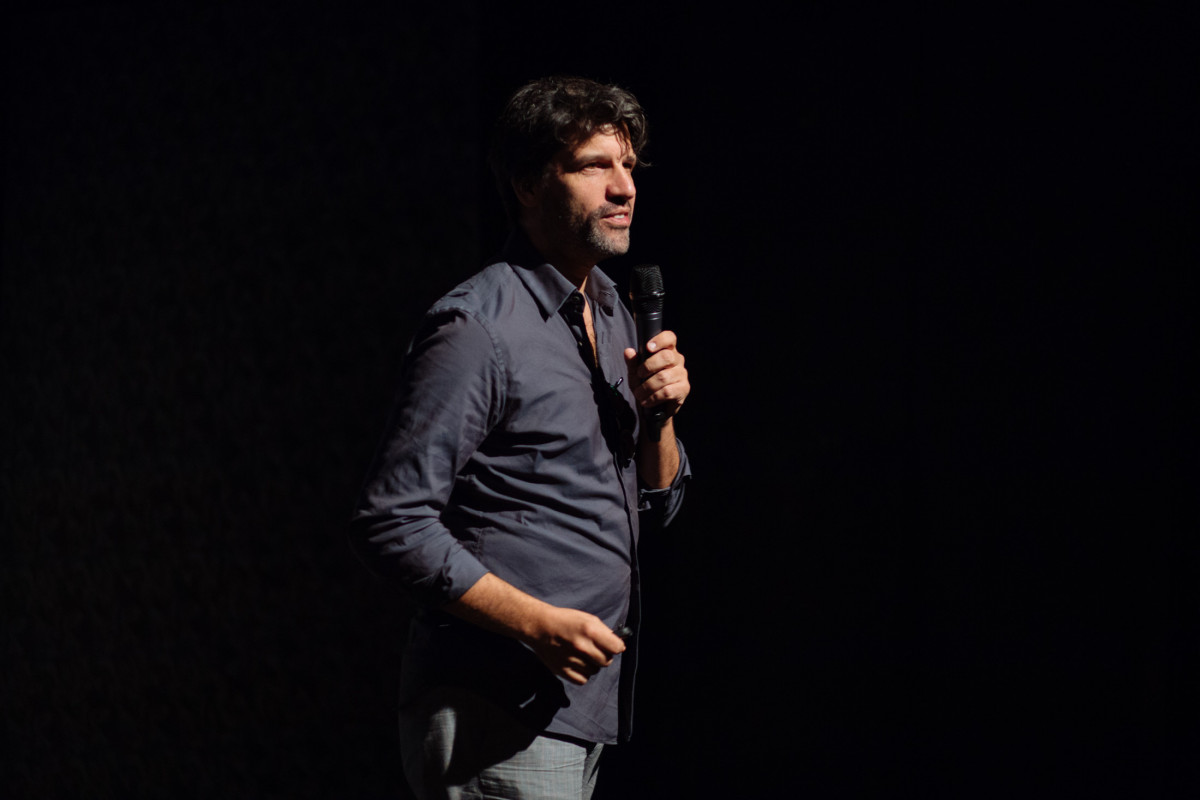 Romanian Effie Awards 2017 este prezentat de Carrefour, Telekom, Heineken si Kaufland si sustinut de Coca-Cola, Petrom si Lay's.
Partener strategic: Deloitte.
EFFIE Awards este un festival international sub licenta EFFIE Worldwide, Inc. EFFIE Awards a fost lansat in 1968, in SUA. Romanian EFFIE Awards este un eveniment de marca al industriei de marketing si comunicare, organizat de International Advertising Association Romania (IAA Romania), in parteneriat cu Uniunea Agentiilor de Publicitate din Romania (UAPR) si implementat de The Institute.
Ceremonia de decernare a premiilor Effie va avea loc pe 14 iunie la Muzeul National de Arta al Romaniei, Sala Auditorium.
Effie Awards 2017 – Campaniile finaliste
PACKAGED FOOD
Campaign: Milk before everything
Client: Albalact
Brand: Albalact
Submitted by:  McCann Worldgroup Romania
Campaign: Frozen Freshness
Client: Macromex
Brand: Edenia
Submitted by:  Publicis Romania/Publicis One
SNACKS, CONFECTIONERY AND DESERTS
Campaign: The Taste of Having Fun
Client: ETI European Food
Brand: ETI Puf
Submitted by: Ogilvy Romania
PERSONAL CARE PRODUCTS & SERVICES
Campaign: The Father & Son Game
Client: P&G
Brand: Gillette
Submitted by:  Leo Burnett Romania/Publicis One
HOUSEHOLD SUPPLIES & SERVICES
Campaign: Unforgettable memories
Client: P&G
Brand: Lenor
Submitted by:  Leo Burnett Romania/Publicis One
ALCOHOLIC BEVERAGES – BEERS
Campaign: Bergenbier Football
Client: Bergenbier S.A.
Brand: Bergenbier
Submitted by:  Leo Burnett Romania/Publicis One
Campaign: Sarbatori acasa
Client: Ursus Breweries
Brand: Timisoreana
Submitted by:  GMP Advertising
Campaign: La Carciuma de la Drum
Client: Ursus Breweries
Brand: Timisoreana
Submitted by:  GMP Advertising
ALCOHOLIC BEVERAGES – OTHERS
Campaign: Blending Spirits
Client: P.P. Distributors Romania
Brand: J&B
Submitted by:  The Hub Partners
NON-ALCOHOLIC BEVERAGES
Campaign: 50 years of free spirit in Romania
Client: PepsiCo
Brand: Pepsi
Submitted by:  Graffiti BBDO
Campaign: A coffee for millions of little coffees
Client: Fortuna Coffee
Brand: Fortuna
Submitted by:  Propaganda
Campaign: Aqua Scanner
Client: Valvis Holding
Brand: Aqua Carpatica
Submitted by:  Cohn & Jansen JWT
Campaign: Thirst yourself
Client: Rio Bucovina
Brand: Bucovina
Submitted by:  FCB Bucharest
Campaign: Coca-Cola Instacans
Client: The Coca-Cola Company
Brand: Coca-Cola
Submitted by:  GMP Advertising & Webstyler
Campaign: Double or almost nothing
Client: The Coca-Cola Company
Brand: Fanta & Sprite
Submitted by:  McCann Worldgroup Romania
Campaign: Coca-Cola Lime Launch
Client: The Coca-Cola Company
Brand: Coca-Cola Lime
Submitted by:  McCann Worldgroup Romania
DURABLES
Campaign: Duster connected by Orange
Client: Dacia Romania
Brand: Dacia Duster
Submitted by:  Graffiti BBDO
RETAIL
Campaign: Traieste fresh
Client: Kaufland
Brand: Kaufland
Submitted by:  Leo Burnett Romania/Publicis One
Campaign: The Black Friday Live Auction
Client: AVStore
Brand: AVStore
Submitted by:  Webstyler
RESTAURANTS
Campaign: Smart Menu 2016
Client: US Food Network
Brand: KFC
Submitted by: McCann Worldgroup Romania
FINANCIAL SERVICES
Campaign: Brand Image Campaign
Client: Groupama
Brand: Groupama
Submitted by:  Leo Burnett Romania/Publicis One
Campaign: The Fast Forward Loan
Client: ING Bank Romania
Brand: ING
Submitted by: Headvertising
Campaign: Salary's best friend
Client: ING
Brand: ING Salary account
Submitted by:  Headvertising
Campaign: Kisses
Client: NN Life Insurance Romania
Brand: NN Health Insurance
Submitted by:  Headvertising
MEDIA & ENTERTAINMENT
Campaign: Facing the Romanian Reality
Client: Viacom International
Brand: Comedy Central
Submitted by:  DDB Romania
Campaign: The Good Prevails (Binili Invinge)
Client: Radio Guerrilla
Brand: Radio Guerrilla
Submitted by: Propaganda
Campaign: Romanians adopt Remainians
Client: Mediafax
Brand: Gandul.info
Submitted by: GMP Advertising & Webstyler
Campaign: Raising the 1st of June to national public holiday
Client: Itsy Bitsy Radio
Brand: Itsy Bitsy Radio
Submitted by: GMP Advertising
TELECOMMUNICATIONS
Campaign: Escape from Bastilieva
Client: RCS-RDS
Brand: Digi Mobil
Submitted by:  Papaya Advertising
Campaign: Vodafone Brand Campaign
Client: Vodafone Romania
Brand: Vodafone
Submitted by: McCann Worldgroup Romania
Campaign: Vodafone Prepaid – Wrap up the internet
Client: Vodafone  Romania
Brand: Vodafone
Submitted by:  McCann Worldgroup Romania
MEDICAL SERVICES & HEALTHCARE PRODUCTS
Campaign: Secom – The Catalogue of Modern Challenges
Client: SECOM
Brand: SECOM
Submitted by:  McCann Worldgroup Romania
Campaign: Your head on holiday
Client: Sanofi  Romania
Brand: MagneVie
Submitted by:  Publicis Romania/Publicis One
RENAISSANCE
Campaign: The Power of Crunchiness
Client: ALKA
Brand: ALFERS
Submitted by:  WoPA
SUSTAINED SUCCESS
Campaign: Belgravistan
Client: RCS-RDS
Brand: Digi Mobil
Submitted by:  Papaya Advertising
Campaign: Real Stories. Real People. Real Chicken
Client: US Food Network
Brand: KFC
Submitted by:  McCann Worldgroup Romania
Campaign: When it matters to you
Client: Provident Financial Romania
Brand: Provident
Submitted by:  Jazz
Campaign: The Story of Leadership Goes On
Client: Ursus Breweries
Brand: Timisoreana
Submitted by:  GMP Advertising
SHOPPER MARKETING
Campaign: The Culture of Taste
Client: Bergenbier S.A.
Brand: Staropramen
Submitted by:  FCB Bucharest
BRAND EXPERIENCE
Campaign: The Father & Son Game
Client: P&G
Brand: Gillette
Submitted by:  Leo Burnett Romania/Publicis One
Campaign: Aqua Scanner
Client: Valvis Holding
Brand: Aqua Carpatica
Submitted by:  Cohn & Jansen JWT
Campaign: The Free Spirited Concert
Client: PepsiCo
Brand: Pepsi
Submitted by:  Graffiti BBDO
POSITIVE CHANGE  – BRANDS (CSR)
Campaign: Raising the 1st of June to national public holiday
Client: Itsy Bitsy Radio
Brand: Itsy Bitsy Radio
Submitted by:  GMP Advertising
POSITIVE CHANGE  – NON – PROFIT
Campaign: Green Endorsement
Client: Plantam Fapte Bune in Romania
Brand: Plantam Fapte Bune in Romania
Submitted by:  Publicis Romania/Publicis One
Campaign: : Mr. Bear Driver
Client: Automobil Clubul Roman
Brand: Automobil Clubul Roman
Submitted by:  Publicis Romania/Publicis One
Campaign: The Survivors
Client: Romanian Police
Brand: General Inspectorate of Romanian Police – Traffic Police Directorate
Submitted by:  Mercury 360 Communication
MEDIA INNOVATION
Campaign: : Donate Time for Life
Client: The Coca-Cola Company
Brand: Dorna
Submitted by:  McCann Worldgroup Romania
Campaign: : Coca-Cola Instacans
Client: The Coca-Cola Company
Brand: Coca-Cola
Submitted by:  GMP Advertising & Webstyler
ENGAGED COMMUNITIES
Campaign: : Blending Spirits
Client: P.P. Distributors Romania
Brand: J&B
Submitted by:  The HUB Partners
Campaign: : the 1st of June to national public holiday
Client: Itsy Bitsy Radio
Brand: Itsy Bitsy Radio
Submitted by:  GMP Advertising
SPORTS MARKETING
Campaign: : Eu sunt 12
Client: Bergenbier
Brand: Bergenbier
Submitted by:  Making of Promotion
SEASONAL MARKETING
Campaign: #HolidaysAreComing
Client: The Coca-Cola Company
Brand: Coca-Cola
Submitted by:  McCann Worldgroup Romania
Campaign: Christmas Bucket 2016
Client: US Food Network
Brand: KFC
Submitted by:  McCann Worldgroup Romania
Campaign: Prepaid – Wrap up the internet
Client: Vodafone Romania
Brand: Vodafone Prepaid
Submitted by:  McCann Worldgroup Romania
Campaign: Sarbatori acasa
Client: Ursus Breweries
Brand: Timisoreana
Submitted by:  GMP Advertising
Campaign: The Black Friday Live Auction
Client: AVStore
Brand: AVStore
Submitted by:  Webstyler