UPC Romania prezinta cea de-a XVI-a editie Internetics, cea mai longeviva competitie care premiaza inteligenta digitala, creata de The Institute. Competitia Internetics reuneste anul acesta 156 de lucrari, 29 de participanti cu lucrari pentru 67 de branduri.
Participantii Internetics 2016 sunt:
4ideas Agency, Centrade | Cheil, Cohn and Jansen JWT, Conversion, Digital Star, FCB Bucharest, Golin, Graffiti BBDO, Graffiti PR, Happy Digital, Heist Industries, Jazz, Kaleidoscope Proximity, Kinecto Isobar Bucharest, Kubis Interactive, Leo Burnett Romania / Publicis One, MRM Worldwide Romania & McCann Erickson Romania, MullenLowe Profero, Ogilvy Group, Publicis Romania / Publicis One, Republika, Saatchi & Saatchi + The Geeks Romania, SPIDER, Starcom Mediavest Group, The Coca-Cola Company, Thinkdigital Romania, Tribal Worldwide Romania, V8 Interactive, WEBSTYLER (alaturi de GMP Advertising)
Campaniile inscrise au fost realizate pentru urmatoarele branduri: ABSOLUT, Antrefrig, Aptamil, ARCUB/Bucharest2021, Automobil Clubul Roman & Federatia Internationala de Automobilism, Avstore, Banca Transilvania, BCR, BECK'S ROMANIA, Bere Stejar, BRD, burn Energy Drink, Carrefour, Cartea de la ora 5, Ciuc Radler, Ciucas, Coca-Cola, Doncafe, Dorna, Dove, Electric Castle, eJobs Romania, Fagaras, Fanta, Fortza, Gandul, Grolsch, H&M, Honda, ING, Jacobs Kronung, JYSK, KFC, Lay's, Lenovo, Lidl Romania, Litomove, L'Oreal Paris Romania, Milka, Mountain Dew, Nicusor Dan, Nivea Men Creme, NN, Orange, Oriflame, Oro Toro, Paul Romania, Pepsi, Petrom, Philips, Pizza Hut, Primaria Bogata, ROM, Rowenta, Salvați Copiii, Samsung, Savana, Sprite, Staropramen, Stella Artois, Strongbow, Telekom, UniCredit Bank, Vanilla Skype, Vodafone, WowApp, WWF, Ursus.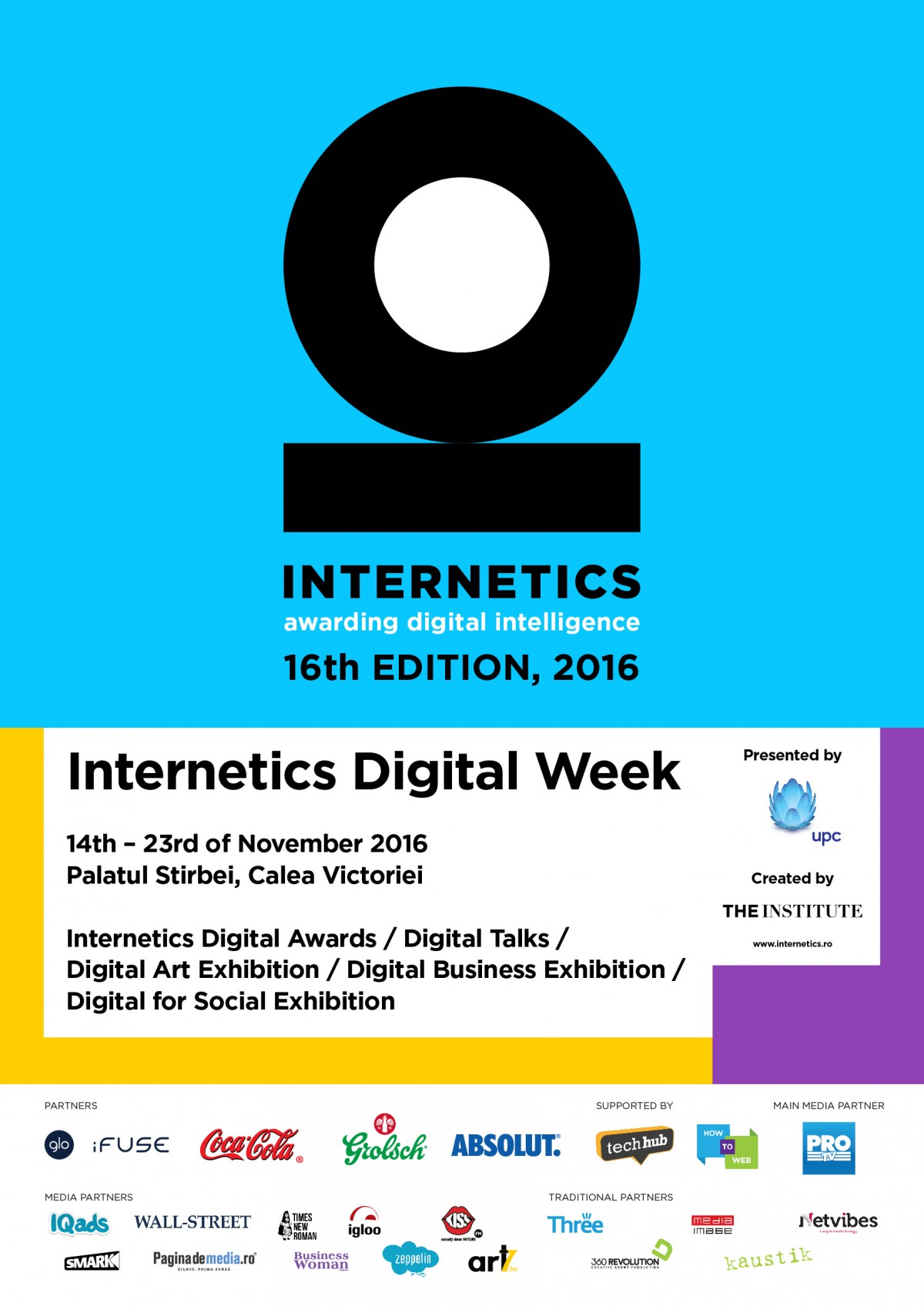 Presedintele juriului de anul acesta este Ajay Naqvi, Marketing Airbnb India. Inainte de a se ocupa de lansarea primelor campanii globale de branding pentru Airbnb in India, Ajay a condus departamentul de Marketing al Coca-Cola India South.
De asemenea, Ajay este pasionat de investitii, incubatoare, social startup-uri si IoT. Avand un puternic background in branding si comunicare integrata, Ajay a ajutat la repozitionarea mai multor branduri, printre care: Tata Sumo, Tata Safari, Limca, Coke India, Thumbs Up, Maaza si Sprite.
"Sunt foarte curios si entuziast sa vad lucrarile inscrise. Pe de o parte curios pentru ca ma intereseaza sa aflu mai multe despre industria din Romania si, pe de alta parte, entuziast pentru ca pretuiesc foarte mult ideea de festival. Orice apreciere in cadrul unei platforme de sharing cum e un festival creeaza amintiri, premiaza oameni si recunoaste calitatea unui work bun. Si toate astea creeaza mai departe un cerc virtuos al excelentei care ajuta brandurile, marketerii si agentiile", spune Ajay.
Membrii juriului Internetics vor urmari o serie de criterii, precum: conceptul si strategia, integrarea in strategia de comunicare a brandului, eficienta, design-ul, interactivitatea sau continutul.
Spre deosebire de anul trecut, in cadrul acestei editii, pentru incurajarea pietei de publicitate si marketing online, organizatorii au decis sa acorde un numar mai mare de trofee, astfel ca pentru fiecare categorie din competitie se vor acorda trofee de Aur si Argint. In consecinta se schimba si sistemul de acordare a punctelor pentru obtinerea titlului de Agentia Anului. Organizatorii si juriul vor acorda si doua premii speciale: Best Use of Technology si Most Creative Client of the Year.
O noutate a celei de-a XVI-a editii e faptul ca, in continuarea proiectului inceput anul trecut – expozitia Digital Artists, Internetics 2016 va fi integrat in Internetics Digital Week, un eveniment amplu dedicat industriilor creative digitale care se va desfasura in perioada 14-23 noiembrie la Palatul Stirbei.
Internetics Digital Week va gazdui o expozitie si o serie de conferinte si alte serii de evenimente conexe care au ca scop sa aduca mai aproape industriile conexe de publicitate, tehnologie, IT & gaming.
Gala de premiere Internetics va avea loc pe 21 noiembrie la Ateneul Roman incepand cu orele 19:30.
Festivalul este sustinut de glo iFuse, Coca-Cola, Grolsch si ABSOLUT.