32 de trofee au fost acordate agentiilor si companiilor romȃnesti in cadrul Romanian EFFIE Awards 2016
Marele premiu, trofeul Grand EFFIE, a fost cȃstigat de agentia Leo Burnett pentru campania "Tadaaam GigaWeekend" – Telekom Romania, ȋn cadrul celei de-a 13-a editii Romanian EFFIE Awards. In total, 12 agentii si companii au obtinut 32 de trofee, incluzand 1 Grand EFFIE, 5 trofee de aur, 9 de argint si 17 de bronz.
Festivitatea de premiere a avut loc pe 22 septembrie, la Muzeul National de Arta, si a fost prezentata de Andreea Esca.
CAP, GMP Advertising, Graffiti BBDO, Heist Industries, Jazz, Kubis Interactive, Leo Burnett Romania, McCann Worldgroup Romania, Orange Romania, Publicis Romania & Nurun si Webstyler au fost castigatorii.
Juriul a fost condus de Paweł Tyszkiewicz, Chairman of Polish EFFIE Committee  & CEO Polish Marketing Communications Association SAR, si a avut o componenta de 90 de persoane din top management in companii si agentii de advertising, dar si din mediul academic. Au fost evaluate, din perspectiva rezultatelor de vanzari si a obiectivelor de comunicare atinse si depasite, in total 88 de campanii, ramanand 49 de finaliste in cea de-a doua runda de jurizare.
"EFFIE Romania devine mai puternic, mai bine definit, cu un rol educational bine impregnat in program.
Am fost onorat sa fiu invitat sa particip la prima editie EFFIE Romania care aduce cu ea modificari substantiale: un nou formular pentru prezentarea cazurilor, un nou proces de evaluare si, in cele din urma, dar si cel mai important aspect, un nou tip de interactiune a membrilor juriului, prin introducerea dezbaterilor moderate.

Modul in care fiecare grup de membri ai juriului a fost compus (cu reprezentanti din publicitate, marketing, cercetare, cadre universitare), selectia fiecarui membru – era nevoie de experienta si deschidere catre discutii mature, oneste - toate acestea au dus la dezbateri foarte profunde, pline de insight-uri.

Mentinerea acestei directii si dezvoltarea procedurii inceputa anul acesta va va aduce campanii si mai bune si mai eficiente in viitor, deoarece discutiile in care fiecare isi impartaseste opinia sincera si pertinenta reprezinta punctul de plecare al unei industrii ambitioase si competitive de marketing", declara Paweł Tyszkiewicz.
Agentia Leo Burnett, castigatorul Grand EFFIE, a mai obtinut inca patru premii:
Gold in categoria Telecommunications, Silver in Engaged Communities si Bronze in Brand Experience pentru aceeasi campanie, Telekom - Tadaaam GigaWeekend, si inca un Bronze pentru Bergenbier Football (Alcoholic beverages – Beers).
McCann Worldgroup Romania a obtinut in total 12 trofee:
Gold EFFIE la Sustained Success pentru Doncafe - Billions of moments, National Institute for Blood & Untold – Pay with blood (cate un Silver in GoodWorks EFFIE – Non – Profit si Media Innovation), Vodafone - Raymond and the Romanian Immigrants (Silver ȋn Engaged Communities), Neumarkt – For Proper Men (Silver - Alcoholic beverages – Beers), American Bites (Silver in Retail), Amigo - Real energy, not just words (doua Bronze EFFIE in Non-alcoholic beverages & Renaissance), KFC – Duetos (Bronze EFFIE in Retail), Fakation (Bronze EFFIE – Brand Experience), Pizza Hut – No Keyboard (Bronze EFFIE – Retail) si Vodafone – Hai Simona! (Bronze EFFIE – Telecommunications).
Publicis Romania a mai primit cinci trofee EFFIE la editia de anul acesta:
un Gold EFFIE pentru ACR - Google Streetview test in categoria Others, trei trofee pentru Shop like a Jedi – Carrefour (cate un Bronze EFFIE in Retail, Shopper Marketing si Brand Experience), si eMag- Shop anytime, anywhere (Bronze – Retail) semnat de Nurun.
GMP Advertising a obtinut:
un Gold EFFIE pentru campania FRF - The Reconquered Stadium, inscrisa la Engaged Communities, un Silver in Telecommunications pentru Telekom - Christmas designed by kids si un Bronze EFFIE in Shopper Marketing pentru Serif la relaxare – Ciucas.
Jazz Communication
Gold EFFIE a castigat si agentia Jazz, la GoodWorks EFFIE – Non – Profit pentru Stop the massacre, save our songbirds (Natura 2000 NGO Coalition).
Brandurile ale caror campanii au fost castigatoare sunt:

ACR, Amigo, Bergenbier, Burn, Carrefour, Ciucas, Dacia Logan Prestige, Doncafe, eMAG, Federatia Romana de Fotbal, Grolsch, ING Bank, KFC, National Institute for Blood & Untold, Natura 2000 NGO Coalition, Neumarkt, Orange, Pizza Hut, Telekom si Vodafone.
Programul EFFIE Romania continua
Toate insight-urile si feedbackurile adunate din cele doua runde de jurizare, dar si din cadrul sesiunilor speciale consultative cu oameni din industrie vor contribui la realizarea EFFIE Insight Guide - un instrument menit sa ajute agentiile si clientii sa creeze campanii cat mai eficiente, dobandind o imagine cat mai buna asupra pietei. Acesta va fi lansat in luna noiembrie.
Effie 2016 Winners & Nominees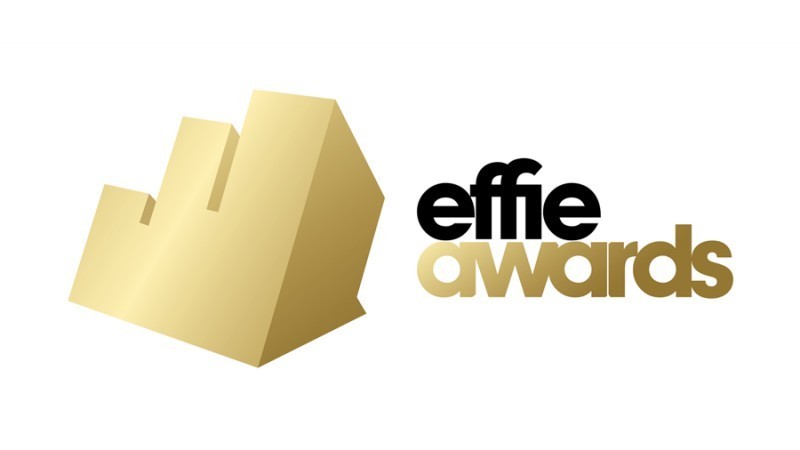 ALCOHOLIC BEVERAGES – BEERS
NOMINEES
Campaign: For Proper Men
Client: Heineken Romania
Brand: Neumarkt
Submitted by: McCann Worldgroup Romania
Second Agency: Webtailors
Media Agency: Starcom MediaVest
Campaign: The Pirates
Client: Ursus Premium
Brand: Ursus Breweries
Submitted by: Graffiti BBDO
Second Agency: Kubis Interactive
Media Agency: Media Investment
Campaign: Bergenbier Football
Client: Bergenbier
Brand: Bergenbier
Submitted by: Leo Burnett Romania
Media Agency: Zenith Media
BRONZE
Campaign: Bergenbier Football
Client: Bergenbier
Brand: Bergenbier
Submitted by: Leo Burnett Romania
Media Agency: Zenith Media
SILVER
Campaign: For Proper Men
Client: Heineken Romania
Brand: Neumarkt
Submitted by: McCann Worldgroup Romania
Second Agency: Webtailors
Media Agency: Starcom MediaVest
GOLD - No Winner
NON-ALCOHOLIC BEVERAGES
NOMINEES
Campaign: Real energy, not just words
Client: Strauss Romania
Brand: Amigo
Submitted by: McCann Worldgroup Romania
Second Agency: MRM Worldwide Romania
Media Agency: Starcom MediaVest
Campaign: Everyday Athletes
Client: Prigat Romania
Brand: Prigat
Submitted by: Leo Burnett Romania
Second Agency: MSL The Practice
Media Agency: OMD
BRONZE
Campaign: Real energy, not just words
Client: Strauss Romania
Brand: Amigo
Submitted by: McCann Worldgroup Romania
Second Agency: MRM Worldwide Romania
Media Agency: Starcom MediaVest
SILVER - No Winner
GOLD - No Winner
DURABLES
NOMINEES
Campaign: Romanians want more
Client: Dacia Automobile
Brand: Dacia Logan Prestige
Submitted by: Graffiti BBDO
Media Agency: OMD
BRONZE
Campaign: Romanians want more
Client: Dacia Automobile
Brand: Dacia Logan Prestige
Submitted by: Graffiti BBDO
Media Agency: OMD
RETAIL
NOMINEES
Campaign: Duetos
Client: US Food Network
Brand: KFC
Submitted by: McCann Worldgroup Romania
Second Agency: Golin
Media Agency: UM Romania
Campaign: American bites
Client: US Food Network
Brand: KFC
Submitted by: McCann Worldgroup Romania
Second Agency: Golin
Media Agency: UM Romania
Campaign: No Keyboard
Client: American Restaurants
Brand: Pizza Hut
Submitted by: McCann Worldgroup Romania
Second Agency: MRM Worldwide Romania
Third Agency: Golin
Media Agency: UM Romania
Campaign: Shop anytime, anywhere
Client: eMAG
Brand: eMAG
Submitted by: Publicis Romania & Nurun
Media Agency: Zenith Romania
Campaign: Travel like a star
Client: OMV Petrom
Brand: OMV
Submitted by: Publicis Romania
Media Agency: Optimedia
Campaign: Shop like a Jedi
Client: Carrefour Romania
Brand: Carrefour
Submitted by: Publicis Romania
Media Agency: Zenith Romania
BRONZE
Campaign: Duetos
Client: US Food Network
Brand: KFC
Submitted by: McCann Worldgroup Romania
Second Agency: Golin
Media Agency: UM Romania
Campaign: No Keyboard
Client: American Restaurants
Brand: Pizza Hut
Submitted by: McCann Worldgroup Romania
Second Agency: MRM Worldwide Romania
Third Agency: Golin
Media Agency: UM Romania
Campaign: Shop anytime, anywhere
Client: eMAG
Brand: eMAG
Submitted by: Publicis Romania
Media Agency: Zenith Romania
Campaign: Shop like a Jedi
Client: Carrefour Romania
Brand: Carrefour
Submitted by: Publicis Romania & Nurun
Media Agency: Zenith Romania
SILVER
Campaign: American bites
Client: US Food Network
Brand: KFC
Submitted by: McCann Worldgroup Romania
Second Agency: Golin
Media Agency: UM Romania
GOLD - No Winner
FINANCIAL SERVICES
NOMINEES
Campaign: ING Hotel
Client: ING Bank Romania
Brand: ING Bank
Submitted by: CAP
Second Agency: Mullen Lowe Profero
Third Agency: MSL The Practice
Media Agency: Zenith Media Communication
Campaign: ING Yes, you can
Client: ING Bank Romania
Brand: ING Bank
Submitted by: CAP
Second Agency: Mullen Lowe Profero
Media Agency: Zenith Media Communication
Campaign: Normality
Client: MasterCard
Brand: MasterCard
Submitted by: McCann Worldgroup Romania
Second Agency: MRM Worldwide Romania
Third Agency: Golin
Media Agency: Carat Romania
Campaign: Reduced Repayments
Client: BCR
Brand: Erste BCR
Submitted by: Cohn and Jansen JWT
Second Agency: Atelieru
Media Agency: MEC
Campaign: Rich Life
Client: BCR
Brand: BCR
Submitted by: Cohn and Jansen JWT
Second Agency: Atelieru
Media Agency: MEC
BRONZE
Campaign: ING Hotel
Client: ING Bank Romania
Brand: ING Bank
Submitted by: CAP
Second Agency: Mullen Lowe Profero
Third Agency: MSL The Practice
Media Agency: Zenith Media Communication
SILVER
Campaign: ING Yes, you can
Client: ING Bank Romania
Brand: ING Bank
Submitted by: CAP
Second Agency: Mullen Lowe Profero
Media Agency: Zenith Media Communication
GOLD - No Winner
TELECOMMUNICATIONS
NOMINEE
Campaign: Hai Simona! – Go Simona!
Client: Vodafone Romania
Brand: Vodafone
Submitted by: McCann Worldgroup Romania
Media Agency: UM Romania
Campaign: Vodafone HBO Go
Client: Vodafone Romania
Brand: Vodafone
Submitted by: McCann Worldgroup Romania
Media Agency: UM Romania
Campaign: Christmas designed by kids
Client: Telekom Romania
Brand: Telekom
Submitted by: GMP Advertising
Media Agency: Media Investment
Campaign: Tadaaam GigaWeekend
Client: Telekom Romania
Brand: Telekom
Submitted by: Leo Burnett Romania
Media Agency: Media Investment
BRONZE
Campaign: Hai Simona! – Go Simona!
Client: Vodafone Romania
Brand: Vodafone
Submitted by: McCann Worldgroup Romania
Media Agency: UM Romania
 SILVER
Campaign: Christmas designed by kids
Client: Telekom Romania
Brand: Telekom
Submitted by: GMP Advertising
Media Agency: Media Investment
GOLD
Campaign: Tadaaam GigaWeekend
Client: Telekom Romania
Brand: Telekom
Submitted by: Leo Burnett Romania
Media Agency: Media Investment
OTHERS
NOMINEES
Campaign: Google Streetview test
Client: ACR
Brand: ACR
Submitted by: Publicis Romania
Campaign: Great for your community
Client: Patru Maini
Brand: Patru Maini
Submitted by: Rusu+Bortun Brand Growers
BRONZE - No Winner
SILVER - No Winner
GOLD
Campaign: Google Streetview test
Client: ACR
Brand: ACR
Submitted by: Publicis Romania
RENAISSANCE
NOMINEES
Campaign: Real energy, not just words
Client: Strauss Romania
Brand: Amigo
Submitted by: McCann Worldgroup Romania
Second Agency: MRM Worldwide Romania
Media Agency: Starcom MediaVest
BRONZE
Campaign: Real energy, not just words
Client: Strauss Romania
Brand: Amigo
Submitted by: McCann Worldgroup Romania
Second Agency: MRM Worldwide Romania
Media Agency: Starcom MediaVest
SUSTAINED SUCCESS
NOMINEES 
Campaign: Billions of moments
Client Strauss Romania
Brand: Doncafe
Submitted by: McCann Worldgroup Romania
Second Agency: MRM Worldwide Romania
Media Agency: Starcom MediaVest
Campaign: Millidge and Doig
Client: Orange Romania
Brand: Orange
Submitted by: Orange Romania
Second Agency: Wieden + Kennedy
Third Agency: Publicis Romania
Media Agency: Initiative Media
BRONZE - No Winner
SILVER
Campaign: Millidge and Doig
Client: Orange Romania
Brand: Orange
Submitted by: Orange Romania
Second Agency: Wieden + Kennedy
Third Agency: Publicis Romania
Media Agency: Initiative Media
GOLD
Campaign: Billions of moments
Client Strauss Romania
Brand: Doncafe
Submitted by: McCann Worldgroup Romania
Second Agency: MRM Worldwide Romania
Media Agency: Starcom MediaVest
SHOPPER MARKETING
NOMINEES
Campaign: Serif la relaxare
Client: Ursus Breweries
Brand: Ciucas
Submitted by: GMP Advertising
Second Agency: Foodwise
Campaign: Shop like a Jedi
Client: Carrefour Romania
Brand: Carrefour
Submitted by: Publicis Romania & Nurun
Media Agency: Zenith Romania
BRONZE
Campaign: Serif la relaxare
Client: Ursus Breweries
Brand: Ciucas
Submitted by: GMP Advertising
Second Agency: Foodwise
Campaign: Shop like a Jedi
Client: Carrefour Romania
Brand: Carrefour
Submitted by: Publicis Romania & Nurun
Media Agency: Zenith Romania
BRAND EXPERIENCE
NOMINEES
Campaign: Shop like a Jedi
Client: Carrefour Romania
Brand: Carrefour
Submitted by: Publicis Romania & Nurun
Media Agency: Zenith Romania
Campaign: Kissing Bottles
Client: The Coca-Cola Company
Brand: Coca-Cola
Submitted by: McCann Worldgroup Romania
Second Agency: MRM Worldwide Romania
Third Agency: McCann PR
Media Agency: UM Romania
Campaign: Where's Mr. Applehead?
Client: Heineken Romania
Brand: Strongbow
Submitted by: Ogilvy & Mather
Media Agency: Starcom MediaVest
Campaign: Grolsch Sound Experiment
Client: Ursus Breweries
Brand: Grolsch
Submitted by: Kubis Interactive
Second Agency: Propaganda Creative Marketing
Third Agency: MSL The Practice
Media Agency: Media Investment
Campaign: Tadaaam
Client: Telekom Romania
Brand: Telekom
Submitted by: Leo Burnett Romania
Media Agency: Media Investment
Campaign: Fakation
Client: US Food Network
Brand: KFC
Submitted by: McCann Worldgroup Romania
Second Agency: Golin
Media Agency: UM Romania
BRONZE
Campaign: Shop like a Jedi
Client: Carrefour Romania
Brand: Carrefour
Submitted by: Publicis Romania & Nurun
Media Agency: Zenith Romania
Campaign: Tadaaam
Client: Telekom Romania
Brand: Telekom
Submitted by: Leo Burnett Romania 
Media Agency: Media Investment
Campaign: Fakation
Client: US Food Network
Brand: KFC
Submitted by: McCann Worldgroup Romania
Second Agency: Golin
Media Agency: UM Romania
Campaign: Grolsch Sound Experiment
Client: Ursus Breweries
Brand: Grolsch
Submitted by: Kubis Interactive
Second Agency: Propaganda Creative Marketing
Third Agency: MSL The Practice
Media Agency: Media Investment
SILVER - No Winner
GOLD- No Winner
GOOD WORKS EFFIE – NON - PROFIT
NOMINEES
Campaign: Pay With Blood
Client: National Institute for Blood (Centrul de Transfuzie Sanguina)
Brand: National Institute for Blood & Untold
Submitted by: McCann Worldgroup Romania
Media Agency: UM Romania
Campaign: My Answer is No
Client: ActiveWatch
Brand: ActiveWatch
Submitted by: FCB Bucharest
Campaign: Stop the massacre, save our songbirds
Client: Natura 2000 NGO Coalition
Brand: Natura 2000 NGO Coalition
Submitted by: Jazz
Second Agency: Rogalski Damaschin
BRONZE- No Winner
SILVER
Campaign: Pay With Blood
Client: National Institute for Blood (Centrul de Transfuzie Sanguina)
Brand: National Institute for Blood & Untold
Submitted by: McCann Worldgroup Romania
Media Agency: UM Romania
GOLD 
Campaign: Stop the massacre, save our songbirds
Client: Natura 2000 NGO Coalition
Brand: Natura 2000 NGO Coalition
Submitted by: Jazz
Second Agency: Rogalski Damaschin
MEDIA INNOVATION
NOMINEE
Campaign: Pay With Blood
Client: National Institute for Blood (Centrul de Transfuzie Sanguina)
Brand: National Institute for Blood & Untold
Submitted by: McCann Worldgroup Romania
Media Agency: UM Romania
BRONZE - No Winner
SILVER
Campaign: Pay With Blood
Client: National Institute for Blood (Centrul de Transfuzie Sanguina)
Brand: National Institute for Blood & Untold
Submitted by: McCann Worldgroup Romania
Media Agency: UM Romania
 
ENGAGED COMMUNITIES
NOMINEES
Campaign: Raymond and the Romanian Immigrants
Client: Vodafone Romania
Brand: Vodafone
Submitted by: McCann Worldgroup Romania
Media Agency: UM Romania
Campaign: Communities on fire
Client: Monster Energy
Brand: BURN
Submitted by: Heist Industries
Media Agency: UM Romania
Campaign: FRF - The Reconquered Stadium
Client: Federatia Romana de Fotbal
Brand: Federatia Romana de Fotbal (Romanian Football Federation)
Submitted by: GMP Advertising & Webstyler
Second Agency: GMP PR
Campaign: Great for your community
Client: Patru Maini
Brand: Patru Maini
Submitted by: Rusu+Bortun Brand Growers
Campaign: Tadaaam Show
Client: Telekom Romania
Brand: Telekom Romania
Submitted by: Leo Burnett Romania
Media Agency: Media Investment
BRONZE
Campaign: Communities on fire
Client: Monster Energy
Brand: BURN
Submitted by: Heist Industries
Media Agency: UM Romania
SILVER
Campaign: Raymond and the Romanian Immigrants
Client: Vodafone Romania
Brand: Vodafone
Submitted by: McCann Worldgroup Romania
Media Agency: UM Romania
Campaign: Tadaaam Show
Client: Telekom Romania
Brand: Telekom Romania
Submitted by: Leo Burnett Romania
Media Agency: Media Investment
GOLD
Campaign: FRF - The Reconquered Stadium
Client: Federatia Romana de Fotbal
Brand: Federatia Romana de Fotbal (Romanian Football Federation)
Submitted by: GMP Advertising & Webstyler
Second Agency: GMP PR
GRAND EFFIE
NOMINEE
Campaign: Tadaaam GigaWeekend
Client: Telekom Romania
Brand: Telekom
Submitted by: Leo Burnett Romania
Media Agency: Media Investment
Campaign: Google Streetview test
Client: ACR
Brand: ACR
Submitted by: Publicis Romania
Campaign: Stop the massacre, save our songbirds
Client: Natura 2000 NGO Coalition
Brand: Natura 2000 NGO Coalition
Submitted by: Jazz
Second Agency: Rogalski Damaschin
Campaign: FRF - The Reconquered Stadium
Client: Federatia Romana de Fotbal
Brand: Federatia Romana de Fotbal (Romanian Football Federation)
Submitted by: GMP Advertising & Webstyler
Second Agency: GMP PR
 
WINNER GRAND EFFIE

Campaign:

Tadaaam GigaWeekend


Client:

Telekom Romania


Brand:

Telekom


Submitted by:

Leo Burnett Romania


Media Agency:

Media Investment